Winter Steelhead, the Journey
Jason Hartwick 3.14.2016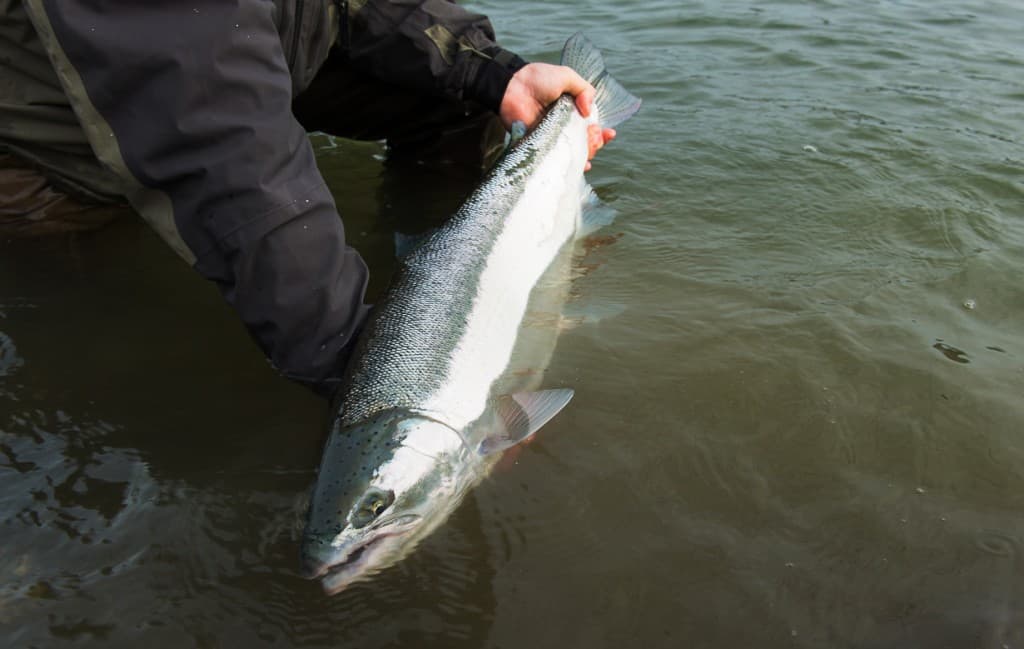 If there is one season I look forward to every year, it has to be Winter. Might sound crazy to most, but it's the time of year I want to be outside and fishing on the coast. Winter brings life to the forests, the rivers are flowing, natures colors intensify, and winter steelhead begin to show.
I love steelhead! Just saying, who doesn't? We are fortunate we can chase these finned creatures most of the year and in many locations. So why Winter?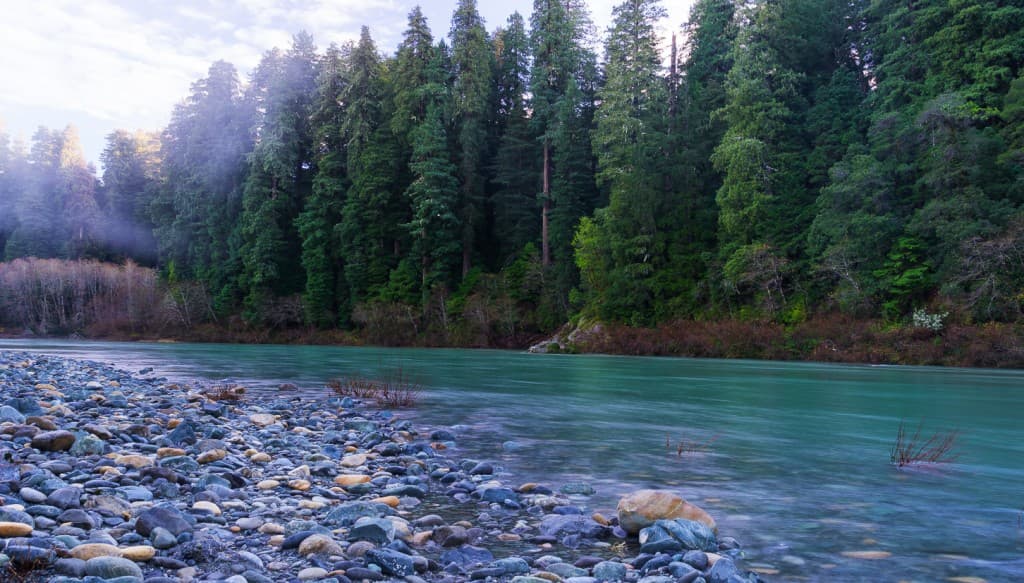 It's a game, kind of like gambling. If you play enough, you will surely win a few hands, but your going get your butt kicked more often then you win. A friend use to call it, "The Voluntary Beatdown!" I have never heard it put any better, especially for swinging flies and winter steelhead fishing. Winter fish can be tough to catch, yet are the most rewarding!
Looking out the window and watching it rain yet again as I write this, I think back to the last three months. For most, it has been a long and wet winter. Here in Northern California and Southern Oregon we have been hit hard by El Nino. Not a bad thing, especially after coming off a horrific four year draught, we need the rain. The downside, it has left us with extremely big and blown-out rivers and a limited number of days on the water. Conditions have been less than ideal but good enough to find some nice winter fish throughout the season.
As the winter winds down, many ask about fishing and how the winter steelhead season has been thus far? As I look back and think about the many ups and downs of the winter season, and why I love winter, there is one thing that come to mind…the journey!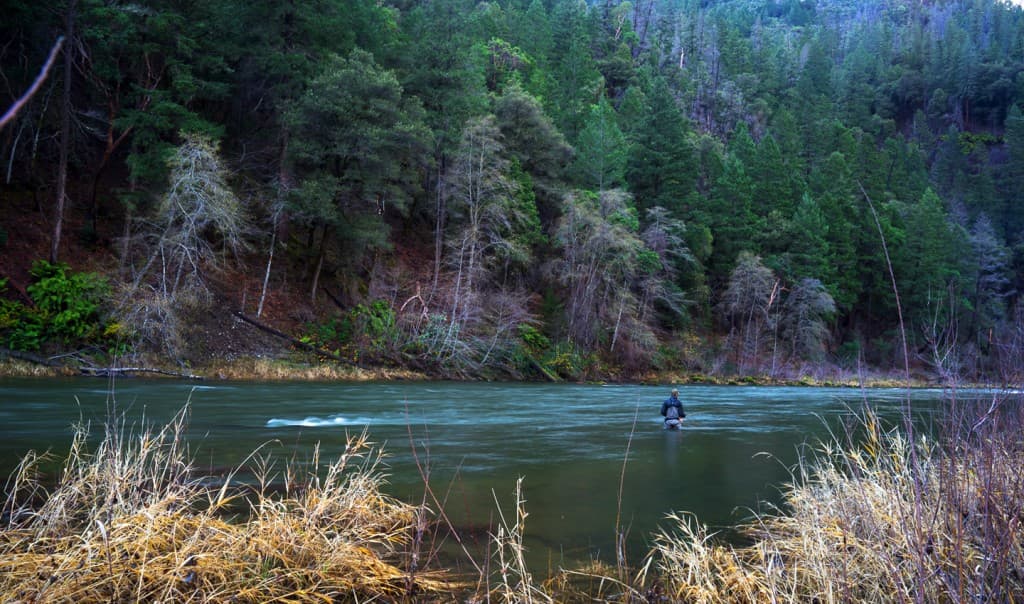 BUT, it's not just about steelhead. It's everything related to finding winter steelhead. Walking out into an emerald green river lined with three hundred foot tall trees covered in a foggy, misty rain. Standing knee deep in a freezing cold river with rain and wind coming down sideways. Wearing too many layers to feel comfortable. Picking out the right fly? Who knows, does the fly even matter? Are they going to be in this run at this flow? Are there even fish around? Drinking that hot cup of coffee riverside to warm up. Driving to yet another piece of water in search of the ghosts of winter. It's the journey or process that keeps most of us coming back, not necessarily the results.
Not to say that I don't want to potentially catch a big, bright winter steelhead but typically those focused on the process, rather than the result seem to succeed more often than not. Being stoked to hike into a remote canyon to fish a killer piece of water. Fishing that big pink intruder you tied the night before, hoping it gets yanked. And sometimes just admiring the bald eagle flying by or the colors of lichen on the redwoods. Sometimes you forget why you are out there in the midst of mother nature and then it happens!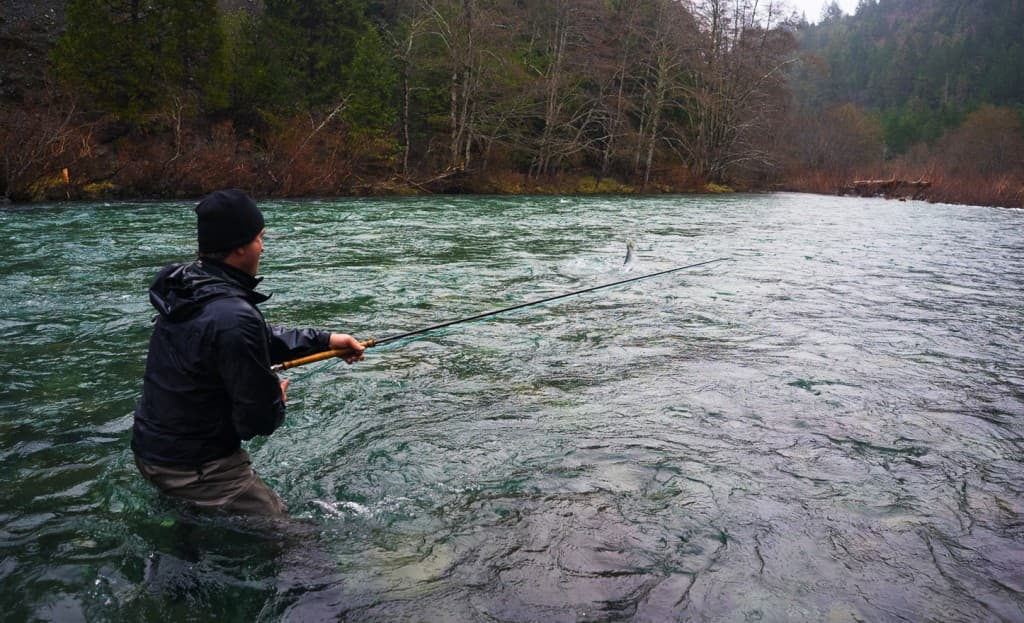 The line begins to straighten and comes tight. Seconds later, an ocean bright winter steelhead breaks the surface. I call it R.P.R.T, Right place, right time! Everything you have been working for, be it, three hours or three days comes together. After a good battle, the fish come to hand in the shallows with a nice big pink intruder in its lower jaw. Heart racing and grinning from ear to ear, everything you worked for comes together…
Or it doesn't and no fish were found! Maybe you went swimming, or had a drift boat fish through you? Some days are better than others but your still steelhead fishing. We keep coming back and are gluttons for punishment but we do it because we love it! Fish or no fish, there's no second-guessing, the entire journey is well worth it!