Why Aren't More Kids Fly Fishing?
Ryan Johnston 3.29.2016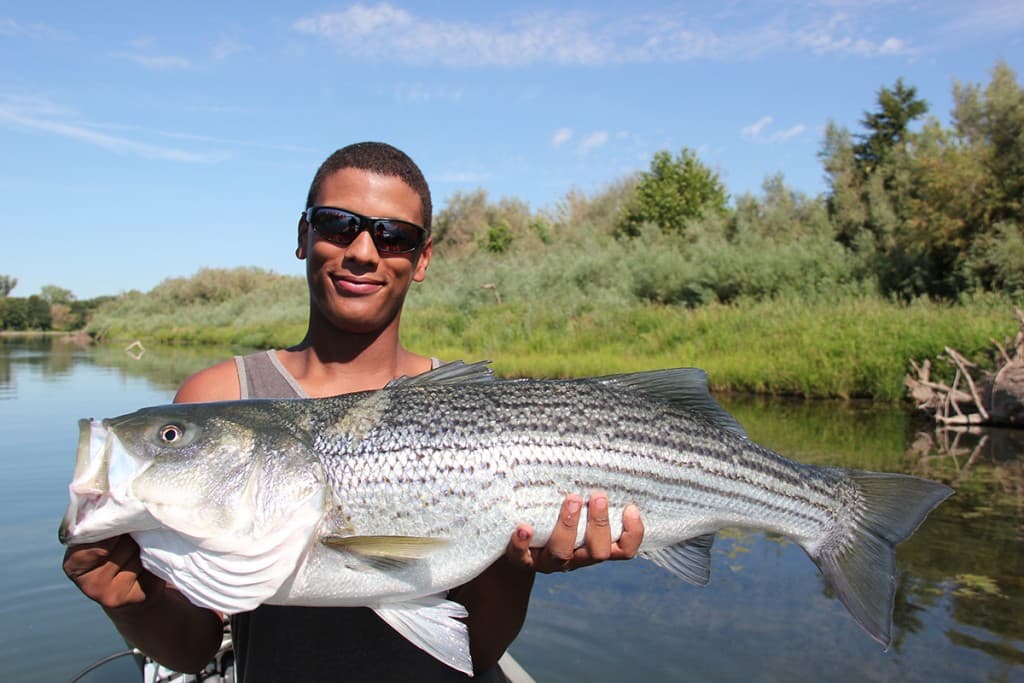 I started guiding when I was 20 years old and it is scary to think that at the age of 33 and I'm still one of the youngest people I know that frequents the river. The sport of fly fishing is an aging and expensive sport that is really hard for kids and young families to access. Unless a kid has a family member or a friend teach it to them then the odds of them learning how to fly fish is incredibly low. Then if that kid comes from a moderate to low income family his parents cant afford it. There is a reason why mom and dad buy that "Snoopy" or "Princess" rod as a gift because it's cheap and every box store in the country carries them. Thus what results are these large barriers that the sport of fly fishing cant overcome. What we are left with is a group of enthusiasts that are primarily late to middle age males and females who have the disposable income and time to become the prototypical "fly fisher".
Seven years ago myself and several other fly fishing guides started an organization called Cast Hope. Through this organization we use the sport of fly fishing to introduce outdoor activities to the underserved kids of Northern California and Western Nevada. Our mission is to break down these knowledge and financial barriers to the sport that we all love. Since the start we have had over 1,000+ kids in the Cast Hope program and have given away hundreds of fly rods. Through these last seven years we have learned how to really connect with these kids and how to make fly fishing more appealable to them. First off if we want to get kids excited about fly fishing then we need to stop being pretentious about teaching the "Art" of fly fishing. Kids don't want to be casting on lawns or ponds for hours at a time. They want to learn just enough about casting so that they can catch a fish. We try to break the learning process down to the most basic level with just enough information that they can be successful at catching a fish. Isn't catching a fish really what it is all about? Who cares if their hopper slaps the water with the ugliest cast you have ever seen. If it gets the fish to eat and puts a tug on the kids rod then they will remember that way more than the tight loop we tried to teach them in the parking lot. Don't get bogged down on making the kid do it perfectly as all they need to know is the simple basics.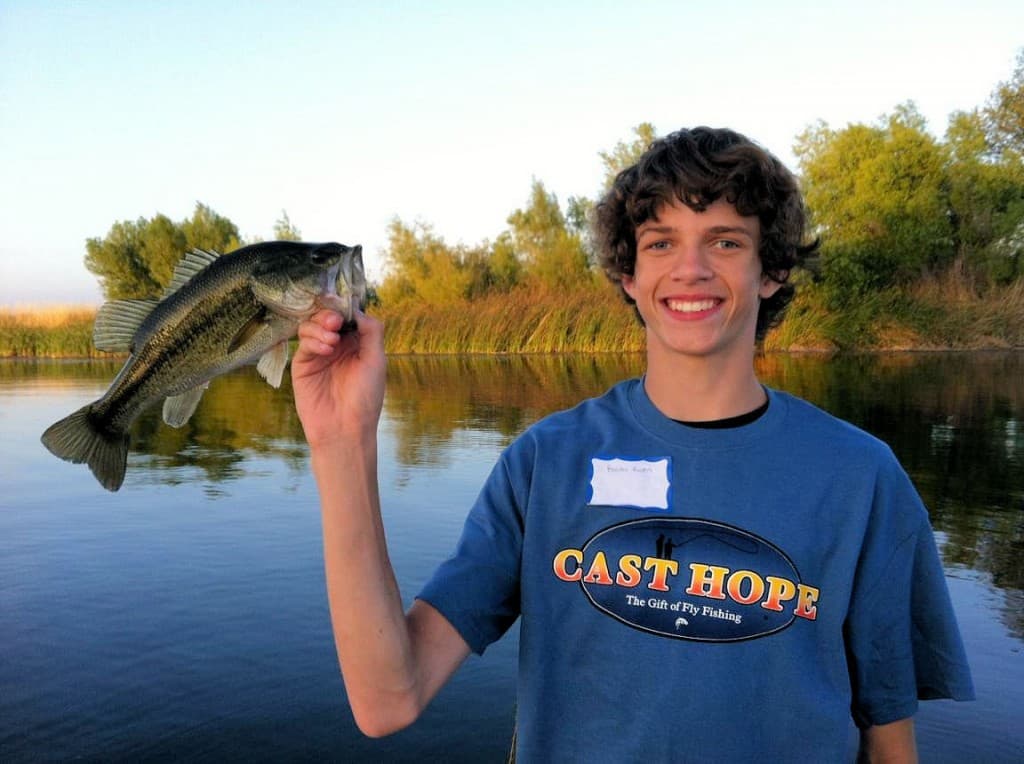 Second off let the kid have fun. If they want to go skip rocks, row the boat, or go for a swim then let them do that. Kids cant focus for long periods of time and even though most of us are more than willing to waste our lives away watching rainbows sipping spinners in the morning sunrise the majority of kids could care less. I will be the first to admit that the thought of that gets me excited but kids look at these situations different than us. They don't have years upon years of fishing knowledge, vivid memories of trout rising to your well presented fly, or even memories of hooking many fish. We have to get out of our own fished crazed minds and see the world as these kids see it. The sad fact is that they are bombarded with screens from the TV, their smartphone, tablet, computer, video games, etc. So the fact that they don't excited about the Salmon Fly Hatch is okay. They are used to intense levels of stimulation and getting stoked on some weird looking bug is new to them. In time if we can have patience and allow them the space to enjoy being on the river they will learn to see the magic that surrounds them.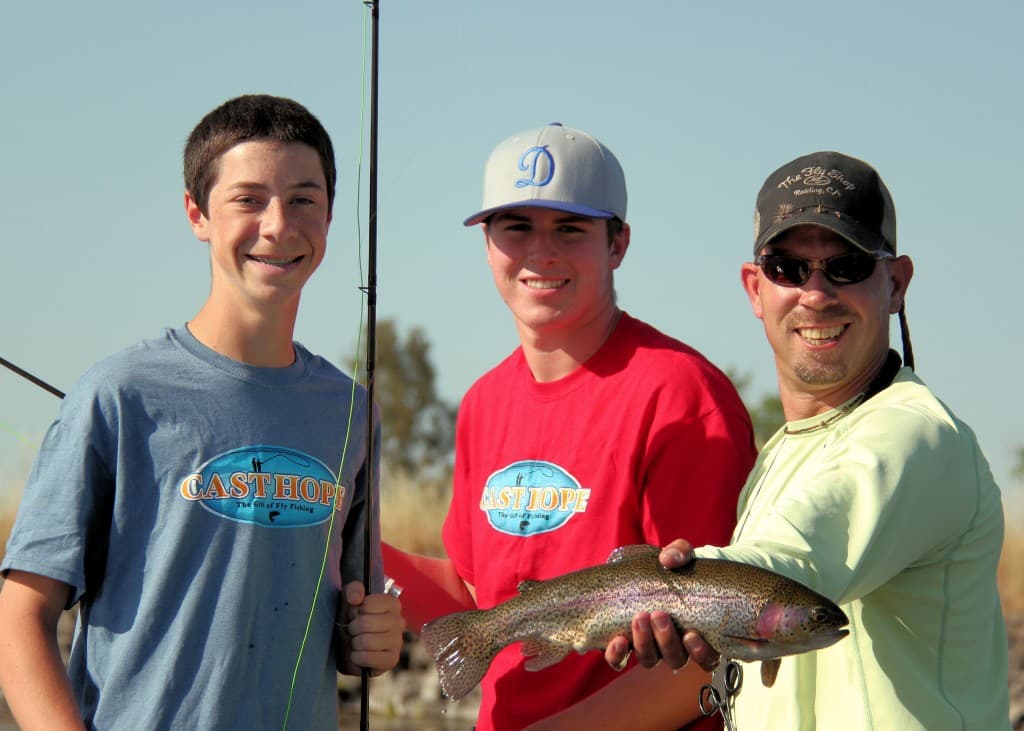 Each one of us has the ability to impact young people in our communities. Why not impact them with fly fishing? This is what we are doing and it has been successful. We have learned that we need to break fly fishing down to its most simple form, try to meet the kids at their level, and let them be their interesting selves as the discover this new world they are being introduced too. It is to easy to scare them away by being critical of a cast, or telling them how many wraps of thread are in that secret fly, or why they should be fishing rather than throwing rocks, or my favorite is why they need to try harder. Let them be kids. Yes, it can and will be frustrating watching them struggle to figure things out but generally speaking if they do it wrong enough times they tend to always find one "dumb" fish to eat their fly. One "dumb" fish is all it takes to start a passion in a kid and in time slowly start to change the face of our sport.
If you would like more information on Cast Hope or would like to make a tax deductible donation you can check out our website at
www.casthope.org
.
Thanks for reading,
Ryan Johnston (Executive Director or Cast Hope, Guide for RJ's Fly Trips, and RIO Ambassador)