Untouched Mongolia
April Vokey 7.27.2017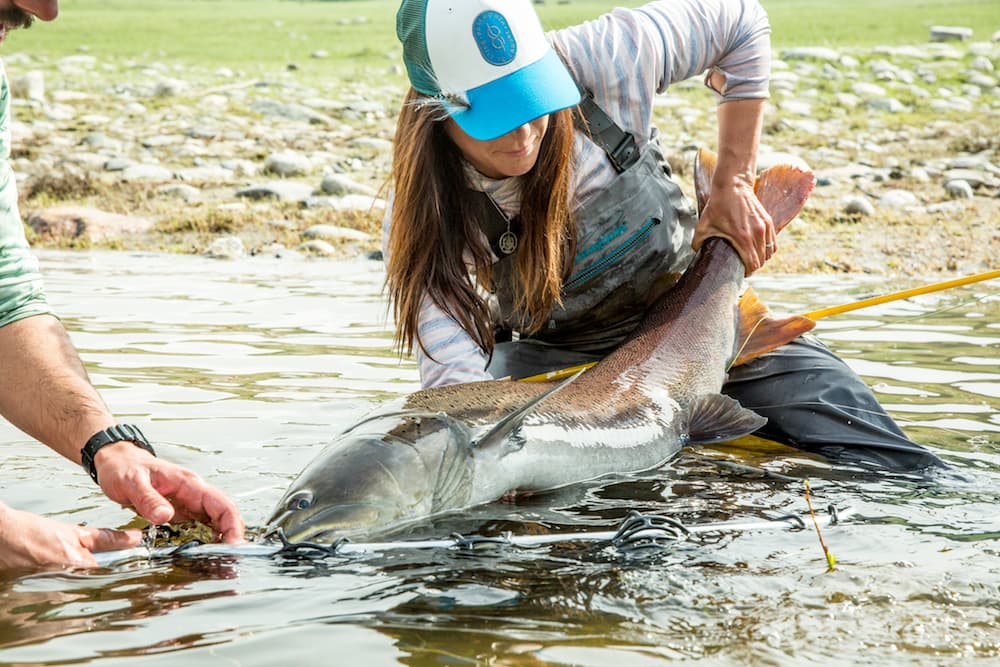 "Exactly how many kilometres from the Russian border?" The road spat our Cruiser into another slop of mud, my head narrowly missing the window. Not necessarily the sort of fishtail I was looking for.
Mongolia had been on my list of fishing destinations for as long as I could remember. Several plane rides, two overnight stays, countless permits, a twelve hour truck slosh… The tricky travel only added to the appeal; clearly a sickness prone to the adventure seeker.
History laced the lush hillsides: crumbling shrines, tattered cloth, faded bones. Nomads in yurts looked at us with mild curiosity. We just stared back at them in awe. While it was their fishery that had drawn me there, it was their way of living that intrigued me the most. Few places on earth make me feel as though I've been swallowed by time — there are fewer still whose mountains take my breath away. My BC pride took a seat to my admiration and I felt like Mary Poppins; spinning in circles, arms outstretched, cheeks rosy, smile warm.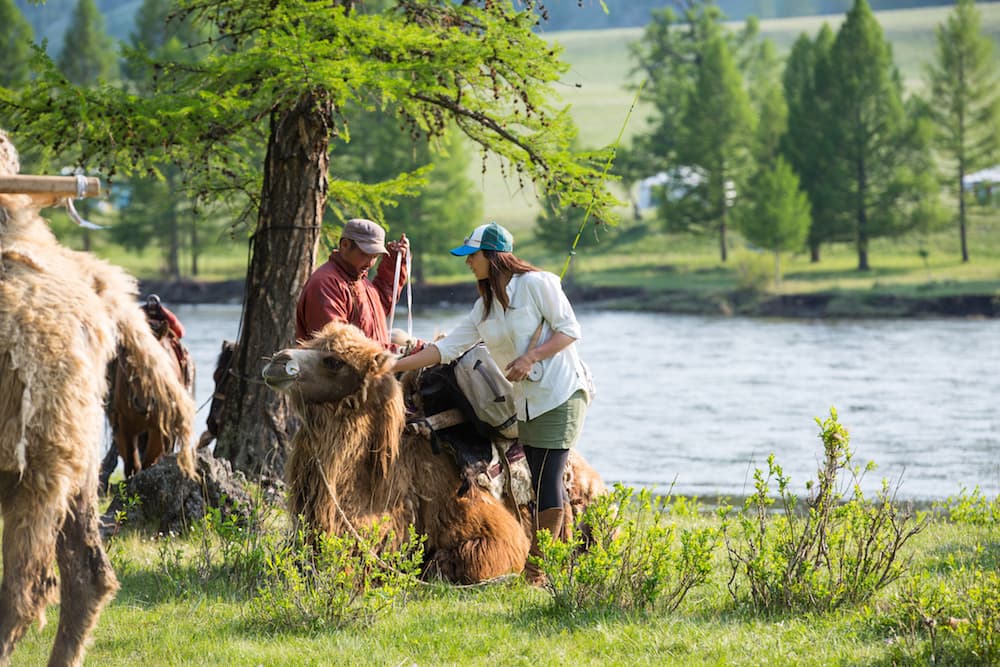 The trip was unique in its own right. We were to float downstream in the serenity of quiet rafts, casting enormous flies for gigantic taimen, drinking wine at lunch, and settling into a new scenic camp every evening. Though this arrangement guaranteed minimal pressure on the fish, we were also the first group of the season and our sense of adventure was brewing.
Every stretch of water was different from the last. Vast and open, wooded and green, rocky and cracked. Untouched tombs poked up from the shoreline's horizon, haunting silence funnelled through the canyon walls. A cave decorated with the wise script of a hiding monk, and a pacing wild camel who dared us to visit him on the bank. Goats and small children played in fields. They ran towards us as we floated by.
The taimen were as I'd hoped: large, tricky, healthy, and aggressive. I had no idea they jumped as they do, and I quickly became familiar with my backing. They made me work for them — a quick casting tutorial on how to cast half of a drowned squirrel. At times the frustration overwhelmed the enjoyment, but it was nothing a little patience, slow(er) stroke, and half a bottle of vino couldn't fix.
Mongolia has rooted itself into my memories as an inspiration. A species of fish that has lasted the tests of time, a landscape largely untouched, and a people content with life's simplicity. While I felt like Father Time had swallowed me whole, I couldn't have been happier in the depths of his stomach. In fact, I couldn't wait to bring some of the leftovers home.