Trucco's Limay
Barry Beck 7.07.2015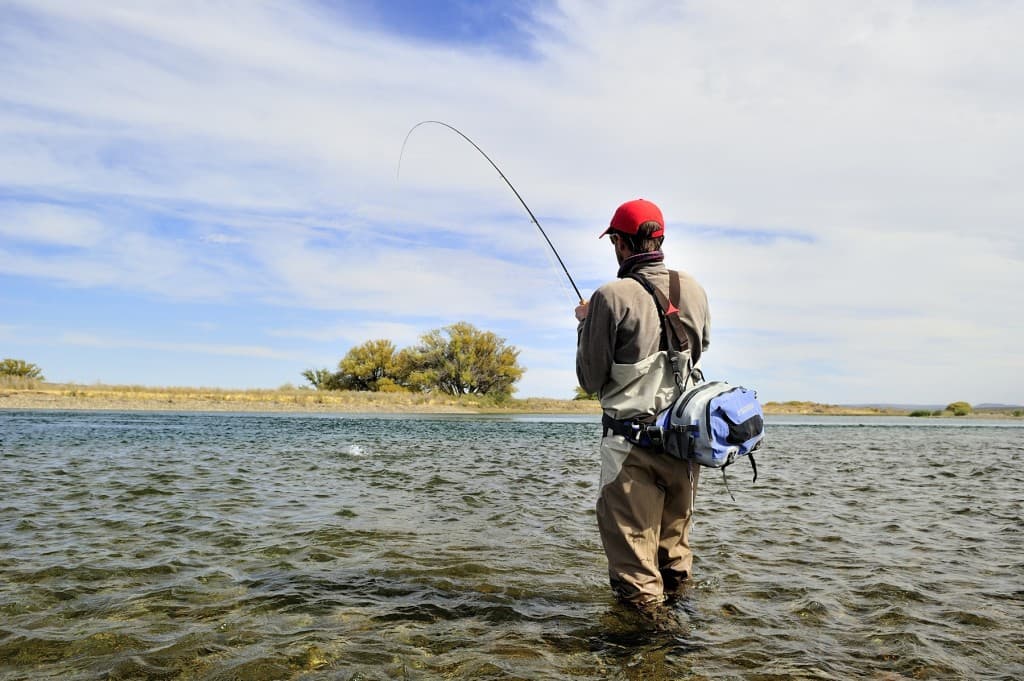 Legendary Patagonia angler, Jorge Trucco, is largely responsible for opening up some of the best estancias and their water to the angling public. Throughout the years of fishing with Trucco, he would constantly talk about his Limay River. A few years ago we had the opportunity to travel to this now famous tail water fishery and it was easy to see why Trucco has a love affair with this river.
For many anglers the downside of the Limay has been lodging. Day floats are pretty much out of the question, walk-in areas are almost non-existent and lodging locally was poor. Hence many anglers floated and camped along the river. This is great in good weather but this is Argentina where winds blow and rain can come in torrents. Trucco solved these problems. With business partners and a lot of negotiating with landowners, Patagonia Outfitters built a lodge in the heart of the best fishing.
This past March Cathy and I hosted a Frontiers group to the new Limay River Lodge and spent four days floating this fabulous river. The Limay is a big river and can produce big fish. Double digit browns are not uncommon and can be coaxed to the surface with a mouse pattern. When the fish can't be lured to the surface, large streamers on sink-tip lines will almost always save the day. This is a river that deserves a spot high on your bucket list.
I hope our images give you a sample of what the river has to offer.
Big Trout are sitting on every point and piece of structure.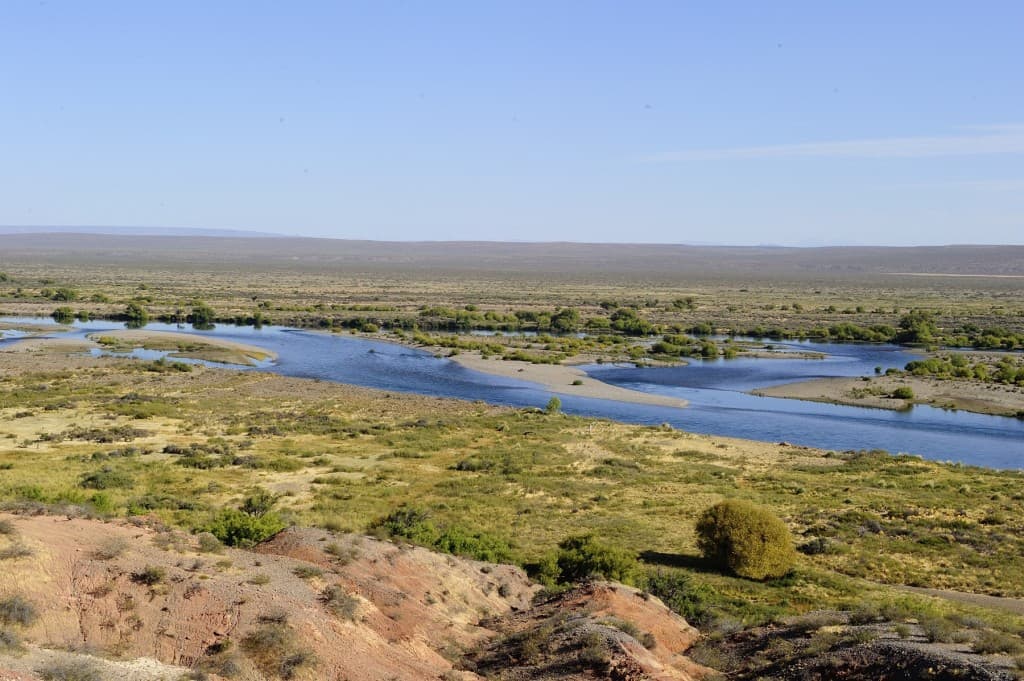 A broad view of the mighty Limay.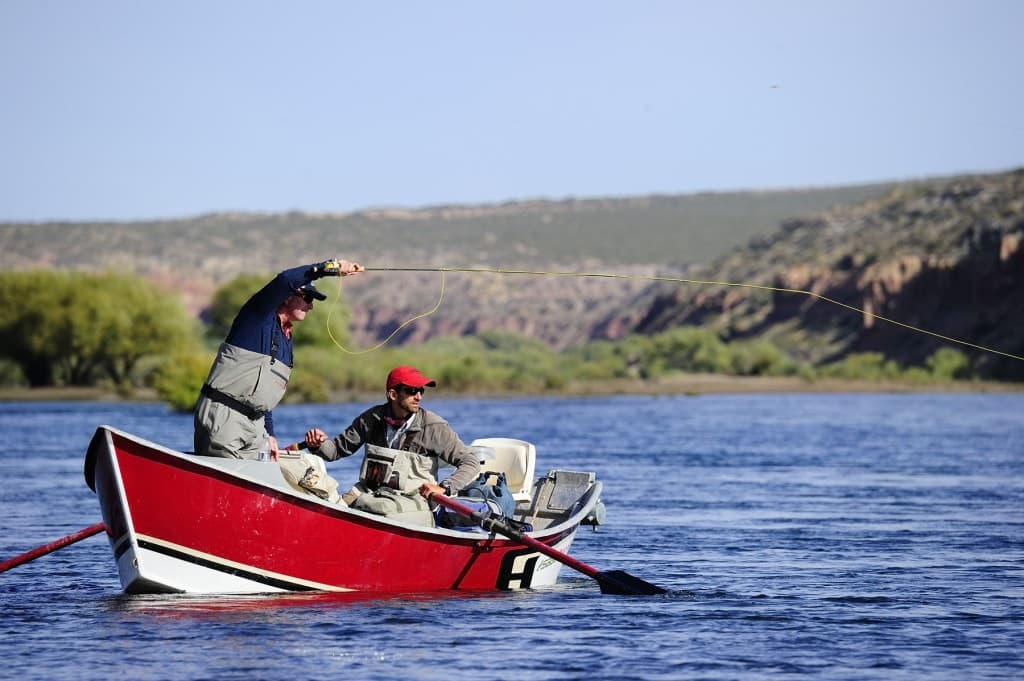 Casting dries with more than ideal conditions.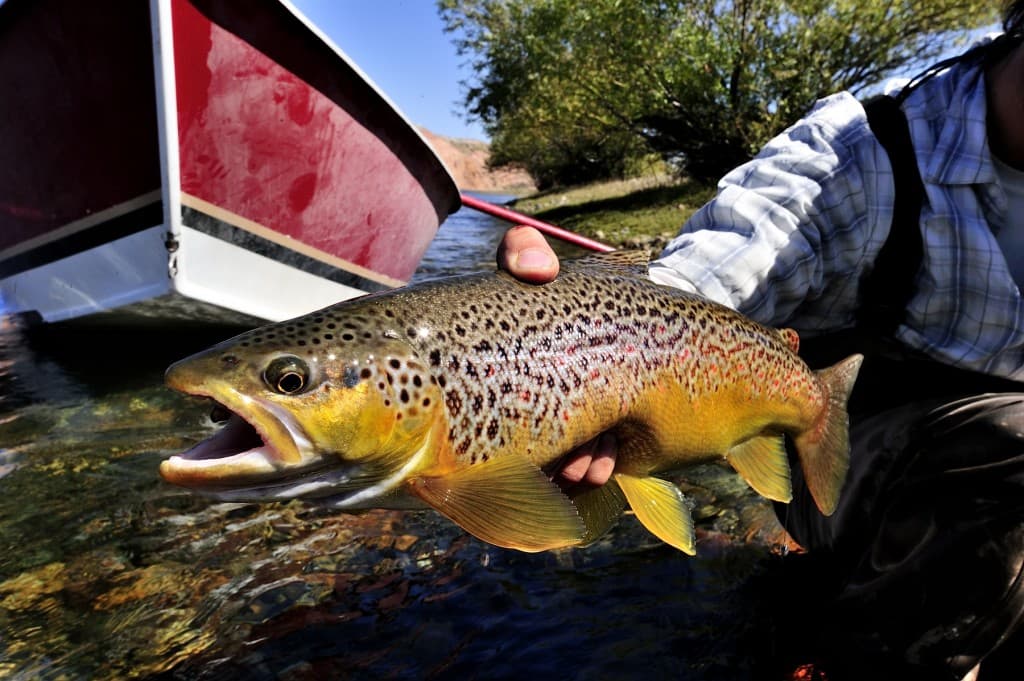 Well fed fish in big water are perfect targets for any angler.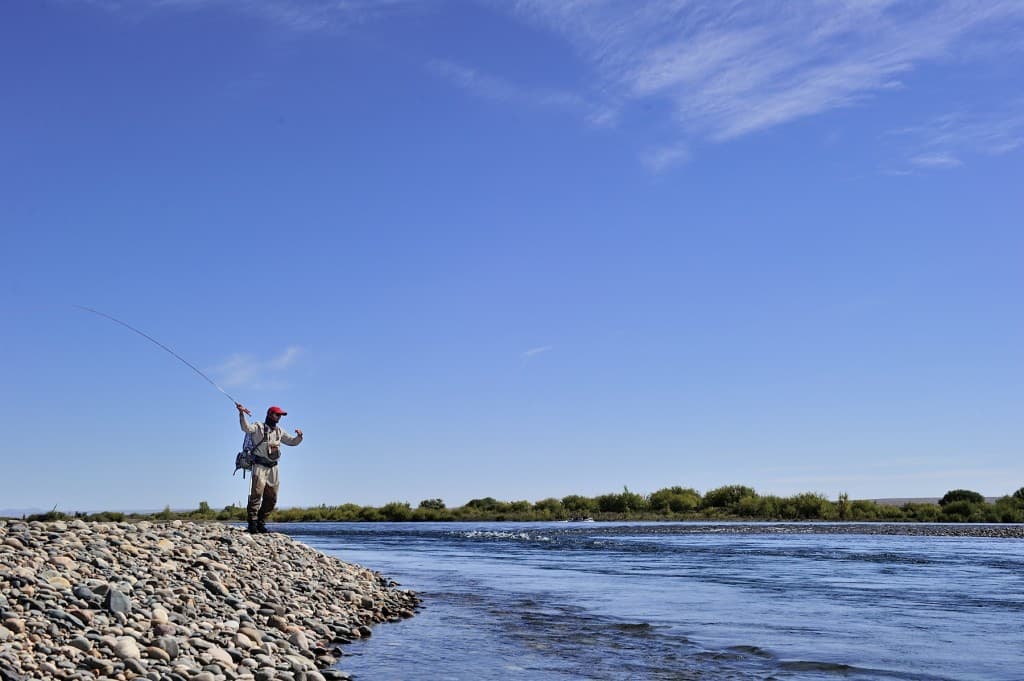 Big casts help cover the water.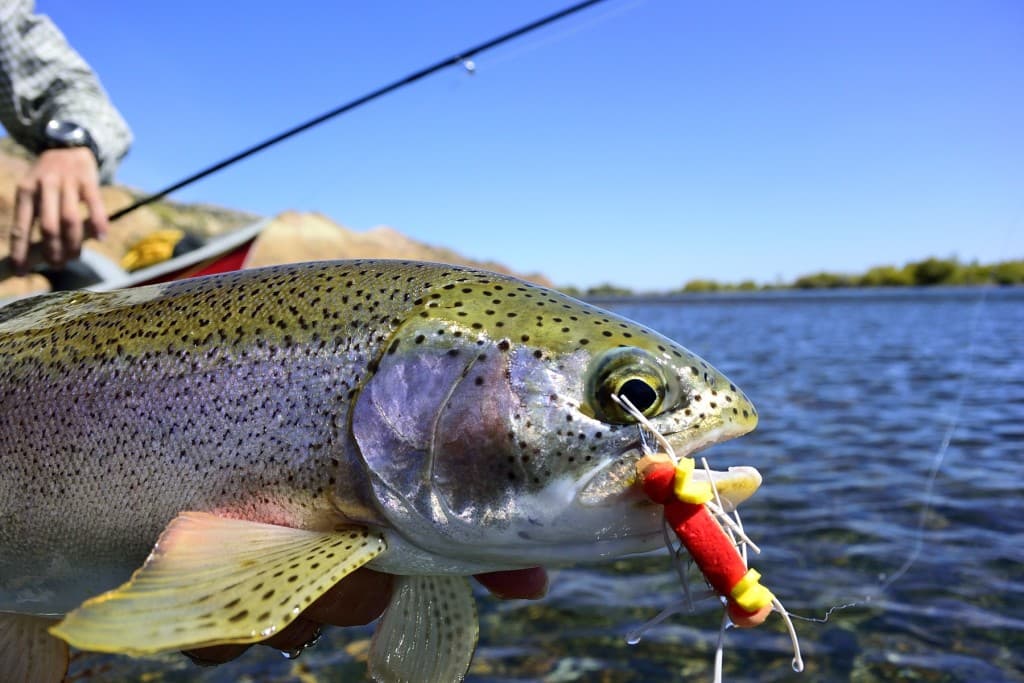 Dry fly eats all day long.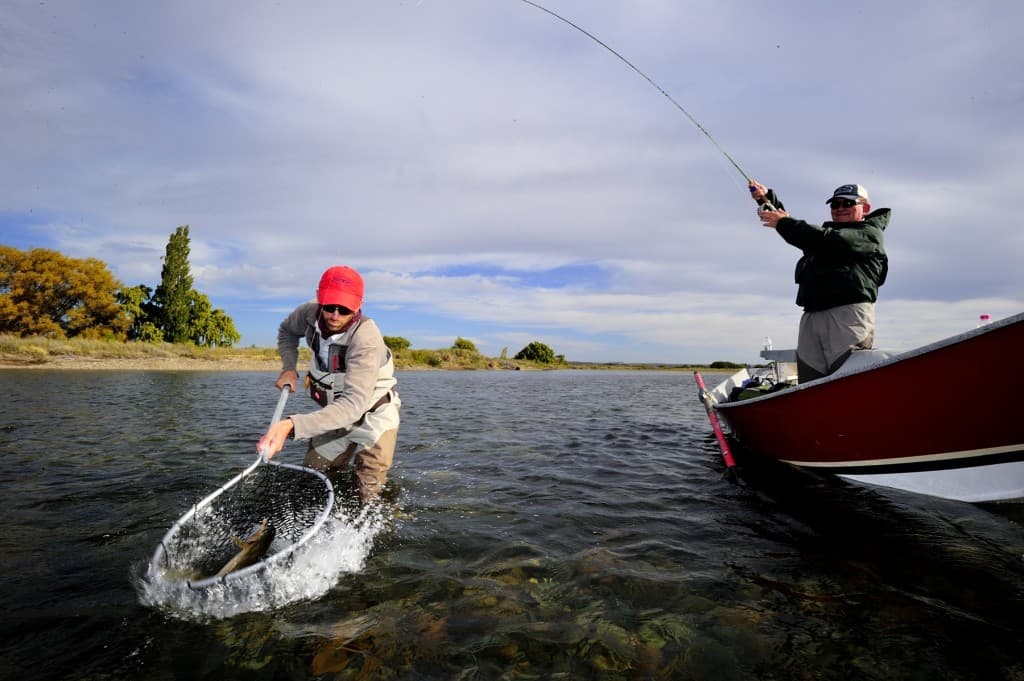 Hard at work on the Limay.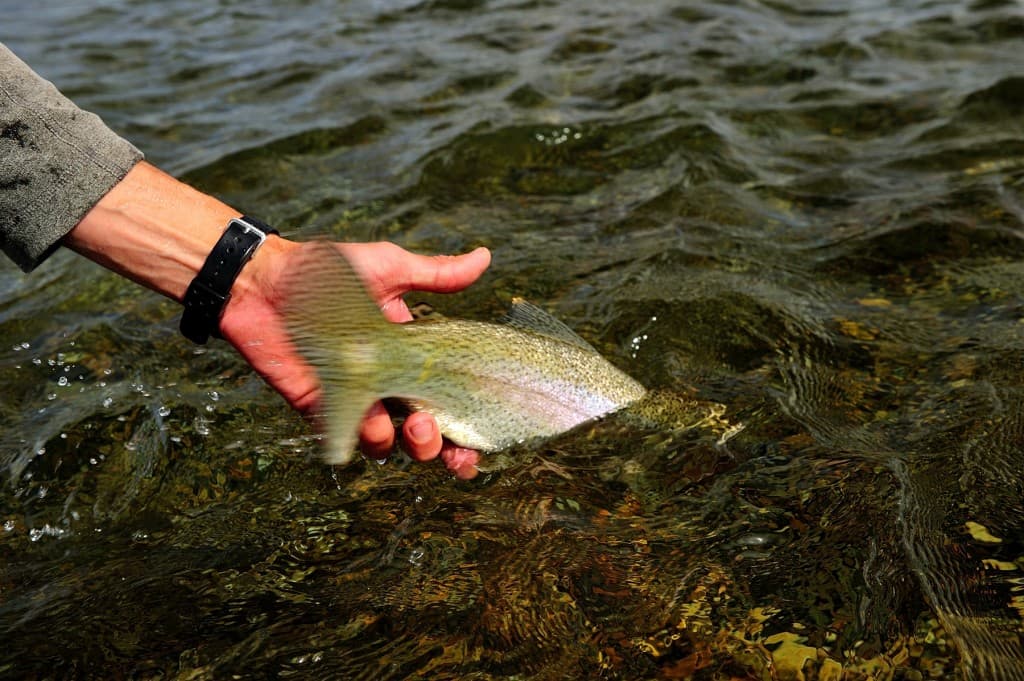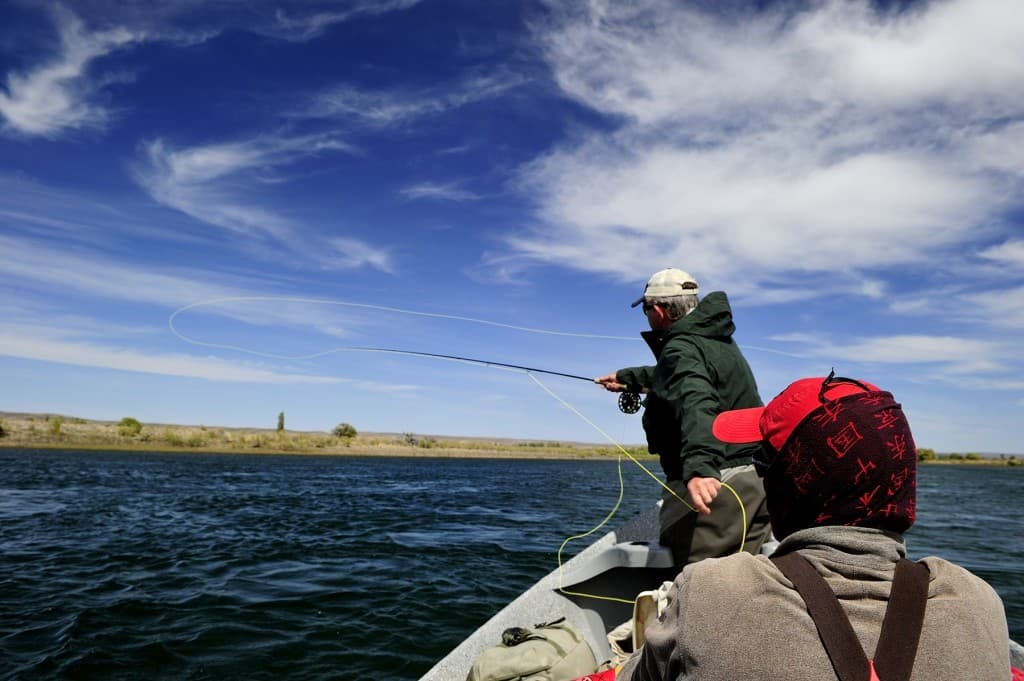 Lazer loops like this help deliver flies where they need to be to get fish.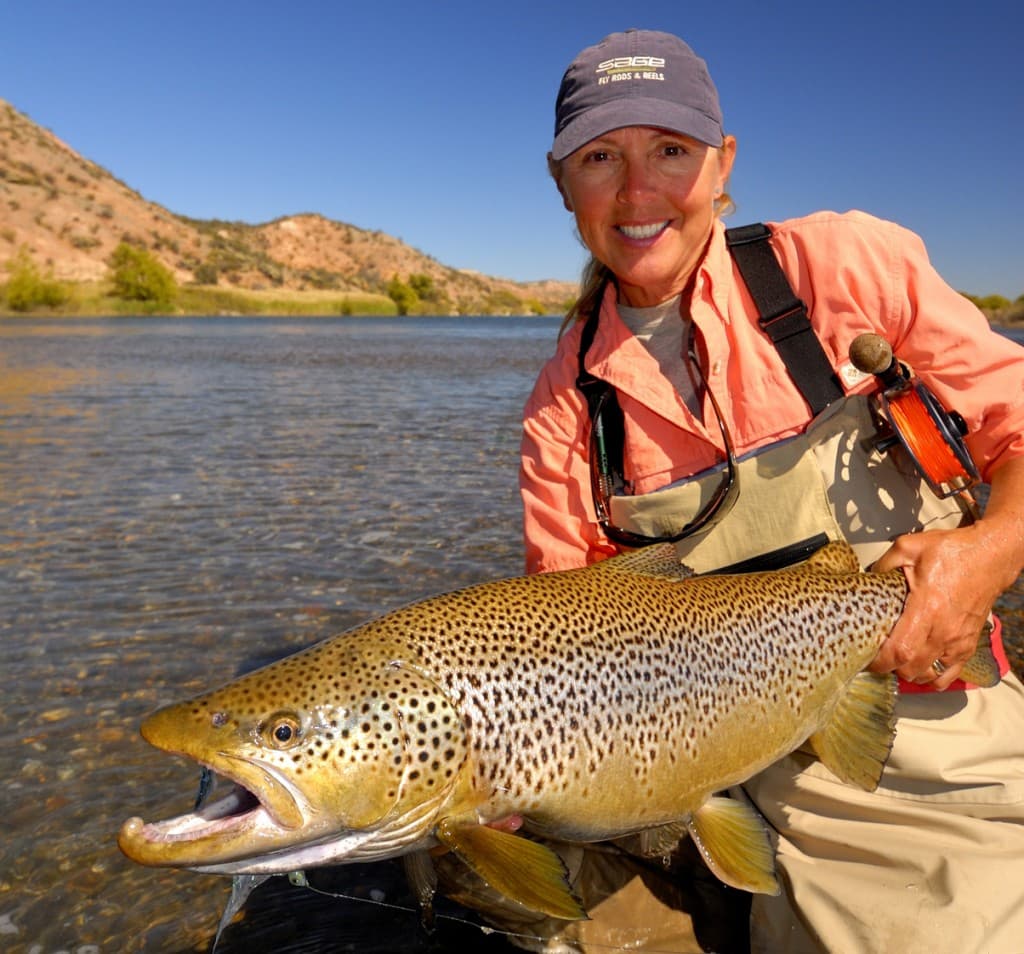 Fish like this are what make the Limay legendary and help to make Trucco's dream a reality.