Tippet Rings
Topher Browne 4.18.2016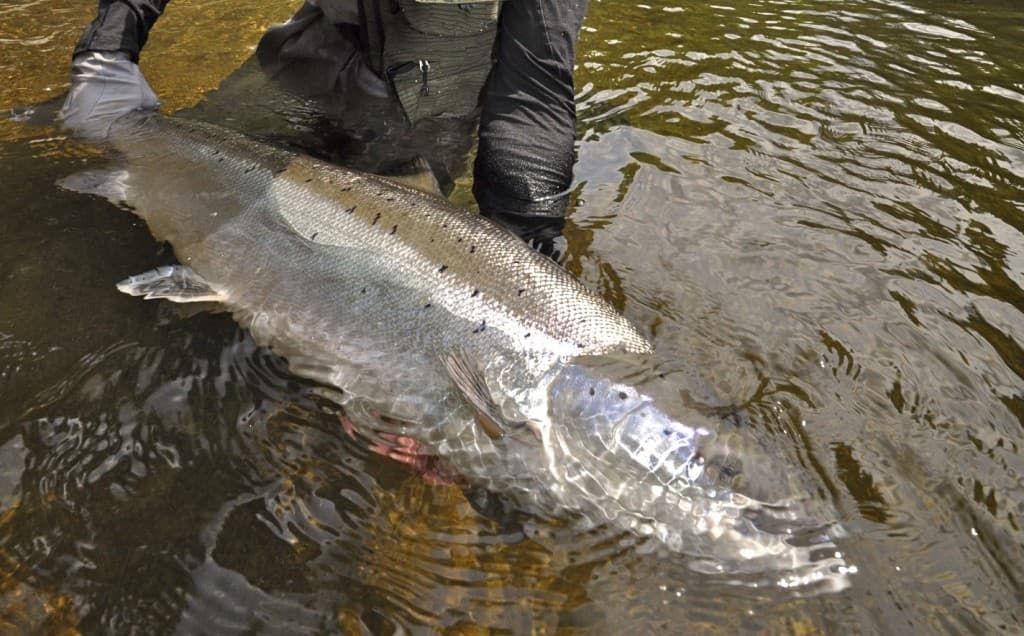 A funny thing happened on the trout stream the other day. I was sitting on a small clump of grass with my feet dangling in the water as I attempted to attach a 6X tippet to what was left of my 12-foot RIO leader. Not only could I not see the 6X tippet, but the 5X leader material that was rapidly turning into 4X leader material at the business end of my leader might as well have been 8X for all the success I was having. Some might diagnose farsightedness. I simply call it birthday syndrome, as in too many of them.
The fish were rising, and I was wasting time. Small beads of perspiration appeared beneath the brim of my hat. I'm not ready for reading glasses, I said to myself. I'm not going to be that dude with three inextricably intertwined lanyards attached to my sun hat, my reading glasses, and my Maui Jims. I've never been good at macramé. Two options presented themselves: Drink a quart of carrot juice a day for visual acuity or get some tippet rings. As I'm unlikely to replace my caffeine addiction with a juiced alternative,
tippet rings
it is.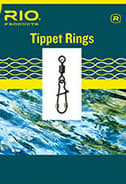 My first foray into tippet rings was marked by most, if not all, of the usual errors. Why read directions when you can get it wrong all by yourself? I started by trying to remove just one tippet ring from the safety clip. I succeeded in dumping several tippet rings on the floor, where, I assume, they still lie. If only I'd watched Simon Gawesworth's video on tippet rings, I could have saved myself a lot of trouble.
When I smartened up, I removed the tippet section—approximately two-and-a-half to three feet—from the end of a brand new 12-Foot 5X RIO Powerflex Plus Trout Leader (http://www.rioproducts.com/fishing-leaders/freshwater/powerflex-plus-leader-2-pack/). I then tied the shortened leader to the tippet ring located closest to the opening of the safety clip, securing it to the tippet ring with a
clinch knot
. I removed the tippet ring from the clip (closing it carefully to avoid my previous mistake) and tied a three-foot length of RIO's new 5X Powerflex Plus Tippet (http://www.rioproducts.com/tippet/freshwater/powerflex-plus-tippet/) directly to the tippet ring with another clinch knot. Voilà! I now had a 12-foot, 5X leader with a tippet ring securing the tippet to the remaining portion of the leader.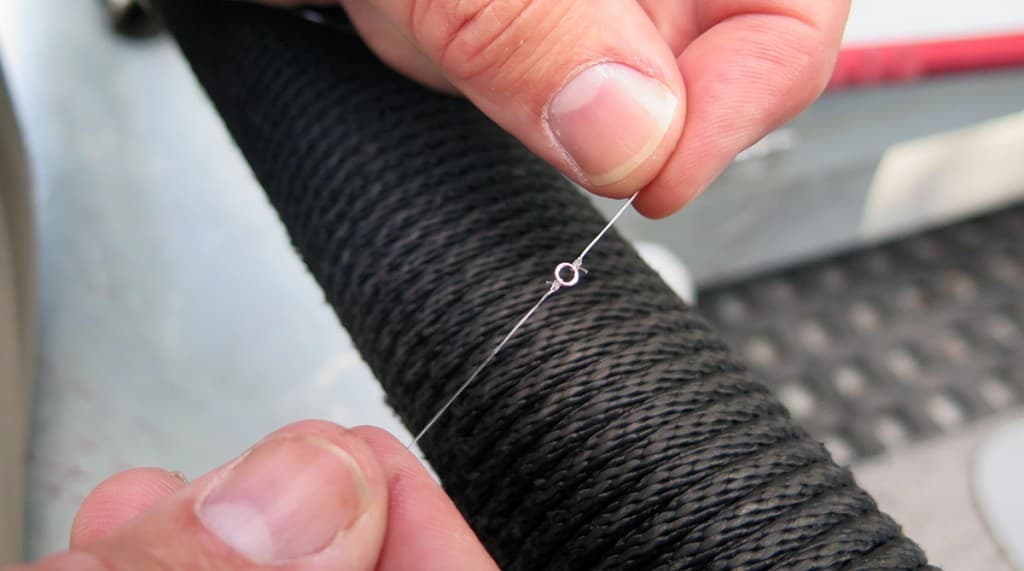 Tippet rings provide several advantages compared to conventional leaders, where a surgeon's knot or blood knot joins the tippet to the leader. Tippet rings are relatively easy to see (for those of us suffering from birthday syndrome), so adding a new tippet is a snap when the hatch is on. I've lost some nice fish because I did not take the time to tie on a new tippet with a blood knot when fishing a conventional leader. I find it much faster to tie a new tippet to a tippet ring, measure it, and cut it to the desired length. I'm now more likely to have fresh tippet on the end of my leader when big heads are poking up through the surface film.
Tippet rings also save on the cost of leaders. If you attach a tippet ring to either an extruded commercial leader or a compound hand-tied leader, the mid-section of your leader remains the same length when you add a tippet. By contrast, if you add 6X tippet to a conventional leader with a blood knot, sooner or later you'll need to rebuild the 4X or 5X portion of your leader to accommodate additional tippets. With a tippet ring, you could theoretically go an entire season with a single leader and several spools of tippet, though I prefer to rotate leaders on a regular basis to keep the materials fresh.
Before tippet rings, I tied a dropper fly to the unclipped tag end of the blood knot connecting my tippet to my leader. This arrangement worked well until the tag end grew too short from multiple fly changes. With the old method, I had to tie on an entirely new tippet (with a blood knot) to achieve a new tag end for the dropper fly. If time was short or I had a nasty tangle, I was usually tempted to cut off the dropper fly and fish a single fly.
With a tippet ring securing the tippet to the leader, adding a dropper fly to your leader eliminates all that fuss. Simply tie a second (usually shorter) tippet to the tippet ring with a clinch knot. Now, tie your dropper fly to other end of the new tippet. It's that easy. You now have a low-maintenance, two-fly leader that you can re-rig in the blink of an eye.
Tippet rings also allow you to join two very different diameters of leader material together. I've been using tippet rings for low-water Atlantic salmon fishing for two seasons. I typically use a hand-tied fluorocarbon leader tapering down to 30-pound-test secured to a tippet ring. I then tie a 12-pound fluorocarbon tippet directly to the tippet ring with a clinch knot. The overall length of this fluorocarbon leader is approximately 18 feet when used with a floating line on a two-handed rod. It is difficult to tie 12-pound fluorocarbon directly to 30-pound fluorocarbon with ease or with any kind of knot strength. With a tippet ring, I tie a length of 12-pound fluorocarbon directly to the tippet ring, tie on a fly, and flick it out there with my favorite spey cast.
RIO Products offers tippet rings in two different sizes: a Trout size (2mm with strength rating of 25 pounds) and a Steelhead size (3mm with a strength rating of 45 pounds). Before RIO brought the Steelhead Tippet Ring to market, I used two tippet rings for additional strength and durability when fishing for salmon and steelhead. With the addition of the 45-pound-test tippet ring, doubling up on tippet rings is no longer necessary when fishing for migratory or outsized freshwater fish.
Whether you're fishing for trout, steelhead or salmon, give tippet rings a try. You'll find they make knot tying and leader rigging a lot easier and add a significant tactical component to your fishing. To see the complete selection of RIO Tippet Rings, click on the link below: http://www.rioproducts.com/fly-fishing-gear/extras/tippet-rings/.
Topher Browne is an ambassador for RIO Products and Sage fly rods.