This Can't Be Spring
Barry Beck 5.10.2018
After three months on the road hosting groups to Chile, New Zealand and Argentina, I now find myself on my home stream in northeastern Pennsylvania. The calendar says it's April and the first week of trout season so spring is here. I'm having trouble believing the calendar, this is all wrong – it's raining and cold and what's this....snow showers? You're kidding me. Where are the Quill Gordons and Hendricksons that I hoped to see? I dip my stream thermometer in the water and think that it must be broken, it can't be that cold. I shiver and pull a wool ski cap down over my Sage baseball cap.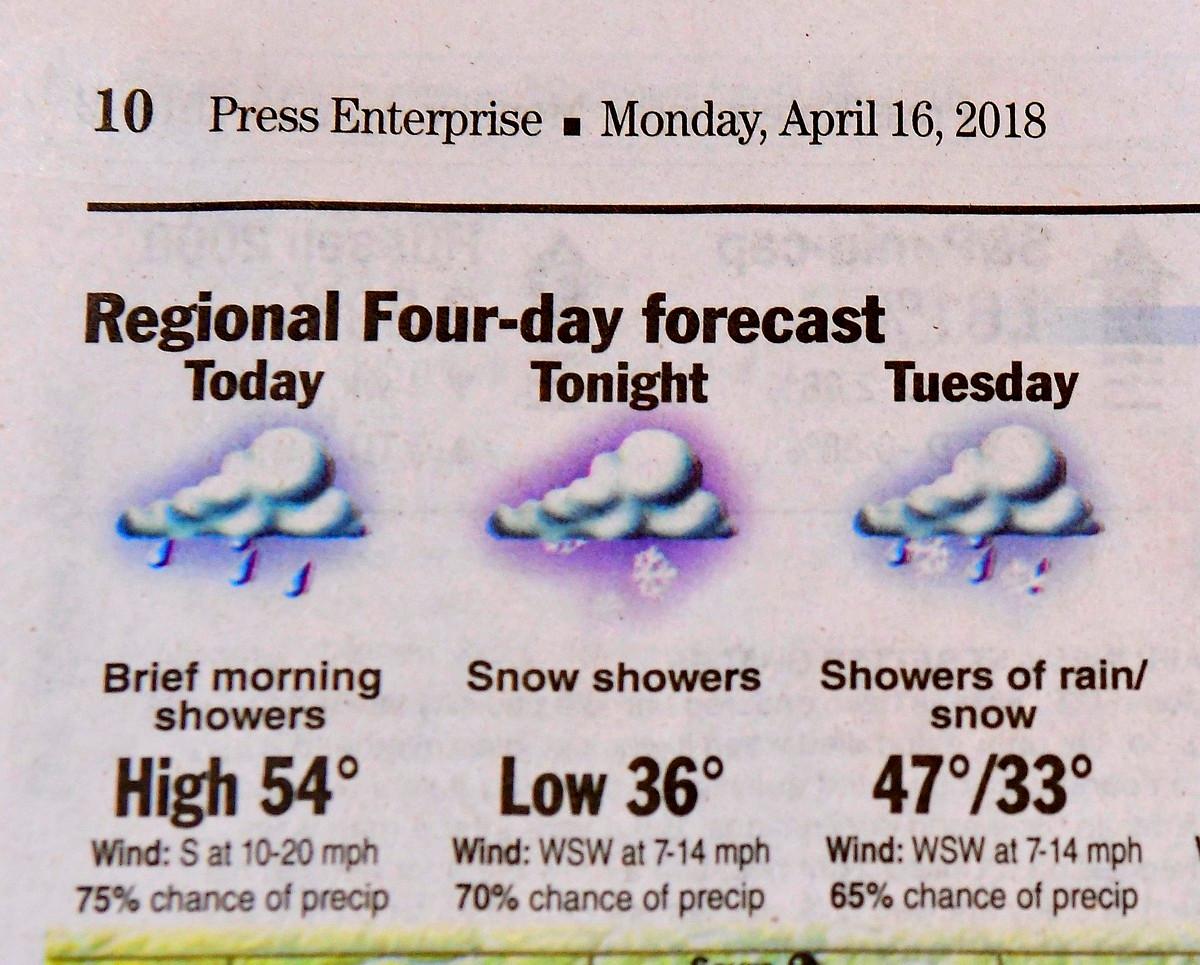 Upstream a friend is fishing so I stand and watch. He looks frozen in place, just then a snow squall blows through and I see him hunker down into his coat. I'm holding a 4-weight Sage X, and I have two boxes of dry flies in my hip pack. This is ridiculous, I turn and walk back to my old Land Rover, take down my favorite rod and put the fly boxes back in my gear bag. But, I'm not done. Oh no. Out comes a 6-weight Method and a box of streamers and tungsten nymphs. I rig up and wade back into the water and hear a voice behind me. It's my friend, Jim, who asks if I've had any luck. I retort that if I had any brains I would be home tying flies. Jim laughs and says that's exactly where he's going. He hadn't moved a fish, he was cold and had had enough.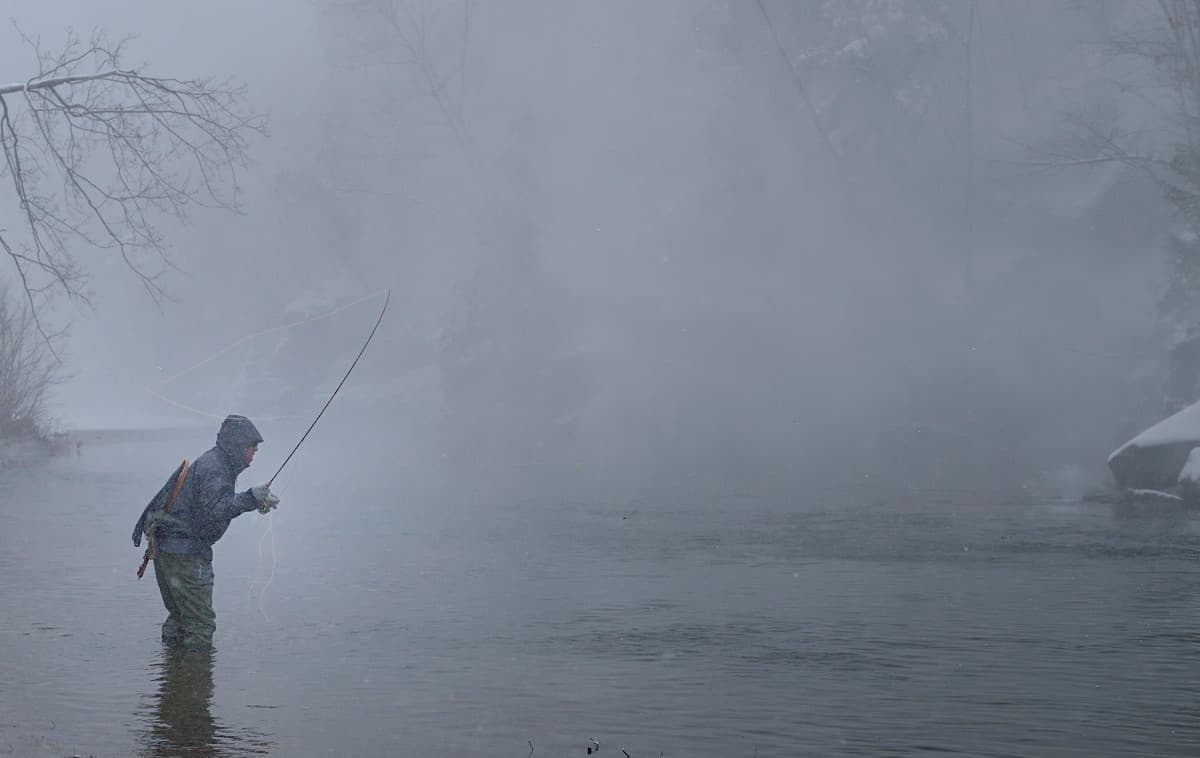 Back in the water, I started to methodically cover the pool. Each cast followed by another, slow retrieves but no response. My mind drifted elsewhere. Something caught my eye and I looked up to see a bald eagle fly overhead. Hope he's having better luck then I am. Then at the end of my drift I saw a wake behind my fly. All thoughts of being cold vanished. There was no strike but I defiantly had a follow. Excited now I repeat the cast, then another and another, but they go unanswered.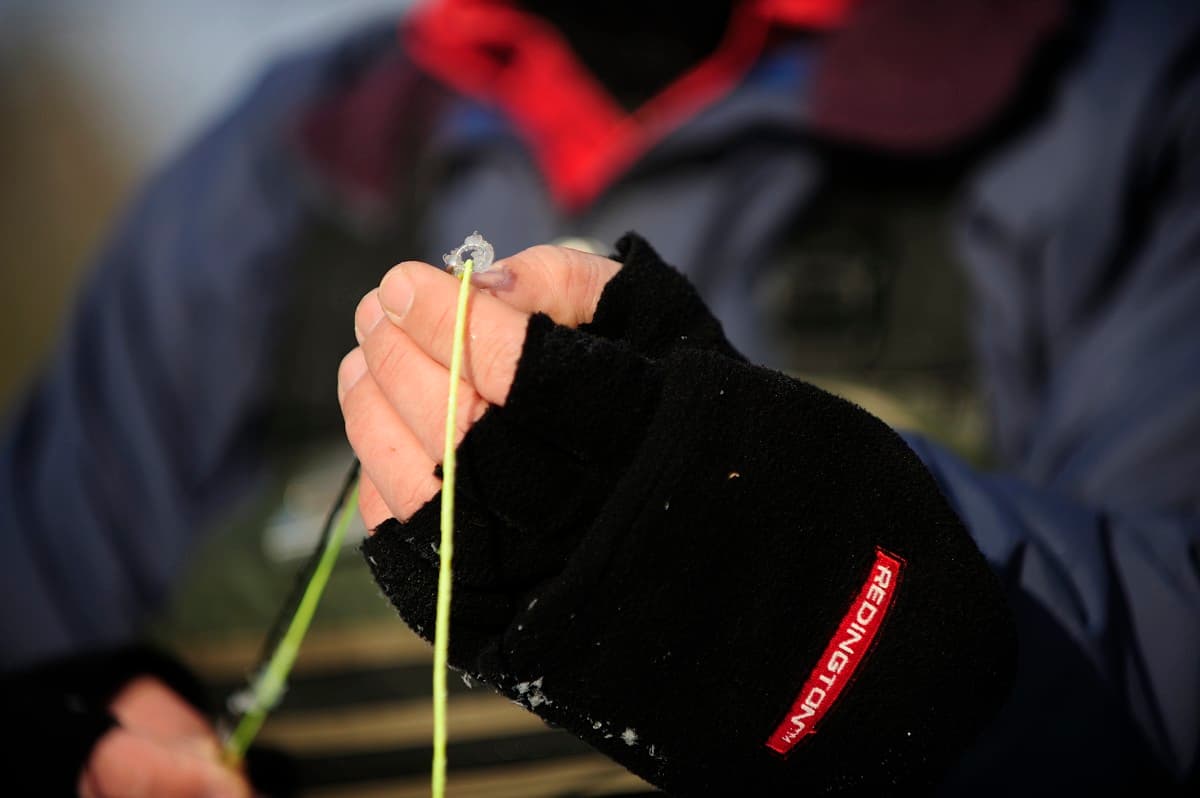 No problem, I thought to myself, if there is one fish interested there has to be another. Twenty minutes later I am running out of water as I near end of the pool and then another wake and a tug. My cold hands fail to react fast enough and my slip strike is late in coming. I quickly cast again, but the fish has felt the hook so it's hopeless. My rod tip is shaking and my left hand is numb. I see ice forming in the rod tip and think this can't be spring. Back in the car, the heat in the old Rover is slow coming as I pull out on the main road toward home. My cell phone rings and it's another friend who asks if I'm fishing. I answer and of course he asks how was it. I said it was a great morning, a little cold and it snowed a bit, but I moved two fish. You should have been here. Too cold for me he answered, and then added this can't be spring can it?