The Seventh Season
By Scott O'Donnell 10.25.2012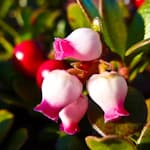 For me there seems to be seven seasons annually. There's winter at my home on the Oregon coast, my off-season, where I love to hunt waterfowl and fish for bright winter run steelhead when the rivers are right for the fly. Then comes spring and I'm back to guiding spey casters on my home rivers for wild steelhead and perhaps maybe an early Springer (spring run Chinook salmon).
My spring season is really two consecutive springs, because at the start of June, long after the explosion of a thousand shades of green happens along my coastal rivers, I travel north to Alaska where the budding season is just getting underway. The salmon fry are stirring, the bugs are popping, and the rainbow trout fishing is fantastic. We're fishing fry flies, dry flies, nymphs, streamers and mice.
Then summer comes and with it the adult salmon return to their spawning grounds. We'll catch a few of these bright beauties on their way, but it's the spawn we're waiting for, to fatten up our trout even more. When the salmon start to die off so too does the flora of the tundra creating dazzling displays of fall colors in mosaic patterns for float plane passengers to enjoy.
By mid-September there's hard frost in the mornings and it's time for me to fly south again to the Grande Ronde river in eastern Oregon. Here it's full on summer again, hot and dry – so hot some days we're fishing in nothing but our skivvies under our waders. This is my second summer, but it only lasts a couple of weeks and in reality isn't that much shorter than summer in Alaska.
It does however lead to my final season of the year – fall on the Grande Ronde. This is the one I'm most excited about. Why? Because as I sit here and write this, it's the one that's coming next!
It'll be camping under a sky with the brightest stars I've ever seen. It'll be campfires and great food and great people. It'll be deer and elk and turkeys and big horn sheep. Maybe this'll be the year I'll see another mountain lion. I'll probably get to see a few black bears and I'll definitely see both golden and bald eagles, osprey and a ton of other interesting birds.
It'll be a deep winding canyon through layered lava flows that'll be drizzled with sumac and hawthorn turned brilliant red, walnuts and cottonwood turned even brighter yellow. It'll be whitewater rafting. It'll be casting spey rods and switch rods with Skagit flights and Skagit shorts and steelhead scandis. It'll be steelhead boiling on dry flies and ripping away wet flies. It'll be a lot of fun.
It'll be sad to see it come to an end, and then I'll start all seven season's over again.