THE GHOSTS IN THE FLATS
BRITA FORDICE 3.25.2019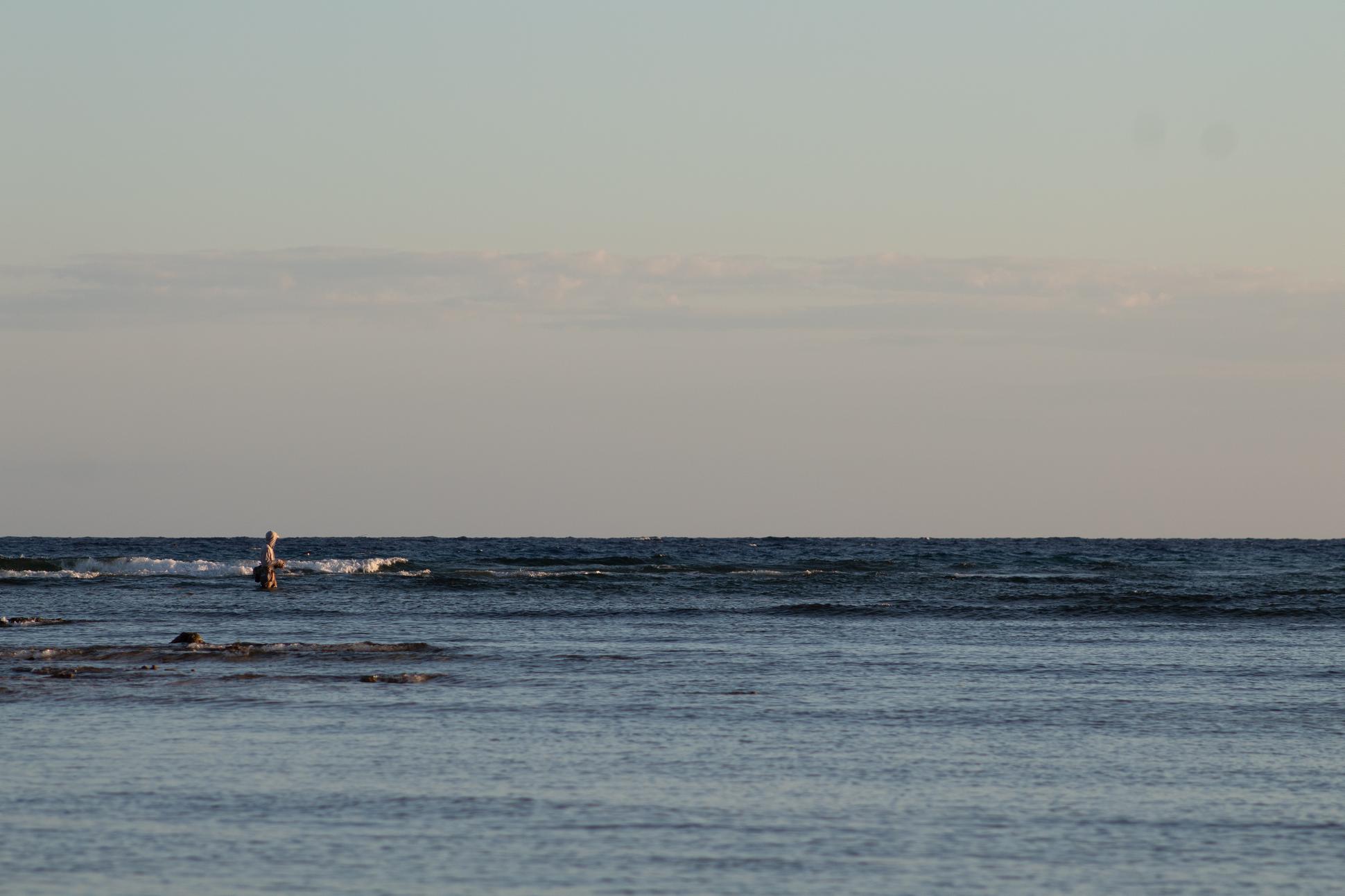 There are a few logistics that play into fishing remote islands. The first being that I loaded the Bahamas Air flight with 45 pounds of cold vegetables and fruit in my carryon. Thankfully, someone else carried the raw meat in their pack. These islands generally get only one to two shipments of food per week to stock the stores. Short of bartering chickens it was impossible for us to obtain a simple loaf of bread for the first 3 days we were there.
Maybe it was the 100 lbs combined of raw meat and produce we carried, or maybe it was the recent rains the island had seen; however, we were annihilated by mosquitoes from the moment we walked off our flight on the island. It made for an itchy and awkward trip based on the quantity and location of bites, however made many more laughs and good memories. Why didn't you use DEET you ask? Oh we did. We soaked our clothes in so much 100% DEET that we could've killed cows within a 20 mile radius with our scent. The mosquitoes we found on the island however loved DEET, and challenged us to find the one inch we didn't hit with repellent. I'm actually fairly confident these were creatures from another planet in the body of mosquitoes. Want to know what it feels like to sleep with a Buff over your entire face while sleeping INSIDE a house? It sucks. But at least I was sleeping with a Buff over my face in the Bahamas., instead of being at the office.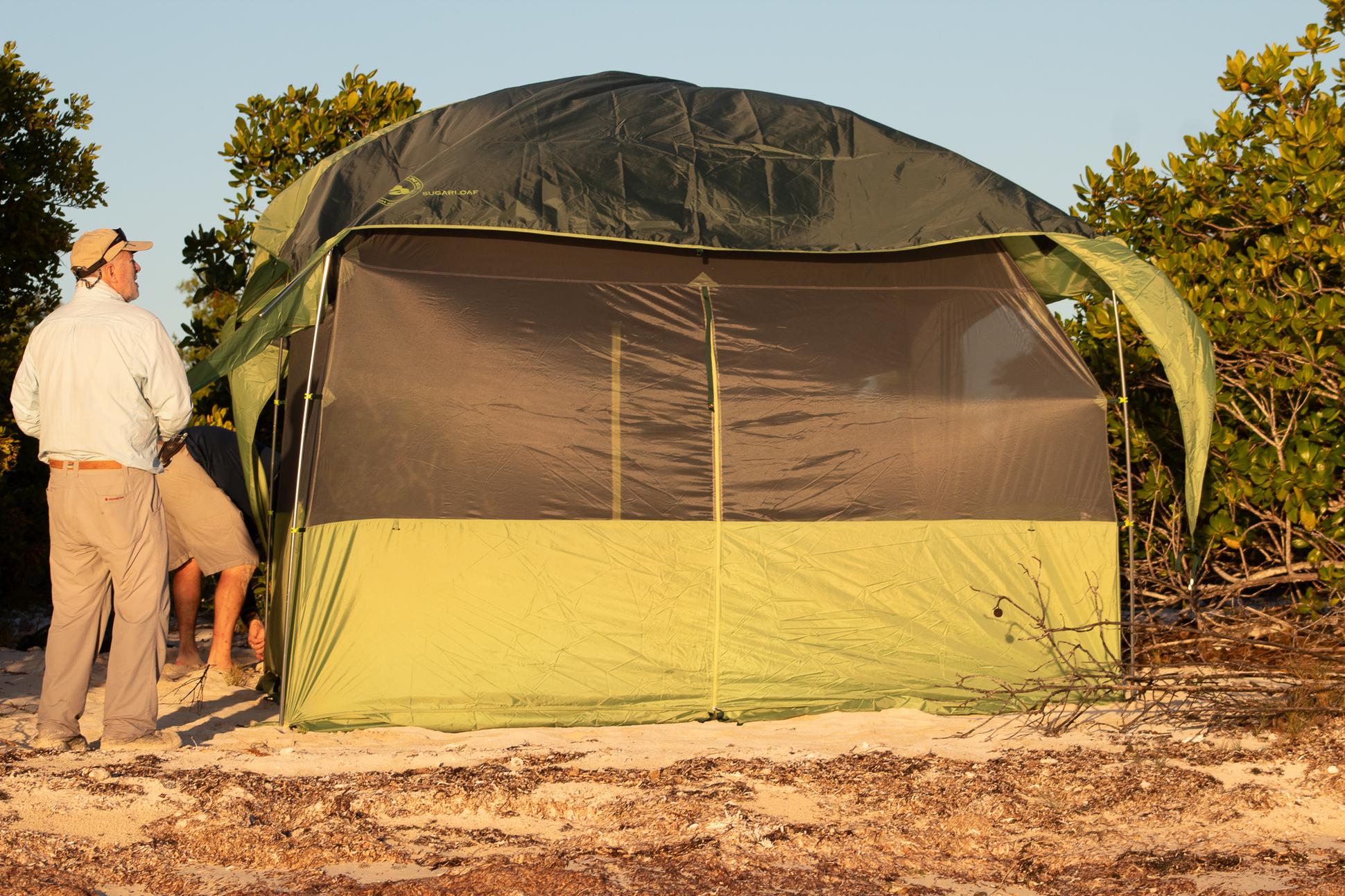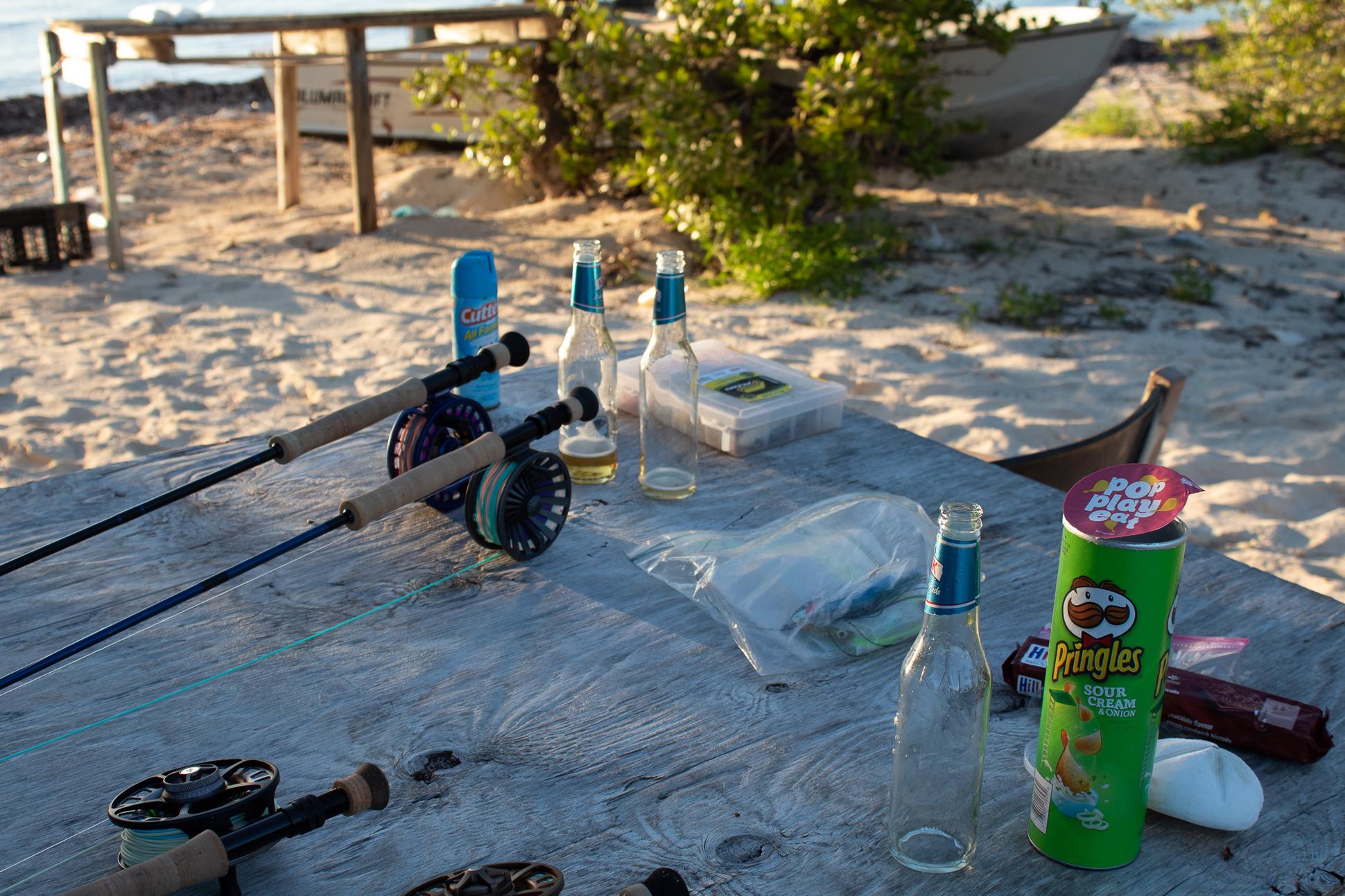 We had an amazing start to our week with a camping trip to a virtually untouched coast of the island. Thanks to the hunting skills of a few in our party we had elk steaks to cook, with an added bonus of fresh caught "surf" to add to our "turf" for the night.
We spent two days fishing the flats near the camping location and catching multiple bonefish in the 5-6lb range.
One of the most amazing things I've ever seen we found walking a beach, where we came across a massive osprey nest that contained three large fledglings in it. As we got closer to the nest both parents began warning the young, which flattened themselves in the nest and froze. We were able to walk to within 30 feet and take some incredible pictures.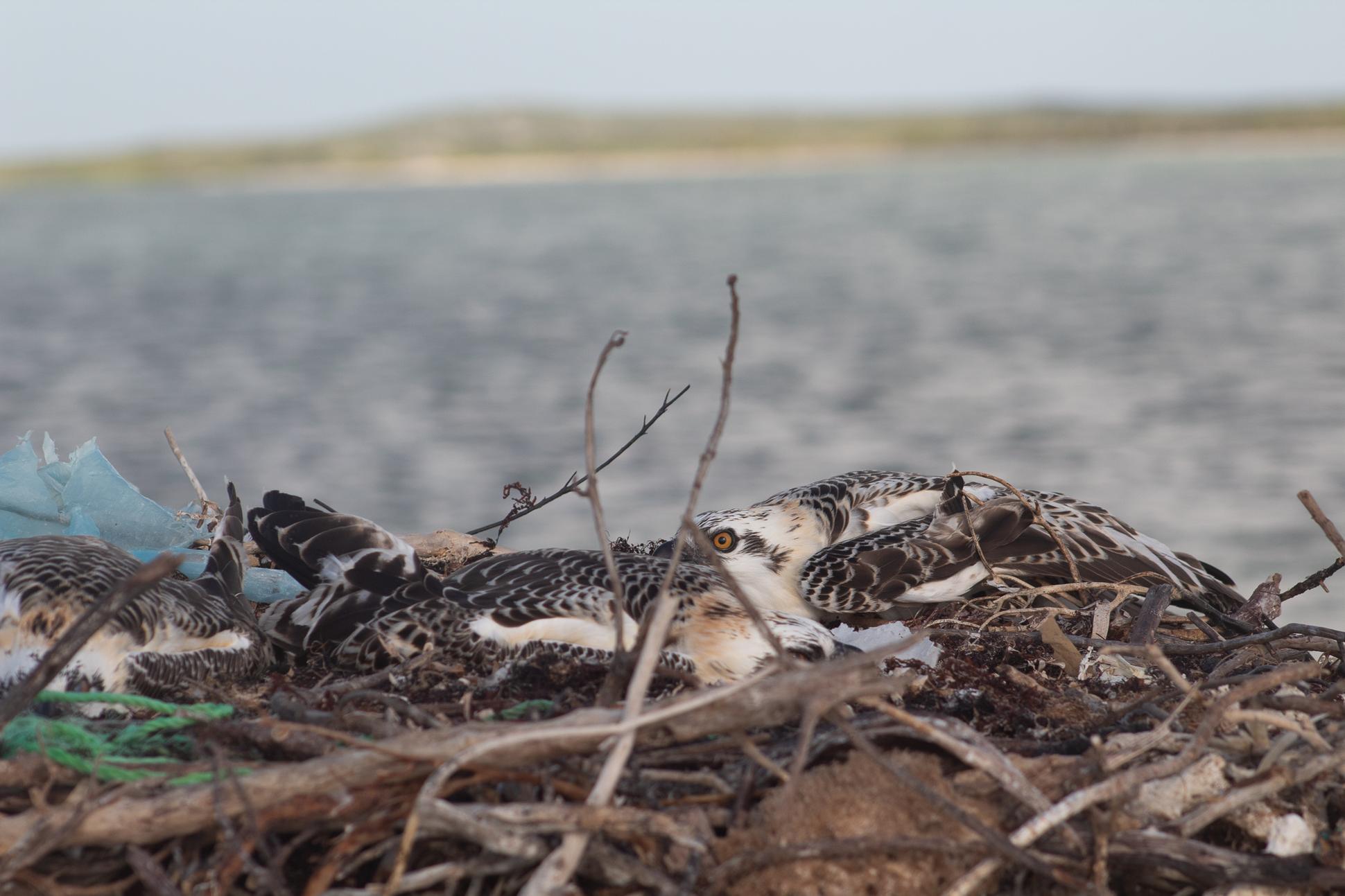 Of all the fish we landed for the week, my favorite was a beautiful triggerfish landed by Dave. Granted I think he knew he would be getting that fish that day, as he color coordinated his outfit perfectly to match.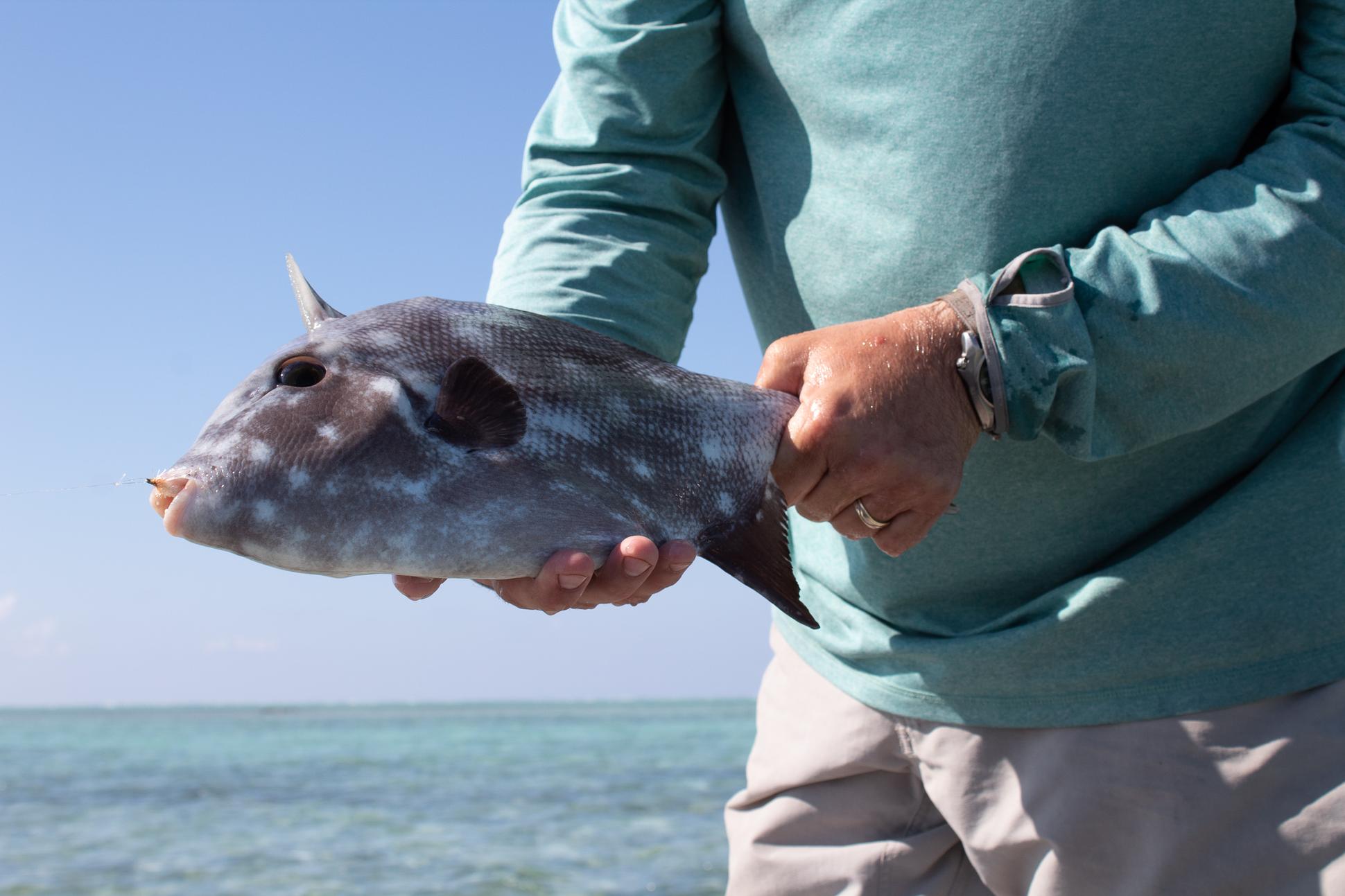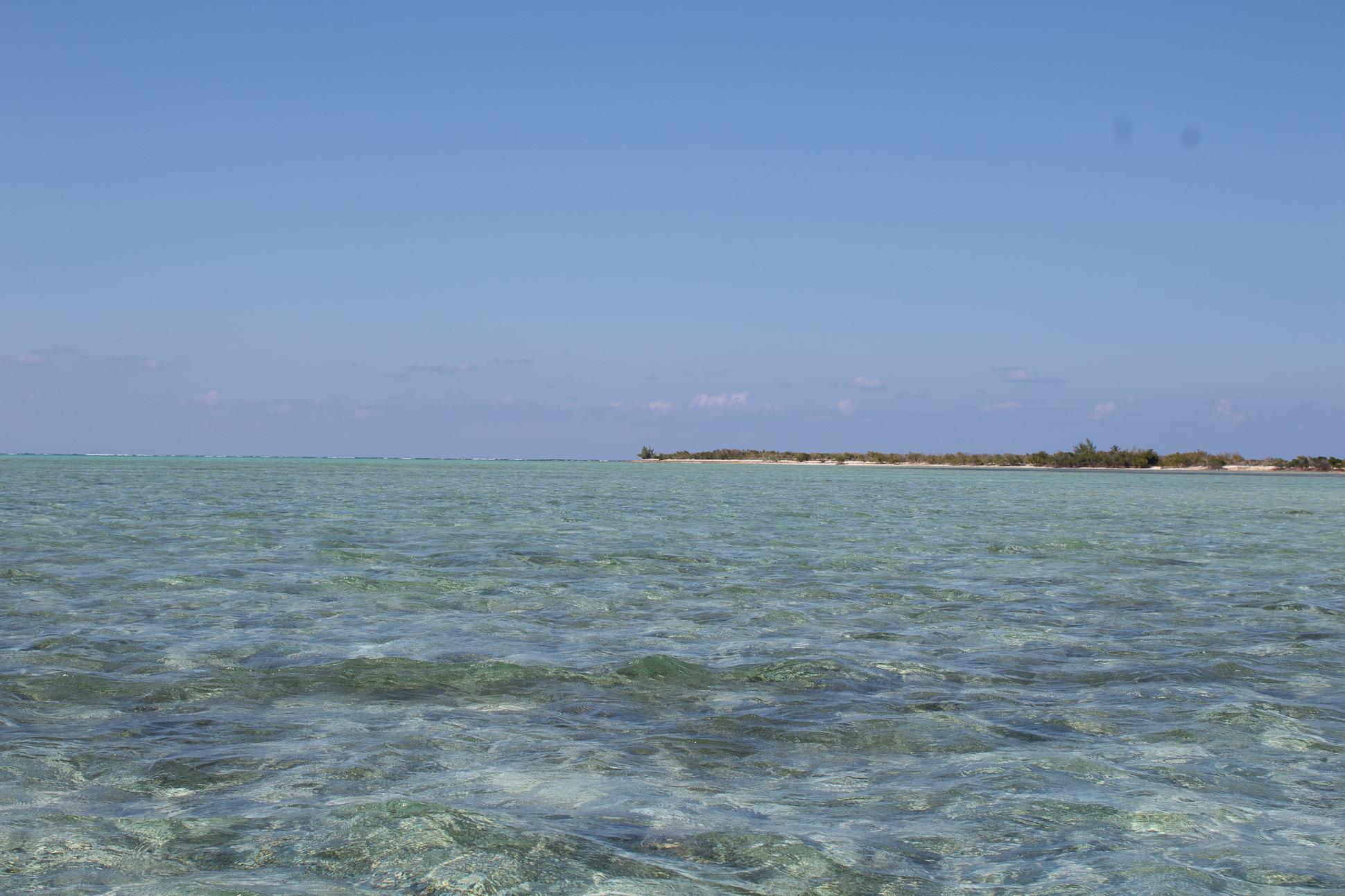 Bonefish: I found that there was a need for both a dumbbell eyed and bead chain or unweighted version of all Gotcha flies I brought. The fish didn't seem to be too picky about the color of fly as long as they were cream, tan, or brown, and roughly a size 8. In the afternoon when the tide was low they would spook easier, making it necessary to move to the bead chain version of the Gotcha.
There was one fly that trumped that rule however, and we eventually became desperate and twitchy when we realized we were down to just one left…. It was a spawning shrimp fly I'd tied prior to leaving as an almost afterthought, and it worked every time. As a size 2 with heavy lead eyes, this fly even worked when the fish were spooking on everything heavier than bead chain eyes. It was magical, and we all fell in love with it.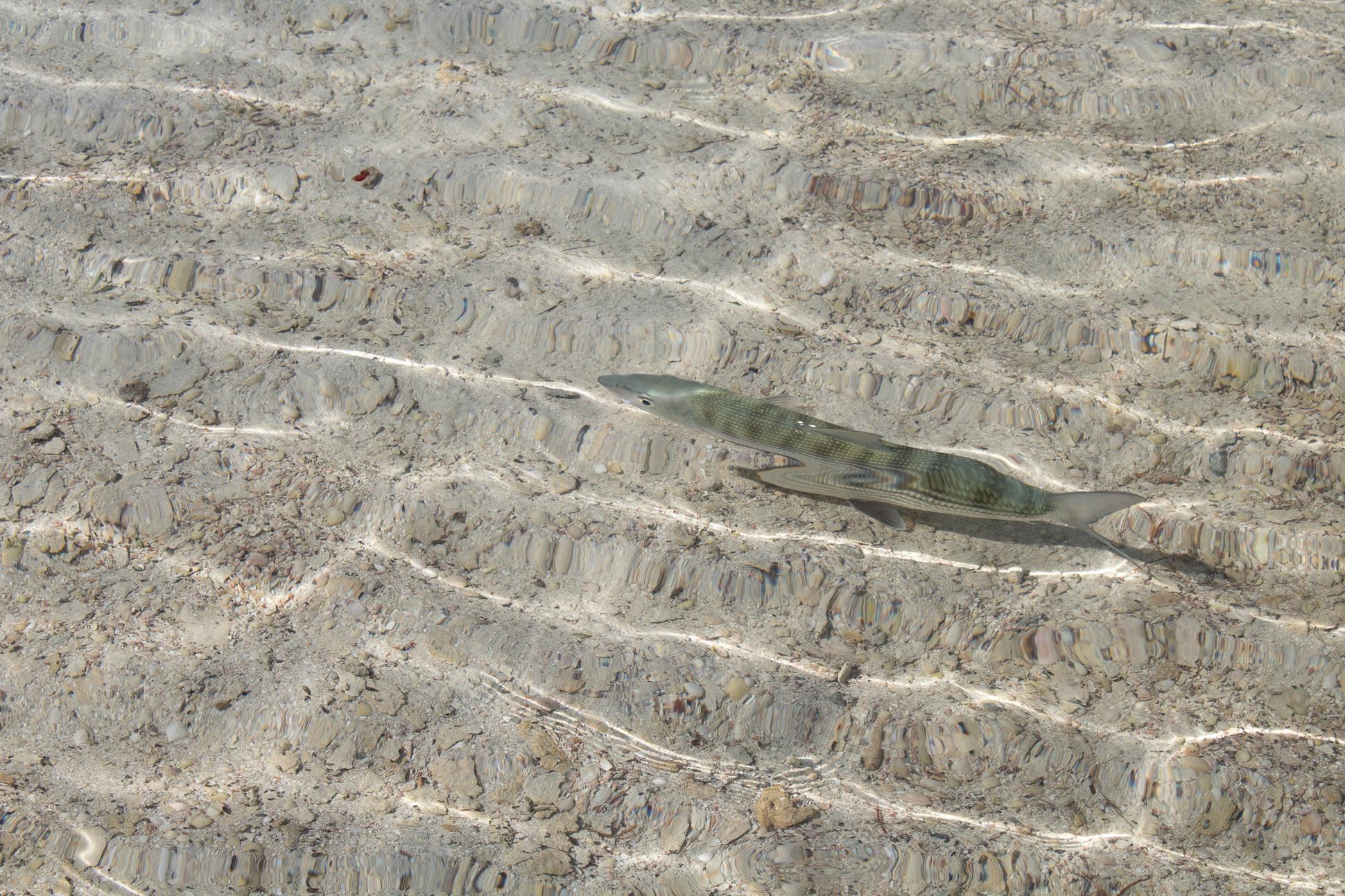 Tarpon: We found few tarpon, which is not abnormal for this island. The fish we did find seemed to jump all over three flies - the best of which was RIO's Smelling Salt in Chartreuse and Yellow. We had tried other patterns, however this fly forced a tarpon to annihilate it from many feet away. I think yellow is an underutilized color for tarpon in many places, and the fish appear to love it in the Bahamas.
Cuda: The cuda would eat just about anything retrieved fast enough. The biggest fish Josh hooked was landed on a gamechanger flying fish that was custom tied by a musky fisherman for him. It looked pretty amazing once they got it out of the fish, with very few recognizable features left.
We brought an amazing array of lines to use, and by far the favorite combination was the RIO Flats Pro with the Sage X 990. This rod didn't ever feel like it was too heavy to fish for bonefish with, and I found myself picking it up consistently over the 8 weights we'd brought without noticing it was the 9. For the heavy wind days we paired the SAGE SALT HD 990 with RIO Flats Pro line and did well. It's amazing how little of a problem wind can be with the right rod and line combination… The RIO Flats Pro line was so slick out of the box that we found we were overshooting the fish despite a decent headwind on multiple occasions. We combined this with the RIO Saltwater leaders tapered to 10 or 12 lbs, and for Cuda we used the Knottable RIO Powerflex Wire Bite in 40lb test.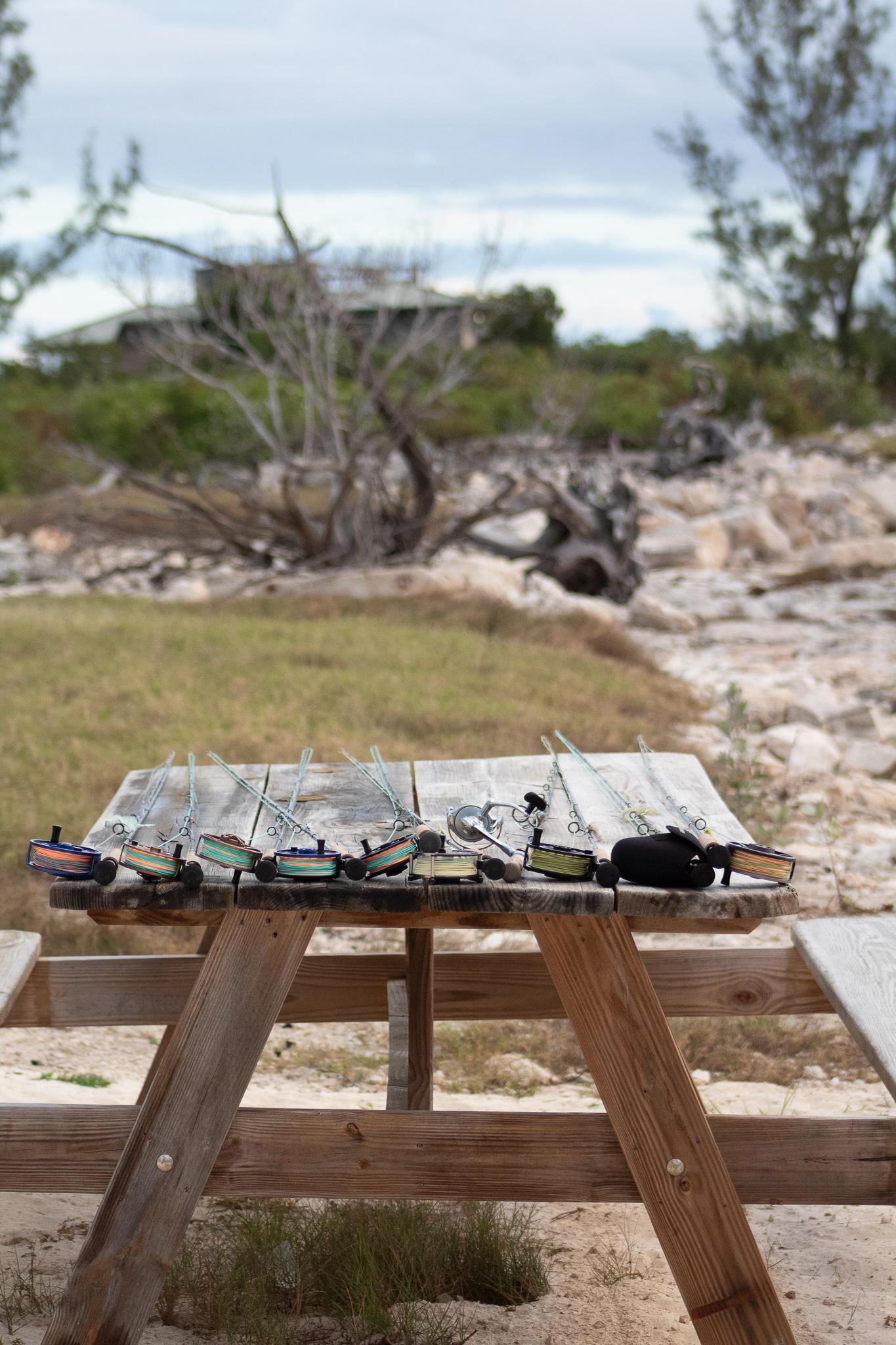 In conclusion, I would do this trip again in a millisecond. The bonefish were amazing, the scenery was beautiful, and the company was some of the best I've had on a trip. I also learned that I will never again fly to any remote island in a tropical location without soaking everything in permethrin prior to arrival. And I'm saying "everything" in the most awkward sense- from underwear to hair ties, to possibly even showering with it!