The Experience
by Rob Parkins 7.14.2015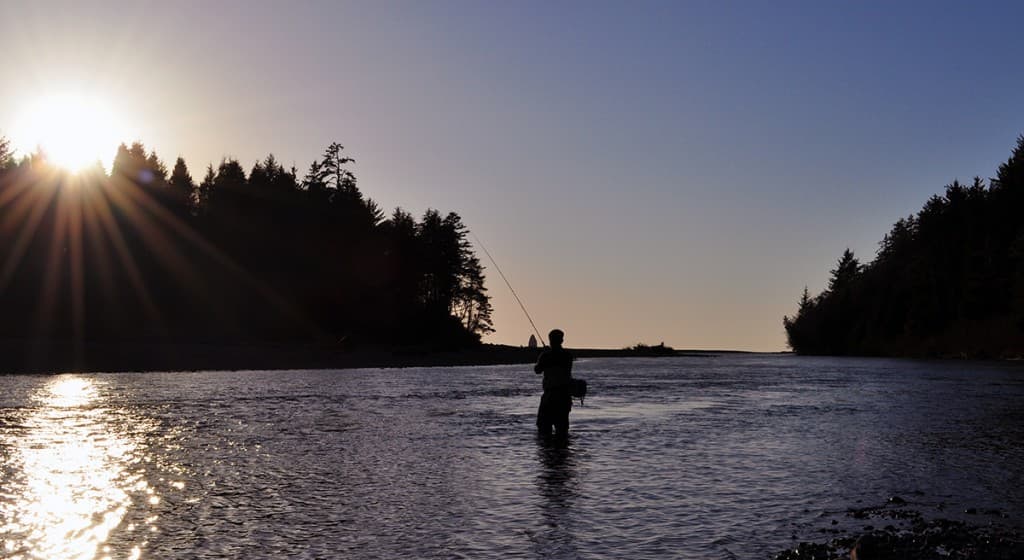 I caught the Steelhead of my dreams back in March. Not huge by some anglers measures, he was dime bright, around 38" and fat as can be. Zack said he was 18 pounds. Caught within sight of the ocean and the sea stacks guarding the mouth of the river, he is a fish I will never forget.
In fact, I dream about that this all the time. I still wake up early every morning, anticipating another day that I throw on my damp waders, head out the door to grab a cup of shitty gas station coffee and race all the other sleep deprived Steelhead junkies to the river. As we drive down the river looking for cars in the pull outs or headlamps glowing on the river banks, we discuss the previous days choices of fly color, what time the tide came and went, where the sweet spot in the run is, how much whiskey we have left and what exactly was in the fried seafood platter we had for dinner last night at the local restaurant.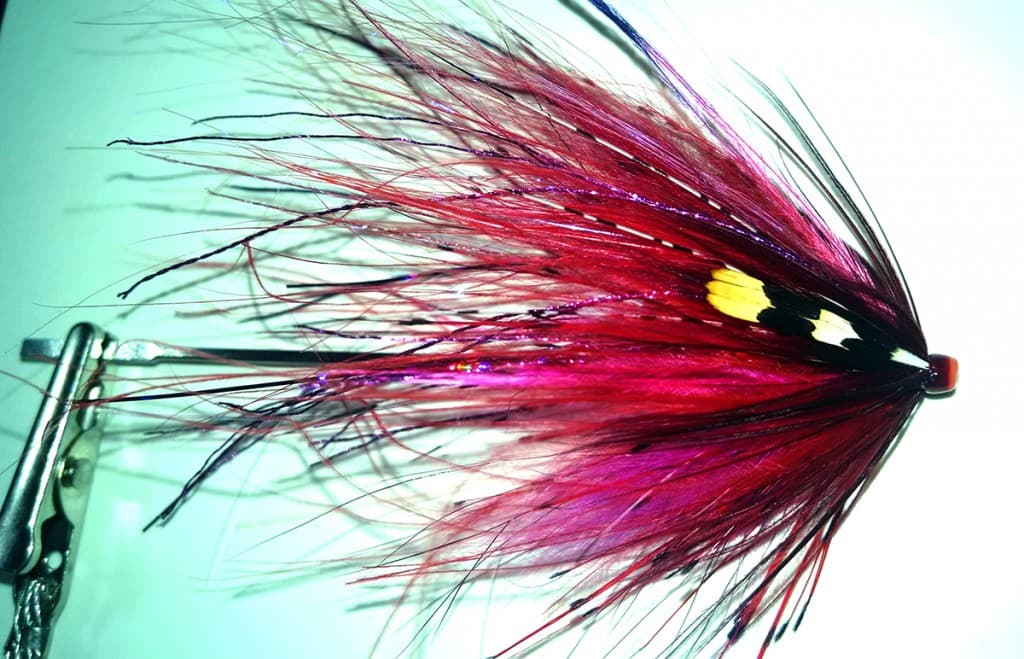 I was invited by Zack Dalton, Sage, Redington, and RIO sales manager, to go out to Bainbridge Island and then to the Olympic Peninsula for several days of learning more about spey rods, lines and how to put it all together for my customers. Although I have been two handed casting and fishing for several years, I would not say that I was very well versed in the gear and techniques to be proficient, or comfortable, in selling everything to an angler headed off on a trip of lifetime. In the past, if there was a question, I would call RIO and ask Simon Gawesworth what to do. The problem with that is, whenever the customer asked what I had found out, my answer would always be, "Well, Simon says….." I dreaded sounding like a kindergarten teacher playing a game. Time to get more familiar with the product and, of course, spend some time on the famed Olympic Peninsula Steelhead rivers.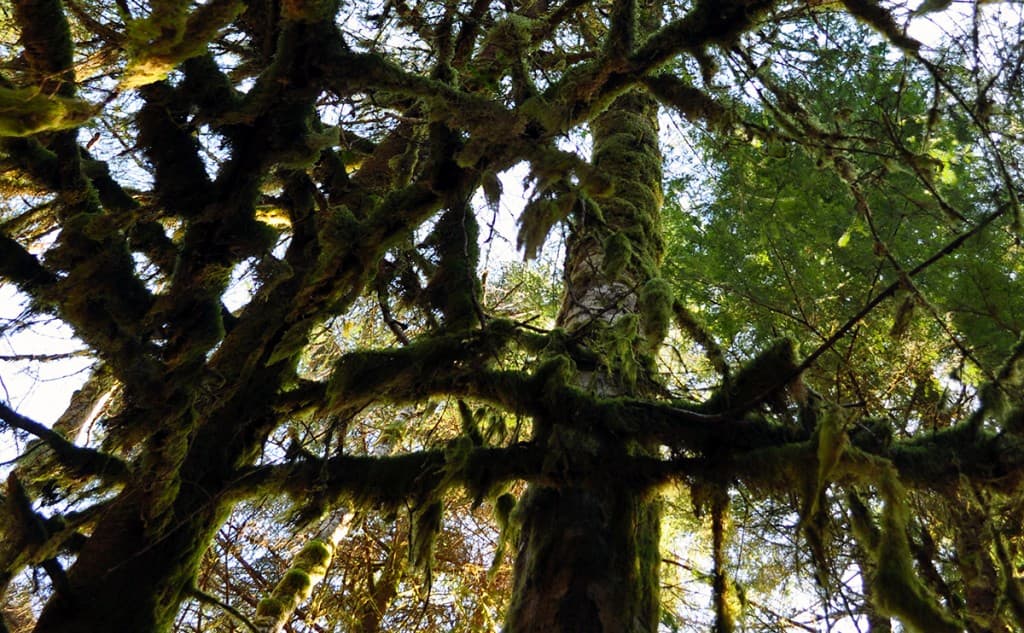 I had planned for this trip and fish for months – tying flies, looking at maps, watching the flows and all of the other things a Steelhead angler may anticipate in preparation of a trip. My friends were tired of me talking about the 40 incher I was going to catch, like it is an easy thing. "Why wouldn't it?" I would ask, "Didn't you catch a permit on your first shot of your first saltwater trip ever?" Happy for them, and quite jealous, I decided it was time for my day with an improbable fish. I tied flies like a madman; on shanks, tubes and traditional hooks. Watched hours of YouTube videos looking for secrets. Spent more money on materials that even I would like to believe. Tore through a Jungle Cock neck. Thought about starting a farm with ostriches, peafowl and rhea. My tying area looked like the backstage dressing room at a burlesque show. Then I had to figure out how to store them, as tube flies are a mother to have organized with any semblance of neatness.
After a 2 day drive to the Island, I spent the day at the SAGE factory watching the best fly rods being designed and built by craftsman who take great pride in their craft. We talked rods, lines and reels with the guys who design them, spent time on the casting pond refining techniques and most off all, talked about the fish that were being caught and showing off pictures from previous trips. CA and Russ both had pictures of 40"+ Steelhead caught in the last couple weeks. The fire was lit and Zack and I couldn't wait to leave the island, get to the hotel and rig up for the following day.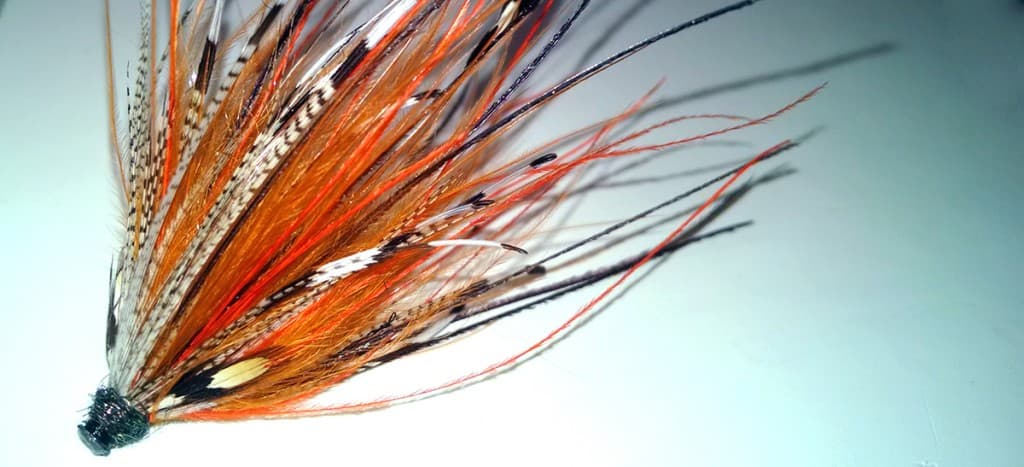 Although it was not our original plan, we find the spot we will fish for the next 2 ½ days, and it turns out to be the right plan. Somehow we found a spot with few people, no boats and zero Native American gill nets. As much as I would like to explore miles of this river, solitude and the chance at a fresh from the ocean chromer, the short stretch we chose was a perfect as can be
We stuffed our packs with food, whiskey, extra gear and grabbed a stack of rods to do some "product testing". I love my job! We had a Method 7126, One 7136, Accel 7126 (my favorite – launches casts and extremely accurate with my mediocre casting style) and a few other rods I am not at liberty to discuss. All the SAGE reels were loaded with RIO Skagit Max lines in various grain weights, MOW tips and Steelhead/Salmon Tippet.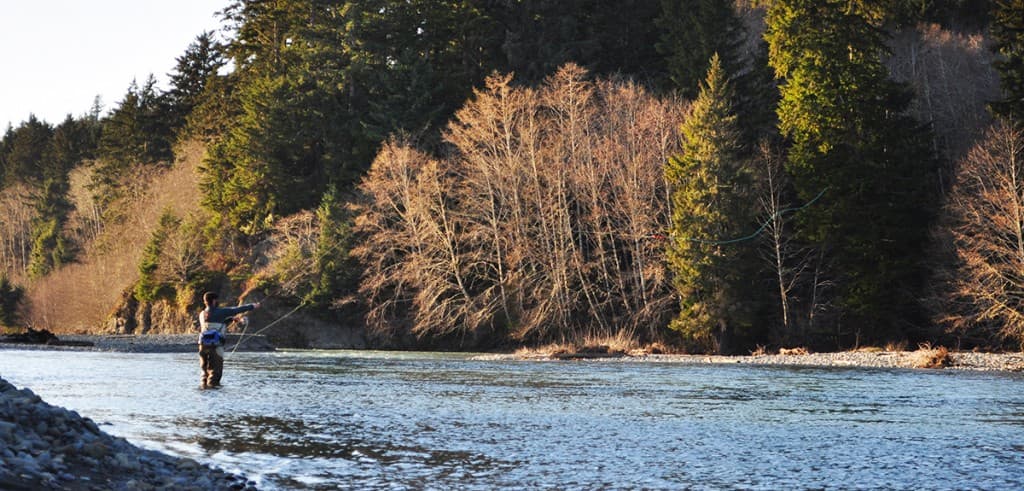 We found the perfect swinging water and a run that you could fish for days. As a matter of fact, we did, fishing the run repeatedly in anticipation that both sides of high tide would push in fresh fish. It did. The first day brought us 5 grabs and 1 hatchery fish landed. Not a bad day anywhere, let alone here, considering most steelheaders on this river are happy with a fish a day. That evening we left the river satisfied, knowing we would be back in the morning a little tired, but like a child on Christmas Day, full of anticipation as to what we would find.
As we pulled into the lot the second morning, we could see a headlamp working its way up the back. "Oh crap, we better get going" Zack said, as we grabbed our packs, thermos of coffee and some processed sugar filled breakfast. Fortunately, the angler stopped at the run below us and after stopping and BS'ing with him for a few minutes, we headed to "our" run. I tied on an April Volkey inspired orange Gluttonous Leach and after losing the argument to Zack, I stepped in at the top of the run. About half way through, my fly was hammered. As someone who mainly fishes the Salmon River in Idaho, where the fish eat gently, I was not ready for that grab. This fish was not letting the fly get away, it was an angry and very aggressive take.
I could not move this fish. When he ran, I thought he was gone. Zack did a great job at coaching me and not saying, "That's a big fish, don't lose him" too many times. No Moby Dick story here, after a surprisingly short, yet to his credit, strong fight, Zack tailed the big male while I was looking behind me for my pack and camera where I was going to take 1,000 shots of this fish of my lifetime. Careful not to lift the fish out of the water, Zack went to pull the fly, the fish twisted and was gone forever.
Not even going to repeat what Zack said, along with apologies. As being someone who takes a lot of photos, and it being the biggest Steelhead I have ever caught, he was genuinely upset at dropping the fish. Surprisingly, I just shook my shoulders, laughed and then high fived him. Something in me clicked – I didn't need a picture of that fish to have made it happen. I caught fish before Facebook, and hopefully will catch them after, and realized right there that a digital file would not make the memory any better. Having a sip of special blended scotch afterwards did though.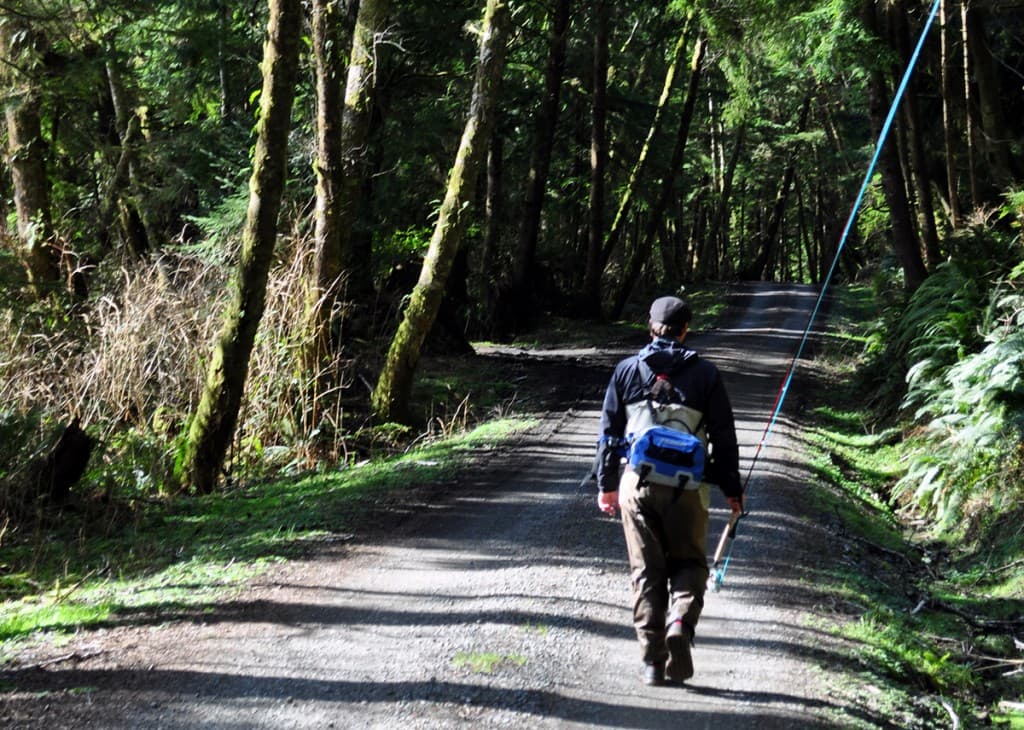 We had more fish that day, but nothing compared to the fish of lifetime that only my favorite fishing partner and I got share. I went back to the same run the next day, and I still do not know what I expected to accomplish; catch another big fish, top the one from yesterday or just relive the experience. Besides getting more practicing to be more efficient at two handed casting, I don't think I thought of anything other than what happened to catch that fish – the preparation, the fly, the cast and the first time I curbed my desire to trout set when getting grabbed by a Steelhead.