The Big Bones of New Caledonia
by Peter Morse 9.15.2015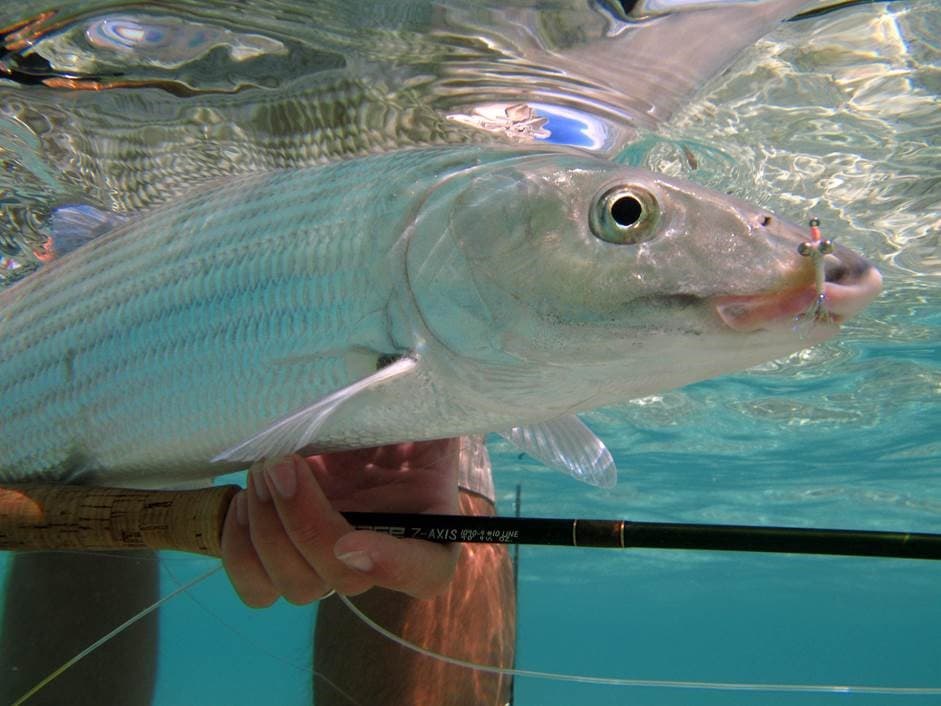 Grande Terre – Big Land, is the main island of the archipelago known as New Caledonia. It's a French territory 750 miles east of Australia and lies just north of the Tropic of Capricorn. Grande Terre is not one of your flat Pacific atolls, it's a rugged mountainous island 250 miles long with several peaks to 5,000ft and on the weather side, the east coast, these mountains come right down to the sea. The lee west coast is fringed by one of the largest barrier reefs on the planet and the shore is mangroves and flats.
It's a French colony and its mountains are rich with nickel. Unlike so many places in the Pacific, tourism is not so important here, nickel is king. Noumea is the capital and although much of it is your usual dusty Pacific Island port town, down along the waterfront you could be in a French city, with cafes, bars and restaurants crowding the foreshore and stylish madamoiselles turning heads. It's a cool place to sip a beer and to eat some fine food.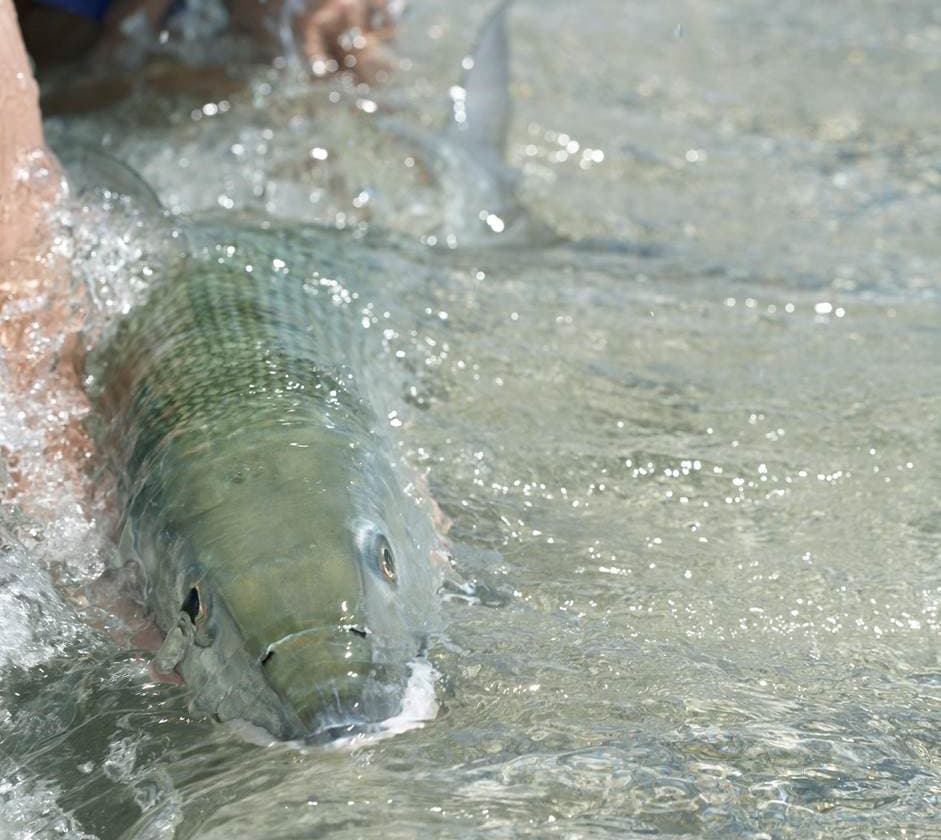 New Caledonia also has some monster bonefish. I've made quite a few trips there over the last 15 years and although its always been challenging its never disappointed. You need patience and determination to fish here and don't expect big numbers, expect big fish. I was shown some pics of a bunch of bonefish a guy had caught there while on his honeymoon – they were all double figure fish with the biggest looking to be close to 15lbs – he thought that was normal. Any further information re time and place, was not forthcoming, the moment I asked things went quiet and the pics were put away
s a bonefishing destination it's not easy and you wouldn't want it to be. For starters having some French language skills is a huge asset – in my case it helps to have a French wife. On top of that it sits in the trade wind belt and the south easterlies tear at the islands for 9 months of the year. Those 5000 foot high mountains create clouds that spiral off to the north and accumulate over the best flats. It's a tough place, but with big rewards for the tenacious and skillful.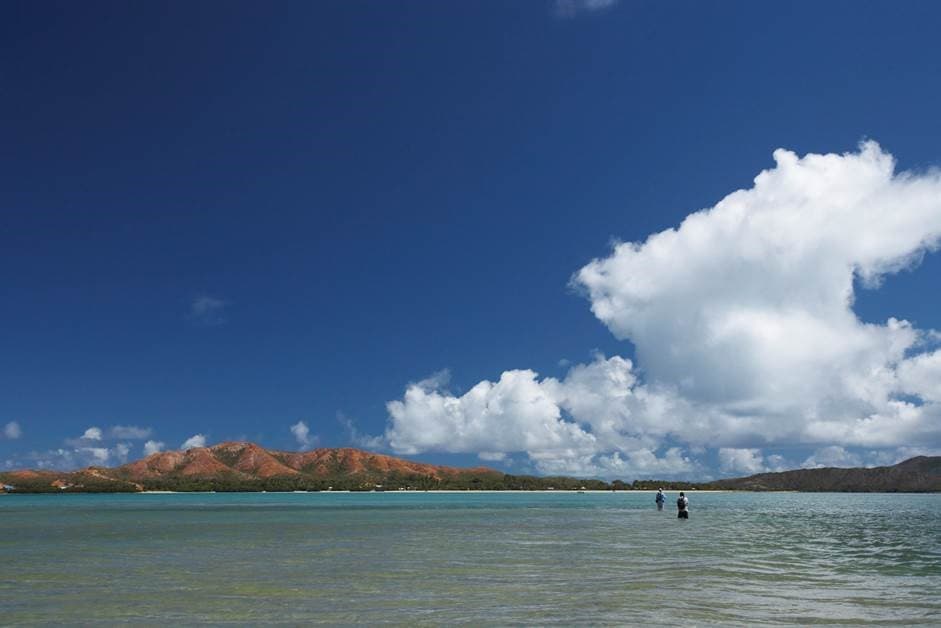 he northern end Grande Terre is the prime place. It's a long drive and a wild ride to get there, drive carefully. The mountains of the central range taper into bare red dirt hills with scraggly malelucas growing in the gullies. The road narrows to a dirt track and at the end you can turn right to some OK accommodation at Poingam, really the only place to stay, but it is good, and the road to the left it takes you to the distal end of the island, Boat Pass. A kilometer across the passage is Isle Baba and there are some flats in the lee of that island but you do need a boat to get to them and you do need to talk to the locals to get permission.
There are some good but limited flats in the passage and the bones move through here on a falling tide and a rising tide – it's a place an angler can easily self guide. The clouds at the northern end of the big island are always an issue but it can be good here in winter when a low pressure system moves through well to the south, and the wind swings to the south west bringing a blue sky period that can last for a 5 day window. If this system coincides with a good tide period, brace yourself, you're going to be seeing a lot of backing. The water can be cold – 70f, and long days of wading can hit you with hypothermia, not something you would expect on a bonefish flat.
The prime tide window is only around 10 days a month. You want a low tide on day one at around 9am and each subsequent day will get better. If its cloudy you need to find a patch of bright white sand, sit back and watch for movement. These fish are not spooky and more than one has been caught off the rod tip. If the conditions are too tough for sight fishing, and sitting around under a coconut tree drinking No1 beers or sipping Beaujolais is not your preferred way of burning up your allotted days on earth, you can blind flog the channel with a Gotcha. This can get you spooled by things you may never see but that fight just like a bonefish only much, much bigger – they are bones.
If you have some French language skills and can find someone with a boat you might be able to get across to the St. Phalle flats. Although this is not my country or my home waters it's where I want my ashes scattered. I have seen things here that ten years later still make me tremble with excitement. A school of 30 or so double figure bones tailing like fury on a falling tide, a bonefish so big it had its own attendant school of small queenfish, massive stingrays surrounded by hordes of big black GT's and a stream of so many big bonefish in hard challenging low light that you wished time would just stop, or at least slow down, and that the tide would slow its rising.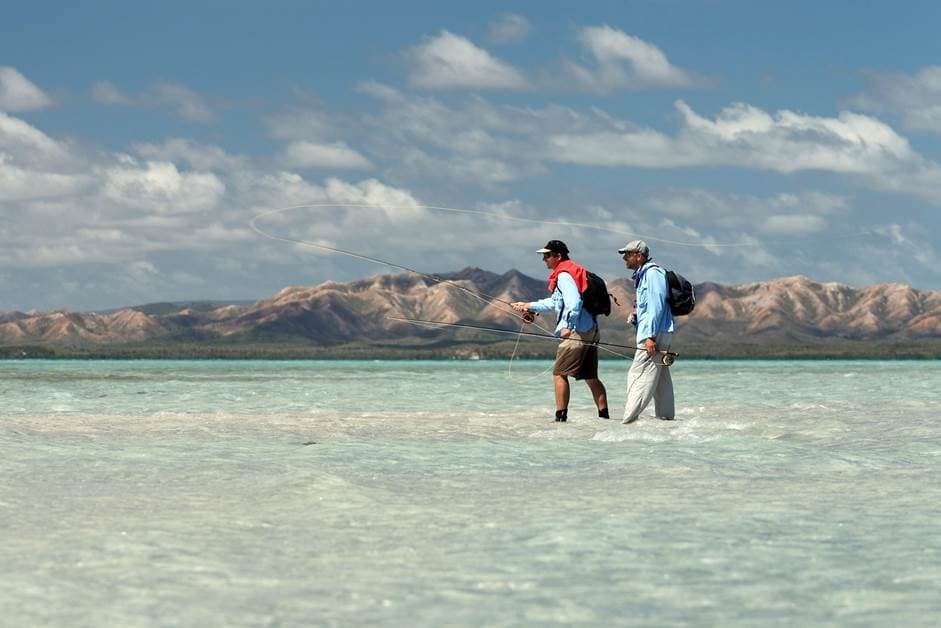 There are other places in New Caledonia with bonefish as well, not the numbers but the sizes seem to be consistent everywhere. The island of Ouvea has bonefish flats in the middle and at the northern end – it's a very interesting place to visit but little English is spoken there. The Isle of Pines also has some very big bonefish in places and is well suited to a bonefishing holiday that involves non-fishing partners.
I fish #9 and #10 weight rods in New Caledonia. The SALT's are perfect but I do like the #10 ONE for its lighter touch. Because the water is often a little deeper you will need either an intermediate tipped line (RIO Saltwater F/I) or long leaders and heavier flies and on windy days a #10 makes this just a bit more manageable. You won't feel over gunned using a #10 on these bones.