September 2019
Derek Humphrey 9.09.2019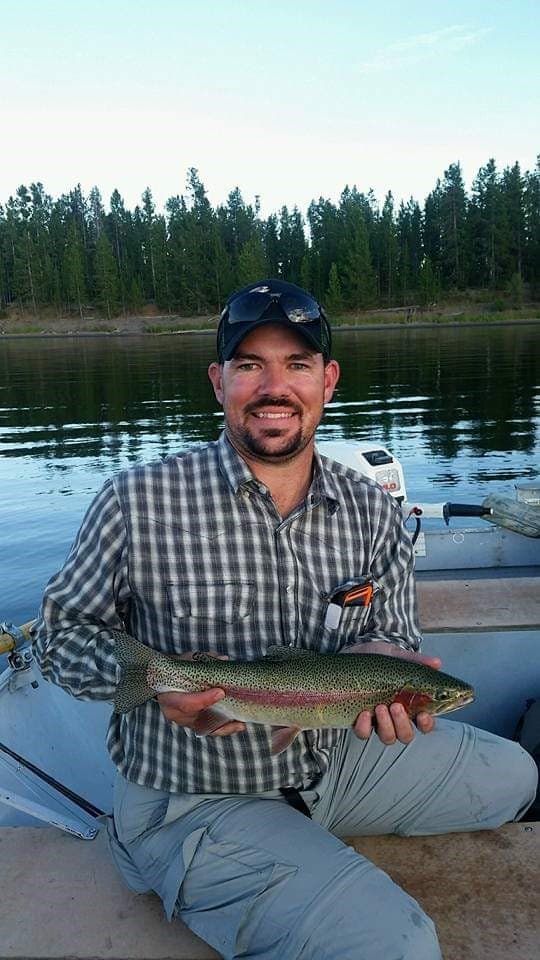 My name is Derek Humphrey. I was born and raised in Billings, Montana and started fishing when I was 2 years old & started fly fishing when I was 8 years old. I love to fish anywhere for anything that swims, but my favorite places are the lakes and rivers in the mountains of Montana with the Boulder River south of Big Timber, Montana being my favorite. It is my favorite due to me spending some very nice quality time with family while attending various camps at a church camp along the river, the quality Yellowstone Cutthroat Trout, Rainbow Trout and some Brook Trout mixed in as well as the good chance of seeing Moose and other wildlife while fishing is a big plus as well.
MOST MEMORABLE FISHING EXPERIENCE:
My most memorable fishing experience is hard to narrow down, but I have it down to 2. The first one is the first time my wife Stephanie Humphrey and I went to Hebgen lake outside of West Yellowstone to chase the famous hatches of Callibeatis and Tricos and the "gulpers" that chase the hatches. After a very frustrating morning of very little action and just enough wind to keep the bugs and fish down we finally found an area where a big pod of fish were working with a couple hours of light left in the day. We both managed a nice rainbow in the 20-21 inch range and missed 1 or 2 others. The other memory is when I was fishing the Boulder with my dad Steve Humphrey while attending a fly fishing camp at Clydhurst Christian ranch that was being lead by Gary Borger. We were fishing a spot of river behind a couple beaver ponds. We came up to a spot where a nice riffle dropped into a very nice hole and the first thing I said to him was if there is a fish big enough to win the big fish award for the camp he would be in this hole. In no more than 5 casts I hooked and landed a 15 3/8 inch rainbow that won the award by a 1/4 of an inch. That was the first and probably only time I have actually called my shot in fly fishing.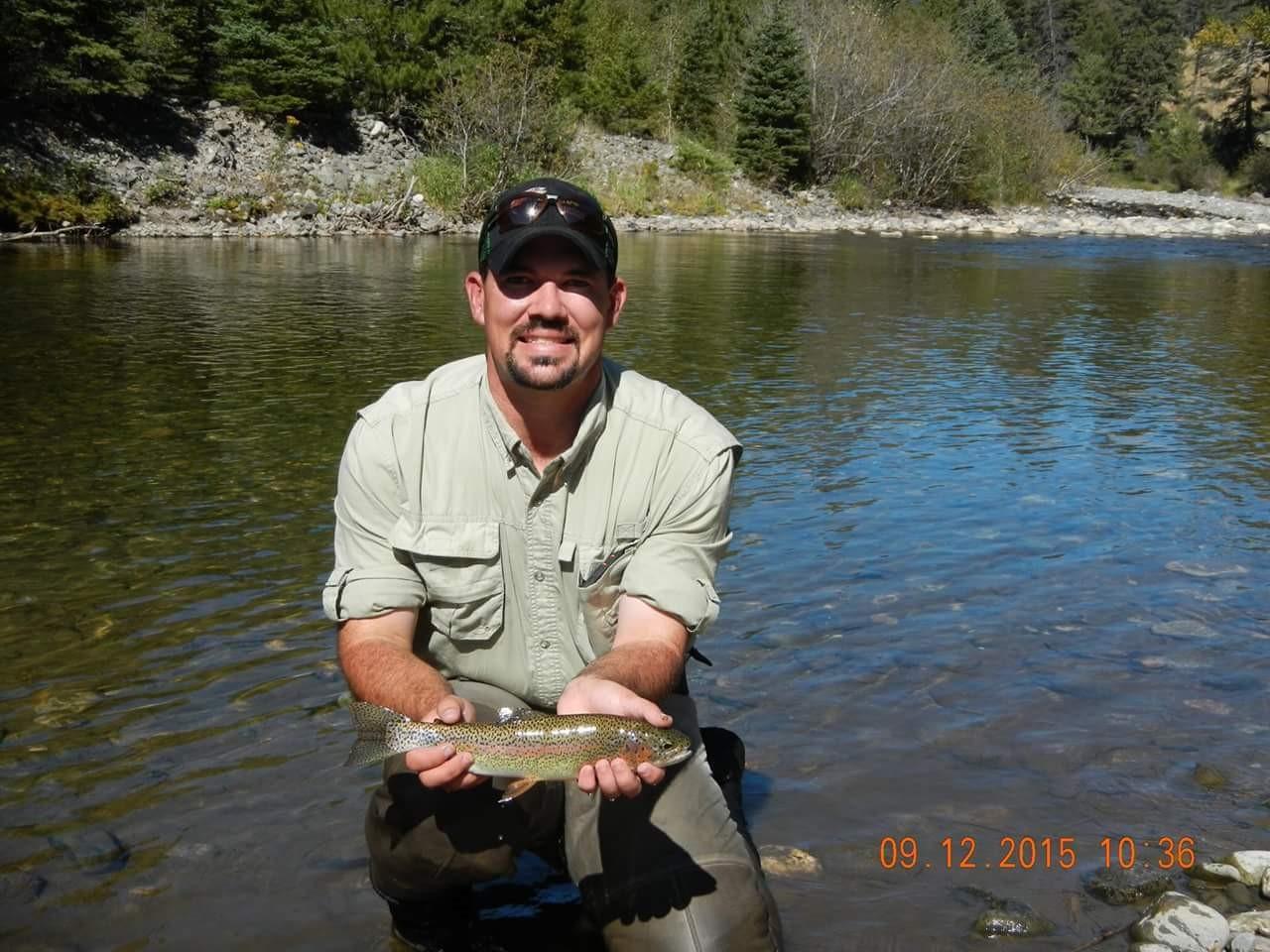 WHICH RIO LINE DO YOU FISH?
I fish with a variety of RIO fly lines depending on the situation I'm in but more often than not I use the RIO Gold in a 5wt. It offers me the versatility I need most of the time, so I don't have to worry if I have the right line for the job at hand. Anything from smaller dries to heavy nymph and indicator rigs to streamers.
WHAT IS YOUR FAVORITE TECHNIQUE?
I fish nymphs 90 percent of the time and my favorite technique now is the various euro and tightline nymphing techniques. After learning the basics of these techniques my catch rates on the streams and smaller rivers I fish most often have increased greatly. This last year at the fly camp on the Boulder I attend every fall I was able to land 90 fish on the Boulder over a 3 day weekend.
ANY TIPS FOR FELLOW ANGLERS?
The tip I want to give everyone is a two part tip, when fishing always have as little line out of the rod tip as possible. Getting as close as you can to your target will allow for more accurate casts and better drifts which will allow for more strikes. Most trout in rivers are caught within 20 feet of you anyway so there is no reason to cast long distances if you don't have to cause your accuracy, presentation, strike detection, and landing fish will suffer with the more line you have out which leads to the second part. When fighting a fish try to stay as close to the fish as you can to keep it on a short line. Don't be afraid to run up and down or cross back and forth across the river if need be because the closer you stay to the fish the more pressure you can put on the fish and the better chance you have of landing bigger and possibly the fish of a lifetime.