September FAN OF THE MONTH
Jacob Benton 9.17.2018
Capt Jacob Benton - I guide and fish most often on my home waters of Jacksonville, Amelia Island, and St. Augustine. But whenever I can, I travel with a fly rod tube in hand or even better, a skiff in tow. My favorite places to fish (other than home) include the Louisiana marsh, the grass flats of Florida Bay, and the alpine lakes of Colorado.
WHAT IS YOUR MOST MEMORABLE FISHING EXPERIENCE?
There are so many... but one that stands out occurred several years ago when my wife (who is not very experienced with handling a skiff) was able to pole me to a large tarpon laid up in a few feet of water near Islamorada, FL. My cast aligned, and the fish ate without hesitation. An hour or so later, after much chaos, the two of us landed it successfully. It was the first unguided large tarpon that I landed, and it remains one of my most memorable...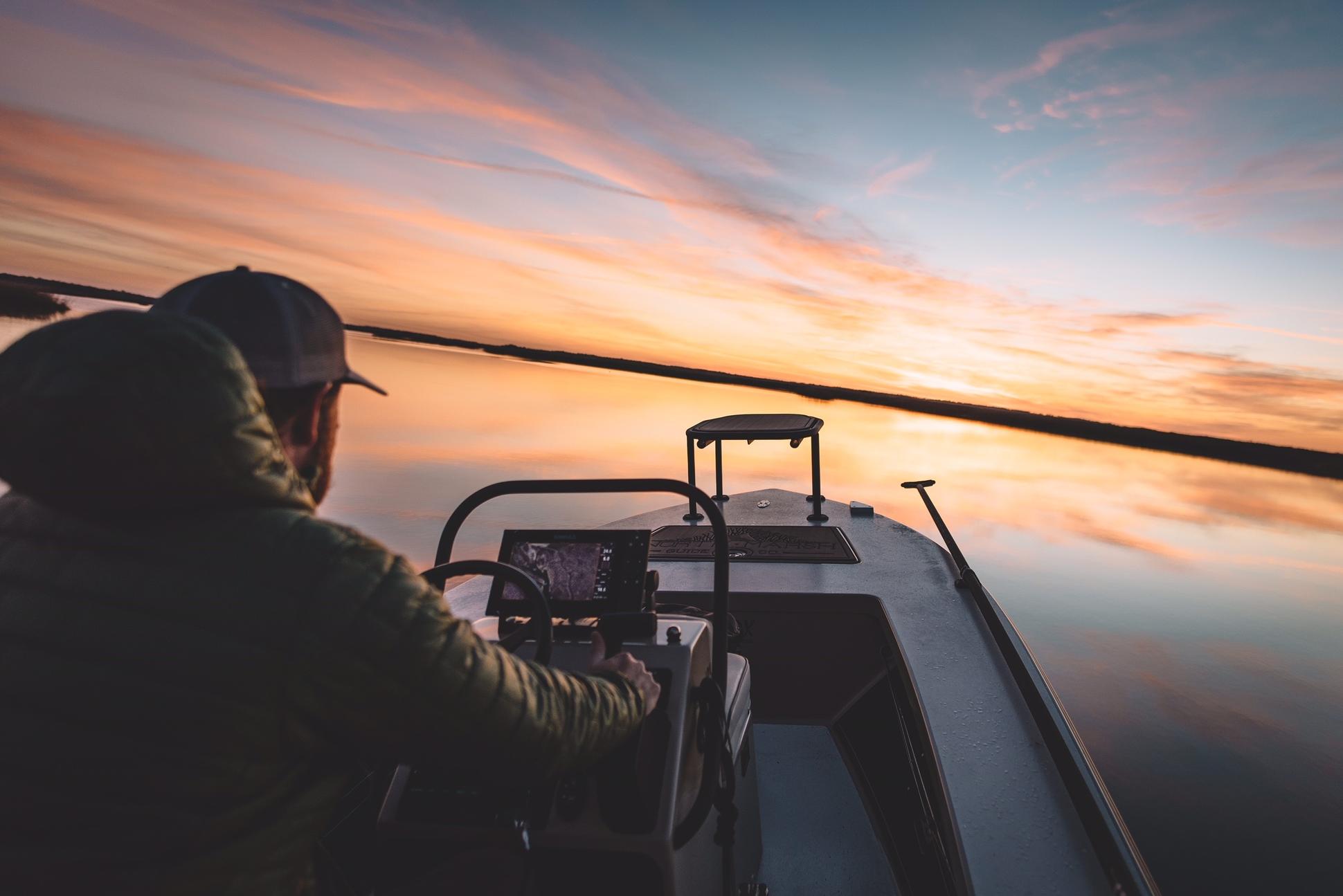 WHICH RIO FLY LINE DO YOU FISH?
The best thing about Rio is that they make an awesome line for every situation... so I have many rigs!
1. Rio Summer Redfish 8wt - perfect general purpose line for NE Florida redfish and trout. The taper is great for those delicate, close-in presentations and will also load well for extended casts to spooky, shallow water fish
2. Rio Flats Pro 7wt - my go-to bonefish setup! Awesome at cutting through the wind for those longer presentations. Pairs perfectly with a Sage Method.
3. Rio Winter Redfish 9wt - Two words: Louisiana redfish. Wouldn't think of throwing any other line for this very specialized fishery... it flips large flies with ease and stays supple in the coldest weather (even in snow flurries - found that out the hard way last year)
4. Rio Creek 3wt - just had a chance to break this line in on a Sage Dart 3wt in the tight creeks of Rocky Mountain National Park in Colorado. What an awesome setup! It loads super fast to flip short casts easily under low hanging branches, but can still reach out to cross a wider river bend when needed
SUMMER RED
From the marshes to a flood tide.
WHAT IS YOUR FAVORITE FISHING TECHNIQUE?
Without a doubt, my favorite style of fishing is to pole my skiff through our local creeks and flats to target skinny water redfish. There is nothing better than watching redfish aggressively tail, back, or crush shrimp and baitfish. More specifically, I enjoy targeting these fish with topwater "gurgler" flies. The feeds can be downright explosive.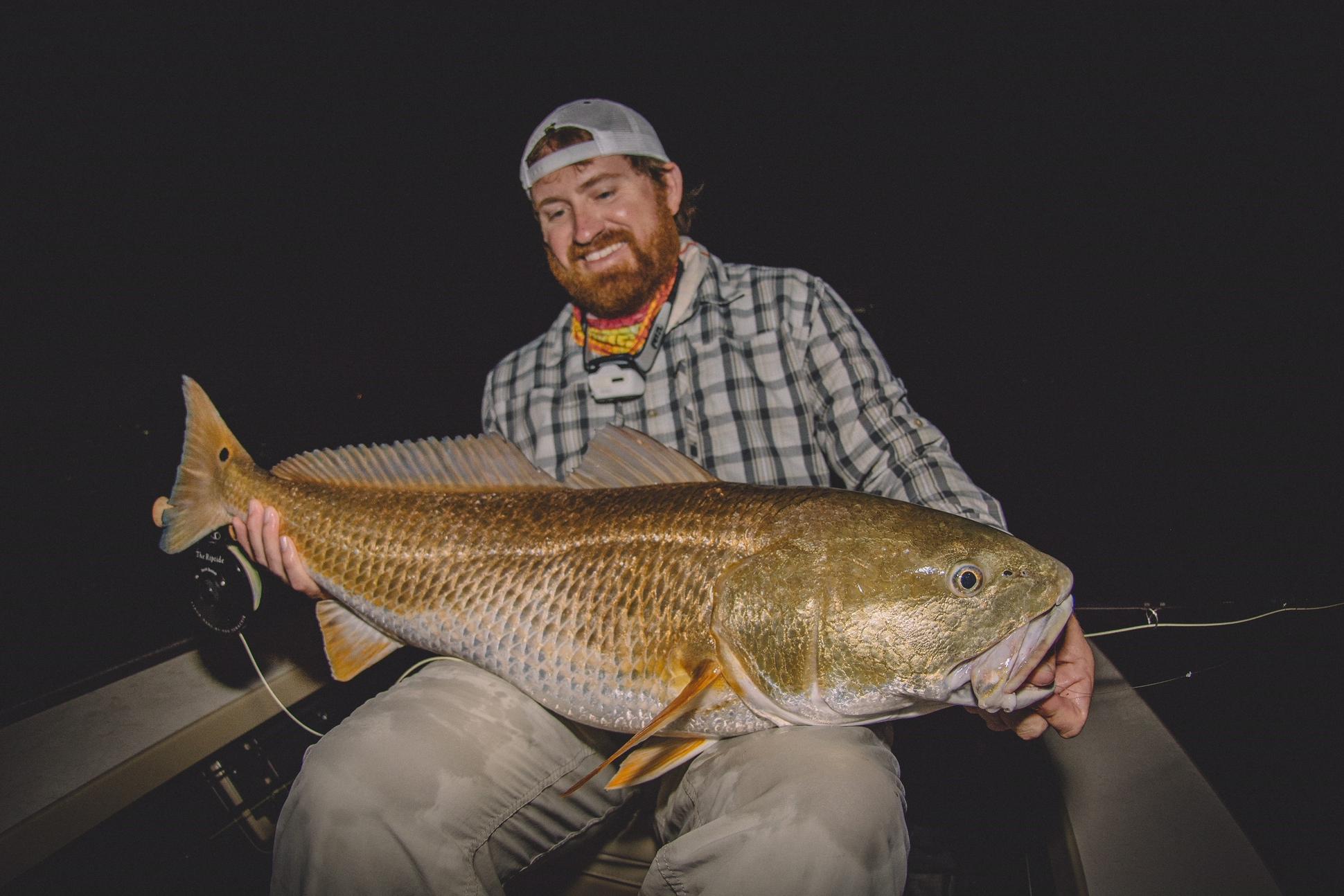 ANY TIPS FOR FELLOW ANGLERS?
One thing I have learned over the years, as an angler and guide, is how critical the angle of presentation is. Saltwater fly fishing is a game of geometry, and nothing will spook a predatory fish faster than a fly moving at the wrong angle. I'm constantly looking at how current or other factors will affect the fly, and changing my skiff angle or "mending" the fly line to make sure the fly is presented at a natural angle similar to the direction of any prey that may be ambushed. Down-current, 45 degree presentations are hard to beat for most species and situations.