Sabotage – A Guides Perspective to Fishing Trips
Ryan Johnston 5.31.2018
When we go fishing how come we sabotage our trips? As anglers we spend all of this time preparing for the trip, mentally dreaming about every stage of the adventure, buying all the latest gear, drooling over hours of YouTube videos, and doing so much research that we fall asleep staring at Blog reports on our computers. Each time a trip is planned there is a tiny kid in each of us that feels like we are about to go to Disneyland for the first time. We might as well have a fishing advent calendar hanging on the wall for a month before the trip with a small stuffed trout that we move every morning counting down the days to our next big trip. Rather than running to mom tugging on her pants leg to tell her only 23 more days to Fishmas we send goofy texts to our other crazy fishing buddies saying only 552 more hours till we get to leave. Then your friend responds with "I'm so excited that I tied up 15 dozen flies last night, half of them look like crap but I'm sure some kind of fish will eat them. #turdfly #551morehours"
There is nothing better than getting ready and dreaming about your next adventure. Whether it's a day trip to the favorite local spot or your dream fishing vacation we all get amped up to hit the water with our buddies. For me the excitement and expectation of the trip is half of the fun. What makes me scratch my head though is why we booby trap our trip once we actually get there? How come we spend all of this energy and excitement to not give our best efforts on the water? It's hard to stay that amped up for a long period of time as it takes physical responsibility and mental capacity to stay on top of our game. After years of traveling with friends and guiding clients who themselves are on Fishmas I have learned a few tricks to make your fishing trip more successful.
What is the first thing that most of us do with our friends when we finally arrive at our fishing destination? We open a bottle of something or head to the bar. Whether it is your favorite brew, cocktail, rounds of shots, or riding the mechanical bull we all tend to let loose on the first night of the trip. We are excited. We are on a fishing trip with our best buddies. It totally makes sense why most of us tend to get liquored up on the first night. I have to admit right now in this moment there is nowhere else I would rather be than sitting around a table with my best buds getting drunk, talking fishing, and dreaming about the next day on the water. Just the thought of it is like a shot of whiskey that warms my belly. For most of us after a couple too many drinks the voice of responsibility starts to settle in. We look at our watches and say crap "I have to be up in 5 hours to get on the water. Well boys it is time for me to hit the sack."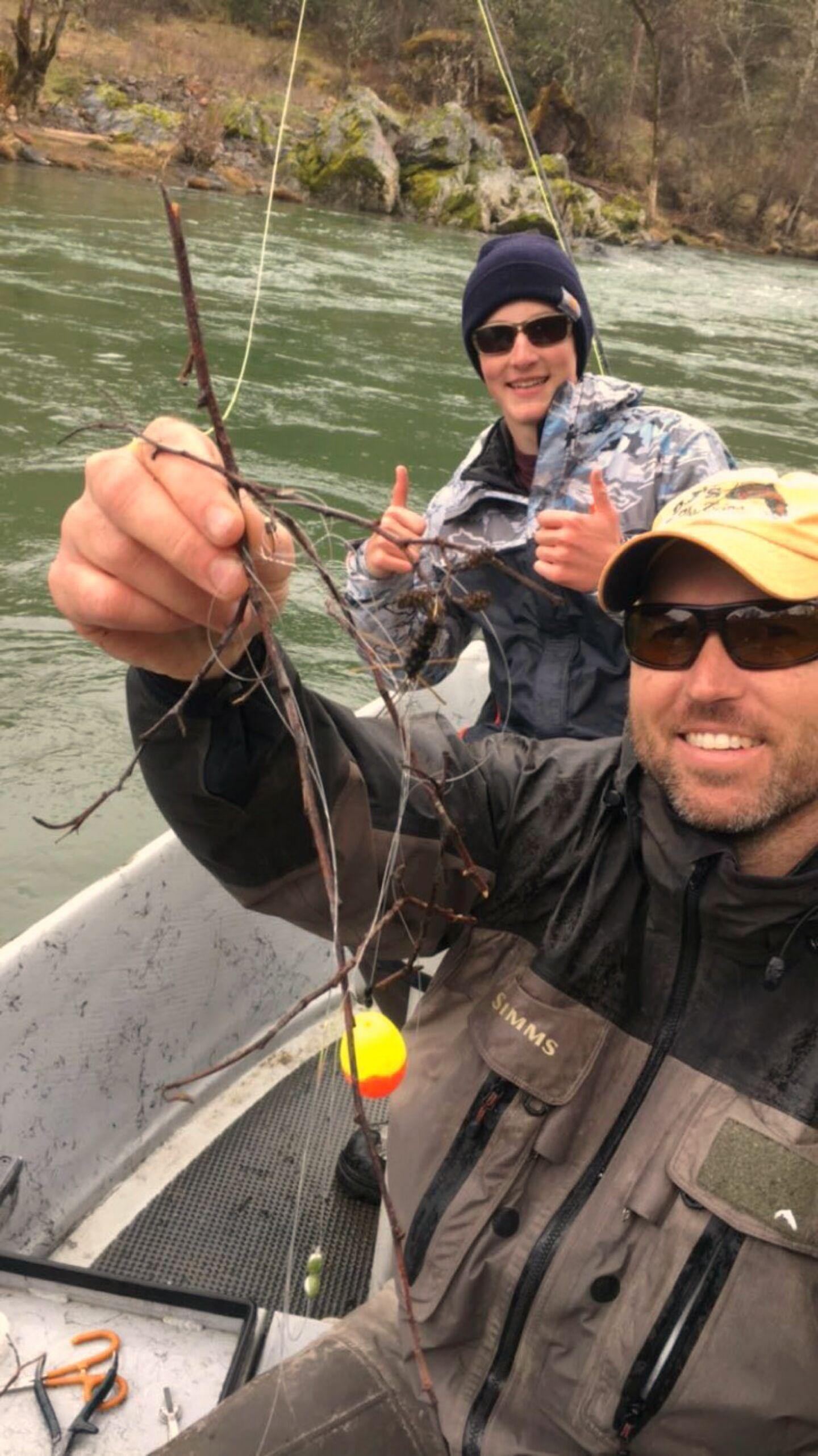 As we head to bead we know that we had a ton of fun and it will be a night that we will remember for a long time but what we don't think about is how this is going to affect our fishing skills the next morning. I often wonder why we go "Big" on the first night when there is lots of fishing still to be done? Why don't we save all of those drinks for the last night to celebrate another great trip with our friends. We should save the big "Hoorah" for the last night when our fishing skills will not be needed the next morning. Somehow though that bottle tempts you like a beautiful woman sitting at the end of the bar. When you ponder this thought deeper maybe this is why we are all conservationists at heart. Somewhere down deep we know that we need to give the fish a fighting chance with how terrible our fishing skills are going to be the next morning so we buy another round the night before. Who cares how many missed opportunities we are going to have we weren't going to keep them anyway. #ijustbrokeoffanotherfish #anotherblownshot #imabetterfishermanthanthis #whendidIforgethowtocast #isuckatflyfishing #hungover.
The next morning the alarm clock goes off early and we struggle to lift our head from the pillow. This is Fishmas morning but we feel like mom and dad who have been up all night trying to get the morning perfect for the kids while setting out milk and flies for the magical fish to bring us presents of rising trout, rolling tarpon, schools of bonefish, and blitzing stripers. Yet, this morning the kids are limping out of their rooms with headaches and stomachs that are gurgling with acid. No, that is not a gurgler fly that is making that sound deep inside of you. Somehow we all manage to get to that first cup of coffee and get our butts to the water. Now that we are finally to the water all we can think about is going back to bed. Wait, what? I have been dreaming about this day for weeks, months, years, and now all I want to do is go back to bed? What is happening here? What happened to all of that energy and excitement? Oh yeah, you lost it at the bottom of that bottle last night.
After years of guiding and doing trips myself if you want the best from your trip then wait to have the big drinking night until the last evening. That way the first morning when you wake up you are one hundred percent on your game. When you get that one grab from a big chrome steelhead you will be less likely to miss it, when you have to make a sixty foot cast into the wind toward a huge tarpon you might actually get it done, or when that pod of trout is sipping tricos early in the morning you might actually not put the whole pod of fish down due to your hungover casting skills. Being semi responsible on the first night will greatly enhance your fishing trip. Then by the second night everyone will be so tired from fishing the chances of drinking too much will be greatly reduced.
Now with that said you definitely have to make sure you have some fun. Trips are not all about the fishing and the hanging out with friends is just as much a part of the story as the tales of the fish caught and missed. Learning how to manage the drinking on the first night will help you to be a better fisherman throughout the trip. So remember what your limits are and stick to them. Remember that if you want our own YouTube moment that you will have to be somewhat coherent to make all the fishing processes happen. Seeing the fish, casting to the fish, setting the hook, and playing the fish all have to happen for you to be completely successful.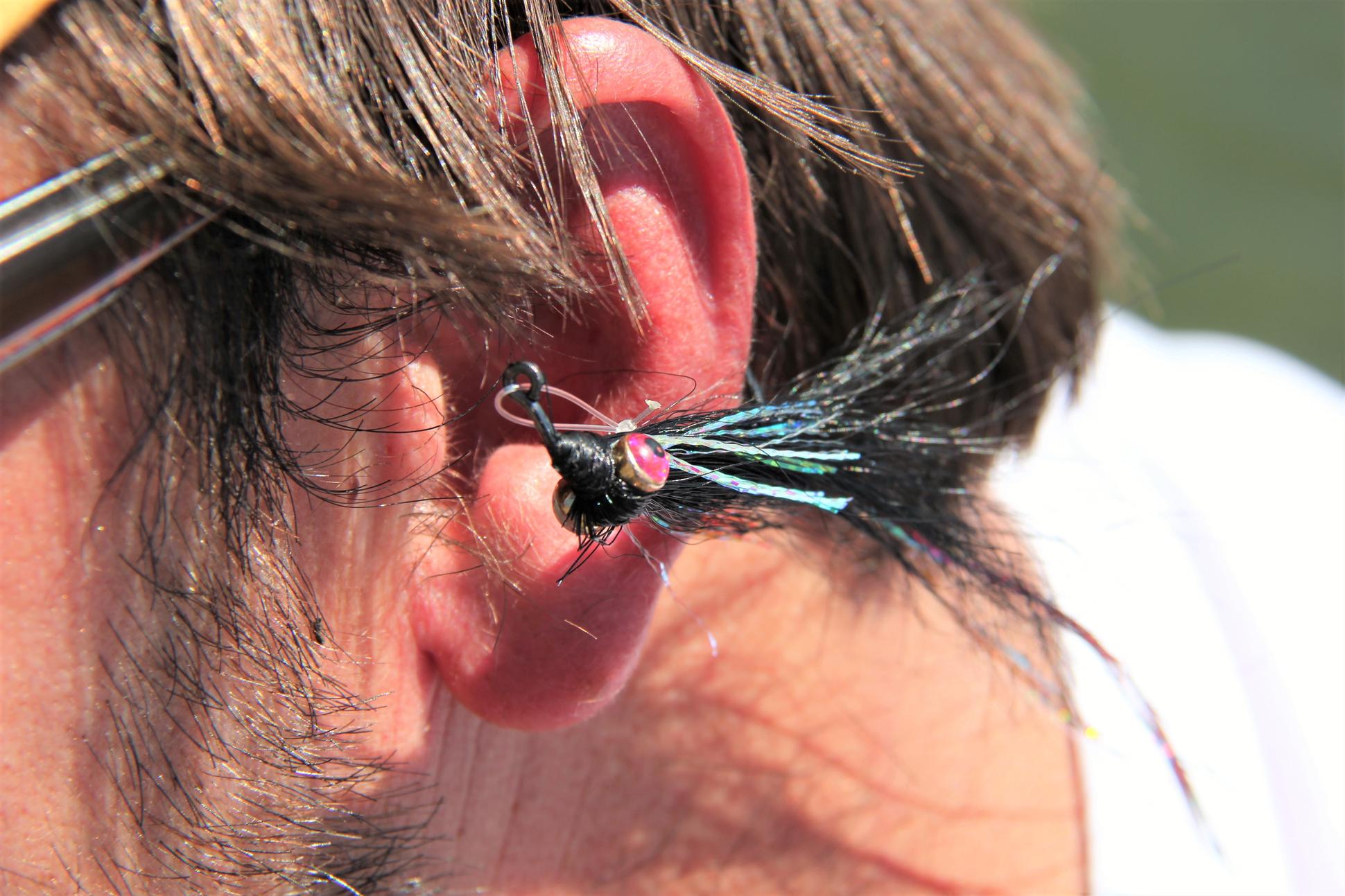 Now lets remember to have a completely successful YouTube or GoPro moment that means you actually are going to have to cast your fly rod. Generally speaking most anglers think that they are better casters than they actually are. Somehow we spend all of this time mentally preparing for the trip yet most anglers actually miss the most important part of the planning process. We never actually practice our casting. We get to our fishing destination and get out on the water and if you are like most anglers you haven't casted since your last trip. Well that is all fine and dandy if your last trip was six to eight weeks ago. However if your last trip was 6 to 8 months ago you are probably going to be rusty and that is putting it nicely. To be blunt your cast sucks and oh yeah I forgot you are hungover as well. Great I guess that means you might actually catch a fish by ummmmm, tomorrow?
If you are going to do one thing before your trip it needs to be this, practice casting. Then if you are going to do a second thing before your trip it needs to be this, practice casting. Then if you are going to do a third thing before your trip it needs to be this, purchase a lesson from a casting instructor. I can't stress enough how important your fly casting skills are. Your cast is the start of the whole process and if you are not proficient at it then you need to invest the time to make yourself a more qualified angler. If you become a really good caster this might even help you overcome the hangover skill level that many bring on the first day out. A truly great angler can overcome the hangover with great basic raw skills. Now that doesn't mean they are going to enjoy the process but at least the fish will also be physically hurting.
The last big thing that we need to remember when we go on these trips is that we have to come with real expectations. We spent all of that time fantasizing about the trip yet when we actually get there we are confronted with the reality that it is still "fishing". Somewhere in our head we think that our next trip is going to be epic and the fishing conditions are going to be perfect. Most anglers usually don't have real expectations of what is going to happen on the water. The reality is most of the time the fishing is average and the weather normal. For a lot of anglers "average" fishing is great but for competitive anglers we want the best all of the time. Somehow in the midst of the fantasizing we have to figure out how to let go of those idealist thoughts and try to get into the thankful fishing mind frame.
The thankful mind frame is being happy that we are on this amazing trip with our friends. Remembering that we can be thankful that we have the resources and physical abilities to make a trip like this. Thankful thoughts of we live in a country and world so full or resources that we will never be able to experience all of the secret jewels hidden below the water's surface. Being thankful while fishing enables an angler to be able to take in the whole picture of what is happening around them. The fish, the scenery, the sounds, the smiles of friends, and the feeling of a bent rod all fold into the sensory mix of being on the trip. If you can get into this kind of mind frame then everything will slow down and you will be able to fully enjoy this trip that you spent so many hours dreaming about.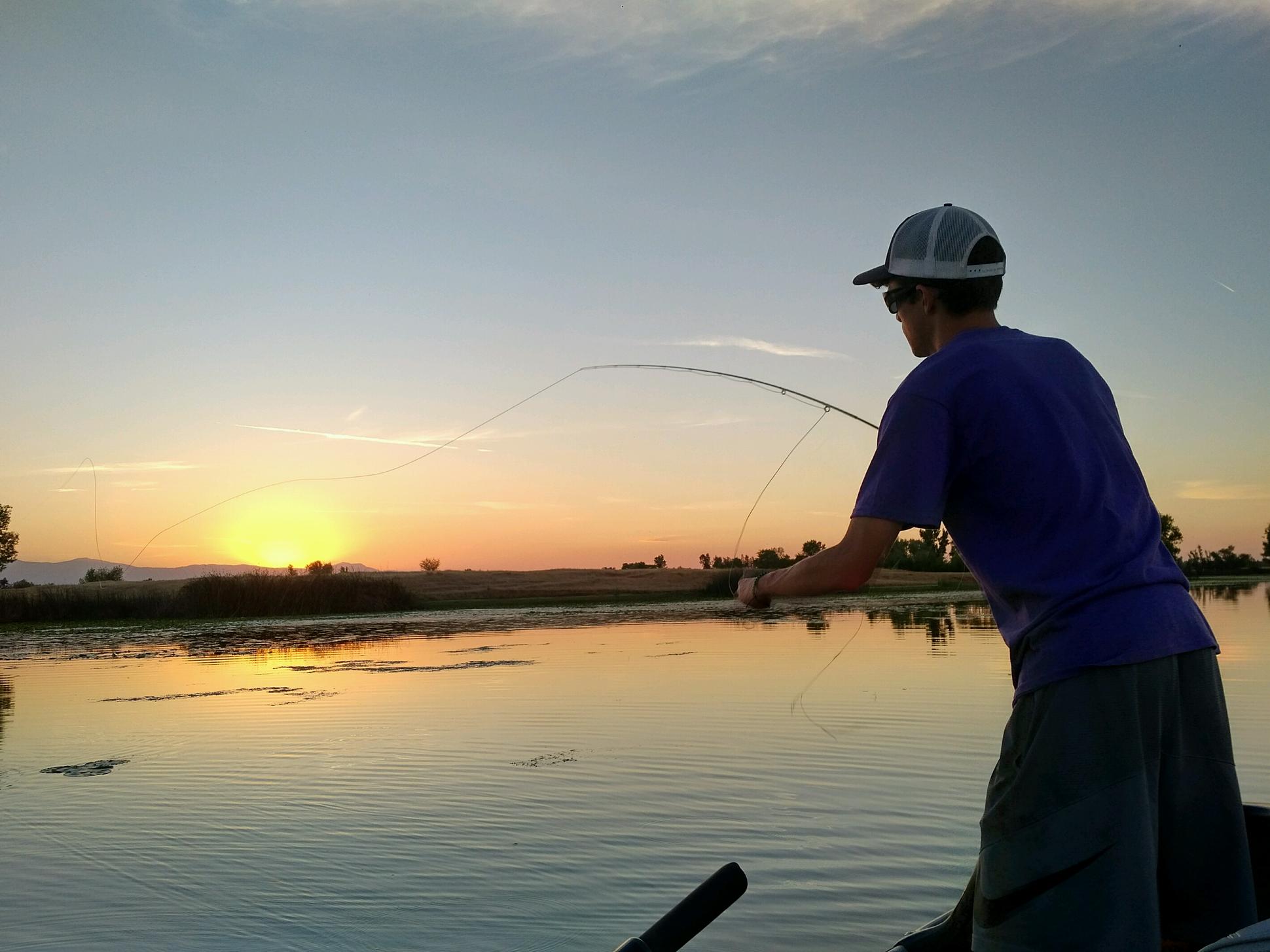 If you can get to this thankful place it will not only make your fishing experience more enjoyable but it will also allow you to reflect more at a later time. Six months after your trip, assuming you didn't drink yourself into smithereens, you will be able to sit back and sip that cocktail with fond memories of the entire trip experience. The reason we all do these adventures is so that we can experience the excitement beforehand, to the actual experience of the trip, and lastly to the everlasting memories that were created with our friends. There is nothing better than a great trip. Next time make sure you have a little responsibility, practice your casting, and make sure you come with the right expectations. Then somewhere in the midst of all of that find your inner child and remember Fishmas morning is almost here.