RIO's Tung Tied Baetis
RIO Fly Designer Patrick Kilby 2.23.2021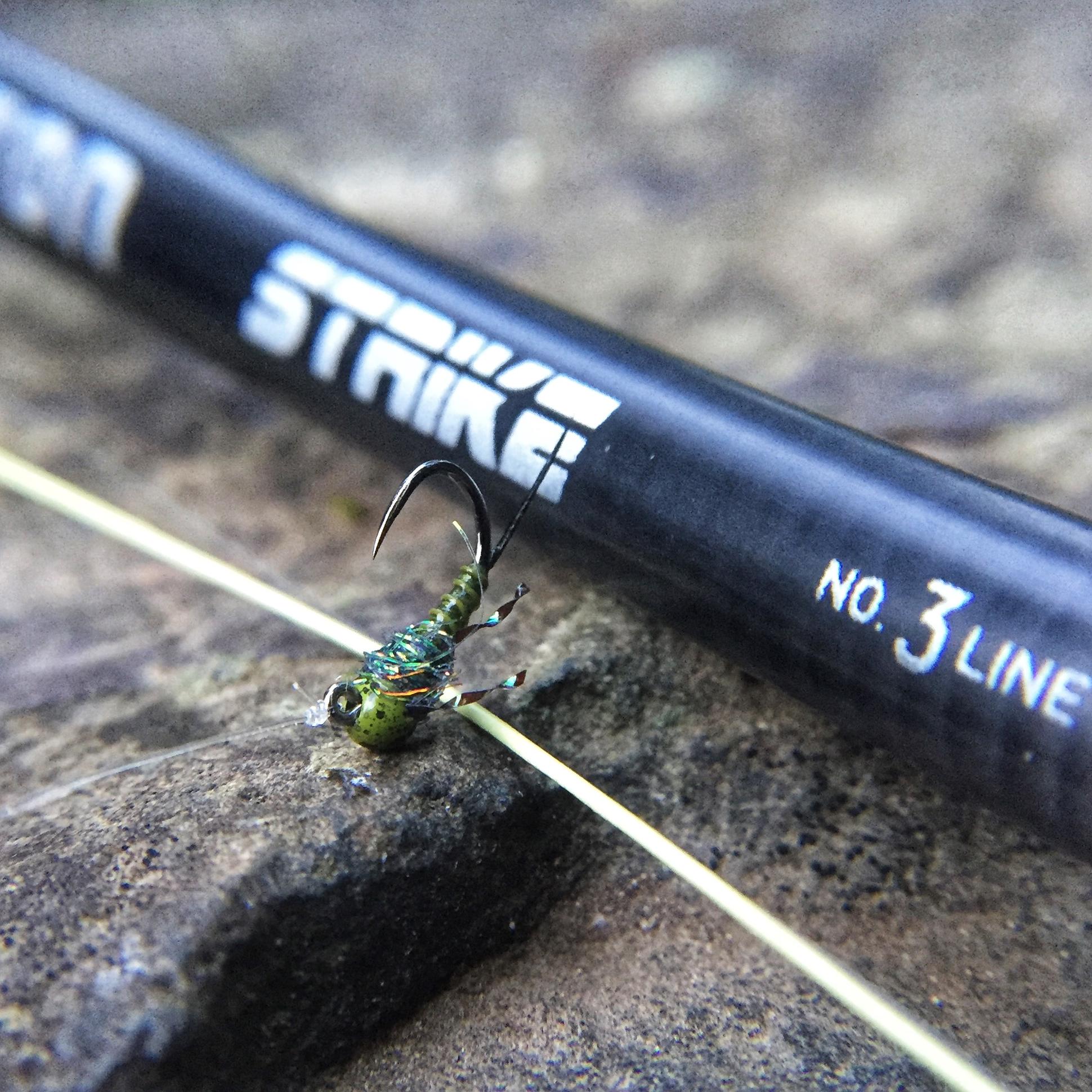 One of my favorite things to do when I fly fish for trout is screen the riffles to see what sort of aquatic insects are the most prevalent. I made my own screen out of dowels, duct tape, staples and window screen material. Screening has proven to be a great way to learn what the fish may be feeding on. But as a fly tyer, I also get to spend time looking at the real thing.
In many of the rivers I fish, and no matter the time of year, I have noticed that Baetis are almost always present. In the nymph form, sizes 16 to 20 covers the bulk of the size range, but once the adult hatches out, it is smaller than the nymph, so, a size 20 adult emerges from a size 18 nymph. I reach for a size 18 most often with Baetis nymphs.
Baetis nymphs are usually a dark olive color and can appear nearly black when wet. I have fished black Baetis patterns, but done poorly, so dark olive is my go-to. Their abdomens have clearly visible segments that are often lighter in color than their body is.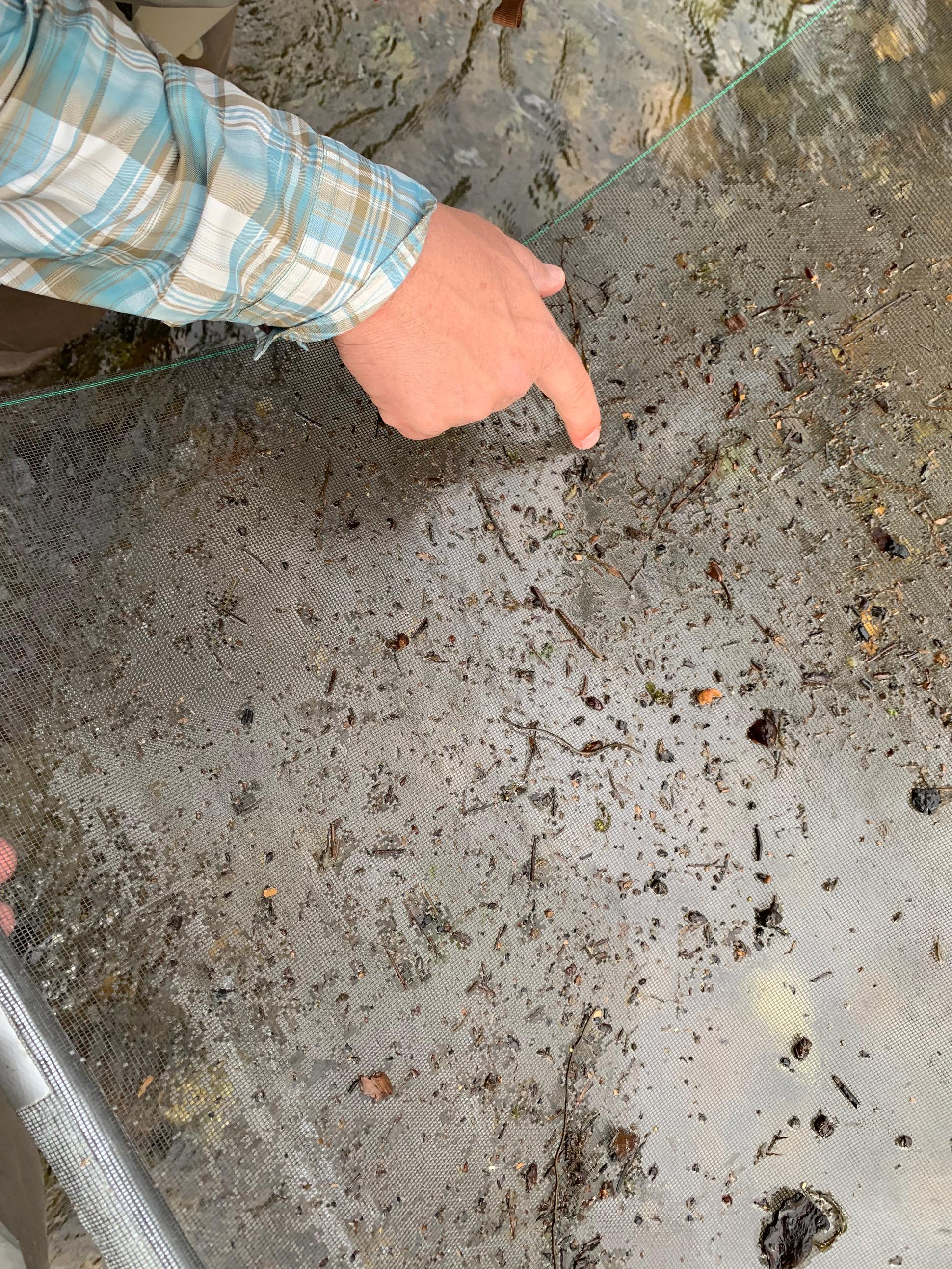 I remember a fly-tying mentor telling me years ago that the thickness of the hook shank is the proper size for their bodies, so any thread you add to it makes it too thick. This may have been slightly exaggerated, but not much. The main point is to keep the body as slender as possible. I originally was going to call this fly the Skinny Baetis but later opted for the name RIO's Tung Tied Baetis to highlight the tungsten bead.
Talking of tungsten beads, I used a mottled bead for this fly, and it is so rad. Mottled beads are such a departure from the classic gold and silver options and add another element of realism. I designed this nymph with no wing pads as I felt it didn't need one, and think you get a quicker sink rate without it.
If you fish this on, or near, the bottom (which I recommend) the jig hook will keep it riding hook point up which greatly reduces the chances of it snagging on the bottom. I've also fished this as a dropper behind a dry fly and under an indicator to great effect.
I recently got a note from Tom Page, the owner of Reel Anglers Fly Shop in Grass Valley, California :
"Here in Northern California on my local water the Lower Yuba River we are in Skwala season and I have been dropping RIO's Tung Tied Baetis off a Skwala dry. This fly has been getting eaten quite a bit. The first day I tried it my client caught 9 fish on the nymph - turning a tough start of the day into a great day. Keep up the good work on all the great flies you guys are doing."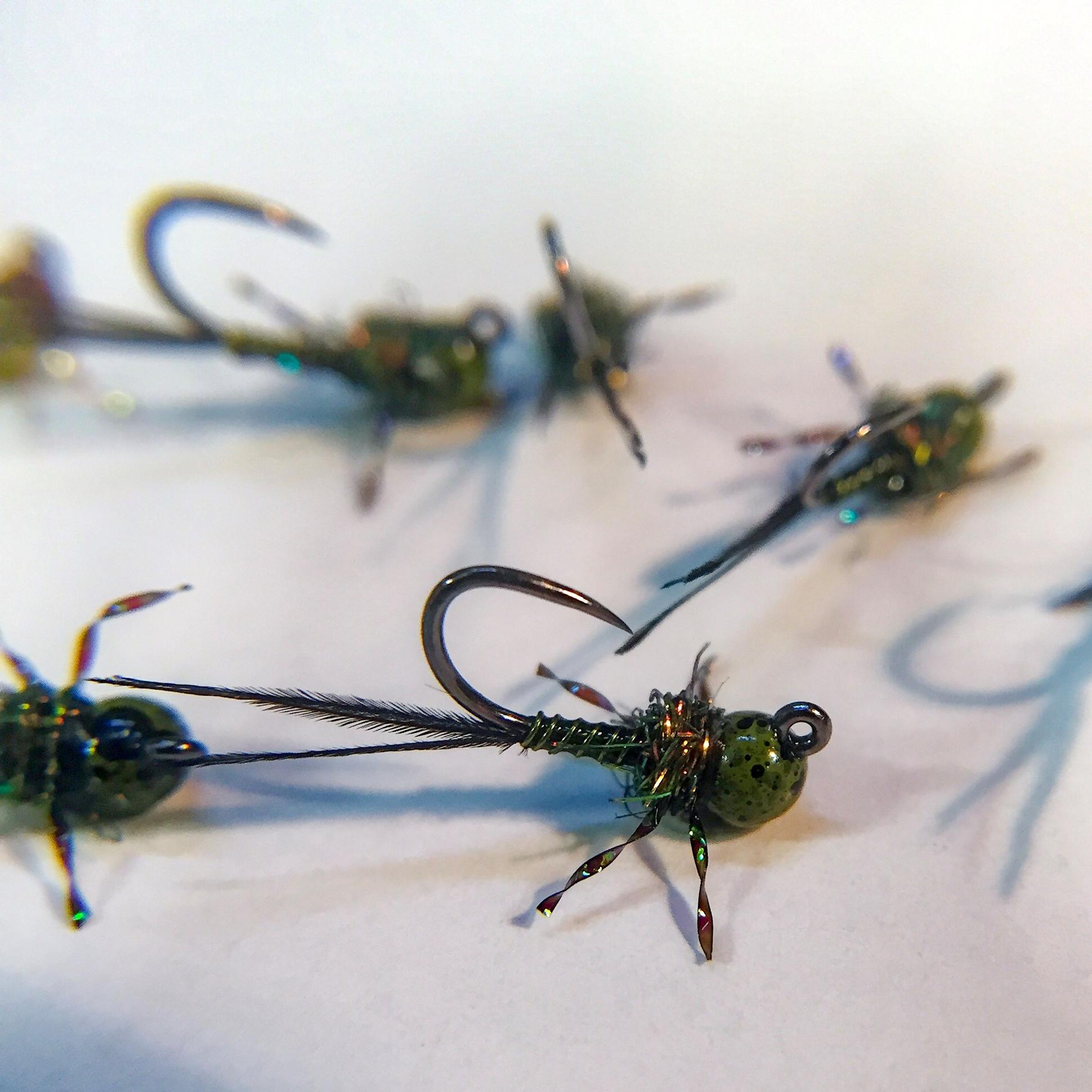 I know I've said this before but there is something very uplifting for a fly tyer to hear of the success of someone catching fish on one of their designs.
Along with the Baetis, RIO offers this pattern in a PMD, Black/Silver, and Red colorways, and while typically, Fall, Winter and Spring are the best times for Baetis, PMDs love the summer heat.
But don't take my word for it, as I'd encourage you to make (or buy) a bug screen of your own and go see what you can learn from it.