RIO's Precious Metal
RIO Fly Designer Patrick Kilby 9.23.2020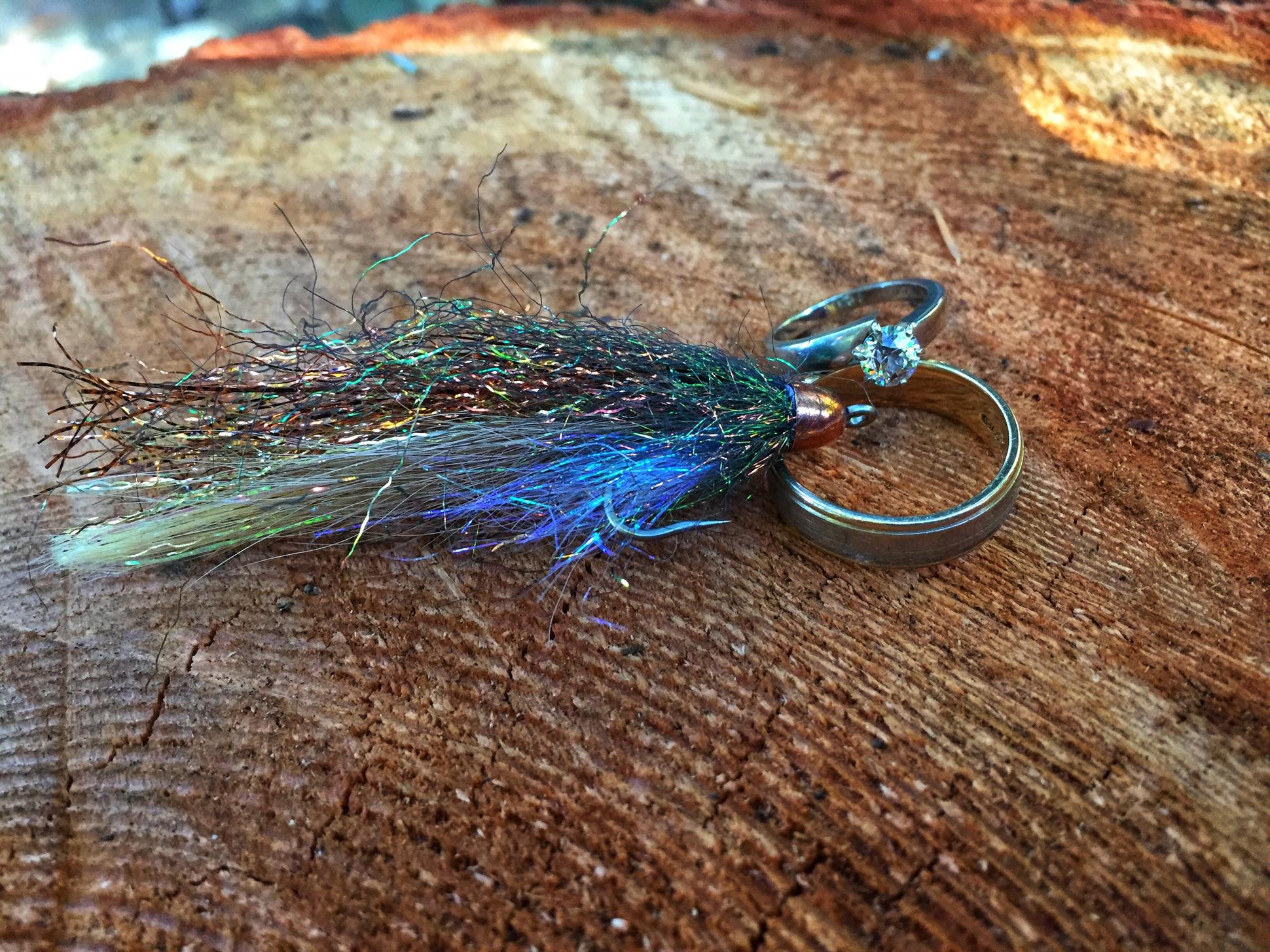 Day Trading precious metals like gold and silver is a fast-paced endeavor but the efforts can be worth it if you're willing to put in the work. People have been using gold and silver since the beginning of time and we're still attracted to these items. There's something about the sparkle, luster, and weight that draws us in and those are the same attributes that led us to name this fly RIO's Precious Metal. The color schemes in the flash, the cone, the stainless hook, they all work together to attract our reward. Can see yourself as the "day trader" floating along, firing quick shots in behind riprap along the bank hoping to cash in on a swimming bar of gold, like this prime specimen taken on the Bow River near Calgary.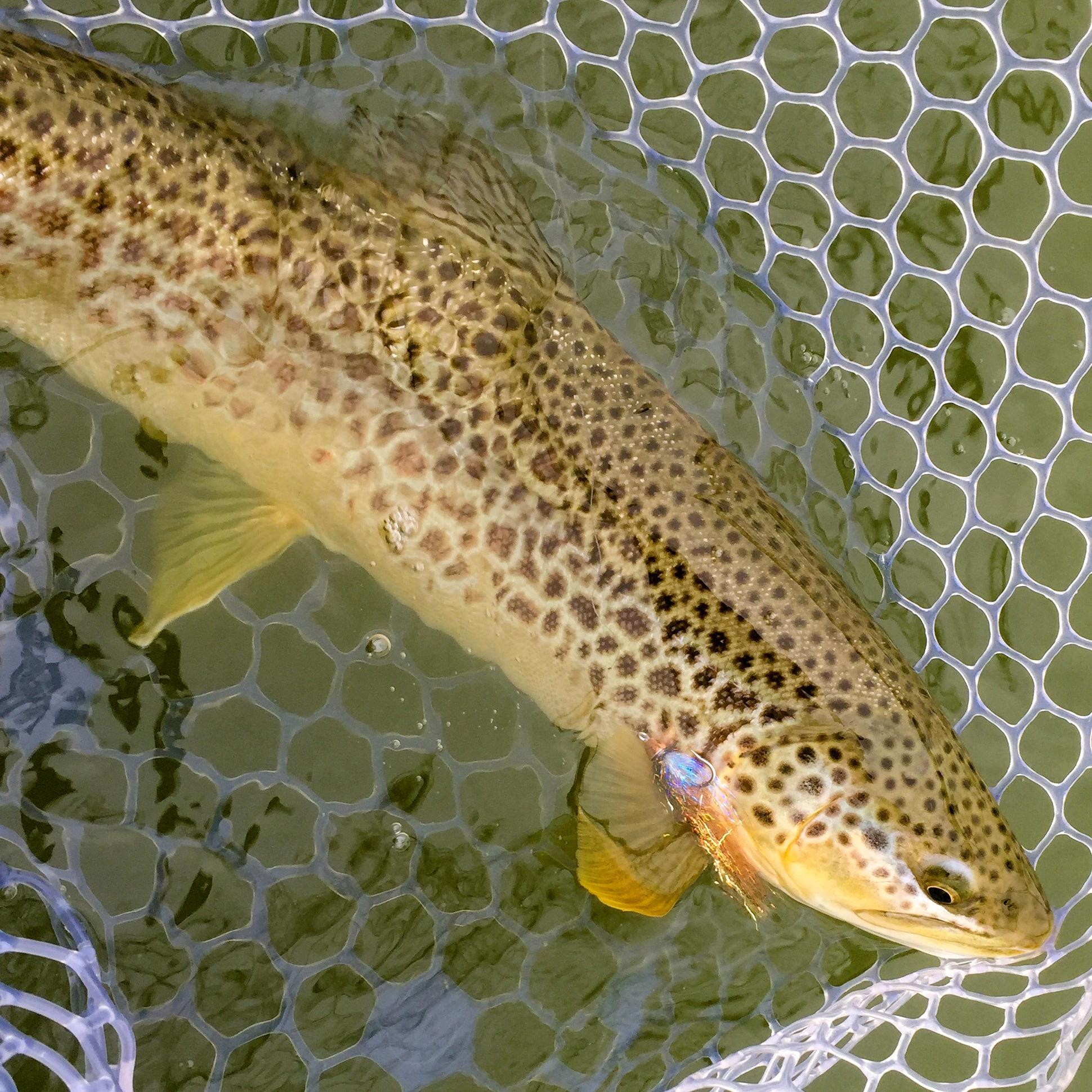 This fly was originated by Captain Justin Waters in 2013 where he was (and still is) guiding the salty Hood Canal, near Seattle, Washington. He needed a fly that he could tie quickly and get the job done. He wanted enough weight to get the fly into the zone and yet be just easy enough to cast for his clients. Justin uses it to catch Sea-Run Cutthroat, Silver Salmon and the occasional King, which is why it's tied on the stainless hook. At just under 3" long, the fly was the perfect length to represent the shimmering bait around the Canal.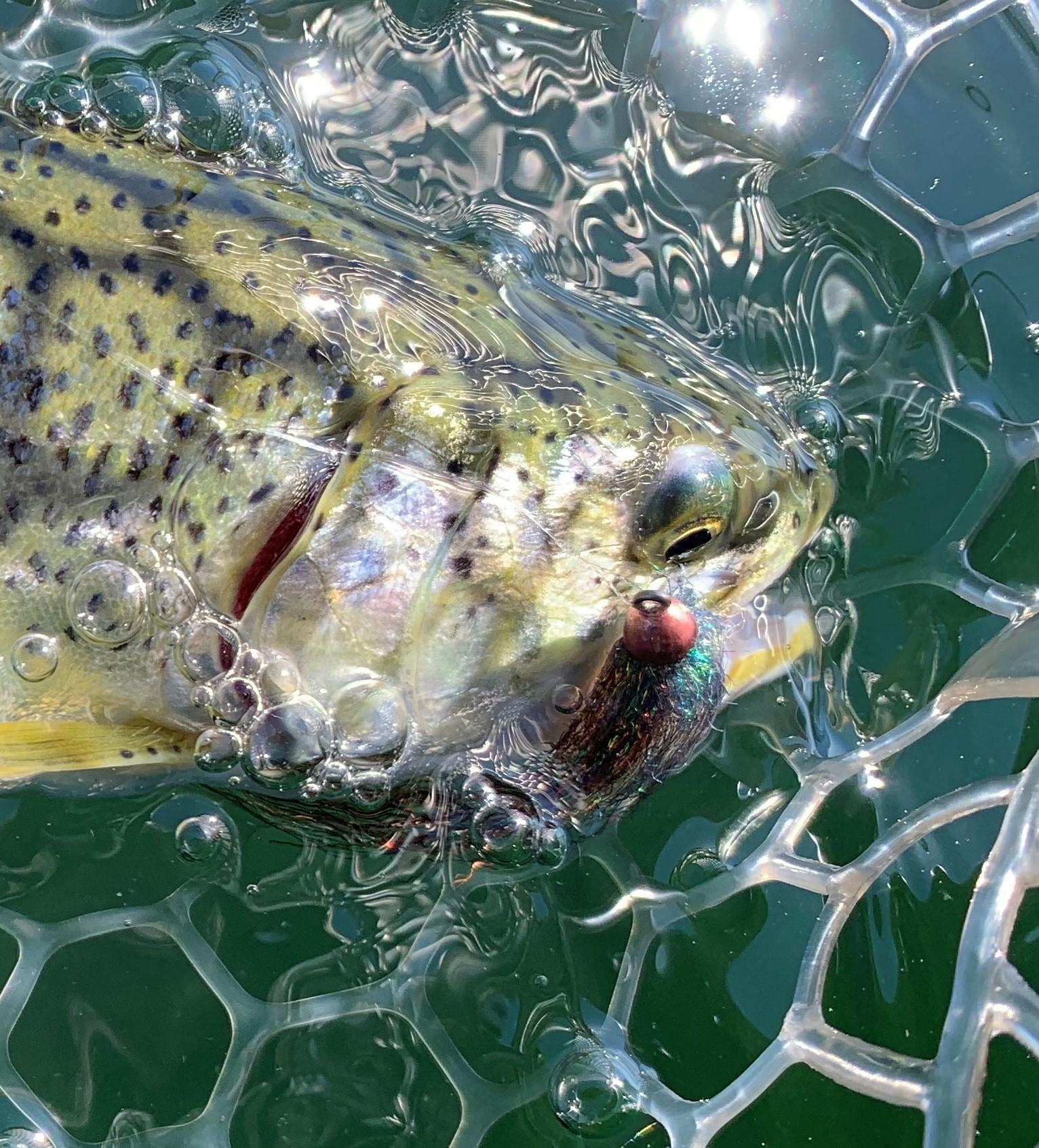 Water clarity and light conditions can dictate which color will work best. But do yourself a favor and start with the Kreelex Copper version. This one seems to have the magic and is certainly my go-to.
The Olive and Whitebait versions both have a red collar to represent blood/gills of an injured baitfish. Coming in January 2021 will be the Electric Chicken colorway (pink/chartreuse) which is popular for salmon in Puget Sound and Redfish in marshy flats of the SE.
I prefer to fish this with a very fast action rod in a six or seven weight since I like to be able to make quick, accurate shots. I like the 6' Big Nasty leader to help drive the fly into the corner pocket. I also prefer to tie this directly with an Improved Clinch knot vs a Non-Slip Mono Loop. In a slower presentation, like fishing it on a trout spey, I would use the loop knot I just mentioned to allow the fly to wiggle more. If you don't need to get as deep, please consider RIO's Just Keep Swimming baitfish. It comes in similar colors but swaps the conehead for a pair of eyes.
Day trading the market comes with plenty of risks and is not for most people, but chasing big, meat-eating trout and salmon that are feeding in September and October with RIO's Precious Metal is a low risk, high reward activity that anyone willing to give it a go can do.