RIO's Hopedale Crab
RIO Fly Designer Patrick Kilby 11.24.2020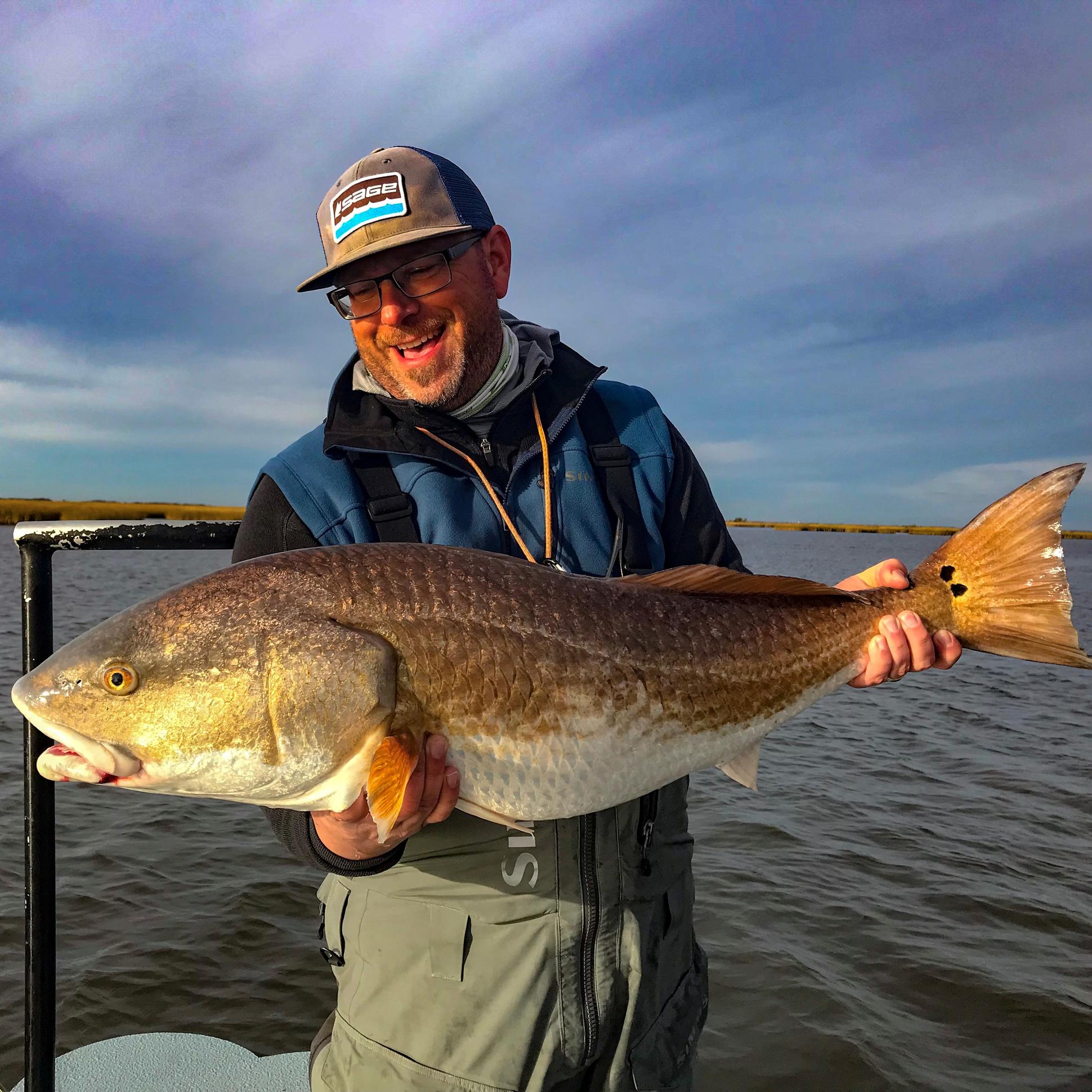 I've been told that the mud flats of coastal SE Louisiana are home to the best Red Drum fishing around. The winter months give you opportunities at the largest fish. It also gives you shots at Black Drum and Sheepshead.
Plaquemines Parish is home to the Woodland Plantation, a 184-year-old reimagined sugar cane plantation that would serve as our base camp. Fair warning, the food served at the Plantation is not for anyone with compromised arteries because I think butter and bacon fat might be in everything.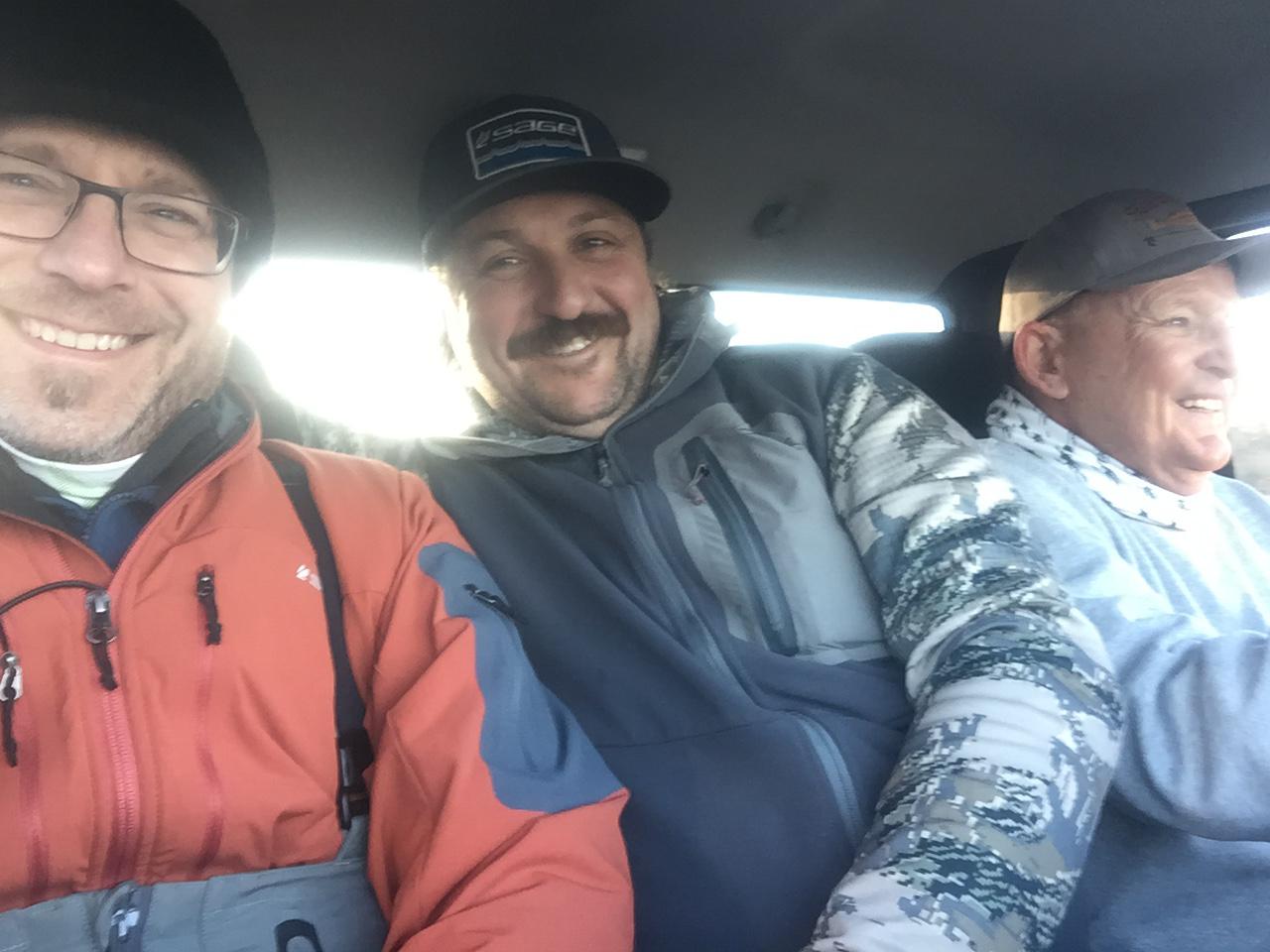 Our guides/captains (Rich Waldner, JP Morel and Shane Mayfield) met us at our house and we made the short drive to Port Sulphur. If you were lucky enough to #fishwithrich then you also got to cram into his 2wd Ford Ranger for the ride to and from the boat ramp. As he would say, "We're all friends and we'll keep our hands to ourselves." (Photo taken in 2018 and pre-COVID)
We would pole around the inside of the barrier islands' ponds and canals in search of Redfish. This is a game of sight fishing. We'd take turns on the bow, swapping out every thirty minutes or after you landed a fish. Since we were not swapping out after every shot at a fish, it was great for accelerating my learning.
Our group of 6 anglers fished for 5 days. The quick estimate of fish landed by our group for the week was about 70+. Of those, about a quarter of them were over 20 lbs. With a few exceptions, the fly of choice was RIO's Hopedale Crab. Named after nearby Hopedale, Louisiana.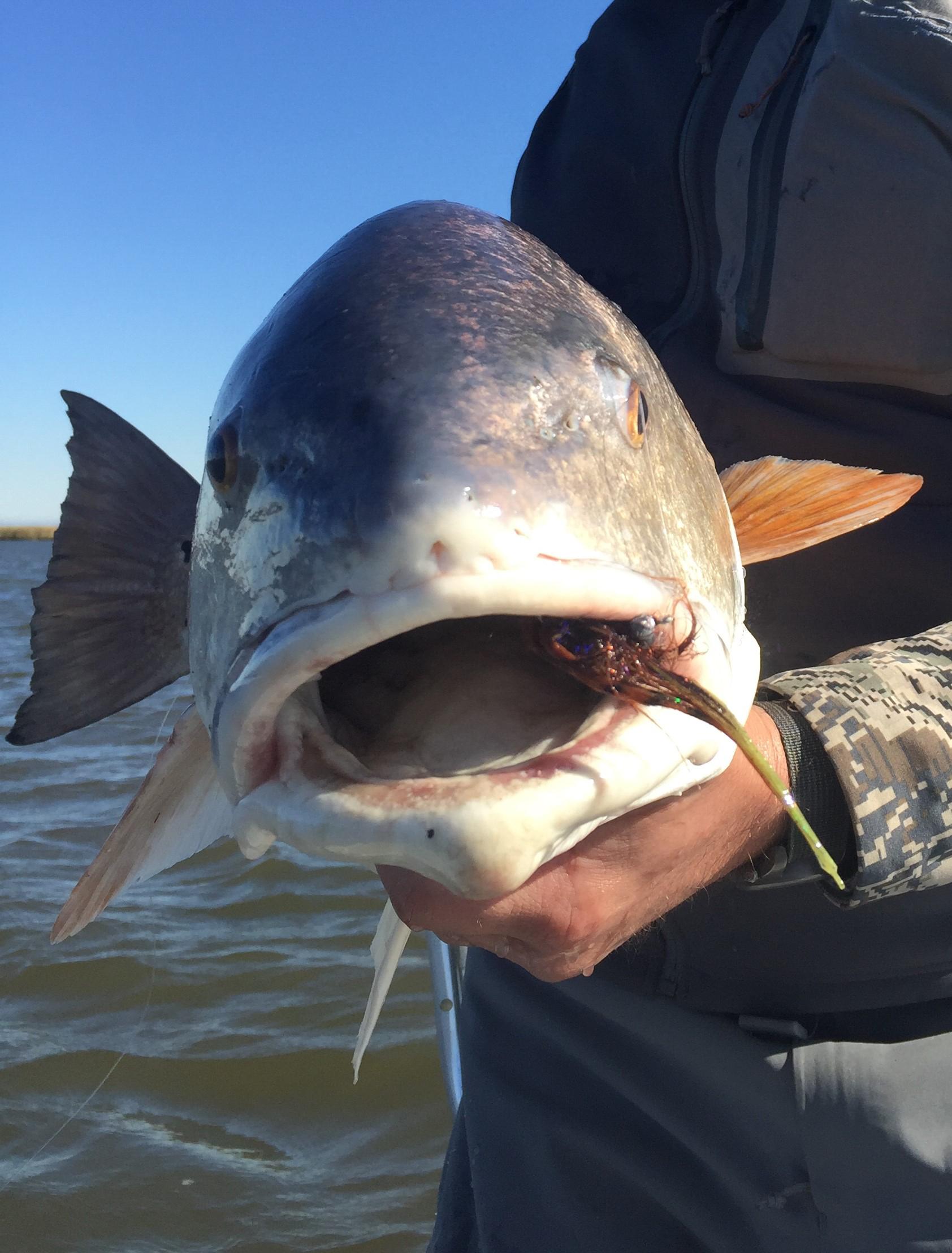 My co-worker/fly designer, Brita Fordice designed this fly after having tested it on this same trip two years prior. She wanted this fly to perform in four specific ways. She wanted it to sink fast because you need it to drop into the feeding zone immediately. She wanted it to be durable, since these fish are used to crushing crabs. She wanted it to be visible not only to the fish, but also the angler. Finally, she wanted it to have good movement to give the impression of being alive. Brita tied the flash slightly longer than the Pseudo fibers to allow more movement and taper. The chenille she chose sheds water while casting but pushes water while fishing.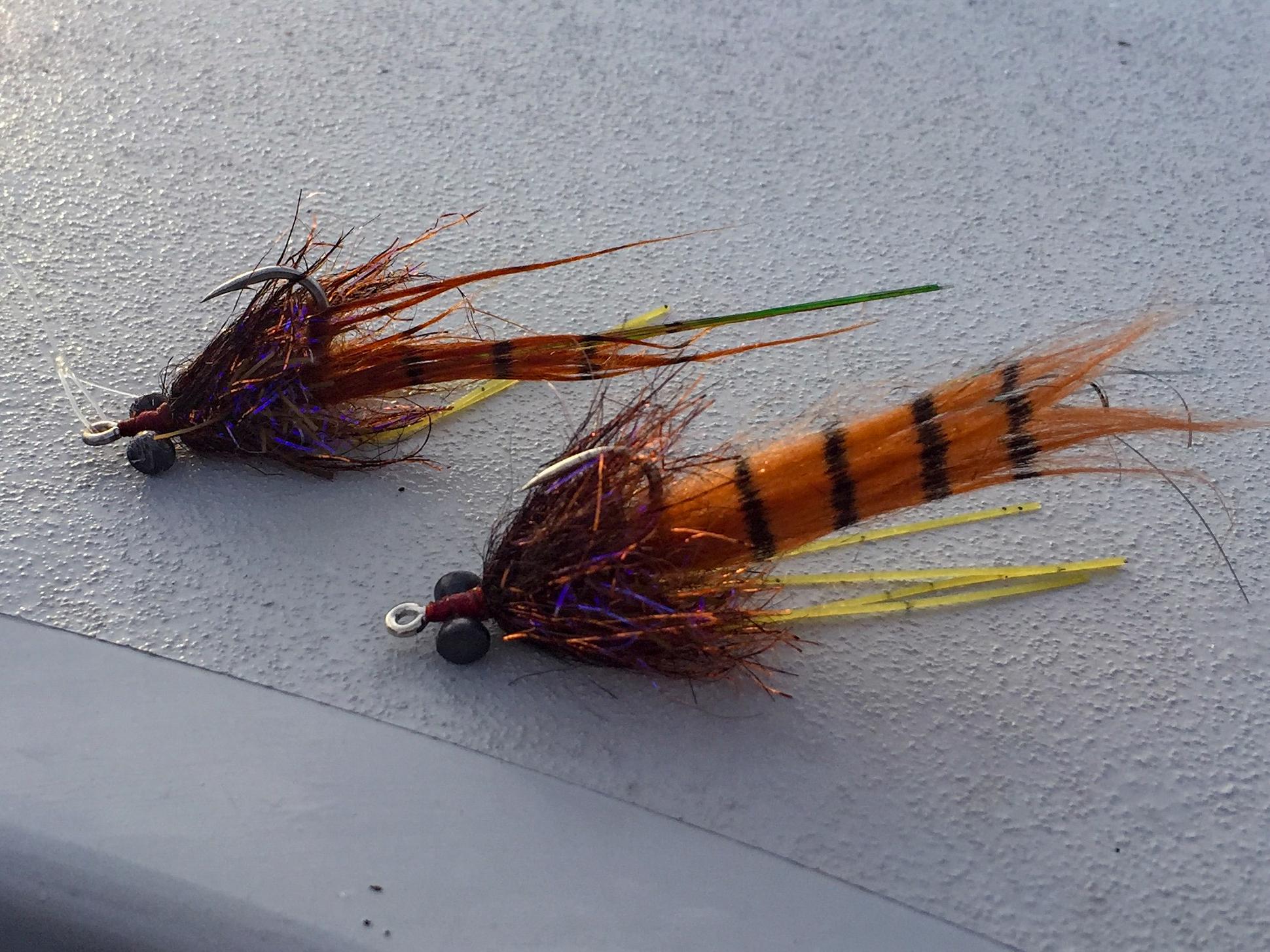 On our trip, the beat-up brown version shown here next to a new one was responsible for about 40 fish. Zack Dalton (Far Bank Enterprises, Sales Manager) and anyone who fished with Zack put this fly through a durability test. It was tied to 30lb tippet on Monday and taken off the leader on Friday. As you can see, it not only held up to all that abuse, but it was still going. Redfish mainly eat crab, shrimp and mullet. This pattern can loosely represent any of these food groups. Particularly shrimp and mullet. There are three colors currently available, Brown or Olive perform well most of the time. But if you need to change it up, the chartreuse/white version is next in line.
I've been told if I come back in the Spring, I can throw poppers for these same fish. I don't know which would be worse for my heart, the food, or a bull red crushing my topwater popper? Either way, I am willing to find out.