RIO Products Brings Spey Anglers Additions to its Skagit Series
rioproducts 11.07.2014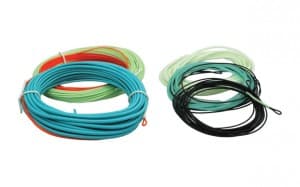 The Skagit Max Short VersiTip and the Skagit Max Long VersiTip both include a Skagit Max shooting head along with a balanced set of tips to cover changing fishing conditions. Both versitips also include the appropriately sized shooting line for everything a spey angler needs to get on the water. The Skagit Max Short VersiTip is available from 440 to 525 grains with at 20 foot head length, and the Skagit Max Long VersiTip comes with a 27 to 29 foot head length in 525 grains through 650 grains. They have a front and back welded loop for quick rigging and RIO's Easy ID system for quick grain recognition. Both VersiTip lengths retail for $159.95 at any RIO dealer.
RIO is a pioneer in developing fly lines, leaders and tippet material to enhance fly fishing experiences across the globe. Offering premium fly lines for both freshwater and saltwater fishing applications, RIO consistently utilizes field experience and scientific testing to create the best products on the market for anglers. Founded 20 years ago in the mountains of Idaho, RIO continues to develop innovative products, design revolutionary tapers and refine performance-driven fly line technologies. For more information about RIO Products, please visit
www.rioproducts.com
. Connect with us through
Facebook
,
Twitter
, Google+ and Vimeo.