RIO in Action – 35th Fly Fishing World Championships
rioproducts 7.10.2015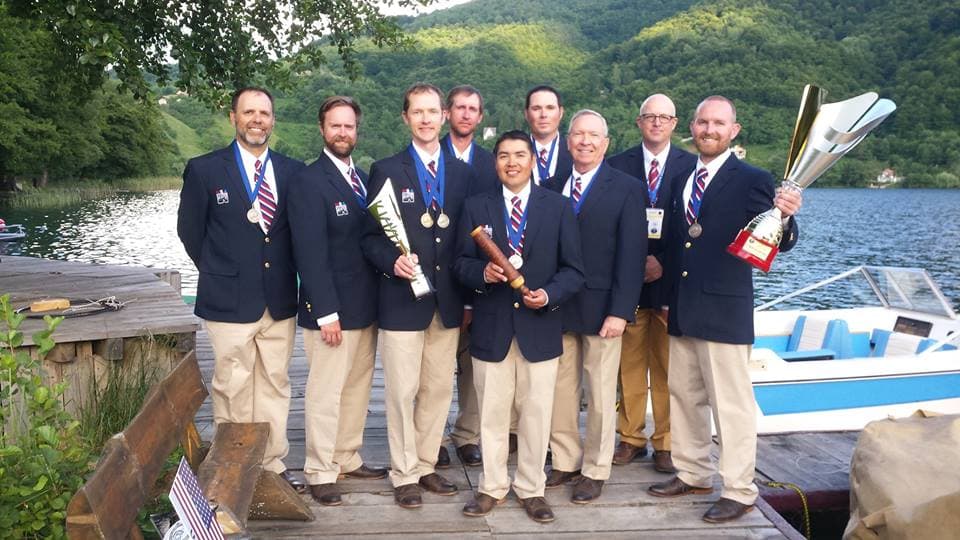 Anytime you set off in a plane with a duffel bag full of fishing gear and grip of rods you never quite know what you will walk up to. To take it to the next level, add in the anxiety and excitement of fishing against the best anglers from around the world. This May, Bosnia hosted the 34th Annual Fly Fishing World Championships on the spring creeks that carve out the beautiful green country side, and the US Fly Fishing Team was proud to attend.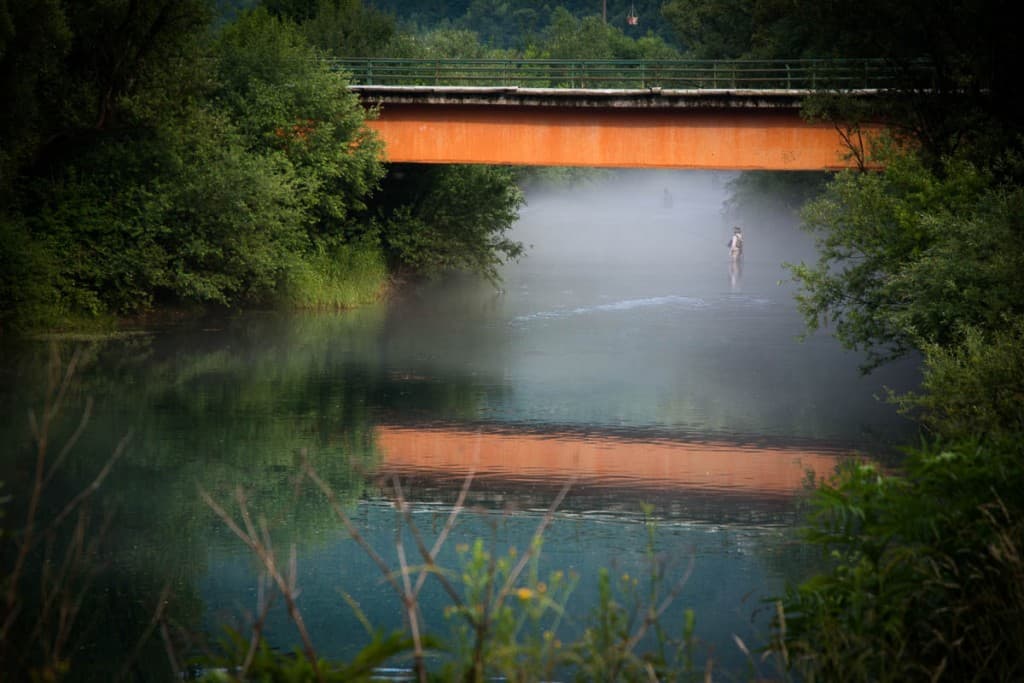 Months and months of preparation often times fall short when you drive up to the river and see it in person for the first time, and this was no exception. We arrived to our host hotel located in total darkness at 2 am desperate for a good night sleep. What we laid eyes on first thing in the morning was a spring creek that started 1.5km from where we slept. The cold water seemed to magnify everything and was the clearest river that I ever laid eyes on, giving off a sapphire blue color. The depth was so hard to judge because of the color and clarity. What looked ankle deep was waist deep, and waist deep looking water was over your head.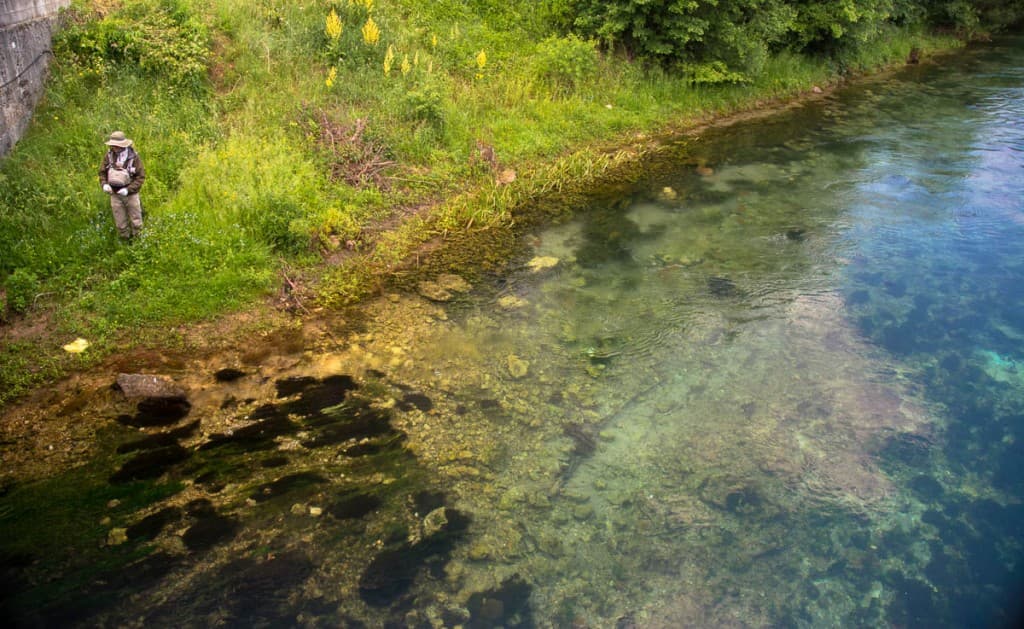 The fish were there, waiting for us that first morning. As the mist came in and out of the morning light, we rigged up our 5x, with a single Tungsten Jigged nymph (one of my soft hackled favs), just like we fish back here in the US. After a bit of time fishing along and catching the dumbest fish in the river we realized that these fish wanted no part in our simplified Western fishing. It made the most technical tailwaters or spring creeks in the states seem almost easy and predictable.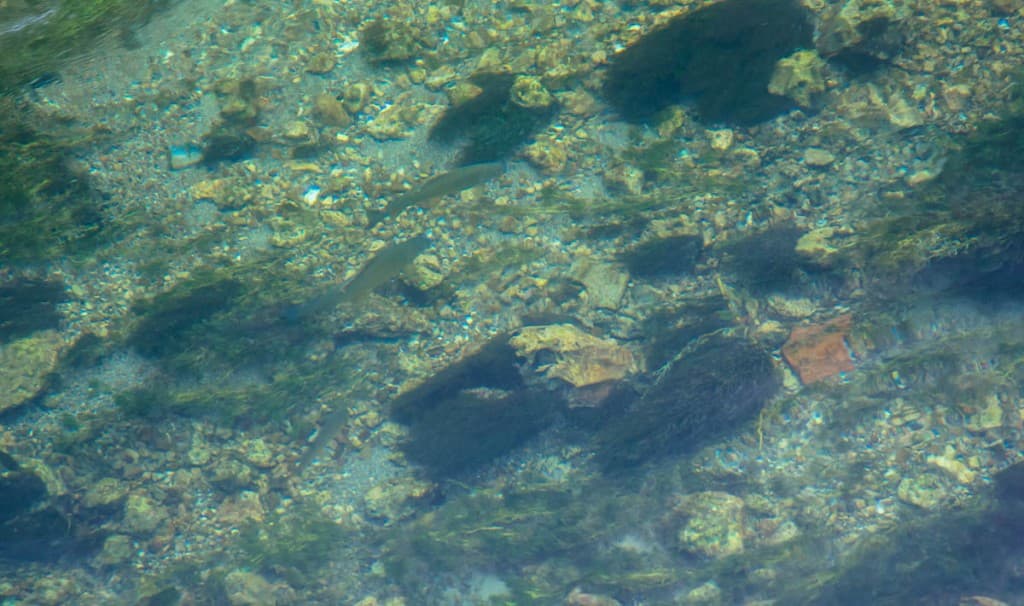 The standout moment that made me realize that nothing was the same here came from the shallow edges of one of the sapphire pools. A big grayling, 20+ inches, was held up in a nice feeding lane 25 feet out or so. I made three drifts by her before she flared up and slid into a different lie about 12ft out from where I stood just off the bank right alongside a bush. Figuring that these fish tend to be pretty jumpy and move from spot to spot, I thought I had lucked out and could now be more accurate with my presentation and get a hook into her. Another 4 casts or so and she flairs up again. This time she nearly beaches herself at my feet! The grayling was not moving into inches of water to feed, she wanted to have a closer look and confirm that her suspicions were correct that an angler was trying to deceive her. At this point I knew we had to adapt our tactics to match these conditions.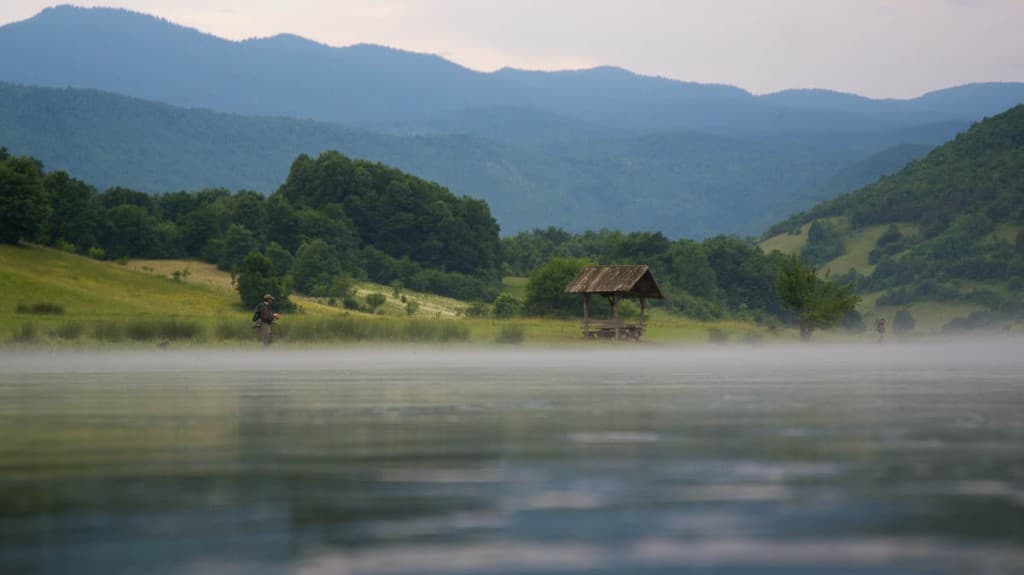 Over the course of the next 7 days we fished a variety of spring creeks across the countryside of Bosnia. Each river taught us small lessons that would refine the way we had to fish these super unique and beautiful rivers. The evening download from team member to team member helped us build a collective knowledge base. It is critical to feel comfortable fishing any potential water type you might have to fish in the competition. If you get parked for three hours in a 100 meters of flat water when you have been fishing riffles, are you ready for that? We are lucky that each angler on the team has their own style, signature, and strengths that play to different situations. With the ability to fish as one and collectively share, Team USA began the competition with our best foot striding forward.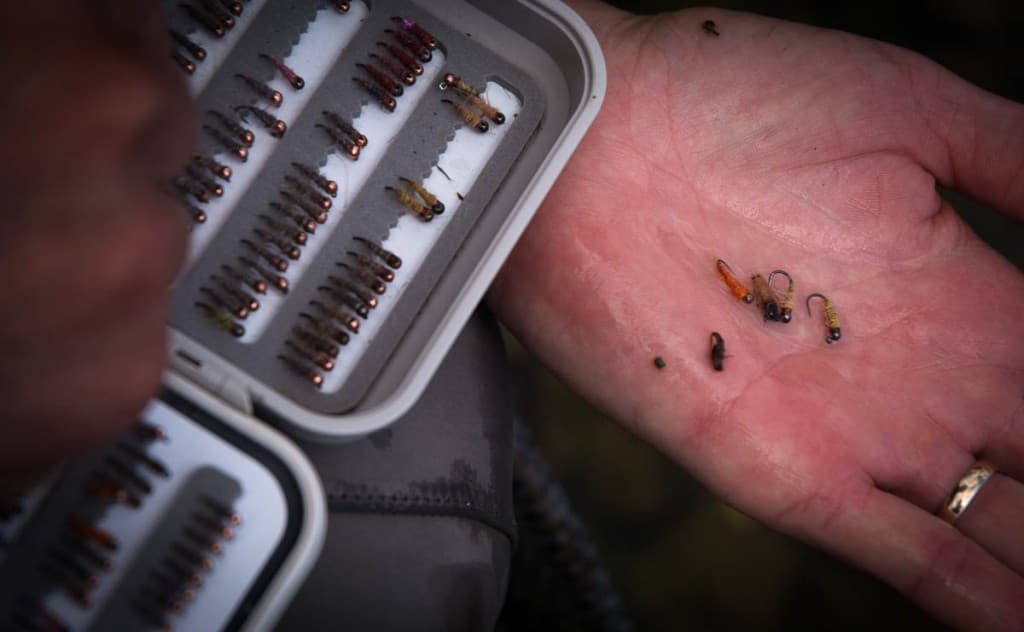 I am proud to say that this year, 2015 Team USA brought home their first ever medal, let alone a Silver Medal, from the world fly fishing championships. Devin Olsen boarded the plane home with his own trophy and individual bronze medal. To say that we were excited is an understatement, to say that it was easy would be a lie. These competitions are taking everything you do on the water to the edge and getting overly critical about every detail of your game. It forces you to be the best you can be and that is the reward. This year our years of dedication and focus paid off.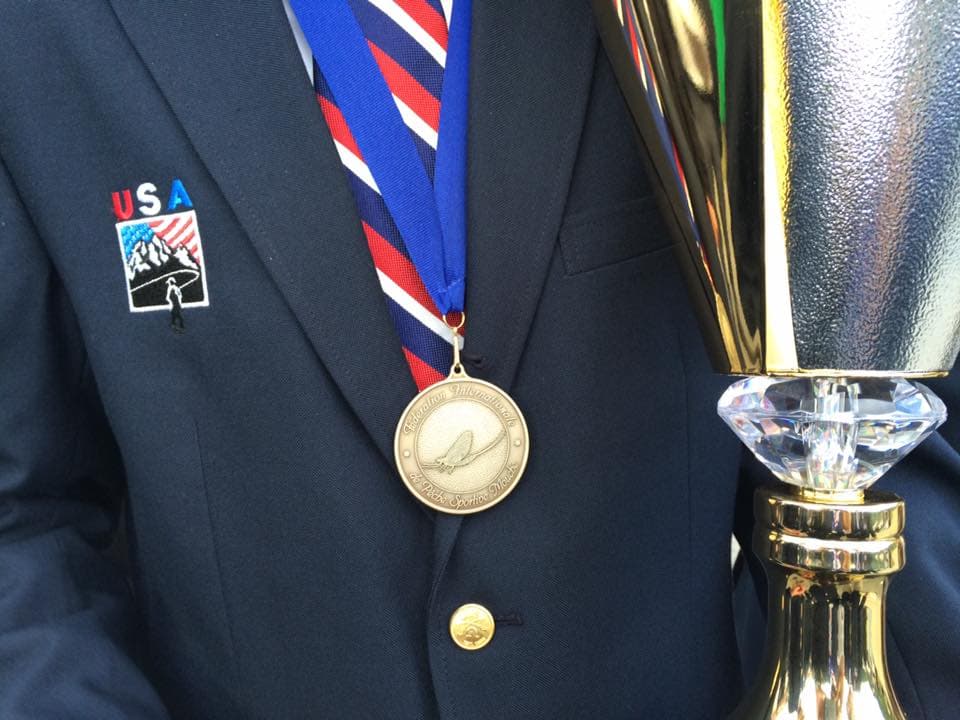 We are very thankful to everyone who got Team USA to this point and we would not be fishing like we are today without some very special individuals. You know who you are and how thankful each member of the team is to you. If any of you are curious about fishing in this beautiful country, shoot RIO a message and we can get you in touch with the best guides the country has to offer.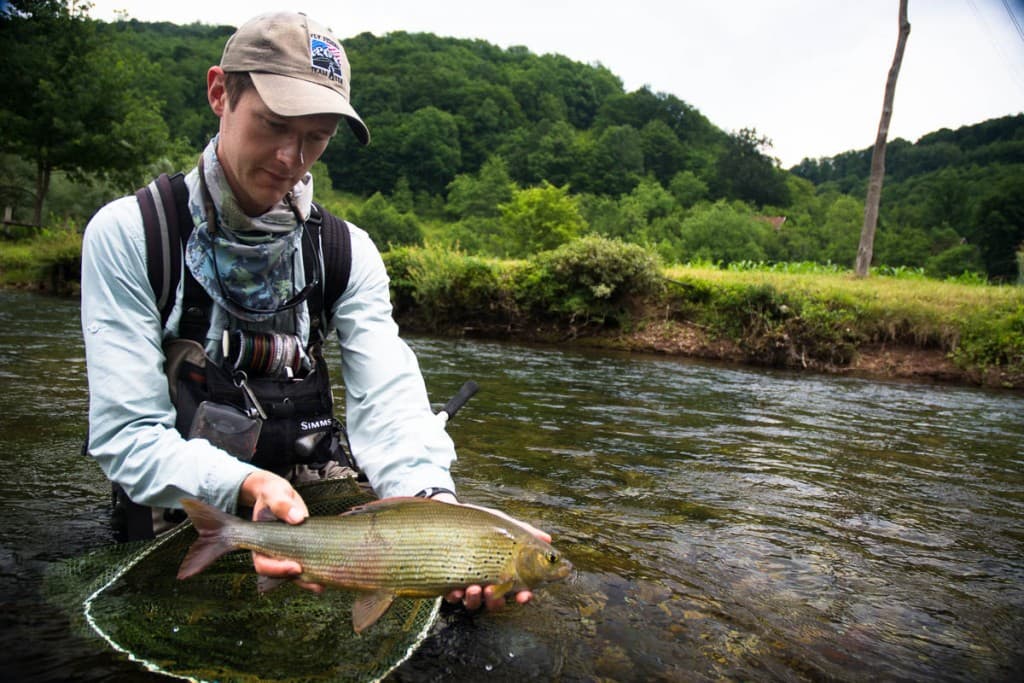 I will leave you with this. If you think that you want to know what it feels like to fish your best, learn creative and innovative ways to catch fish, and surround yourself with some of the greatest anglers on the globe, attend a regional competition event and open up your eyes.