RIO's Hosted Fly Fishing trips present a wonderful opportunity to enjoy a very unique experience – combining an incredible fly fishing trip with a fascinating and highly informative educational program on fly lines, leaders and tippet.
There are plenty of fly fishing trips available to the travelling angler, but what's different about a RIO hosted trip is it offers anglers the chance to increase their fly fishing knowledge and enjoyment. On a RIO hosted trip, not only will you fish with a hardcore, passionate fly fishing RIO employee, but you will have the option to join evening talks and presentations to learn more about fly lines, leaders, tippet material and the best knots to use.
During these short evening presentations you will learn about coatings, cores, tapers, technologies, fly line densities, over-loading and under-loading of rods, how to look after a fly line, the different types of leader and tippet that are on the market, how to tie the best knots for a given application, and other similar subjects that will give you a much better understanding of the importance of your terminal tackle.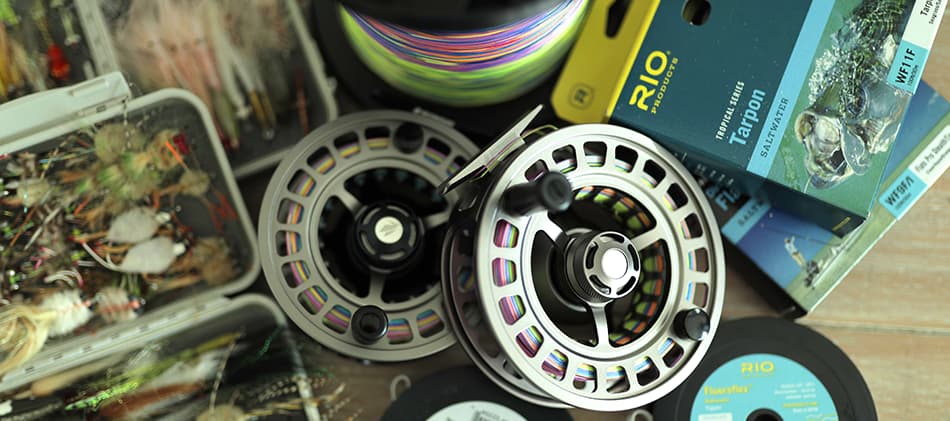 In addition, and as part of the RIO hosted trip, every angler will receive a complete fly fishing outfit, hand picked for the destination, species and season. The package will consist of a brand new fly rod and a top of the line fly reel with two spare spools from our sister company SAGE, along with three perfectly matched fly lines specific to the trip, appropriate leaders and tippet, and a selection of RIO flies - all of which are yours to keep and will be set up with just the right amount of backing, left or right hand wind (your preference) and sent to you before the trip commences.