Oh My Scud
by Brian Chan 11.18.2015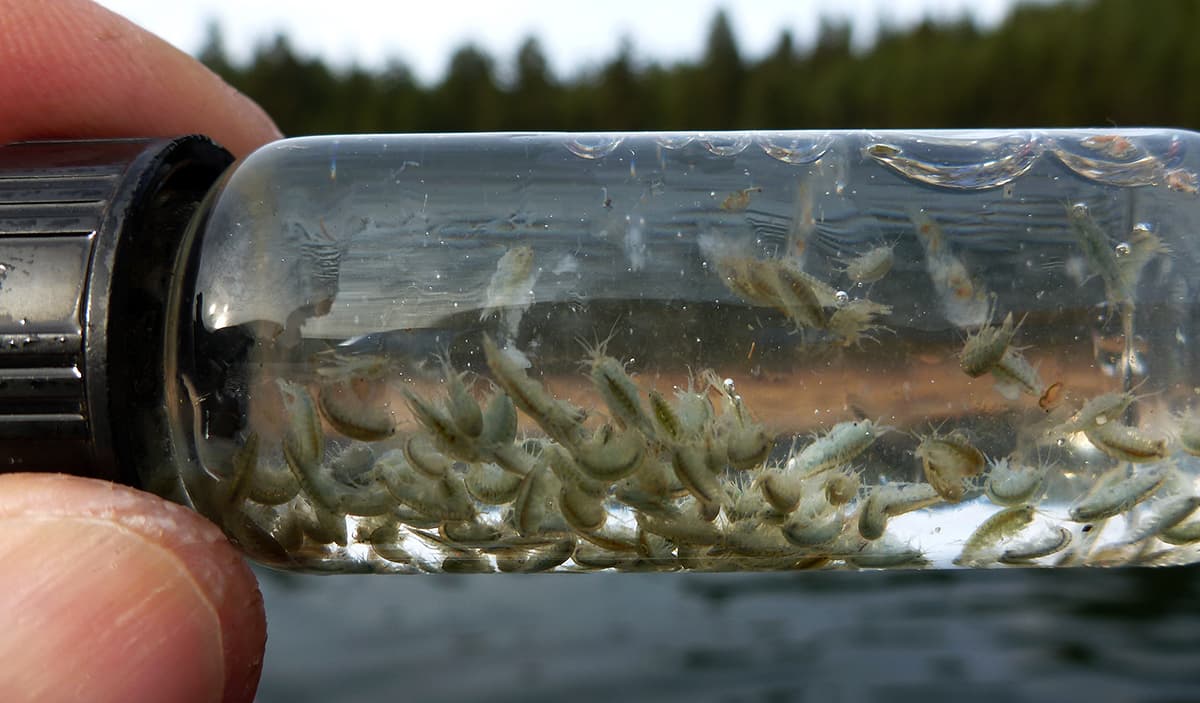 One common denominator of the most productive stillwater trout fisheries found in North America and other areas of the world is the presence of Freshwater Shrimp which are also referred to as scuds. These amphipods thrive in nutrient rich, alkaline waters. Their populations can be prolific and they provide a huge source of food for trout and other species of fish. Reach down and pull out a wad of benthic plant matter and more often than not it will be teaming with scuds. Any angler that has worn neoprene waders while float tubing a scud rich lake will have witnessed hundreds of scuds clinging to the outside of their waders upon exiting the water.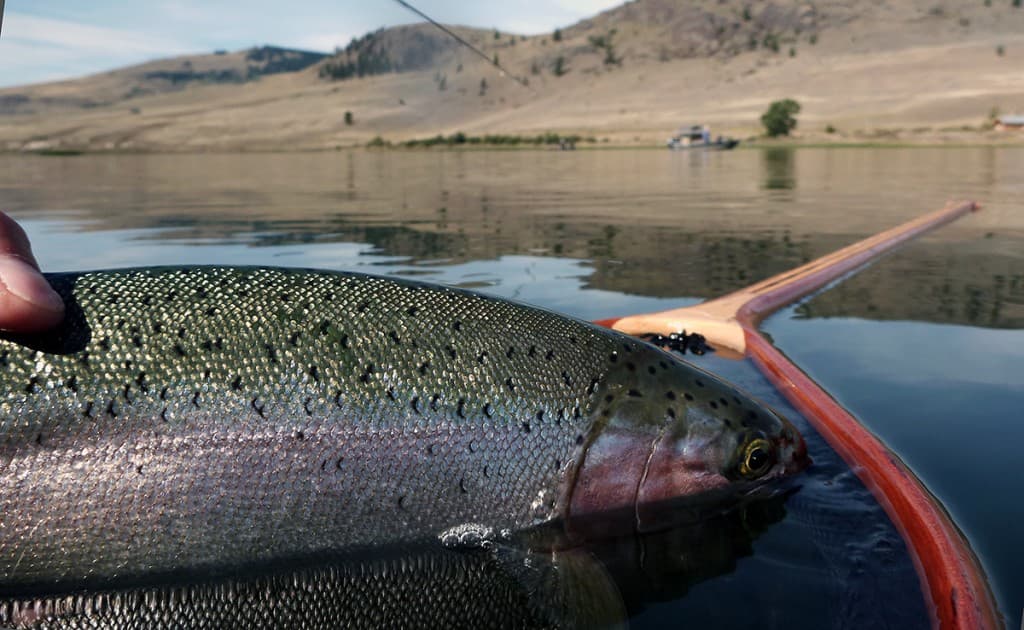 However, during the past couple of fishing seasons I made a concerted effort to fish scuds when the conditions made sense. I concentrated on fishing them in the early spring prior to any major aquatic insect emergences such as chironomids or mayflies and then again in the late fall which was well past any of the major insect emergences. I have been pleasantly surprised with my results. It meant that I was spending less time fishing with the strike indicator. Instead I was re-introduced to how effective sinking lines were in presenting scud patterns at various levels within the water column.
Prime scud habitat is the green plant growth that covers and grows up off the bottom of the shoal or littoral zone of the lake. Water depths varying from just a couple feet and extending out to the edge of the dropoff is prime scud real estate. Free swimming scuds are easily picked off by foraging trout. Those that use the protection of heavy plant growth or other bottom structure live a much longer life.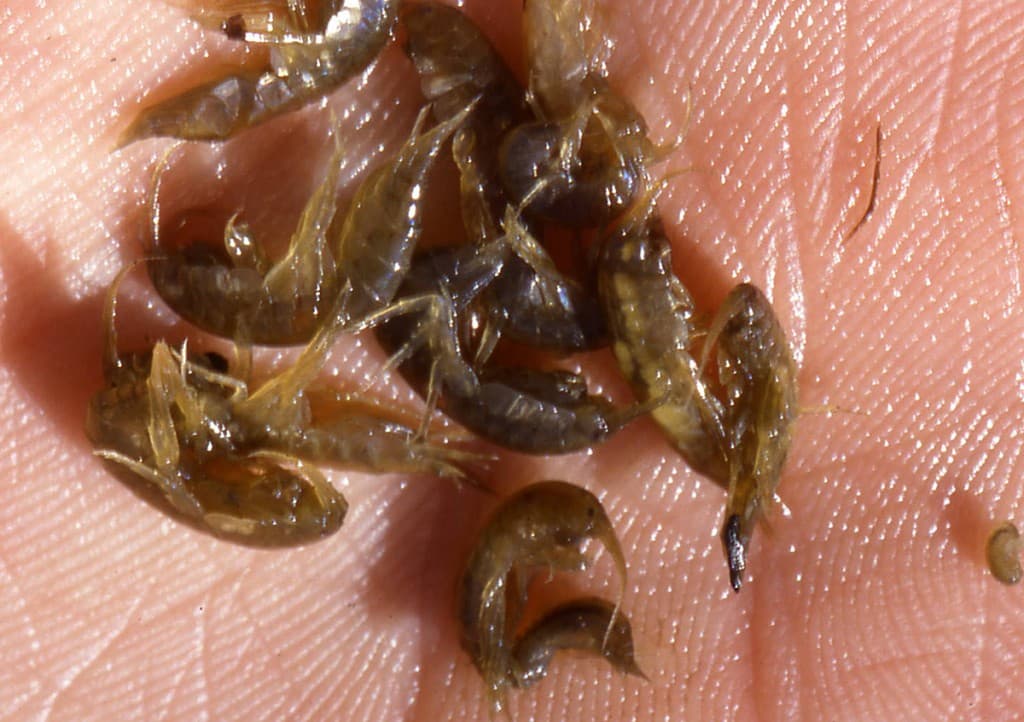 Scuds are not long distance swimmers. They typically dart in and out of benthic vegetation and will often gather in large clusters within matts of vegetation or under rocks or woody debris. The basic presentation technique is to cast and retrieve scud patterns right along or through the dense mats of aquatic vegetation. Continuous, but short, 2 to 4 inch long strip retrieves interspersed with the occasional pause is a very productive way to present scud patterns. This retrieve is often much faster than the real scuds movement but it makes your imitation stand out from the competition. I like tying patterns with gold or copper bead heads which not only add a bit of flash to the fly but also allows it to sink faster in the water column . Tie the scud pattern on with a non-slip loop knot to add even more movement to the fly as it is stripped through the water.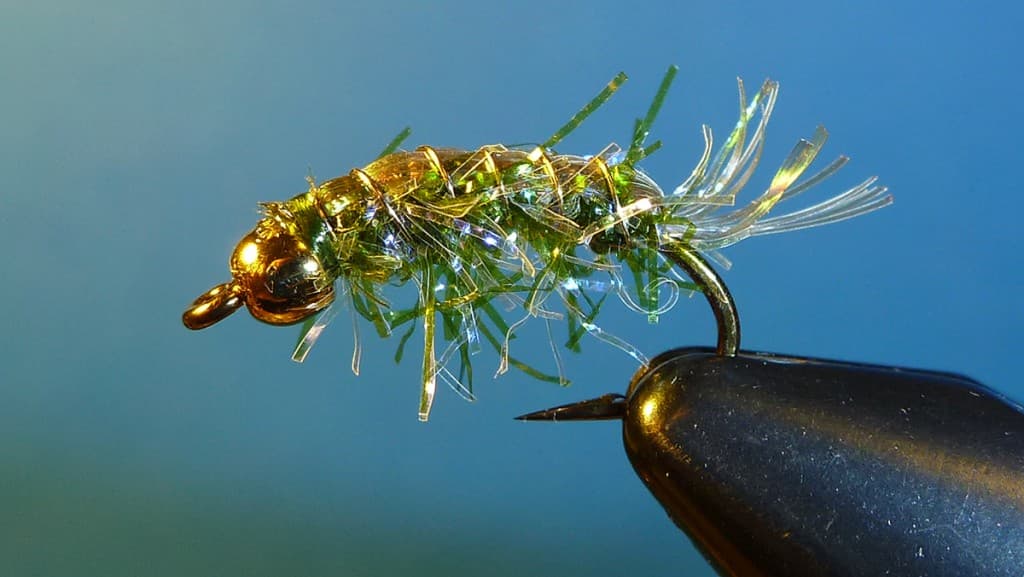 Early spring and late fall scud fishing is often done in water less than 6 feet in depth and in many instances in water as shallow as a couple feet. Lines ideally suited for the shallowest water include the
RIO InTouch Hover
and
RIO Aqualux Midge Tip
. For fishing water in the 4 to 6 foot depth zone I like the
RIO InTouch Camolux
and
RIO InTouch Deep 3
. The wait time before beginning the retrieve is less than 30 seconds and the continuous strip retrieve keeps the fly just off the bottom structure.
The best thing about fishing sinking lines with scuds and other sub-surface patterns is the take. Nothing can replace that hard pull on the flyline as you know that fish totally committed itself to eating your fly.