May Fan Of The Month
Bobby Norgard 5.13.2019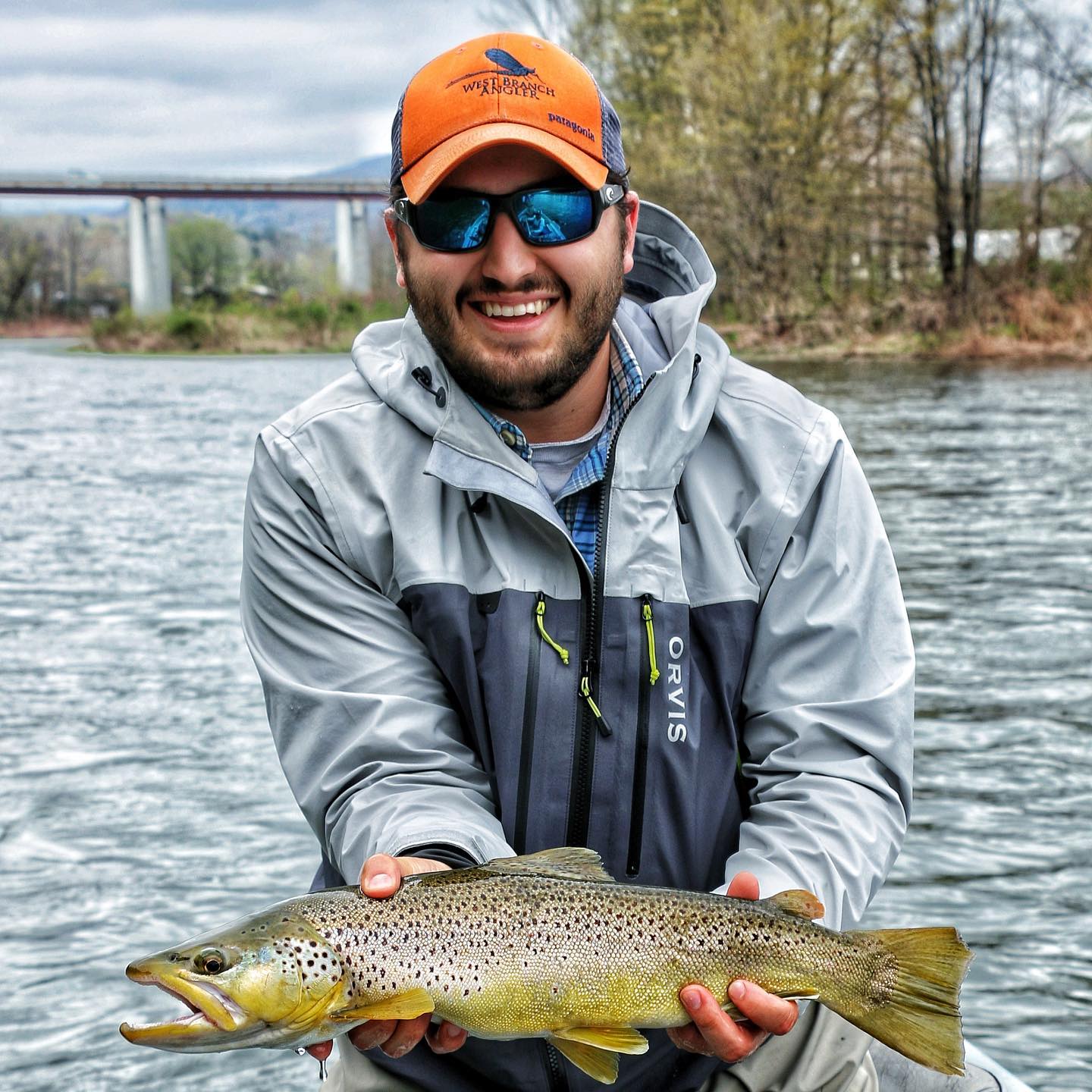 My name is Robert (Bobby) Norgard and I'm from West Caldwell, NJ. I currently am a PhD candidate at the University of Pennsylvania studying cancer biology. When I'm not in the lab, I'm typically fishing somewhere on the east coast: local PA and NJ streams hunting wild trout, the Jersey shore for stripers and bluefish, Upstate NY on the Delaware searching for monster trout, or even that puddle after a good rainstorm to shake off the cabin fever.
WHAT IS YOUR MOST MEMORABLE FISHING EXPERIENCE?
My most memorable fishing moment was actually a day when I only landed one tiny rainbow trout. It was my first time going in a drift boat down the west branch of the upper Delaware and it was set up in typical spring fashion: high, off color water, the perfect combination for streamers. I was about 12 at the time and my brother 14. We were being "guided" by a longtime friend of my father, his name also happened to be Bob. We got to the boat launch at 6AM and I remember exiting the car and hearing and smelling the sounds of spring. The rolling rapids as they trickled just above the launch, the birds beginning to chirp as the swallows were awakening and the undeniable spring air haunted by hints of pollen and fishiness that just gets the blood boiling. We walked down to the ramp and watched as the boat rolled into the morning mist coming off the water. What followed was a parade of screams from Bob as the boat began to fill with water and my father quickly sprang the car into forward and pulled the boat out. You see, all fishing trips come with a lesson, and today I learned the importance of putting the drain plugs. Luckily, we realized before it was too late and frankly it was a simple fix. Or so I thought…..Bob, unfortunately, had forgotten the drain plugs at home so we were now up a creek without a plug in this instance. While my father panicked, Bob was unphased by this. He quickly reached into his fishing vest, pulled out a bottle of dry fly floatant and shoved it as hard as he could into the drain hole. My dad glanced at him with fear instilled with him, trying not to alarm us at the time. Bob looked back and said words I'll never forget, "Get in the boat, let's get some fish!" And that is how my first float went. We drifted 8 miles downstream with a bottle of floatant as the only thing keeping us afloat. I managed to land one 12" inch trout on a grey ghost streamer, the beginning of my addiction. Oh, and my brother hooked one brown trout on a size 22 pheasant tail and Bob to this day still thinks that it was the largest trout he had ever seen come out of the river. Or would have that is and it managed to outsmart my brother and wrap around the oar and break him off instantly, leaving us jonesing to get back on the water.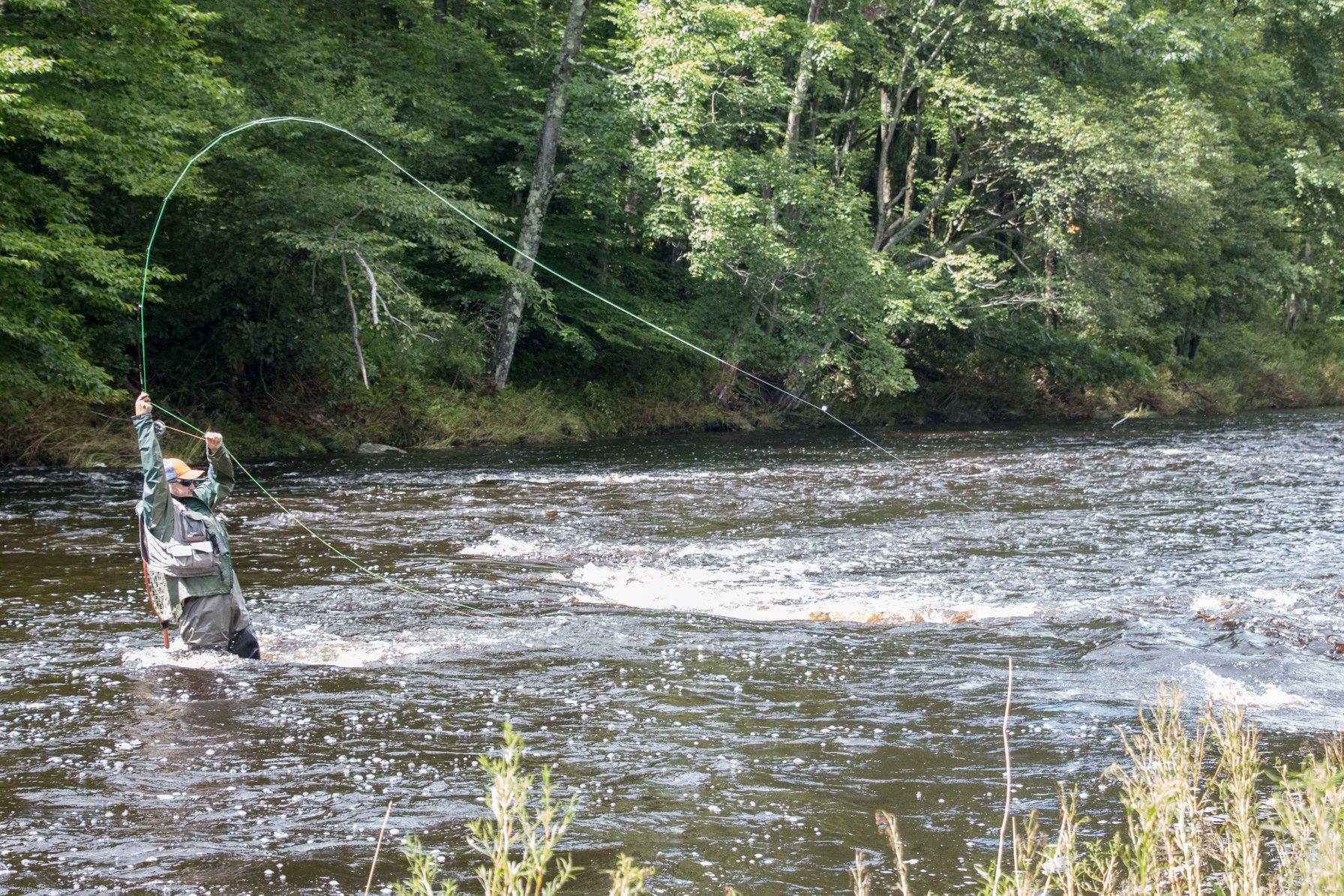 WHICH RIO FLY LINE DO YOU FISH & WHAT IS YOUR FAVORITE TECHNIQUE?
When on the upper Delaware or chasing steelhead in Pulaski in early spring, nothing works better for throwing big hunks of meat than the RIO InTouch StreamerTip. Those big boys sit right near the bottom and nothing entices them better than a giant Alewive imitation swinging by their face. Although swinging streamers is great when the water is quiet, nothing beats ole fashion dry fly fishing to a Hendrickson hatch followed by a spinner fall well into the evening. So, I also carry a spool with RIO gold for these occasions. Pack some snacks because dinner isn't happening for a good long time on these days.
Intouch Streamertip
A series of lines with short, 10 ft sinking tips, specifically built for fly fishers that like to fish streamers out of a boat. A short, heavy head loads rods at close range, allowing anglers to make fast, one-shot casts. An aggressive, powerful front taper casts large conehead muddlers and bunny leech rigs with ease, while a welded loop on the front end allow anglers to change rigs quickly. Built with RIO's ultra-low stretch ConnectCore Technology and a supple coldwater coating, this line will not tangle off the reel.
ANY TIPS FOR FELLOW ANGLERS?
The only piece of advice I can give anglers, is the same advice I tell my father and brother daily, "You can't catch fish sitting on the couch. Where would you rather sit gazing blindly at something? The choice is easy."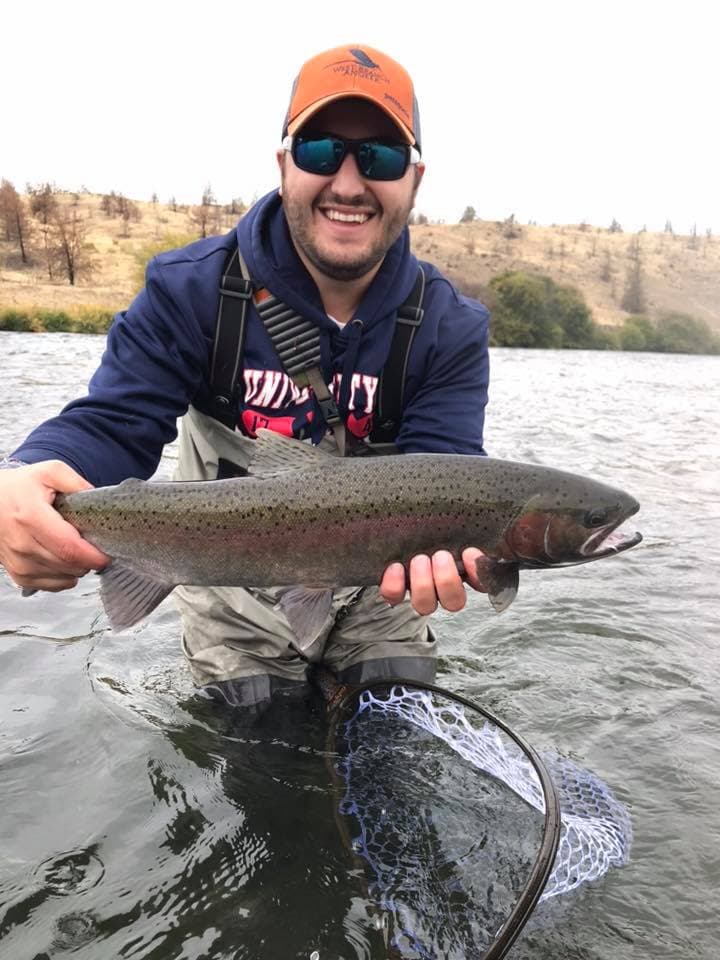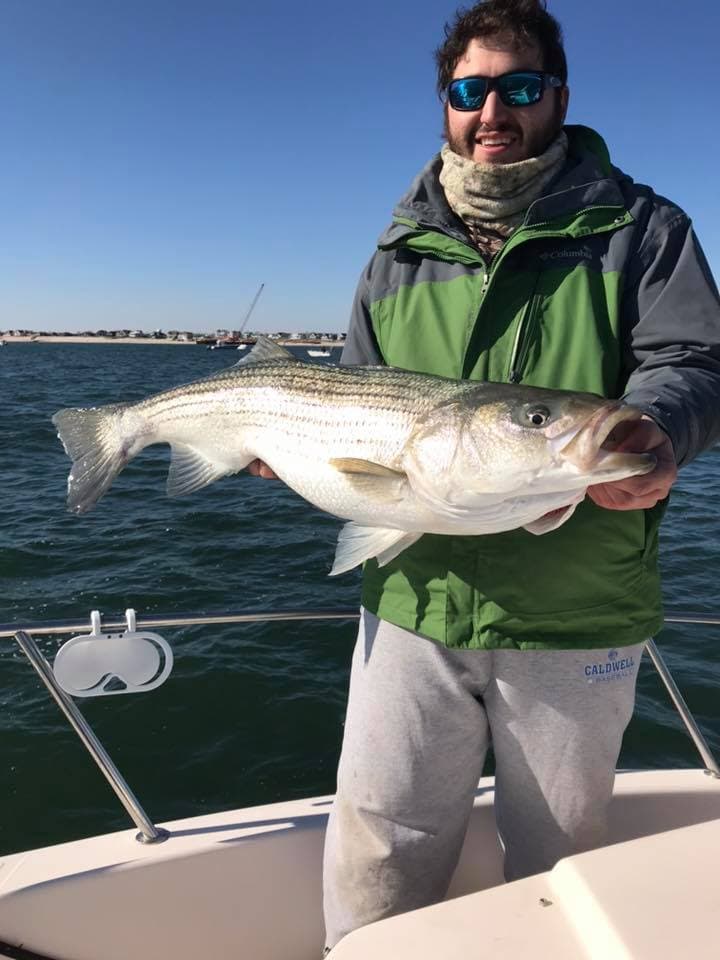 Photo Credit to a longtime buddy, Jason Pitaressi