Lovin' the Hover
Ken Woodward 7.19.2016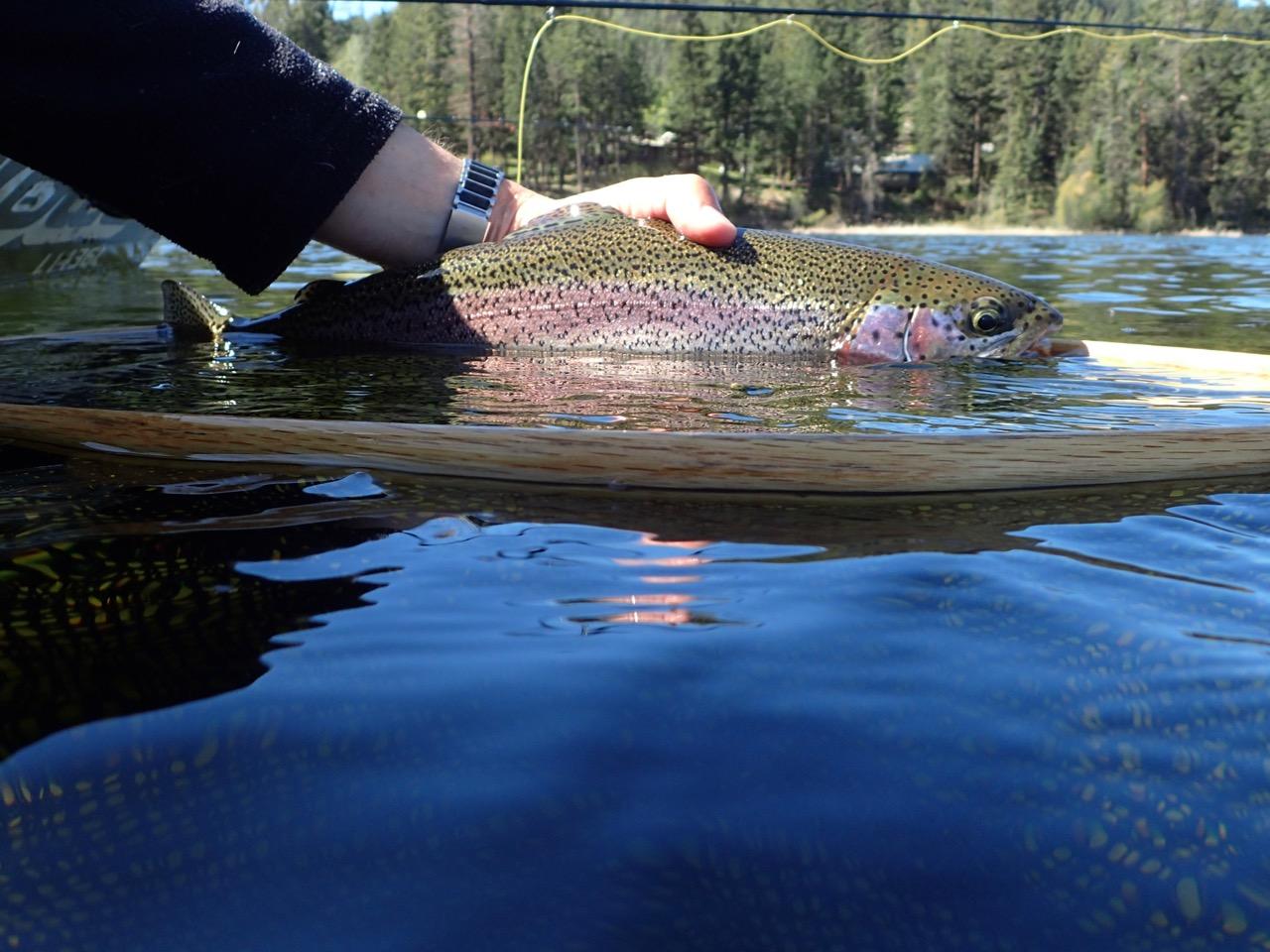 Always keen to try new, innovative flyfishing products, I purchased a new 5 weight RIO Hover line shortly after it was released several years ago.
I must admit that it didn't get a lot of use at first since I was fishing chironomid pupae using a dry line and indicator most of the time. When I needed a sinking line I usually used my Aqualux or a faster sinking line like a Type 3 or Type 6. A couple of falls ago on my home water, Tunkwa Lake, we experienced something that I had never seen during the couple of decades I'd been fishing there: clear water! During pretty much every year previously we'd still have greenish, murky water due to the strong "pea soup" algae blooms that were an annual occurrence.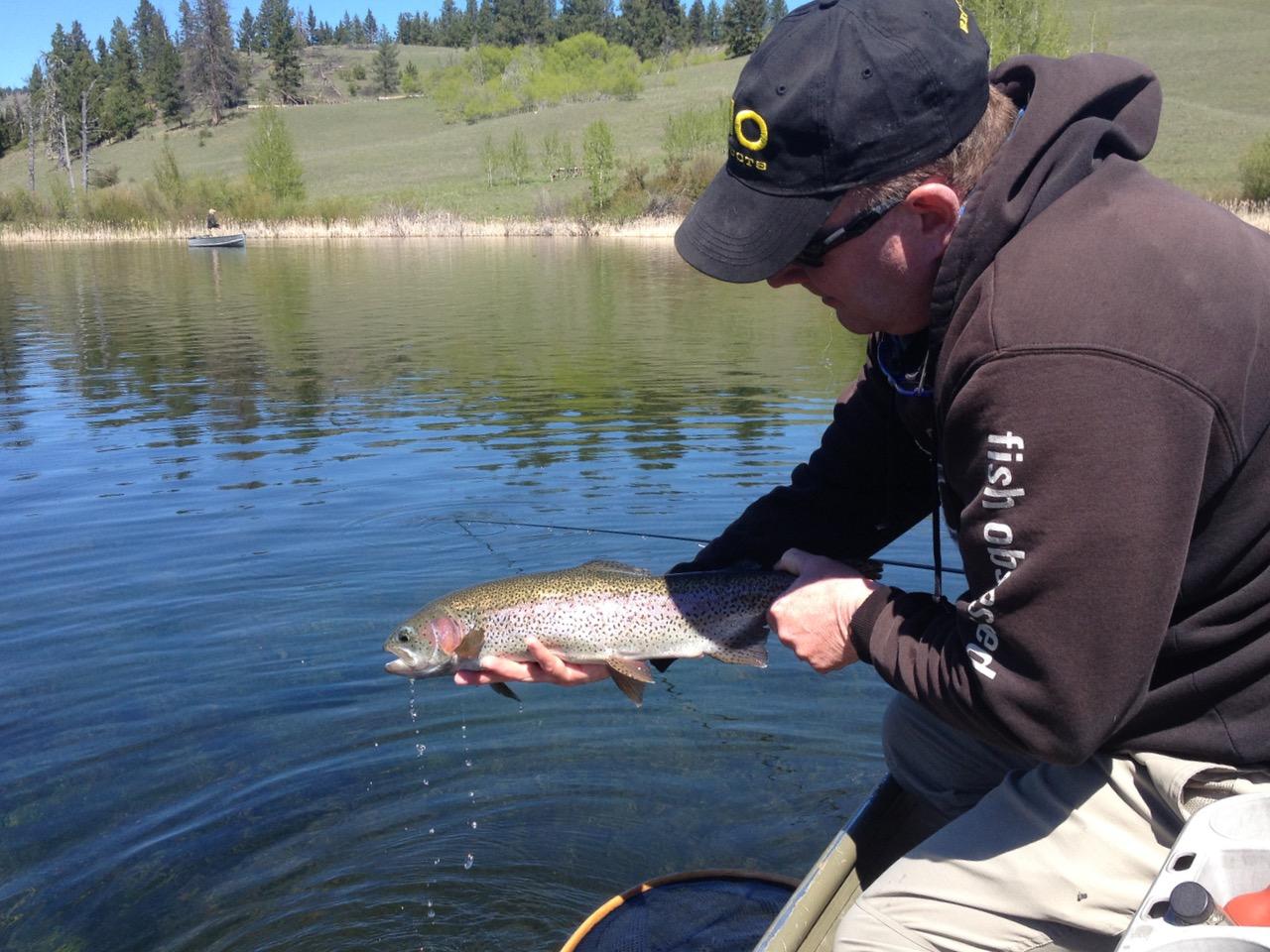 However, the loss of trees from the Mountain Pine Beetle infestation resulted in significant changes to the runoff patterns and water chemistry, and algae blooms were no longer what they once were. That fall we got to do something I'd always yearned for at Tunkwa, but thought I'd never see - sight fishing in the shallows!
One area in the lake was particularly good. It was a narrow, shallow channel with a relatively light coloured bottom, and we found fish doing regular feeding circuits through that shallow water. As you can imagine, those fish were wary and one had to lead them quite a bit to avoid spooking them with the line. I tried my Aqualux but I found that it would sink too fast; it would be on the bottom before a fish was in range. Remembering my Hover line, I dug it out and I found that, combined with an unweighted, slow-sinking fly, I could get my fly into position at just the right depth and keep it there with a slow, enticing retrieve and intercept cruising fish. It didn't hurt that it also cast like a dream, enabling long casts to ensure stealth. I had an absolute blast watching fish take on a lake where that used to be only a pipe dream.
Since that positive experience I started using my Hover line more frequently, especially in similar situations where fish are feeding in shallow, clear water. Recently, Phil Rowley and I fished together on Corbett Lake, a private lake near Merritt, BC, and most of the fish were feeding in - you guessed it: shallow, clear water. It was also bright, sunny and calm - tough conditions! Since we were there for a BC Federation of Fly Fishers Annual General Meeting (Phil was one of the guest speakers) there were a lot of anglers on the shoals and the fish were very skittish.
We managed a few fish using floating lines and long leaders, but for the most part fishing was tough. We decided to shake things up a bit and switched to Boobies; I switched to my Hover line and tied on a small Booby Damsel. I had a take right away while my fly was on the surface and I was waiting for my line to sink a bit, but I couldn't entice any fish on the retrieve.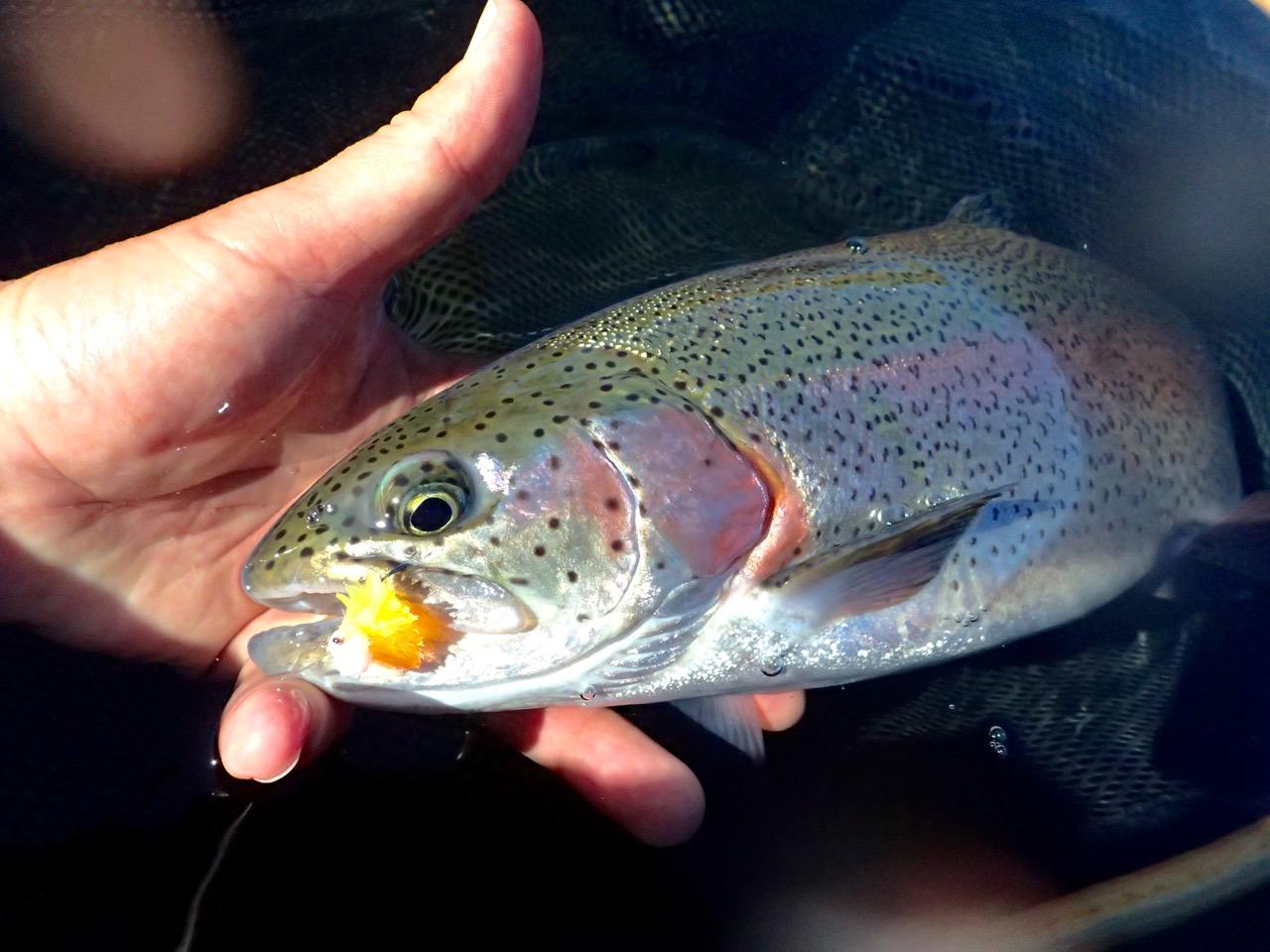 Intrigued, Phil switched to a Tequila Booby on an InTouch Deep 6 and he got a couple of takes, so I switched to a Tequila Booby, too. That fly is so bright that we could see it in the water even 70-80' away, and as we retrieved it only a foot or two under the surface we could see fish following it. Phil quickly discovered that he needed a slower-sinking line since the Deep 6 would hit the bottom part way through the retrieve, so he switched to the Hover, too. Takes were still sporadic but, luckily, we discovered that if we paused the retrieve when we spied a fish following it would zoom over and inhale the fly. For the next couple of hours we had a great time watching fish grab our Boobies (did I just say that?? :-D) when we paused.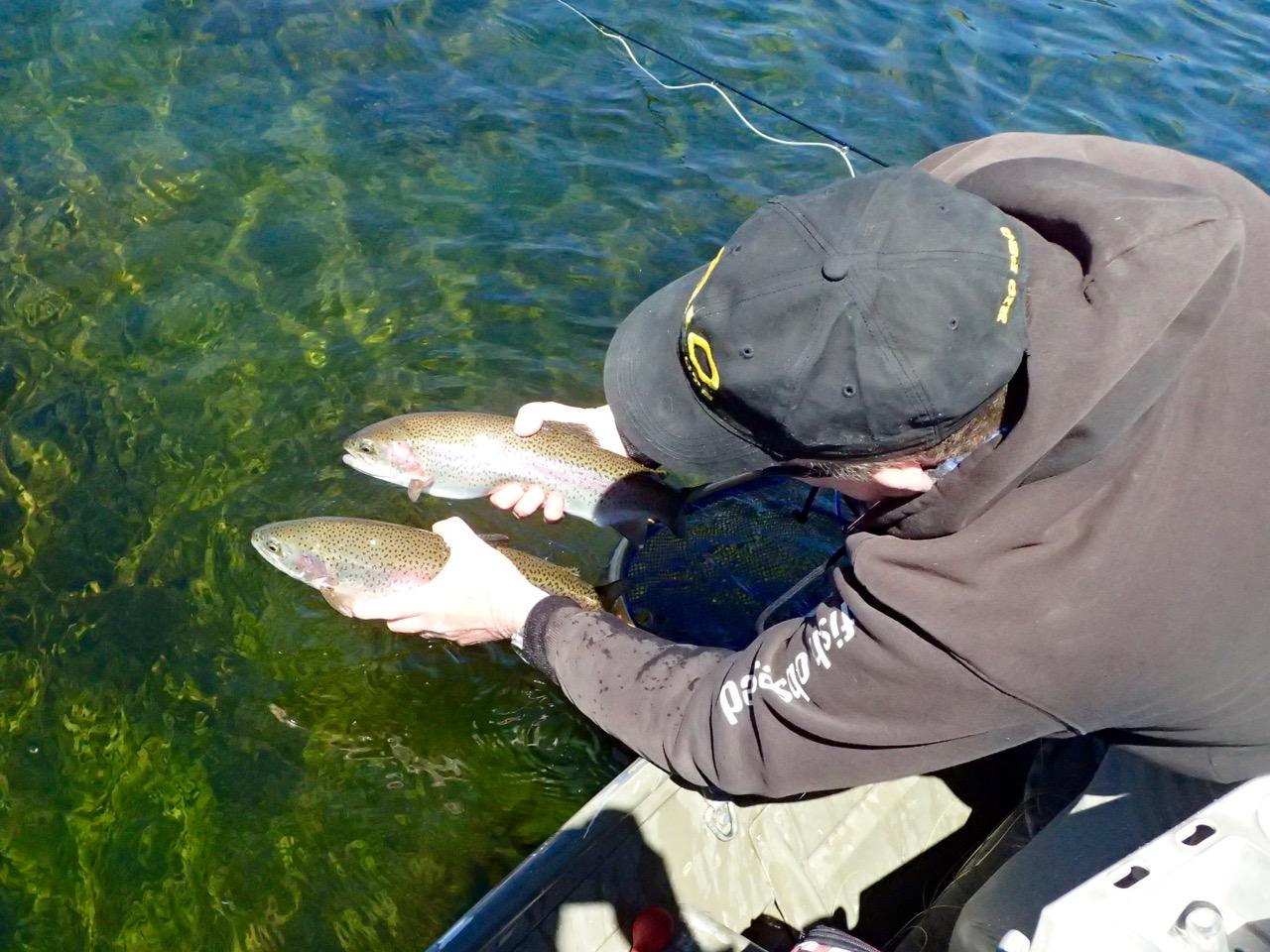 The Hover is definitely the ticket for that kind of sight fishing! Writing this has me itching to hit some of my favourite waters with shallow shoals.
Cheers! KW
Ken Woodward
RIO Regional Ambassador