JUNE Fan of the Month
Anne Susemihl 6.11.2018
My name is Anne Susemihl and I was born and raised in Colorado. I first learned how to fly fish with my dad when I was 8 and I was not immediately a huge fan (pretty ironic now). About two years ago I started going more consistently and since then it has become my biggest passion. When I am not on the water I am thinking about fly fishing, tying flies, or writing about fly fishing. I spend most of my time fishing all of the great rivers Colorado has to offer- but I've also gone on two salt water trips to two different counties so far. I love fly fishing because you can never stop learning and I hope to inspire more women to get out on the water!
What is your most memorable fishing experience?
My most memorable fishing experience so far has been my recent trip to Christmas Island. We spent 6 days walking many miles along the coral atoll in search for exotic species to cast to. I have never been somewhere so remote in my life, and it was amazing that fly fishing brought me there. The species I caught included giant trevally, golden trevally, trigger fish, bone fish, bluefin trevally, and many more. Many of the species I caught were on flies that I tied myself so that made the catch even more rewarding. I love my trout fishing but there is something seriously addicting about salt water fly fishing.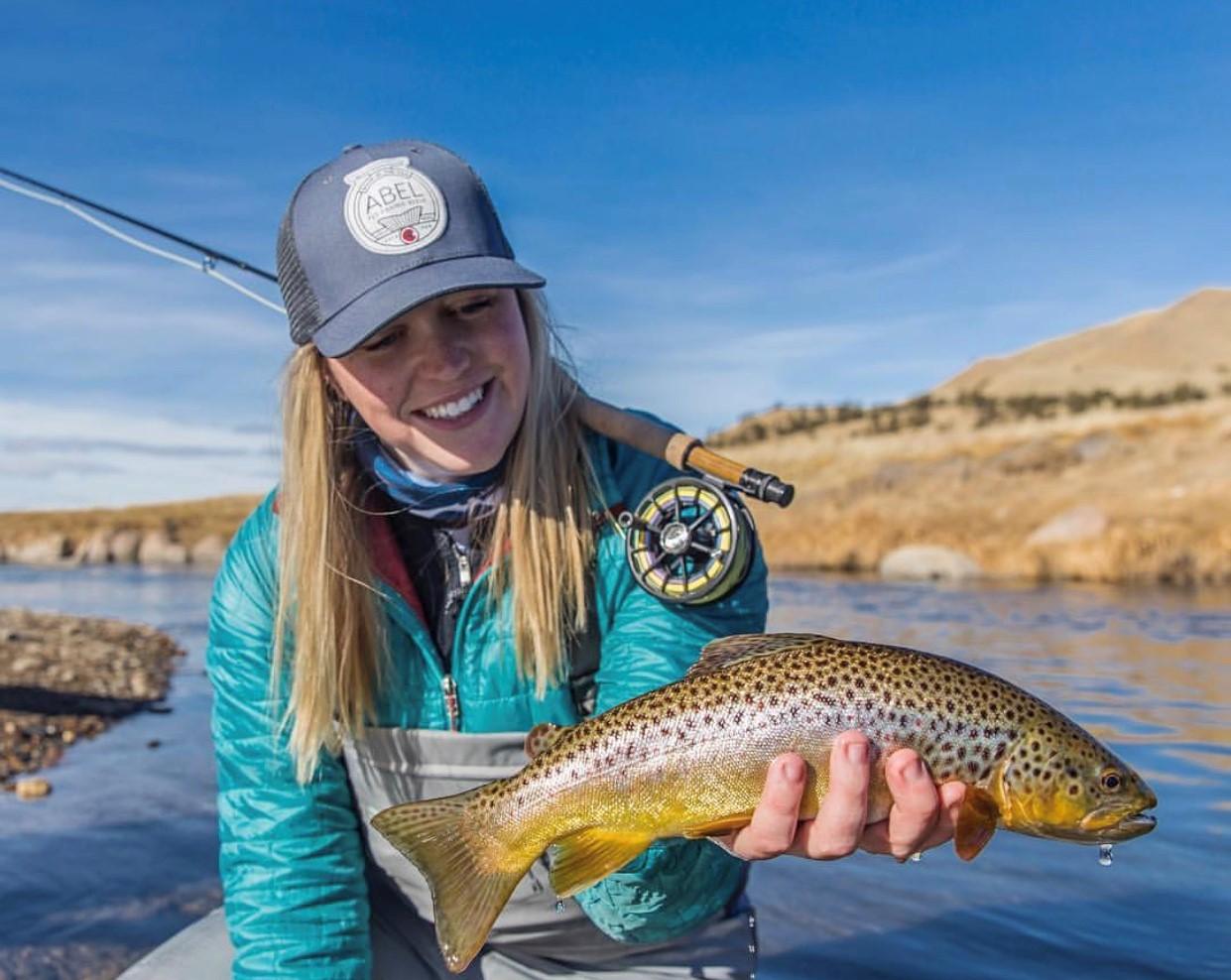 Which RIO line do you fish and why?
When I was young and my dad first taught me how to fly fish, he took me to buy my first set up and he bought me Rio line. Since then it has been the only line that I use. My favorite line to use on my everyday set up here in Colorado is the 5wt Rio Gold. It has been extremely sturdy and reliable. When salt water fishing, I love using the DirectCore Flatspro- it casts so smooth and gives very solid strip sets.
5wt RIO Gold
The line other trout lines aspire to be.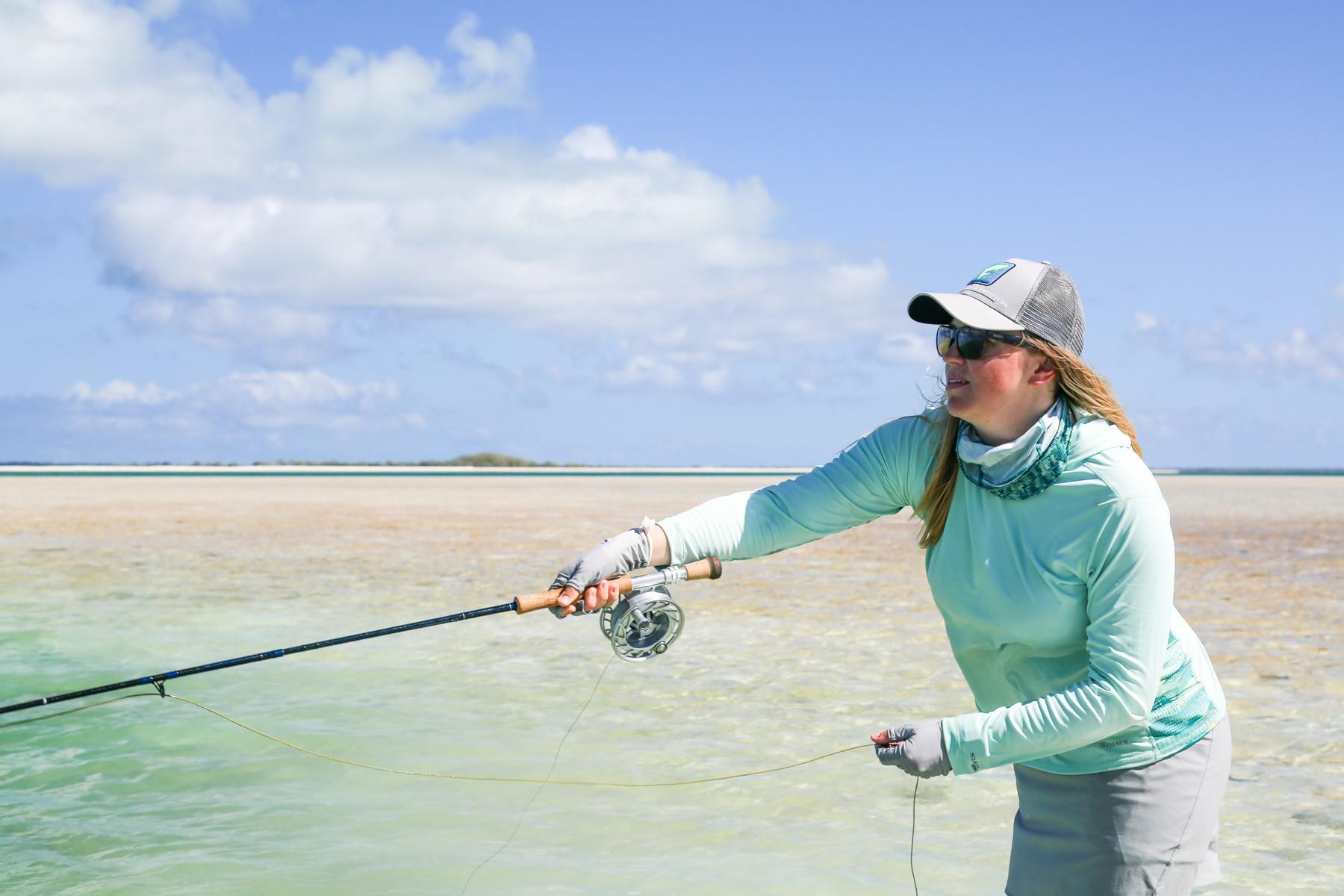 What is your favorite fishing technique?
My favorite fishing technique is the double haul. I actually recently taught myself how to double haul just by watching Simon Gawesworth's video as part of the Rio "How To" series. I went to the park and watched that video about 20 times, practicing the key 4 steps he emphasizes. Soon enough, it all came together for me. I like this technique not only for the distance that I have gained in my cast, but it is extremely fun. I highly recommend this video to everyone as Simon makes the double haul easy.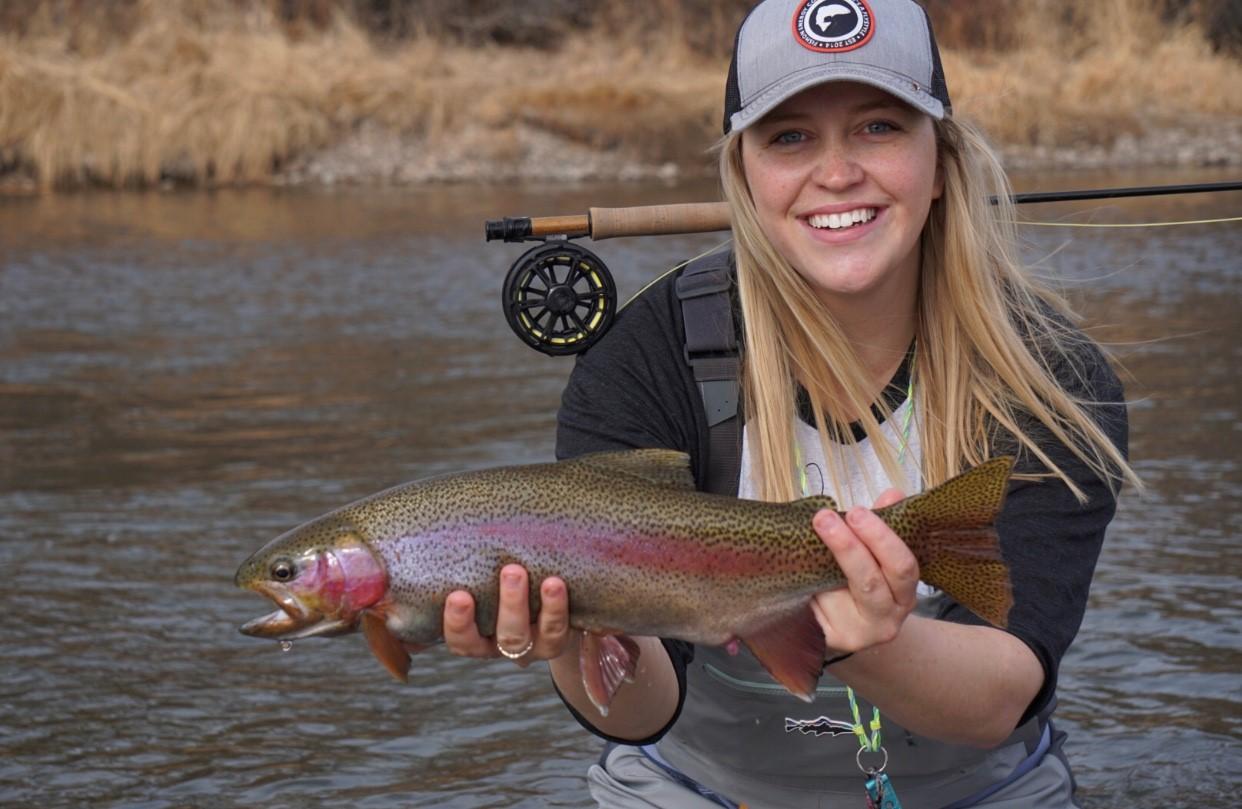 What is one fishing tip for other anglers?
My biggest tip for other fly fishers is to never stop learning. I think as anglers we tend to focus on being the best at one aspect of fly fishing and we tend to lose sight of everything else fly fishing has to offer. I want to encourage everyone to always challenge yourselves- try a different style of fly fishing, learn a new casting technique, go somewhere outside of your comfort zone. As one of my favorite guides once said, "There is no such thing as luck, big things happen when skill meets opportunity". You can always improve your skill and knowledge in fly fishing, from there the opportunities are endless