How to Fight Wind in the Magic Waters of Patagonia: Equipment Selection
By Martin Aylwin 7.16.2015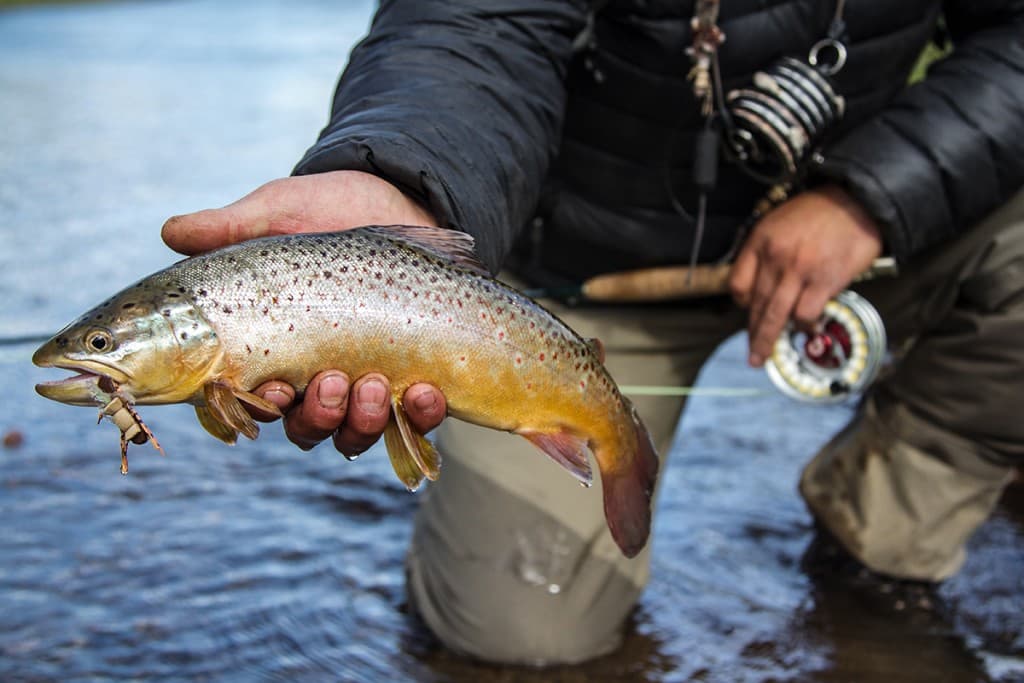 Chilean Patagonia is truly an amazing fishery. There are more rivers and lakes that you could probably fish in a lifetime. If I can tell you what is the most amazing thing for me about Patagonia is that most of the season you could fish with dry flies. Probably you are imaging small flies, long leaders and spooky trout. Although that kind of fishing can be found in Patagonia too, big terrestrials are the main food in trout's menu for many months during the season. For the fisherman, this can only mean one thing: casting big ugly foam flies.
In Patagonia, the wind, as well as the beautiful landscapes, will be your partner for most of the days you fish. Sometimes the wind is so intense; that makes casting very difficult, even for good casters. Most of the days, the wind is strong but allows you to fish. The better prepared you are, better results you will have. Of all my trips to Patagonia in the past ten years, I had only one or two exceptional days with almost no wind.
Wind in Patagonia has some good features too. The wind disturbs the water, affecting the trout's vision and their sensibility. Because of this, some of the biggest trouts can be caught in these days. With wind, some rivers that would be extremely technical and hard to fish become accessible to all fishermen. You just have to fight the wind effectively. In this article, I will give you some tips about equipment for you to consider before you come to Patagonia.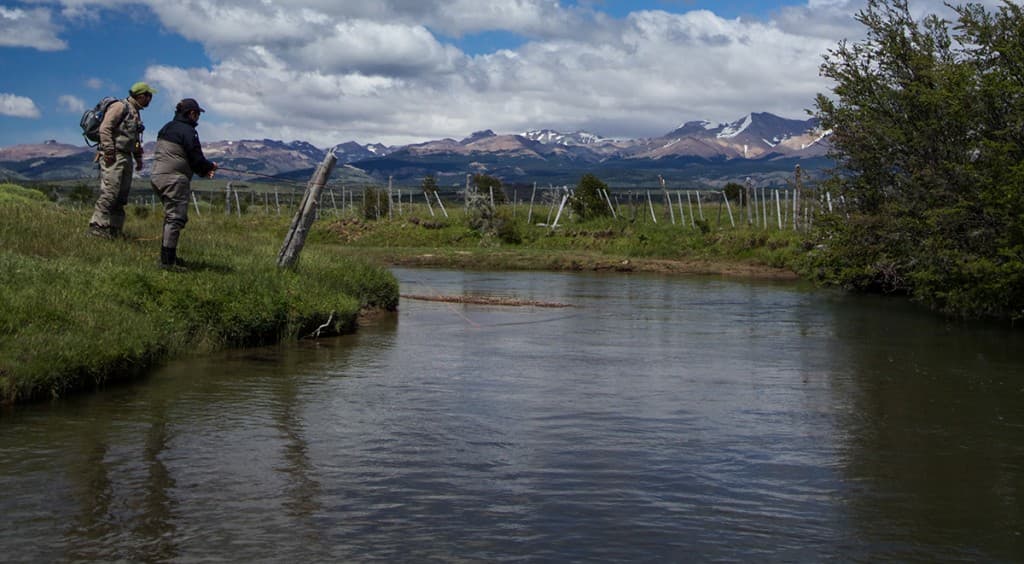 I was invited by Eduardo Barrueto to fish in Magic Waters Patagonia Lodge in Coyhaique
(http://www.magicwaterspatagonia.com)
, a superb family-owned Lodge that arrange flexible trips for every type of fisherman. I asked him to fish some of the spring creeks in the area. Believe it or not, these small size fisheries are home of some of the biggest trouts you can find in Patagonia in the regular season.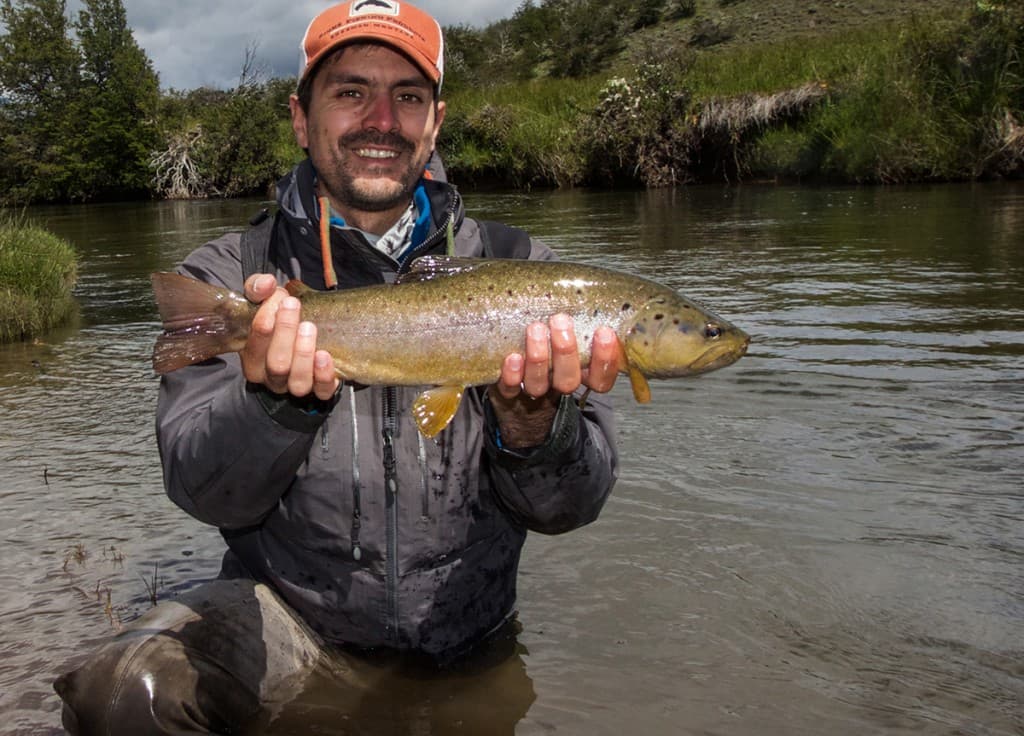 Spring creek fishing can be a very rewarding experience. Some of them are situated within the area of greatest wind, in the areas we call "the Pampa". In the Pampa, there are no mountains or hills, no trees and almost no bushes, so there is no impediments for the wind to blow at it full strength. Sometimes you are lucky to fish with the wind at your back, which makes life so much easier. But some days you will fish with the wind in front, and then is when equipment selection will really help you out. I will give you some tips on the equipment I use in Patagonia
Most people think that casting into the wind is all about casting skills. But this is not entirely true. You can help yourself a lot selecting equipment that will help you to cast big ugly dry flies into the wind.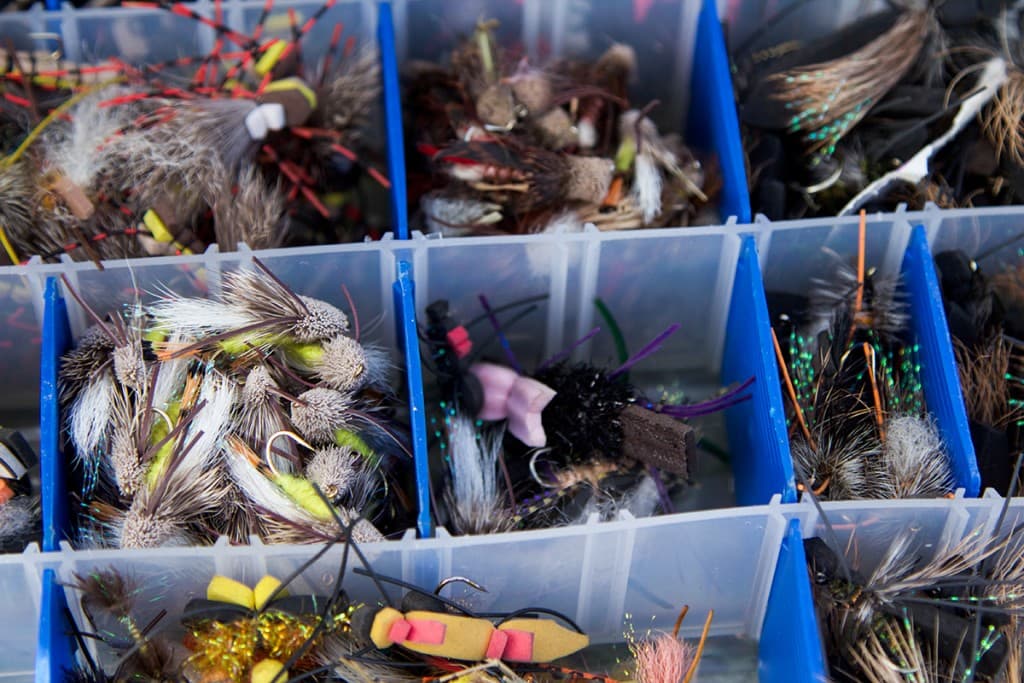 Bigger flies, like the terrestrials we usually cast in Patagonia are wind resistant. The line you choose will have a great impact in your fishing. The type of line and taper design is very important. Using heavier lines, or taper designs that allow less energy to dissipate in the delivery cast will allow us to cast big flies easier.
I use different lines in Patagonia, my all around In Touch RIO Gold for less wind situations. When more wind arises, I always bring with me either an In Touch RIO Grand or RIO In Touch Xtreme Indicator. What these two lines do is to preserve most of the energy of the cast, so that energy goes trough the line directly to turn out the fly even with front wind.
Leaders have to be matched with lines in order to have the best result. For normal wind conditions in Patagonia I use 9' or 12' 3x-4x feet RIO Powerflex Trout leaders. For extreme wind conditions, I use 3x RIO Indicator leaders. The long and powerful butt section of RIO Indicator preserve enough energy to turn up the foam flies and is an excellent option in windy days.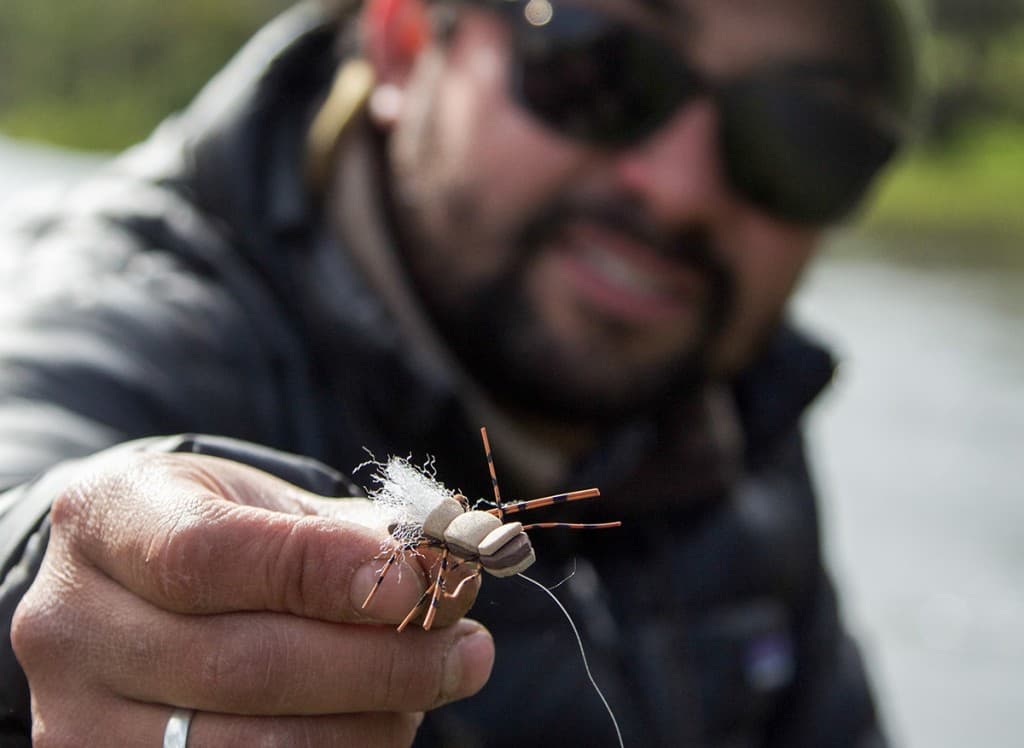 When it comes to rod selection, a fast rod is a must for Patagonia. Fast action rods like Sage One and Method are excellent rods to cast in wind conditions. The sizes I prefer to use in Patagonia are #6 or #7 weight.
The next time you come to Patagonia, other than practicing the double haul, practicing casting big foam flies before you arrive Patagonia, go to your nearest fly shop, and look for some equipment that fit those windy days you will find in Patagonia. Good luck
By Martín Aylwin, Chile. Master Caster Instructor (MCI)
of the International Federation of fly Fishers (IFFF).