Hidden Gems
Rob Parkins 7.06.2017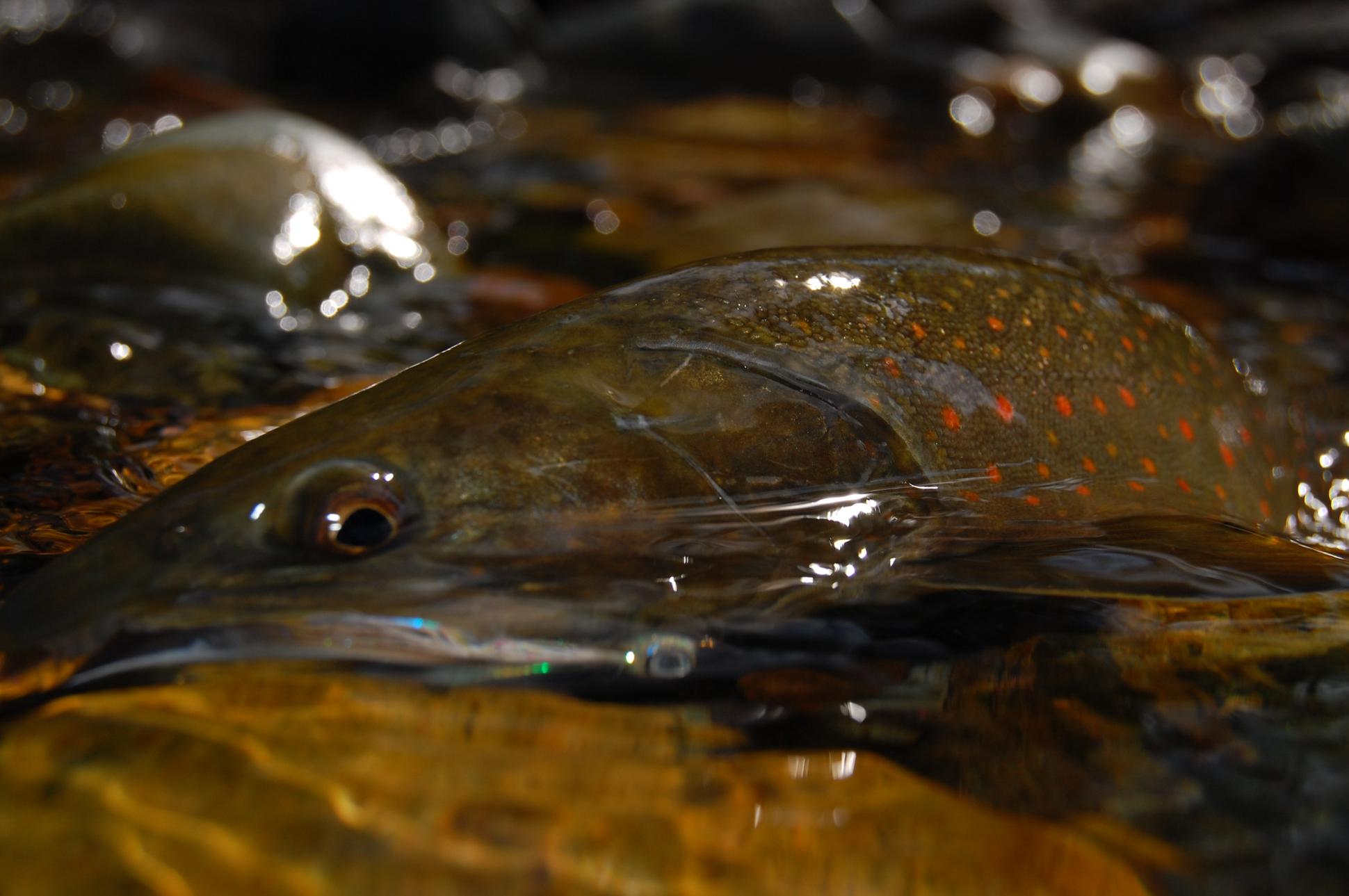 The 4th of July weekend is a time when we all get out and celebrate, eat and drink, have picnics and watch fireworks. For me, it is a time to fish. Usually, this weekend is the start of salmonflies on the South Fork of the Snake and a great time to load the boat with camping gear and float the canyon for a couple of days in search of big fish eating big foam flies. Solitude it isn't, as it seems every boat in East Idaho is in also trying to capitalize during the most exciting hatch of the year.
This year is going to be different – the river is still high and off color, and the salmonflies have come and gone. All the other large rivers in the region are still in the process of runoff as well, leaving the floating angler with more opportunity for partying and bbq than success with a dry fly. For someone with weekend plans and limited fishing availability, what do you do?
I am going to explore. Starting where I left off last year, I will pick up my dog eared copy of Chris Hunts book, "Fly Fishing Idaho's Secret Waters" and set off for a peaceful campsite and clear, or somewhat clear, water of a smaller tributary stream or high mountain lake. This strategy has become the focus of my angling opportunities in the last several years, allowing for more freedom, solitude, room for the dogs to run as well as bringing me back to my roots of catching native trout in small streams that make you feel like you were the first person to ever be there. I encourage everyone to get out and explore – utilize our free public lands while feeling like a kid wet wading up the middle of a stream with a small box of flies and not a care in the world.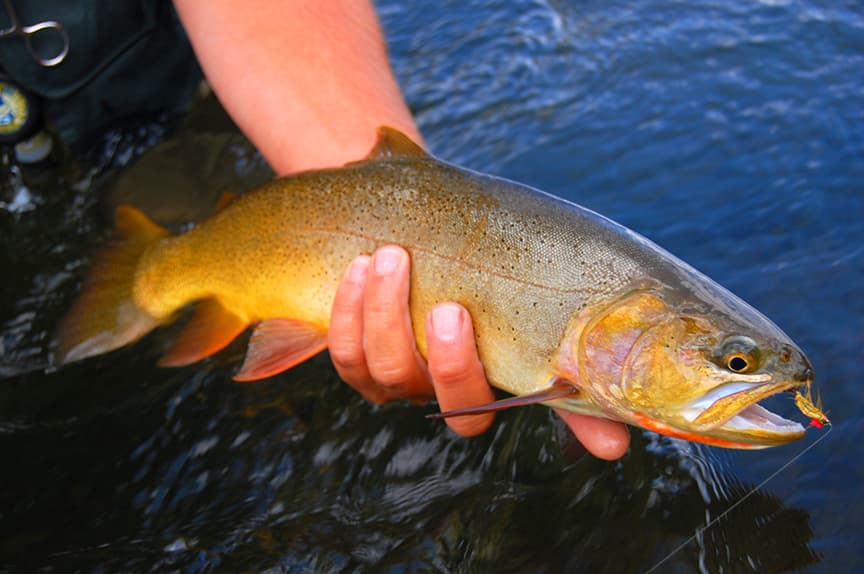 The sense of adventure, seeing new places, and getting exercise while having the potential to find new species of trout is an invaluable reward for taking the path less traveled. Just some of the highlights to these excursions include catching large Bull Trout in streams so small you can lay your fly rod across it without getting wet, Grayling in small mountain lakes and the very fun marathon of completing the Wyoming Cutt Slam in in one day with one fly. The exciting, and unexpected, benefits of exploring these western streams never cease to amaze me – hidden hot springs, seeing wildlife such as mountain goats, bighorn sheep and both black and grizzly bears - and allow me to escape from reality for a brief period of time.
I am a firm believer in the KISS (Keep It Simple Stupid) theory of backcountry fishing day trips. A day pack with rain jacket, water, camera, bear spray, snacks and a flask also hold the minimalist gear for a day of fishing. This includes a single small box of flies with generic patterns such as parachute dry flies, caddis, hoppers, ants and small streamers, forceps, floatant, an extra leader and some tippet. The trout in most of the areas I fish are very opportunistic due to the lack of food sources and will generally eat anything you put in front of them, leaving you plenty of leeway in your choice of pattern and allowing you to use heavier tippet than normally used on other high pressured water.
There are 3 rods I mainly use, all dependent on what and where I plan on fishing - An old Phillipson 5wt glass rod that my late father received as a birthday gift in the 60's, my Sweetwater 8' 4wt bamboo (mid-life crisis purchase - my idea of a shiny red mustang) and the new Sage X will be the "go to" rod as it allows me the versatility of fishing in many different conditions. Because I do not know weather I will be fishing small or big dry flies and possible need to throw a streamer, the
RIO Gold
WF line on a simple click and paul reel is the constant on all of my back country rigs. for leaders i use 71/2' 3x
Powerflex Plus
leader and have spools of tippet rings ranging from 2-4x. With this setup I am able to make long casts with a delicate presentation and be able to make short casts, and roll casts, in tight quarters.
Having a backcountry kit ready, all you need to do is take a look at Google Earth or grab one off the many regional guide books available at any fly shop, take a paper map for backup and point your compass in any direction. Look for the blue lines and being realistic with your abilities, get ready for an adventure that will create memories of a lifetime and that sense of being the first to explore that area.
P.S. Don't forget the bug dope. The Yellowstone region is notorious for mass swarms of the huge rabid mosquitos.