Half and Half
Jon Cave 7.28.2015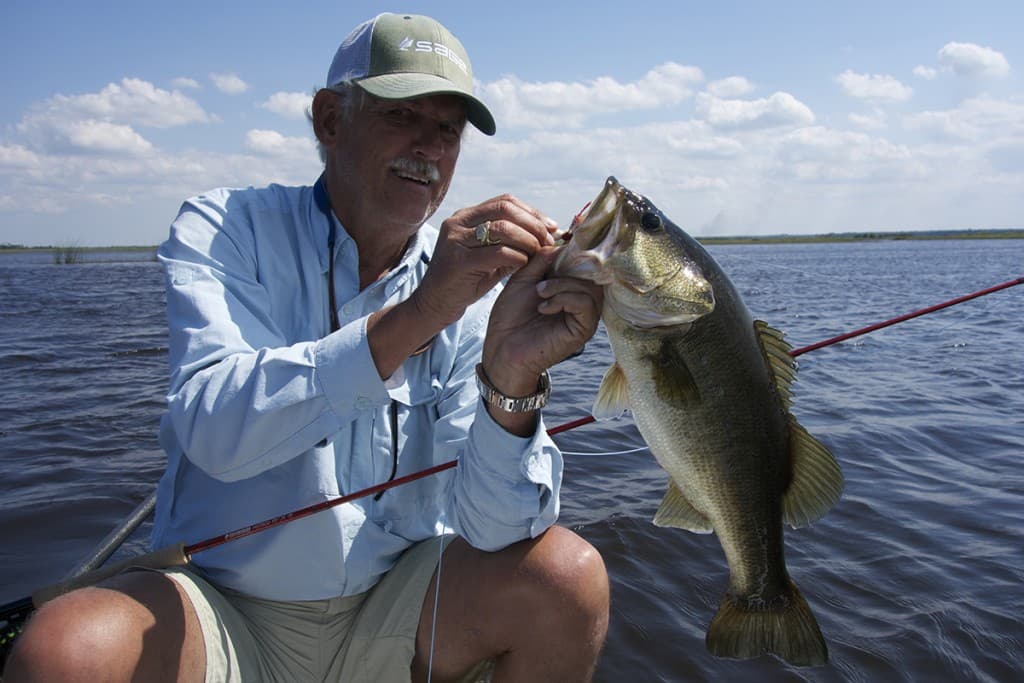 I live in a fly-fishing paradise. East Central Florida has so many truly world-class fresh- and salt-water fisheries within close proximity of one another that I sometimes have a tendency to over-think and vacillate in deciding which one to choose on any given day. Saltwater flats, coastal rivers, inlets, the Atlantic, canals, creeks, rivers, and lakes are all within a very short drive of where I live. Before you mockingly say "Oh gee, doesn't he have a tough decision," let me say that selecting from a list of top-notch places to fish is wonderful dilemma to have so I'm not looking for any sympathy here. It's kind of like having to decide between ordering a T-bone, prime rib, lobster, or oysters on the half shell at a restaurant. I simply can't lose no matter which way I go, but sometimes a sample of each might provide the most satisfaction.
And so it goes with fishing. Some days I like to put all my eggs in one basket at a single body of water and on other occasions I prefer to try 2 or more entirely different fisheries situated within a short distance of one another. My favorite way to accomplish this feat is with a trip I refer to as the "half-and-half," which is when half the day is spent at one locale and the remainder of the day at a separate location.
Here are some great half-and-half trips in my neck of the woods. Maybe you can come up with some of your own.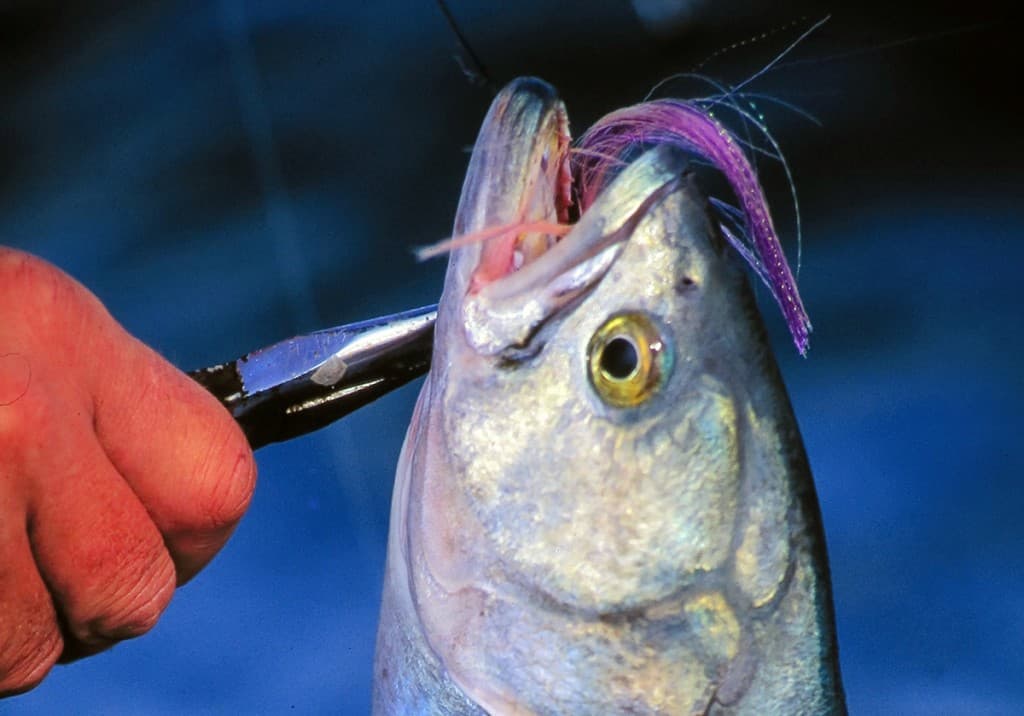 Half-and Half: Small Boat Trip in Fresh- and Salt-water
My favorite split trip is to spend the morning casting to redfish and spotted seatrout on the flats of either the Indian River or Mosquito Lagoon in the area around Merritt Island National Wildlife Refuge (MINWR) and Canaveral National Seashore (CNS). Since I cross the St. Johns River on the short drive home, I frequently make a stop there to flyfish for Florida largemouth bass and bream. In the winter, I also target migratory American shad as well. My idea of a "super slam" for the day would be catching a red, trout, bass, and American shad – – a very doable endeavor and one that always brings me a great deal of satisfaction. This trip offers outstanding fishing in 2 of the most pristine "old Florida" environments still remaining in the State.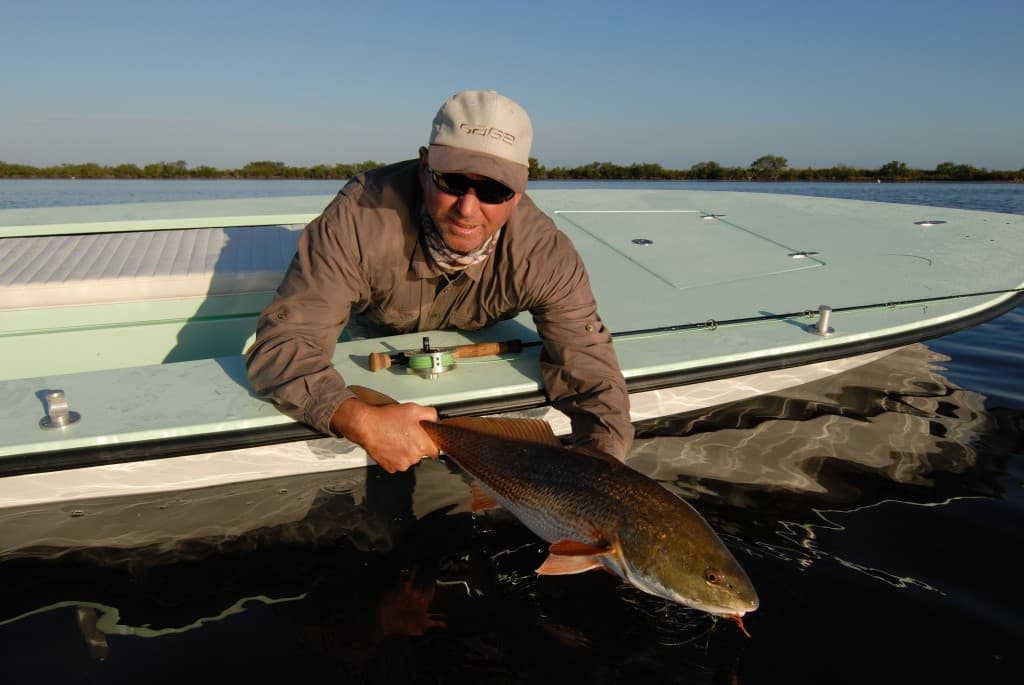 Basic gear for the day: Eight-weight rod with matching RIO Redfish or Bonefish Quick-Shooter Line and leaders tapered down to tippet sizes between .011 and .013. A 6-weight outfit matched to a RIO Bonefish Quick-Shooter line with tippets between .009 and .011 is ideal for bream and American shad. It's also a good idea to take along a RIO Saltwater Intermediate Sink-tip for the shad, especially when fishing in deep water.
Half-and-Half: Walk-in Trip
I love to catch baby tarpon. If you match your tackle to the size of the fish, they can be almost as exciting to catch as their big brothers. Many of the canals and "ditches" around MINWR and CNS have large populations of bantam silver kings and they are easily accessed by foot along the more than 200 miles of dike roads that are contained within the Federal properties. A short distance away in CNS, Playalinda offers excellent fly-fishing in the Atlantic surf, but you never know what species of fish may strike. The best time to go is in the cooler months when bluefish and pompano are most plentiful. By the way, one of these fisheries can also be combined with those in trip #1.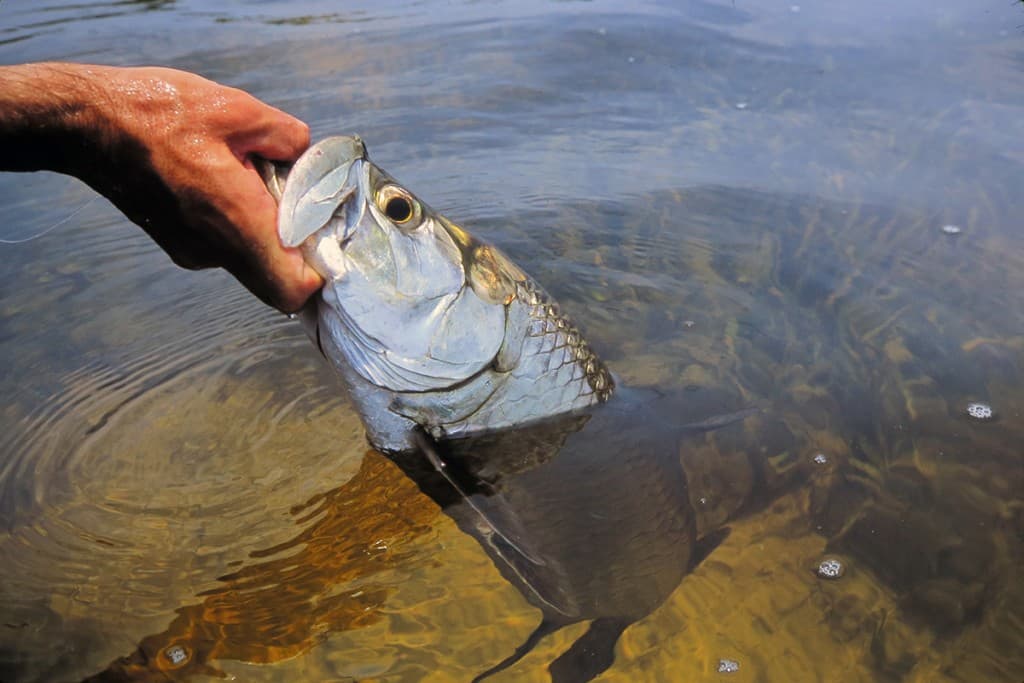 Basic gear for the day: For most tarpon fishing in ditches, a 5- or 6- weight is sufficient; however, there are a few locations where you might have to go up to an 8- or even a 9-weight, especially in some of the canals. Regardless, a RIO Redfish or Bonefish Quick-Shooter is a good line choice. For most fish, a shock tippet is not required, but I like to put on a small trace of heavier mono for larger fish that may weigh up to 30 pounds. Depending on fish and fly size, select an 8-, or 9-weight rod in combination with a RIO Saltwater Intermediate Sink-tip for the surf. Carry along some light wire to use as a shock tippet in case bluefish or other toothy critters are in the area. A stripping basket is essential.
Half-and-Half: Inlet and Tidal River/Bay
My favorite time to fish around ocean inlets is when large schools of bait gather there and draw-in cobia, albies, bluefish, and other great gamefish. The best fishing in these areas normally lasts until wind speeds increase in the early afternoon. Then I head for a coastal river or bay to cast for tarpon, snook, redfish, seatrout and other backcountry fish. Ponce Inlet is a common destination for me, but Port Canaveral and Sebastian Inlet are other possibilities.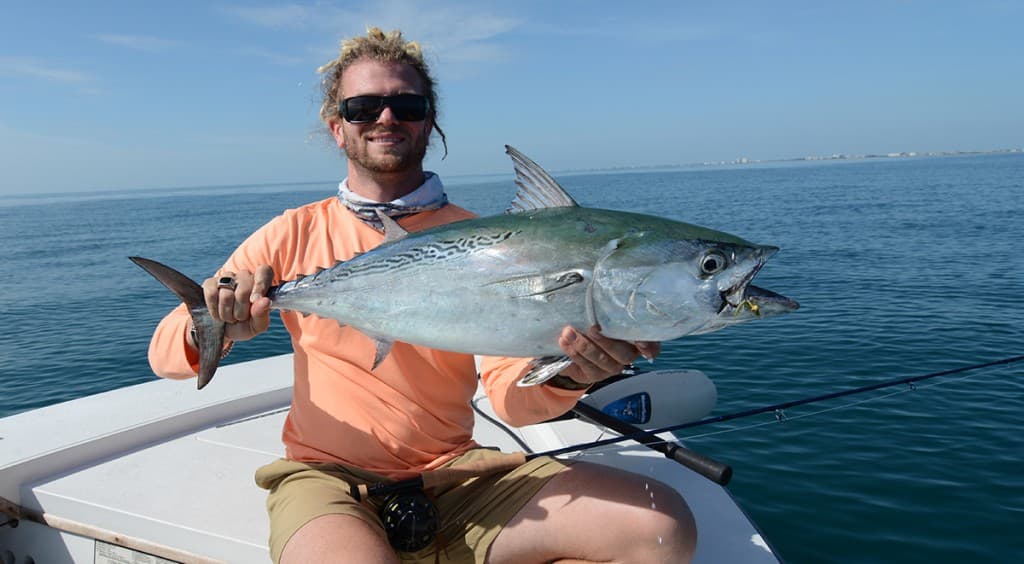 Basic gear for the day: A stiff 10-weight is ideal for casting to cobia with big flies while a 9 might be a slightly better choice for albies. I'll even drop down to an 8-weight for blues and other smaller fish. I always take along floating, intermediate sink-tip, and intermediate lines to give me the versatility to fish at different depths. Big-game style leaders are required for the biggest fish while tapered leaders with a shock tippet (wire or mono according to the situation) are sufficient for smaller species. That same gear is equally effective in coastal rivers and bays when matched to proportionately sized fish.
There are several advantages to breaking a day's fishing into 2 separate trips. Not only does it add more excitement to a day's fishing, but it also increases the chances of a successful day instead of having to give up and go home if the first place doesn't pan out. More importantly, for me at least, it feeds a lifelong fascination with being able to meet the challenges of fly-fishing for many species of gamefish under a variety of circumstances. "Waiter, I think I'll have the surf-and–turf."