Globe-Trotting: Making Fly-Fishing Travel Easier
by Brian Horsley 6.16.2015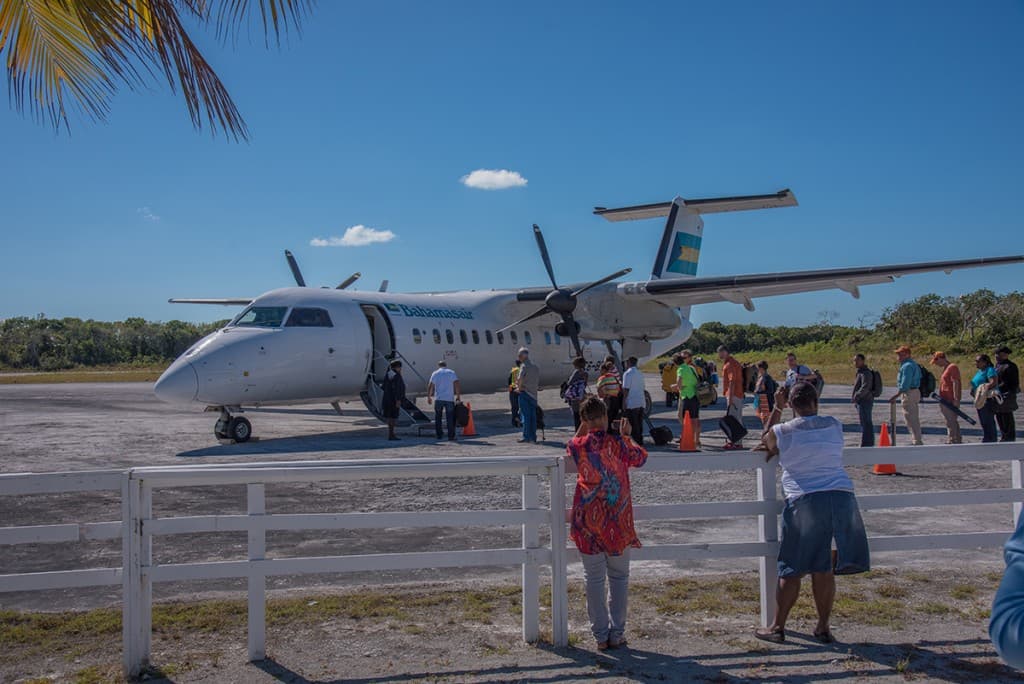 Fly fisherman seem to enjoy expanding their horizons by targeting a variety of species—both fresh and saltwater—in different geographic locales. While fly anglers based in the United States have a diverse range of fly-fishing options located within our borders, we also are lucky because some truly world-class fishing destinations lurk just outside those invisible boundaries. Mexico, the Bahamas Islands, and Canada come to mind.
But, not so fast. International destinations usually involve air travel and some unique logistical challenges. And I'm not talking about researching flies and tackle, either. Mexico for example, allows no more than four rods and four reels to be declared per person. Being aware of and accepting of these rules—even if you don't' agree with them—will make your travel much less stressful. Let's take a look at some other unique challenges I've faced in my long-distance trips across the border.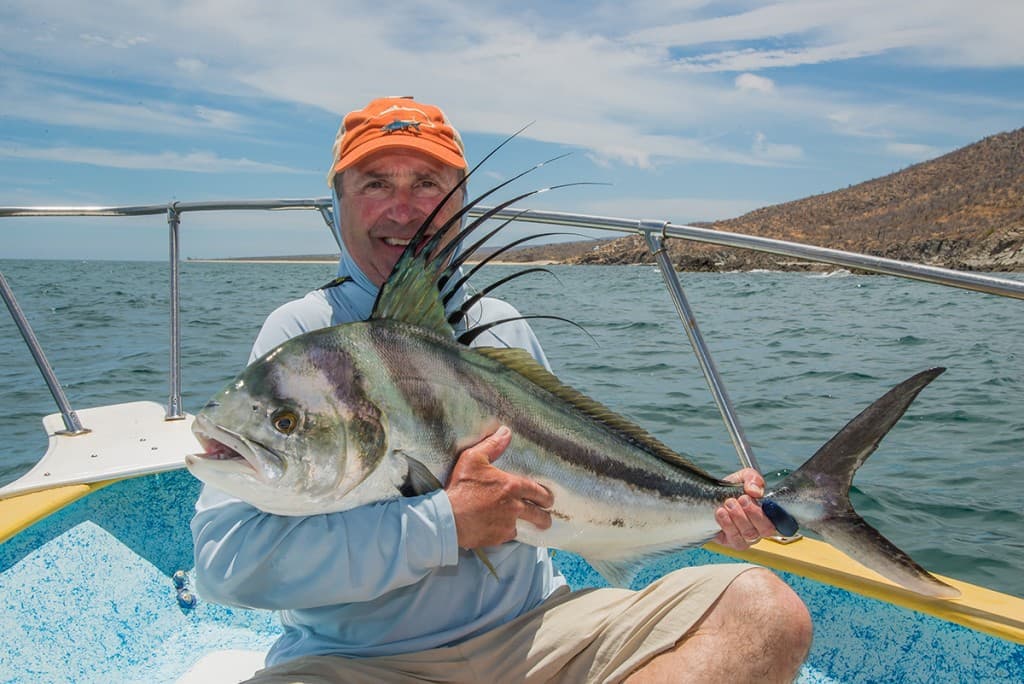 Baja Mexico is a very popular fly-fishing destination, and for good reason. With roosterfish, dorado, and other sporty species at hand in deep blue waters, it's an idyllic and beautiful place to cast a fly. Most people who fish in Baja do so in Southern Baja. They will fly into Los Cabos International Airport. As I mentioned earlier, the Mexican Immigration form states that no more than four rods and four reels are allowed per person. They seem very strict with this at times, charging a fee for any overages. What is confusing is why the amount of the "fee" is never the same. Another challenge pertains to camera and video gear, as the form states two per person. Planning ahead makes international travel much easier and less stressful.
Anglers flying to Baja from the United States can carry all of their fly tackle onto the aircraft with no worries. But the same isn't so on the return trip; fly rods are fine to carry on, but the Mexican officials allows no reels with line. Period. No exceptions. It is important to have a way to check your reels and or rods for your return trip, which usually means packing an additional bag or piece of luggage… inside your luggage.
Also, it's great if you have the TSA printout on what carry-ons are acceptable, but keep in mind that applies to United States flights only; it is worthless in Mexico. But heck, one roosterfish will make it all worthwhile, I promise. Oh, and also consider trip insurance, which can be purchased when you buy your airline ticket. To most people it sounds like an unnecessary add-on, but it can help salvage a busted—and expensive—trip.
When putting together your packing list for Baja, do not forget RIO's Tropical Outbound Short (OBS) lines in both intermediate and floating flavors. These lines are proven winners for roosterfish, dorado, and other Baja species. The OBS lines give the angler a way to quickly deliver a fly a long distance, which is imperative for roosterfish. Rio's new "GT" fly lines are also gaining traction as a good rooster line. Rio's Leviathan Sink Tips are also very useful for black skipjack, yellowfin tuna, and deep-reef species, such as pargo and cabrilla.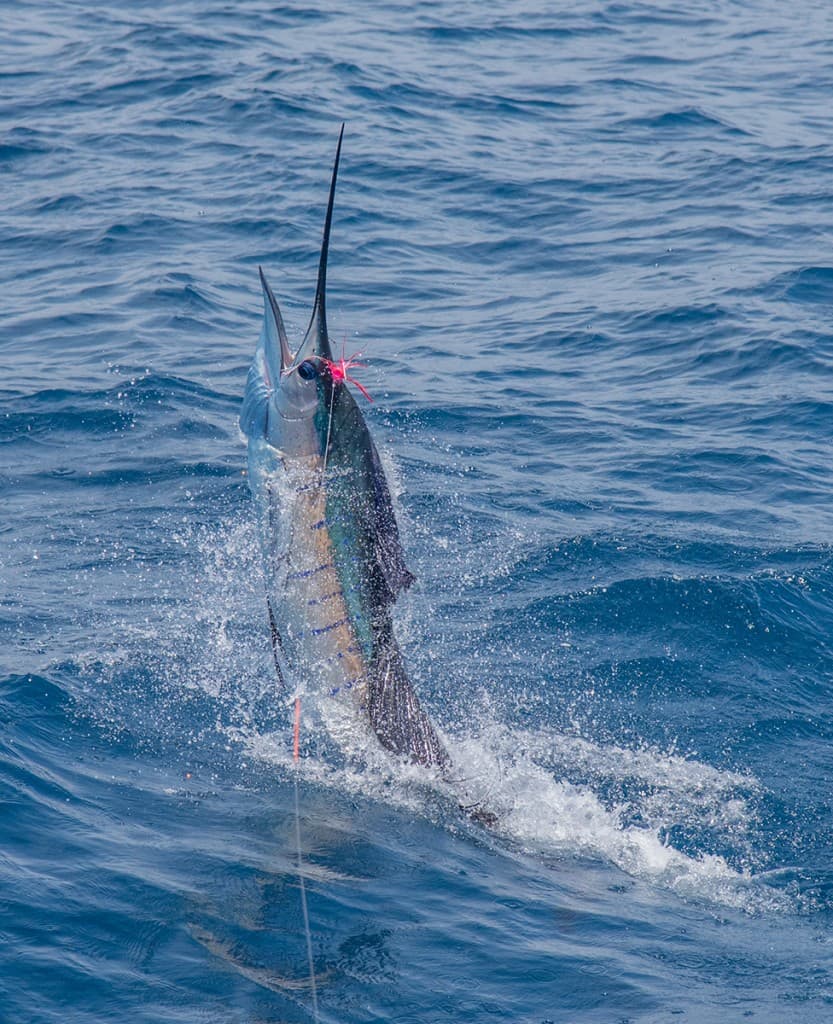 You'll be glad to know that Guatemalan customs, unlike Mexico, has no rod or reel restrictions as you enter the country. What the country does have is waters loaded with billfish, especially sailfish. We've found that customs does tend to ask questions if you are carry a lot of cameras and camera-related gear, like we do. In fact, one Guatemalan customs agent suggested we check the box on the immigration form that stated we had professional equipment. On your return trip to the United States you can carry on your rods, but again, no reels.
Guatemala City has a super modern airport and they make it very easy to clear customs and get on with your adventure. In the deep-blue Pacific waters off the coast, billfish anglers have been using Rio's Billfish Shooting Head fly lines for years; it has become the standard. Our last trip here in 2015 was spectacular, with literally hundred of sails raised over the course of the week, and tons of hook ups and releases.
It's Better in the Bahamas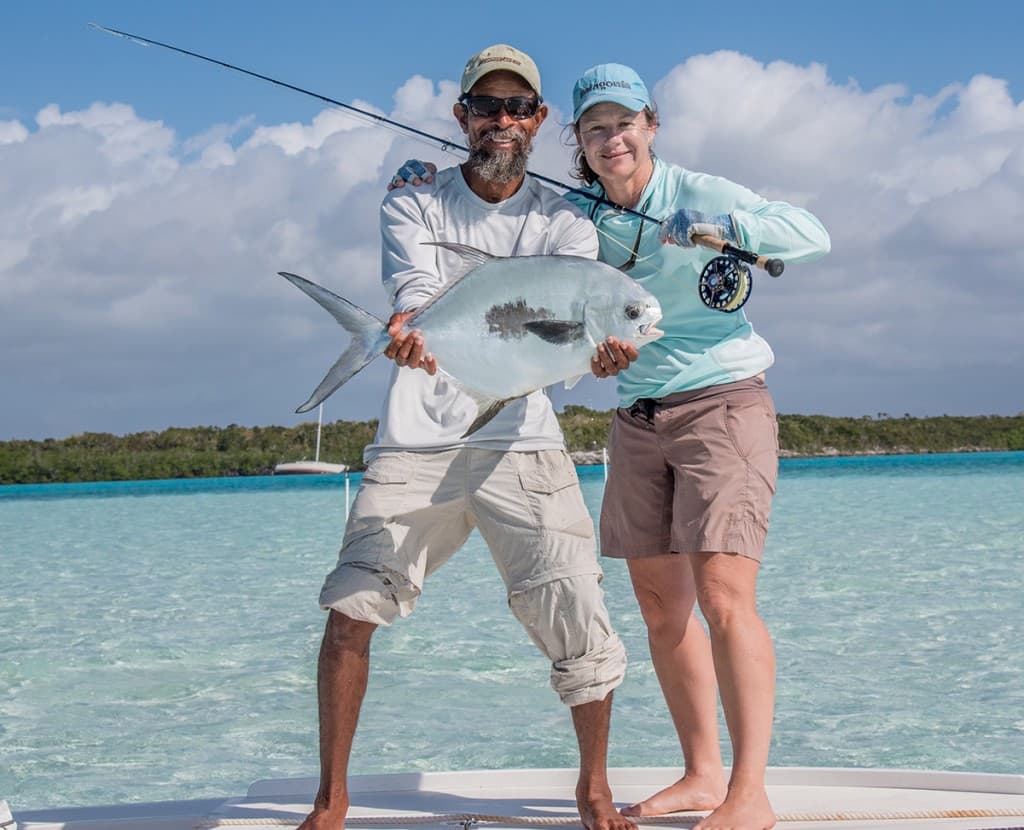 Bahamas air travel is very easy, as is the island attitude once you get there. Bahamas customs officials are very used to fly fisherman and their need to keep fly tackle within an arm's reach on the plane. Hallelujah, you can carry on all tackle—reels included—in both directions!
When traveling not just to the Bahamas, but anywhere, check with your outfitter or guide as to what tackle and flies you should bring. There is nothing worse than being in the middle of the Nicaraguan rainforest, only to have your guide look at your 200 flies and ask you if you have anything else. No, I'm not joking. In your luggage packed for the Bahamas, also do not forget RIO's Bonefish Quick Shooter and Permit lines. These lines are easy to cast and are bringing greater angling success with persnickety flats fish.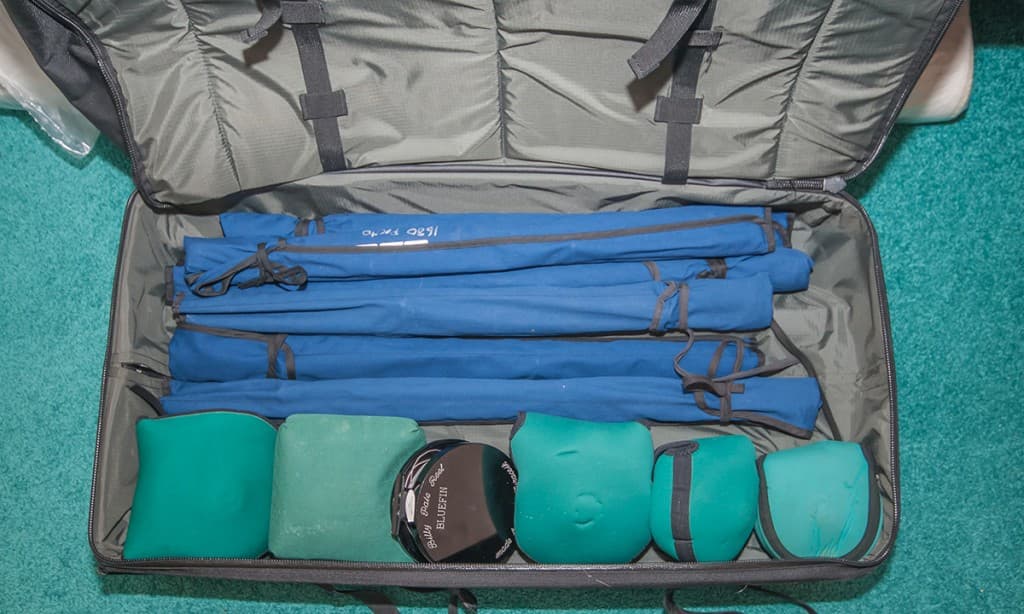 On all trips abroad, there are basic medical things you should pack—because you may not be able to find them where you're going. Consider packing over-the-counter painkillers, diarrhea relief medicine, cold medication, your usual daily medications, if you have any, and a broad-spectrum antibiotic, in case you get a waterborne stomach bug. Check with your primary care physician; most have a travel kit they can prescribe. Also consider Global Rescue or some other medical service insurance. It is excellent insurance to have. If you have major health issue or medical emergency, including injuries, they can arrange to get you out of the country.
The act of traveling is often actually the toughest part. The best tip I can give you is to leave plenty of time between connecting flights and get to the airport early. You'll have a much more relaxing time, if you're not rushed. Clearing customs on your return to the United States can take more time than expected, so plan for it. If you travel, or plan to travel out of the United States frequently, look into getting a Global Entry Card. There is a special line for Global Entry cardholders when clearing customs in the United States. Having the Global Entry card will also give "TSA PreCheck" at security screening checkpoints. Click (http://www.cbp.gov/global-entry/about) for more information.
In you carry-on bag, you should have several things to keep yourself entertained. Kindles, iPads, laptops, and a good book—or all of the above—will let you pass time in the airport waiting for your flight, and while you're in the rarified atmosphere jetting to your next fly-fishing adventure at 600 mph.
A long time traveling fly fisherman once told me that the inconveniences of travel are easily accepted because of the adventures they open up. I have to agree.