Floating Lines for Stillwaters
by Phil Rowley 8.25.2015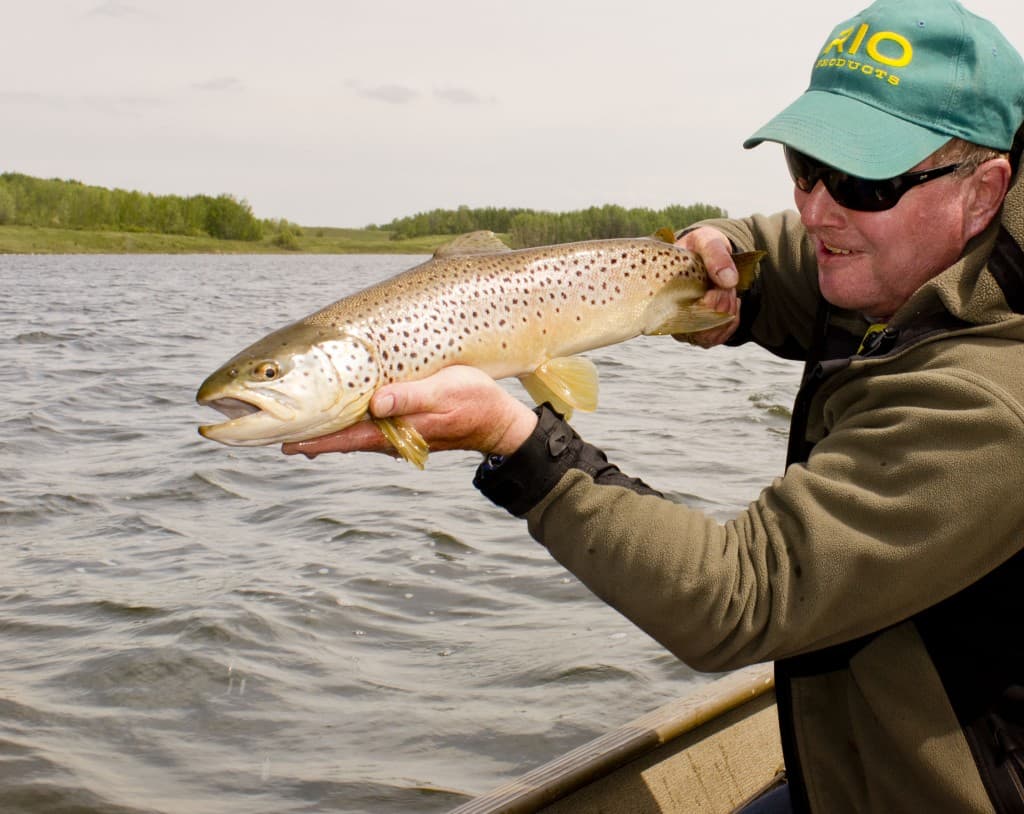 At first, sinking lines such as the Camolux, Hover and Deep series of lines might seem obvious choices for fly fishing lakes. Although these lines are constant companions whenever I venture out onto one of my favorite lakes if I was only allowed to use one line, without hesitation, it would be a floating line. The versatility and presentation options the floating line affords makes it an invaluable tool for the stillwater fly fisher.
Although one could argue that any floating line will do there are a number of stillwater presentation challenges to consider. Strike indicators, nymphing using long leaders and targeting surface feeding trout all have their specific challenges. Thankfully, there are a number of choices within the RIO stable designed to help you meet a myriad of stillwater presentation challenges.
Designed originally for casting large indicators, weighted flies and weight on the leader the Indicator II or Indicator Xtreme are outstanding stillwater lines. Aside from indicator presentations, Indicator lines are also excellent choices for long leader presentations. Coupled with long 9.5'-10' rods, Indicator lines, particularly the 50' long head of the Indicator II, enables powerful roll casts. The roll cast is one of my favorite presentations for casting tangle prone multiple fly indicator rigs. The superior mending ability of these lines also allows easy line positioning to ensure you maintain direct contact with your flies. Coupled with a reach cast Indicator lines are an excellent line choice when presenting your flies slightly down and across a wind induced current. Wind drifting is an excellent stillwater tactic for presenting flies such as chironomid pupa, damsel nymphs, mayfly nymphs even leeches in natural almost static manner. The aggressive head design of this line doesn't always afford the most delicate of presentation so it is perhaps not the best floating line choice for dries or emergers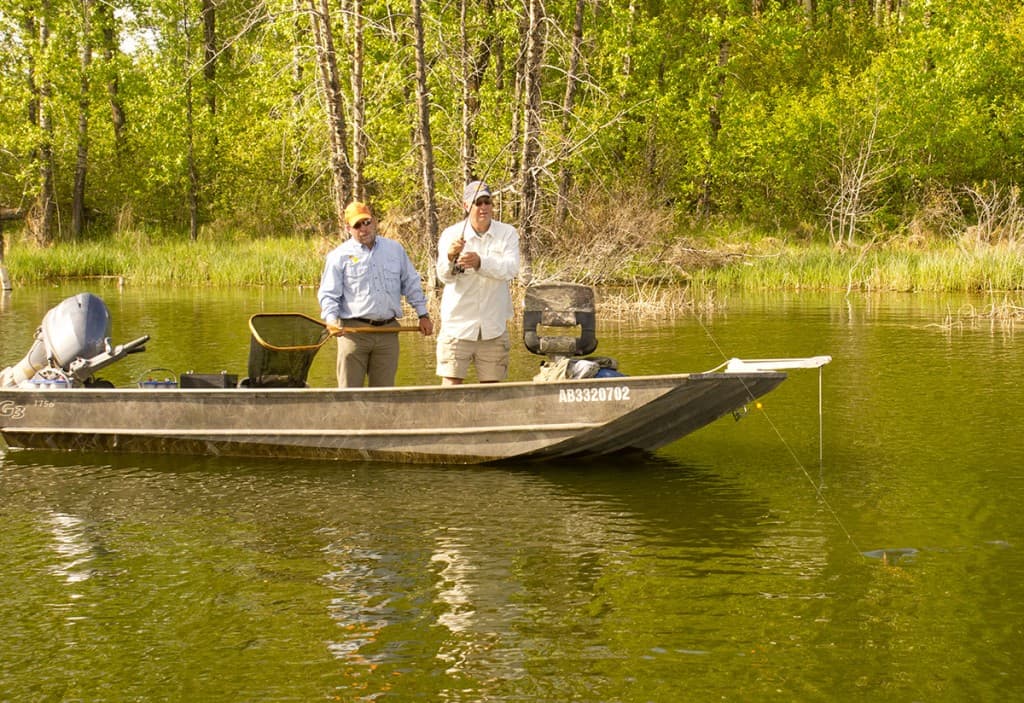 With a head section a full line weight heavier than the overall line itself the RIO Grand was designed for today's fast action fly rod. For the lake fly fisher the oversize head, like the Indicator series of lines, helps turnover long leaders, indicators and offers excellent mending properties while still maintaining a suitably long front taper to cover fish feeding on emergers or adults. The RIO Grand is an excellent all round stillwater line possessing the ability to cover a range of floating line presentation techniques.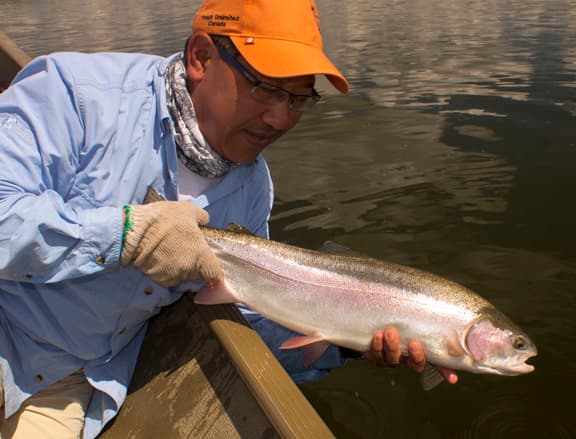 Presenting small weighted flies such a chironomid pupa, using long 15'-25' leaders is arguably my favorite stillwater presentation technique, particularly when targeting chironomid feeding trout in water between 18' and 22' deep. By balancing the overall leader length, sink time, pattern weight floating lines coupled with long leaders can be used to cover a variety of water from 12'-25' deep. For most however, the thought of casting multiple flies and long leaders seems a recipe for disaster. The reality is long leaders are no more difficult to cast than shorter 9'-12'leaders. In addition to proper casting technique and timing, fly line choice plays a definite role, maximizing casting success and reducing leader induced stress. I use the RIO Perception line for my dedicated long leader or 'naked technique' presentations. The ultra-low stretch Perception line provides superior sensitivity helping detect the subtle takes long leader presentations are famous for. Once a strike is detected the Perception allows quicker reaction times translating into less missed takes and higher hook up rates. Once a trout is hooked, the low stretch core allows you to take the fight to the fish reducing fight time and stress as trout are efficiently defeated. As with all Connect Core lines, the Perception is a dream to cast, providing improved cast timings, distance and reduced tangles. As with the RIO Grand, the Perception is also an excellent choice for targeting surface feeding trout. The Perception however, is not suited for casting indicators.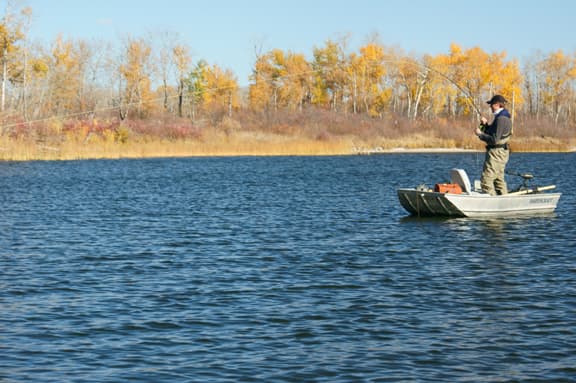 Getting your flies beneath the surface at or just above the bottom offers the best chance of catching stillwater trout. It is however, tough to pass up surface feeding trout, particularly if they are feeding at the surface consistently in decent numbers. Although lines such as the RIO Grand and Perception are excellent choices for these situations the design traits of the LT series of lines makes them the ideal choice for surface feeding trout. Some of the best dry and emerger stillwater fishing occurs when calm flat surface conditions and warm temperatures prolongs the emergence process. The challenge with these, seemingly perfect, situations is trout are spooky, tending to cruise in a random almost unpredictable manner. Accurate delicate casts are a must. The long front taper of the LT lines facilitates delicate gentle presentations, allowing you the best chance to meet the unique presentation challenges trout feeding in calm conditions offer.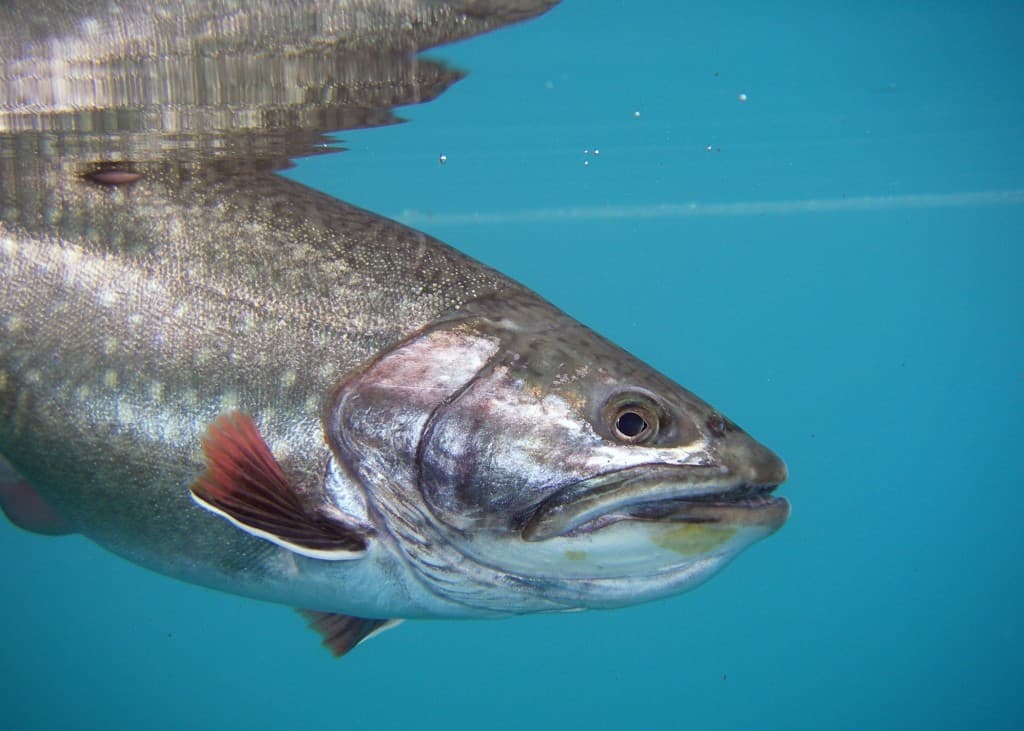 I strongly encourage you to master a variety of stillwater floating line techniques. Adding them to your presentation arsenal will make you a better stillwater fly fisher. Using a floating that is best suited for the specific presentation challenge further enriches your on the water experience. The next time you are on the water and a floating line seems the best option take the time to choose the best line for the task at hand, the right tool for the right job if you will.