Fishing with a Purpose
Alex Filous and Robert Lennox 4.05.2016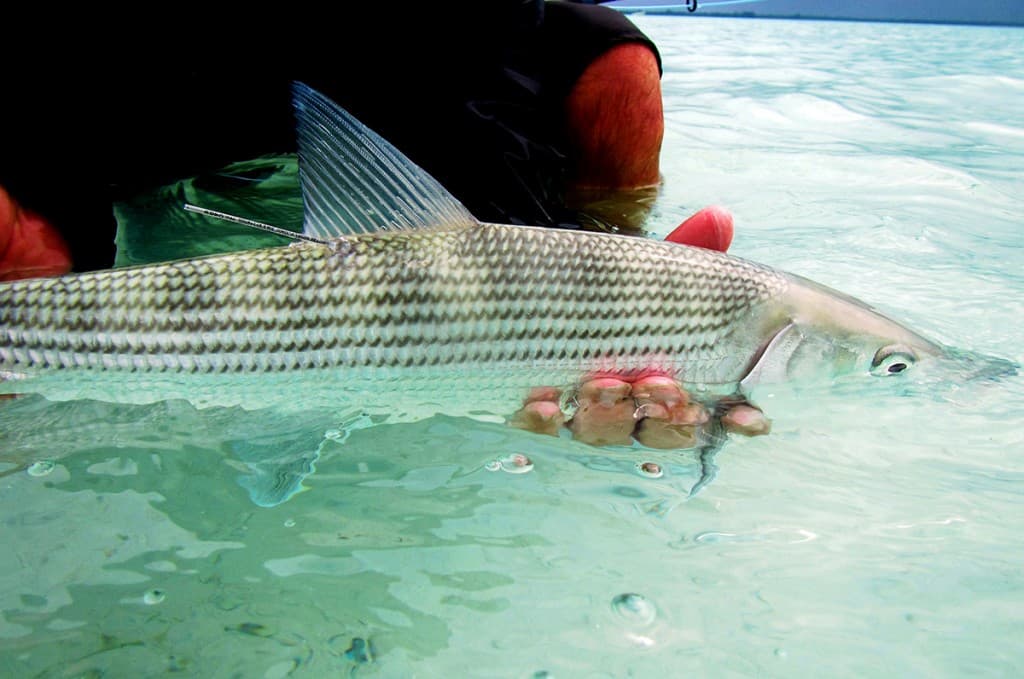 As we march across the coral riddled sand flats of a seldom visited atoll in the south pacific, a faint shadow slides into our field of vision, it is a bonefish – or as the locals refer to it in the native language, "Kio Kio". Bonefish here share the flats with bluefin trevally, striped trevally, and giant trevally and while we always have 8 weight rods in hand we keep 12 weights on us in anticipation of an encounter with some of the lagoon's monster trevally, which can pass over the flats at any moment.
Seeing these fish is a real challenge, even for experienced flats anglers, especially when sunny days give way to the clouds that reflect the characteristic turquoise hue of the lagoon. Fortunately, the bonefish of Anaa Atoll are generally quite large fish and with a keen eye they can be spotted along the edges of flats feeding on hermit crabs and mantis shrimp. Immediately the fly line glides through the air, the fly lands, and the rod buckles. Fish on.
In a moment, angling turns to science and the clock starts ticking to time the fight. As the bonefish speeds off across the flat, a bow wake rises and the dorsal fin of the blacktip reef shark that has been following our footsteps cuts through the water. We quickly land the fish, apply an individually-coded tag to it (in case it gets caught again!), measure it, and release it back into the lagoon and determine its fate by tracking the movements.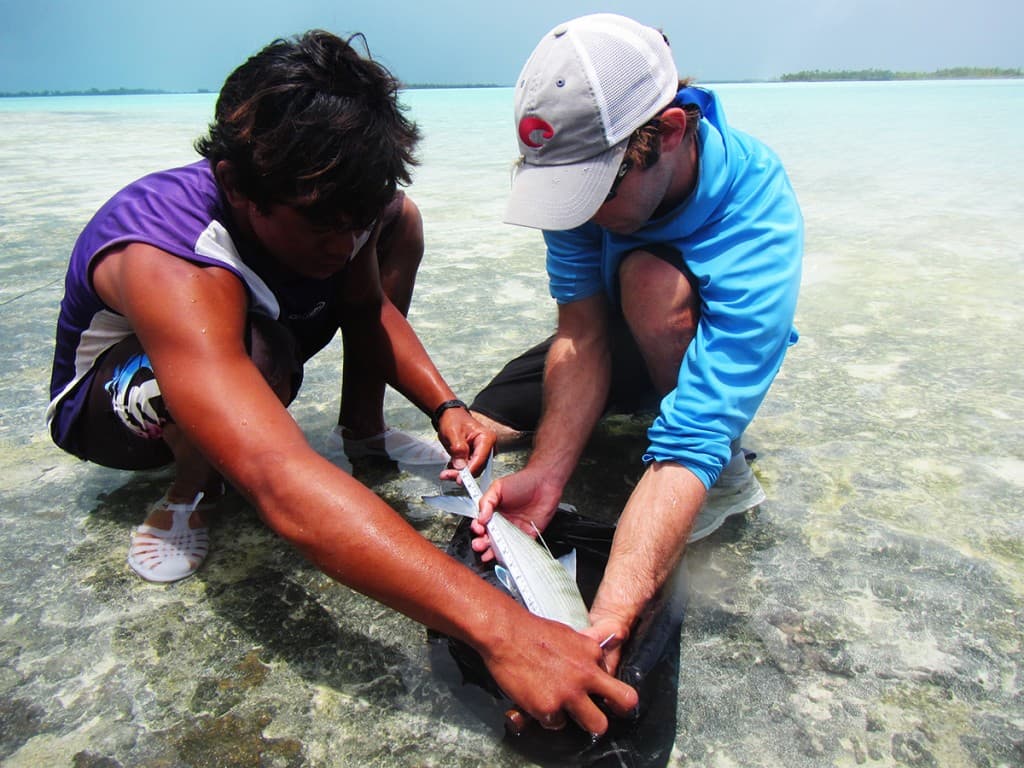 Our project is on Anaa, a remote atoll in the Tuamotu Archipelago of French Polynesia. We are here working with the
Indifly Foundation
that uses locally owned fly fishing based eco-tourism as a way to promote job creation, economic prosperity, and create sustainable livelihoods. Our main objectives are to gain an understanding of the important traits of the bonefish population needed to promote their conservation such as age and reproduction, as well as develop best practice guidelines for the catch-and-release of bonefish and other species anglers like to target .
This research will help Anaa promote the sustainable use of its fish resources and ensure that fish released by recreational anglers have a good chance at survival after catch-and-release in the shark-infested lagoon. This tagging and gathering of data will ensure that the fishery is not a flash in the pan, but can turn into a world class destination for bones and GT's.