February Fan Of The Month
Chris Erwin 2.11.2019
Raised in Jacksonville, I grew up fishing Florida for Tarpon & Shark. I've been fly fishing a little over 12 years now, and caught my first fish on fly on the Snake River; a beautiful Smallmouth Bass. Now residing in Glide, Oregon most of my fishing days are spent searching for the elusive Steelhead on the North Umpqua.
WHAT IS YOUR MOST MEMORABLE FISHING EXPERIENCE?
I'd have to say my most memorable fishing experience would have to be 2 separate occasions. My fiance's first fish on fly, a North Umpqua Sea-Run Cutthroat. It was much larger than my best Sea-Run Cutthroat, and she was 7.5months Pregnant with our daughter Emerald to boot. My most memorable fish was a 32" Native Steelhead on the Deschutes River, Oregon, which I caught on a lunch break during a trucking haul on I-84.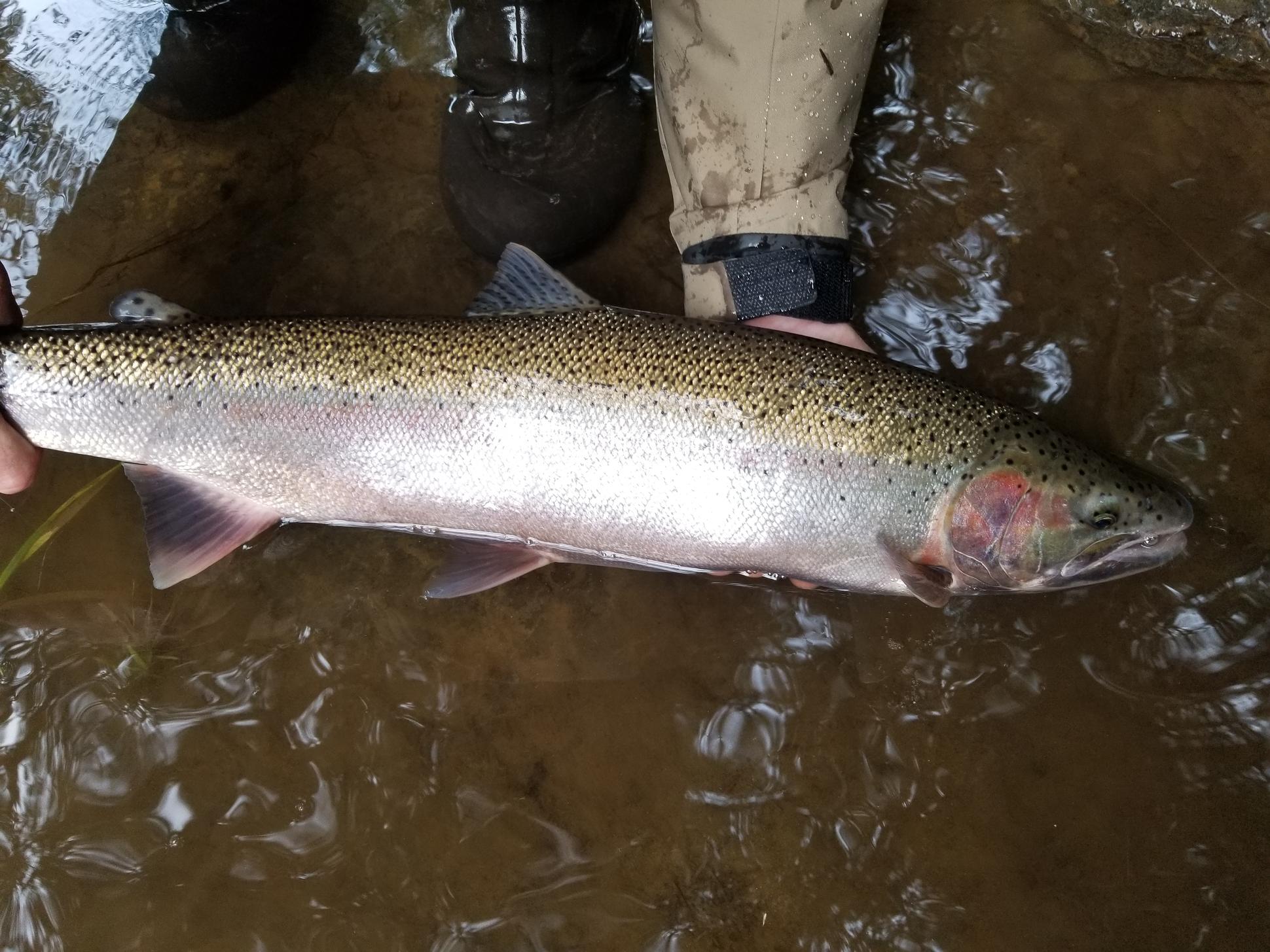 WHICH RIO FLY LINE DO YOU FISH?
Tough to narrow down a favorite RIO line, they are the only lines I use from my single-hand 4wt to my double-hand 9wt. I like the RIO Chucker and the RIO Big Nasty. They get the big bugs out where you want them and with enough finesse.
BIG NASTY
The Intouch Big Nasty and Intouch Switch Chucker will turn over big bugs when conditions call.
WHAT IS YOUR FAVORITE FISHING TECHNIQUE?
Swinging for Steelhead on the North Umpqua.
ANY TIPS FOR FELLOW ANGLERS?
My advice or tip would be to go with the flow. Fish what your confident in and where you're comfortable. Use the water tables on NOAA and fish the right fly for the season. If nothings working use a Sculpin pattern. Talk to the locals when in a new area, I've met a lot of fly fishing legends this way. I met a man named Sand on the Klickitat River in Washington. He dropped so much unexpected knowledge on me one morning half way into my first cup of coffee. I still catch fish on his advice all the time. Get out there, explore, and respect! STAY WILD