Tips For Temps
BY Scott O'Donnel 8.24.2017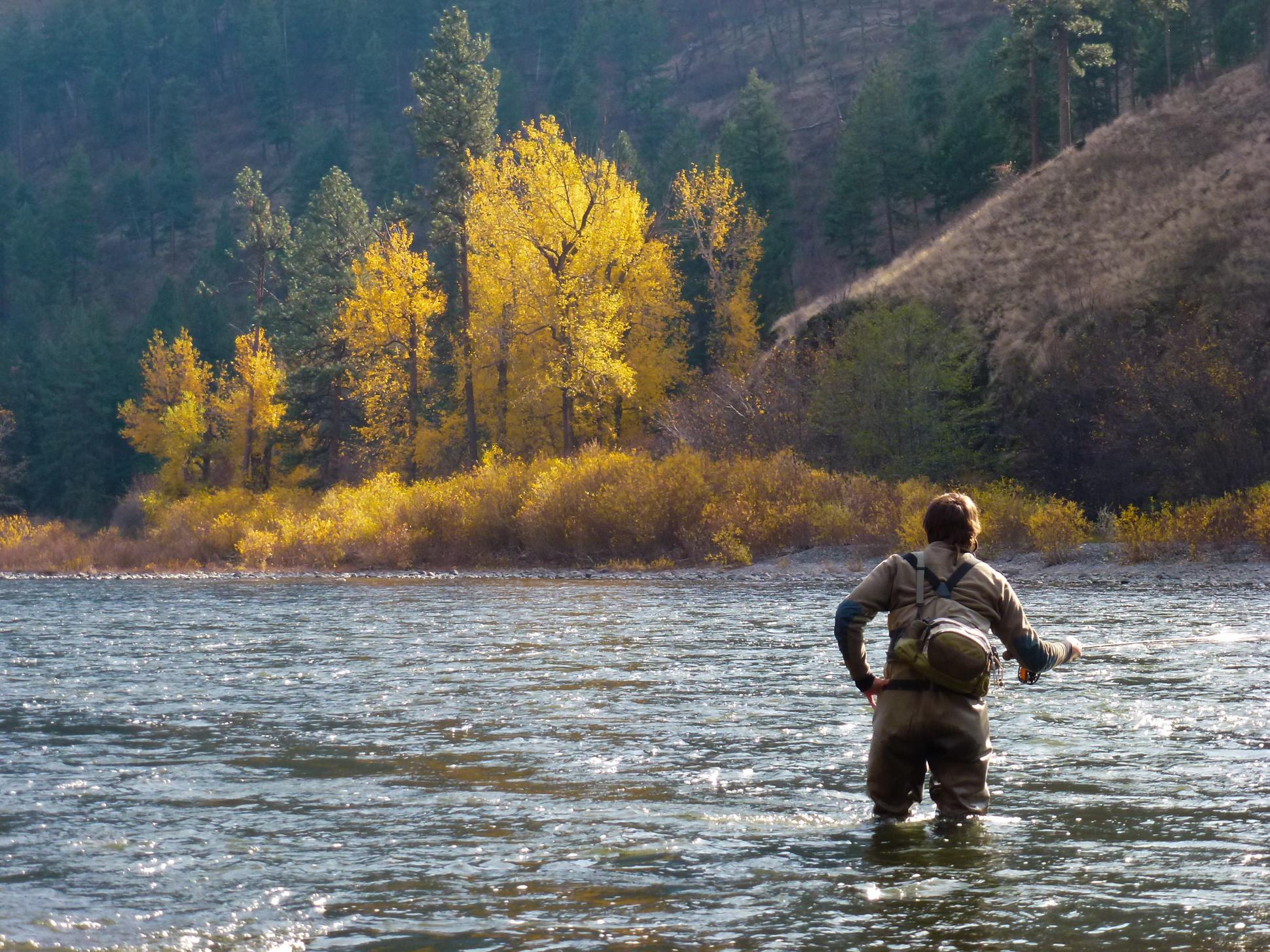 I learned about the importance of water temperatures in regards to steelhead fishing during my first season of vying for summer-runs, on the North Fork of the Stillaguamish River. The "Stilly", as it's known to locals and regulars, is a fairly small river, which makes it especially susceptible to dramatic temperature increases during summer's hotter days. It didn't take long to figure out that the steelhead are far more willing to attack a fly at dawn, when the water temperatures are down in the low to mid-sixties. And then, to maybe a little lesser extent, towards dusk when the temp starts to drop in the evening shade. Afternoon water temperatures often rise to the low to mid-seventies and sometimes even higher. When the water is that warm the oxygen levels become dangerously low for cold water fish species, like steelhead. The fish deal with these higher temperatures by becoming sluggish or lethargic and are far less likely to go chasing after a fly. It also raises questions of ethics in regards to "catch and release" angling. Hooking and playing a fish that is already struggling to breathe can easily result in that fish's demise.
Late summer and autumn brings an entirely different set of temperature related circumstances. For many years now, this is the time of year you'll find me on the Grande Ronde River. More specifically I'm talking about late September onward to later November, or until the river starts to ice up. During the early portions of my "Ronde" season it's not uncommon to see temperature swings as high as fifteen degrees. In the morning you could be thawing the frost off your boots by the campfire, and by afternoon you might be fishing in your shorts and t-shirt. A typical fifteen degree swing would be something like forty-four at dawn and fifty-nine by five o'clock in the afternoon. The beautiful thing about that is the whole range is perfectly fine for steelheading. However, the techniques, tackle, and presentations that are most effective will also vary.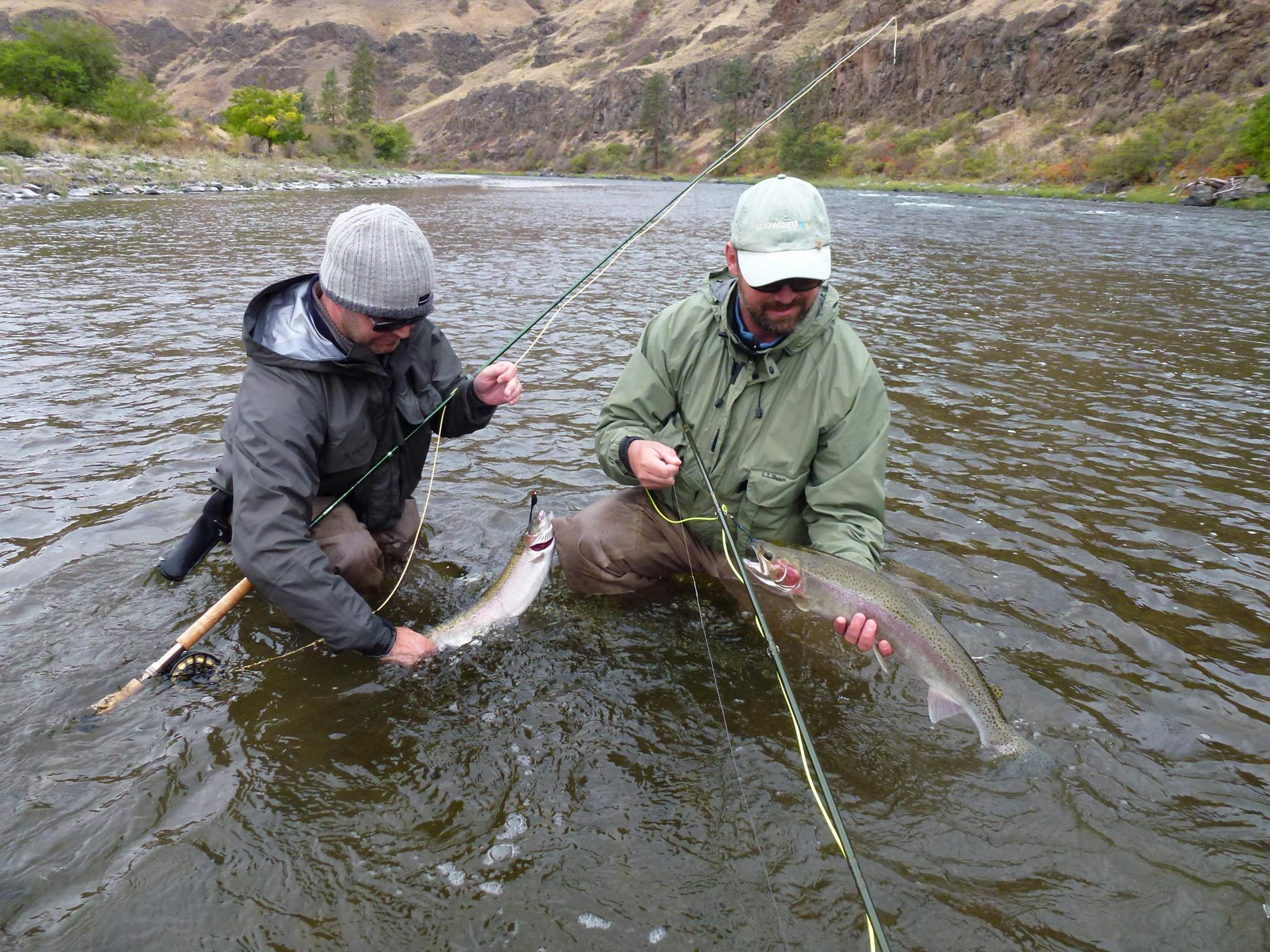 Generally speaking, I think the steelhead in the Grande Ronde are most aggressive when the water measures a temperature somewhere between the mid-fifties and the low-sixties.(I'm specifically mentioning GR steelhead this "ideal" temperature range varies geographically. The further north you go the cooler this range will be, as the fish have adapted to cooler temps. And then of course, the further south you go you'll find that fish can handle temperatures that are a little higher. This is the time to break out your ten foot
Skagit MOW Tip
or a
Scandi
line and either fish a waking fly or a greased-line technique with a pretty little spey fly. Also, presentation-wise, speeding up your swing or or even putting little twitch to it might help solicit an instinctive responce to strike. Conversely, first thing in the morning when the water is at it's chilliest, it's a good idea to start the day with a ten or a twelve-and-a-half-foot sinking Skagit MOW Tip and fish it deep and slow. No doubt, it's days like these that make a strong case in investing in a full complement of RIO's Skagit MOW Tips,
Versi Leaders
or
Versi Tips.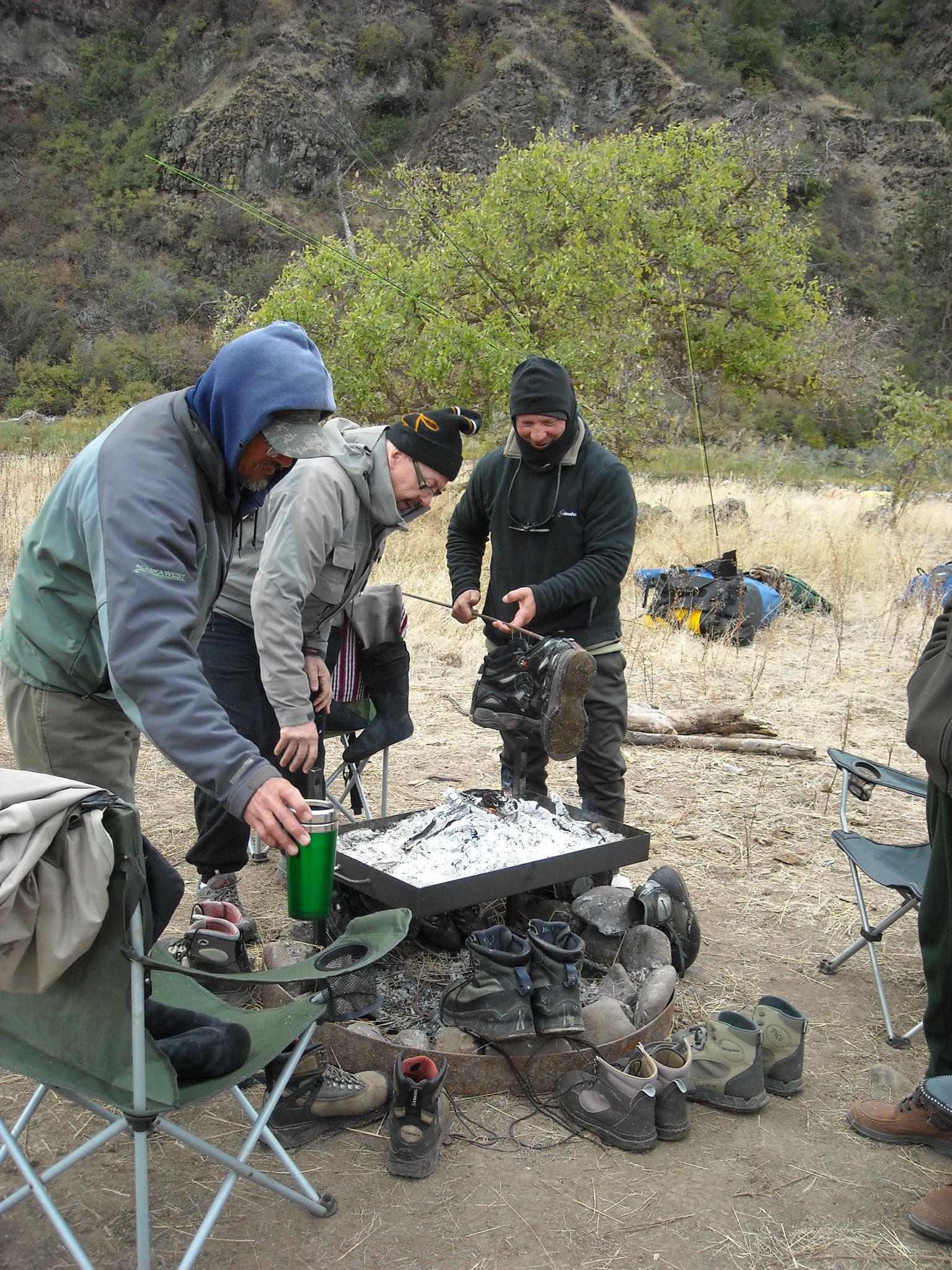 One last note on water temps. This morning, when I told a friend that I was going to write this post, I told him that I was going to assign a temperature range to each Skagit MOW Tip. He laughed outright. As he should have, because he understands that knowing what the current water temperature is, isn't quite enough for determining how aggressive the fish will be. You'll also want to know whether the temperature is rising or falling, and how fast. For example, so far, the lowest temperature that I've rose a steelhead on the Grande Ronde on a dry fly is thirty-nine degrees. The week prior had been extremely cold, and the water was measuring between thirty-two and thirty-four degrees. But that day it had warmed up, and by mid-afternoon it had risen to thirty-nine.