Tackling Yokanga
Matt Harris 3.04.2021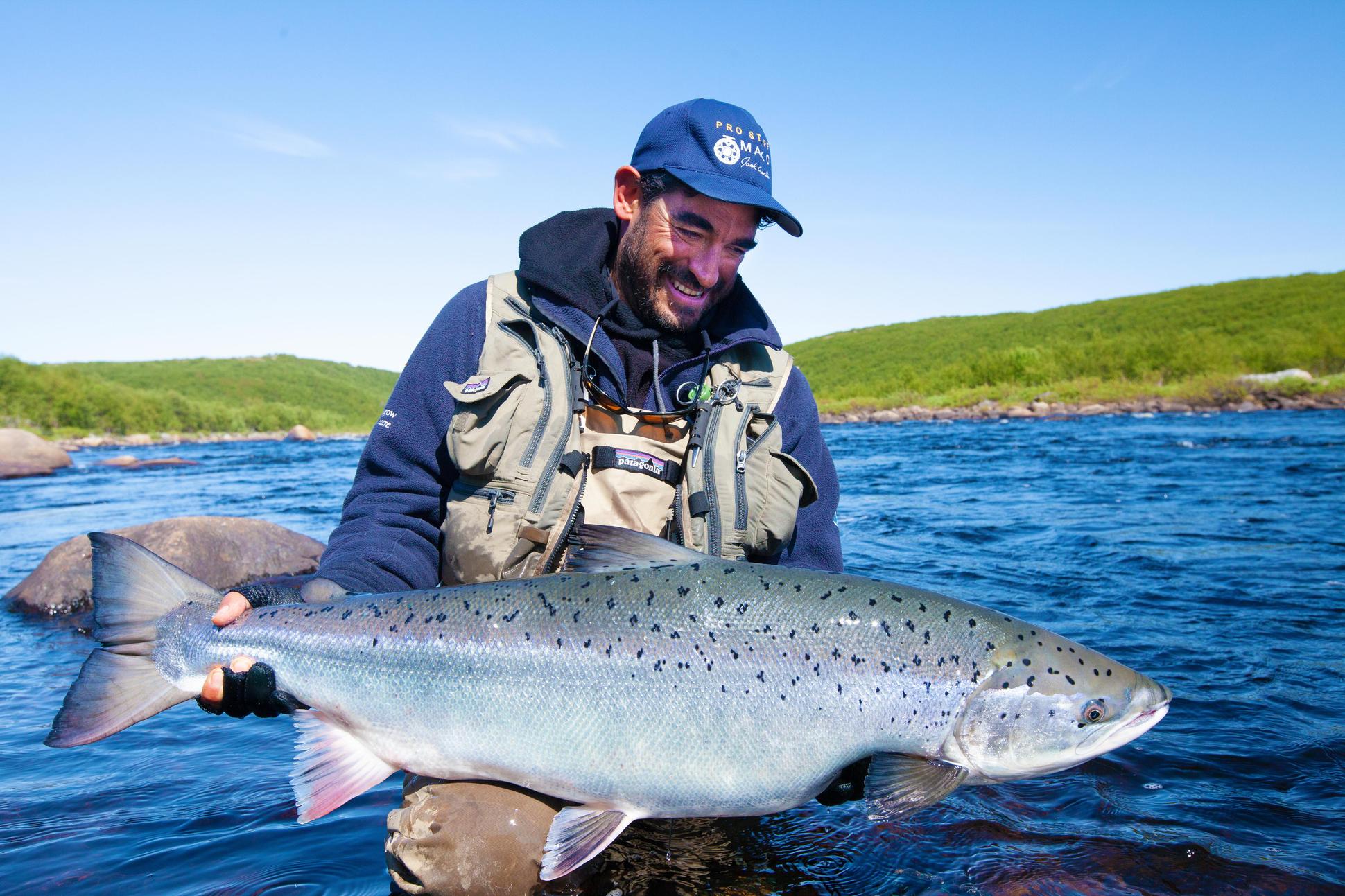 I've been fishing for the big Atlantic salmon of Northern Russia's Yokanga River for 20 years. Swinging flies for these magnificent fish is one of the highlights of my fly-fishing year, and over the years, I've honed my approach to get the very best from this special fishery. The Yokanga is typical of the rivers of Russia's Northern Kola Peninsula – a shallow, boulder-studded maelstrom that tumbles chaotically from pool to pool. Its monstrous salmon can be hiding almost anywhere, and packing the right kit, and especially the right RIO fly-lines, is crucial if you want to get the best out of this spectacular river.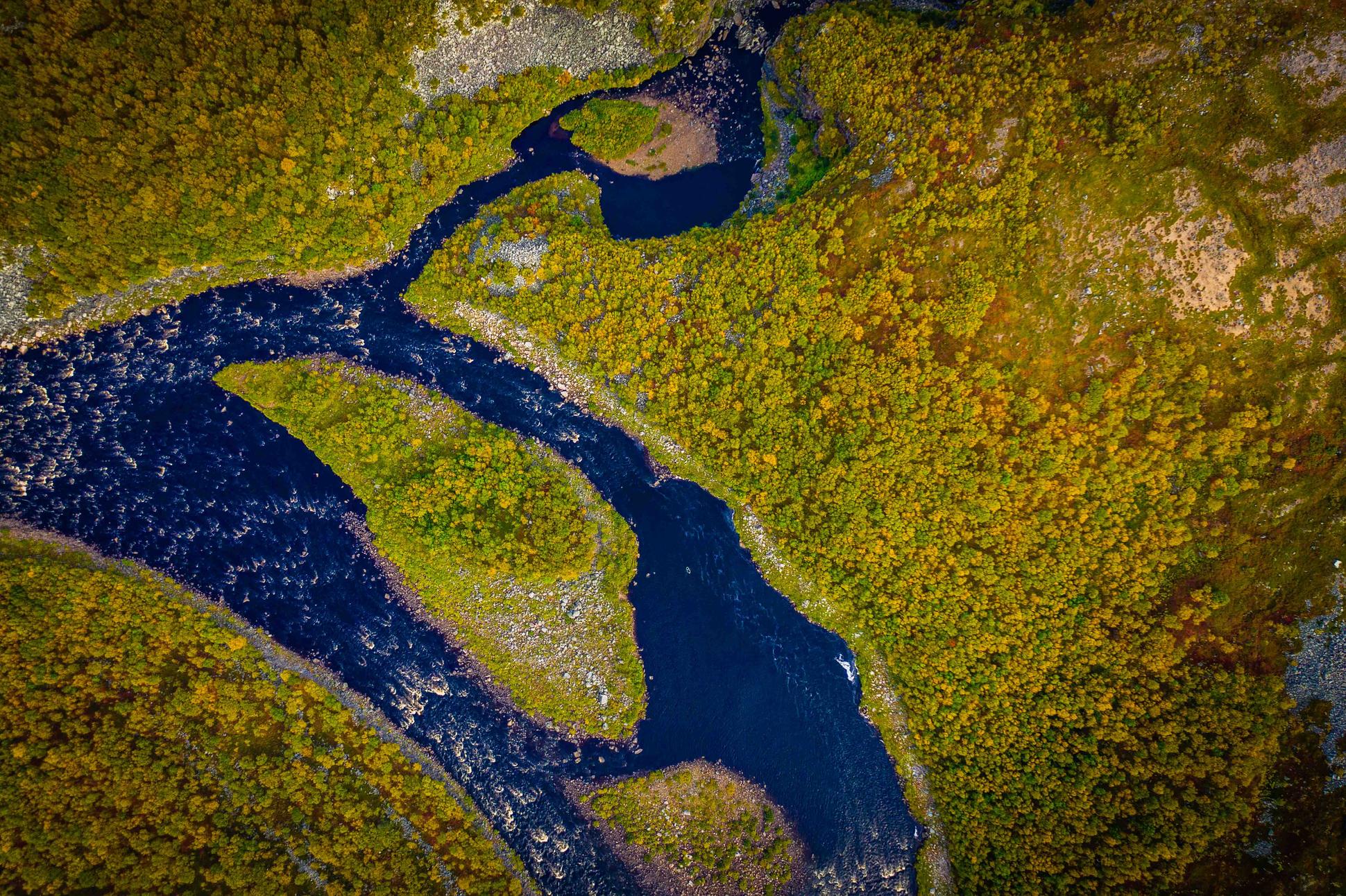 Don't be tempted to go light for these big, powerful brutes – a powerful 15' 10 weight spey rod is the weapon of choice here, and you should pair it up with a big, high capacity reel loaded with at least 350 yards of well-maintained
RIO Multicolor Gelspun
backing. I like to carry three different heads and a set of tips in a
RIO Headcase
Storage system.
In the high, cold water of the early season, a floating
RIO Skagit Max Launch
line with a range of
RIO Intouch Long MOW Tips
can be invaluable to "boss" big flies and heavy sink tips. The 10ft FLOAT/5ft T14 is a particular favourite. MOW tips get your fly fishing straight away and are especially useful in pocket water on the lower river and in the infamous "Boulder Alley" just above the main camp. Skagits are also good when the wind blows hard off of the Barents Sea and makes casting a regular shooting head more difficult.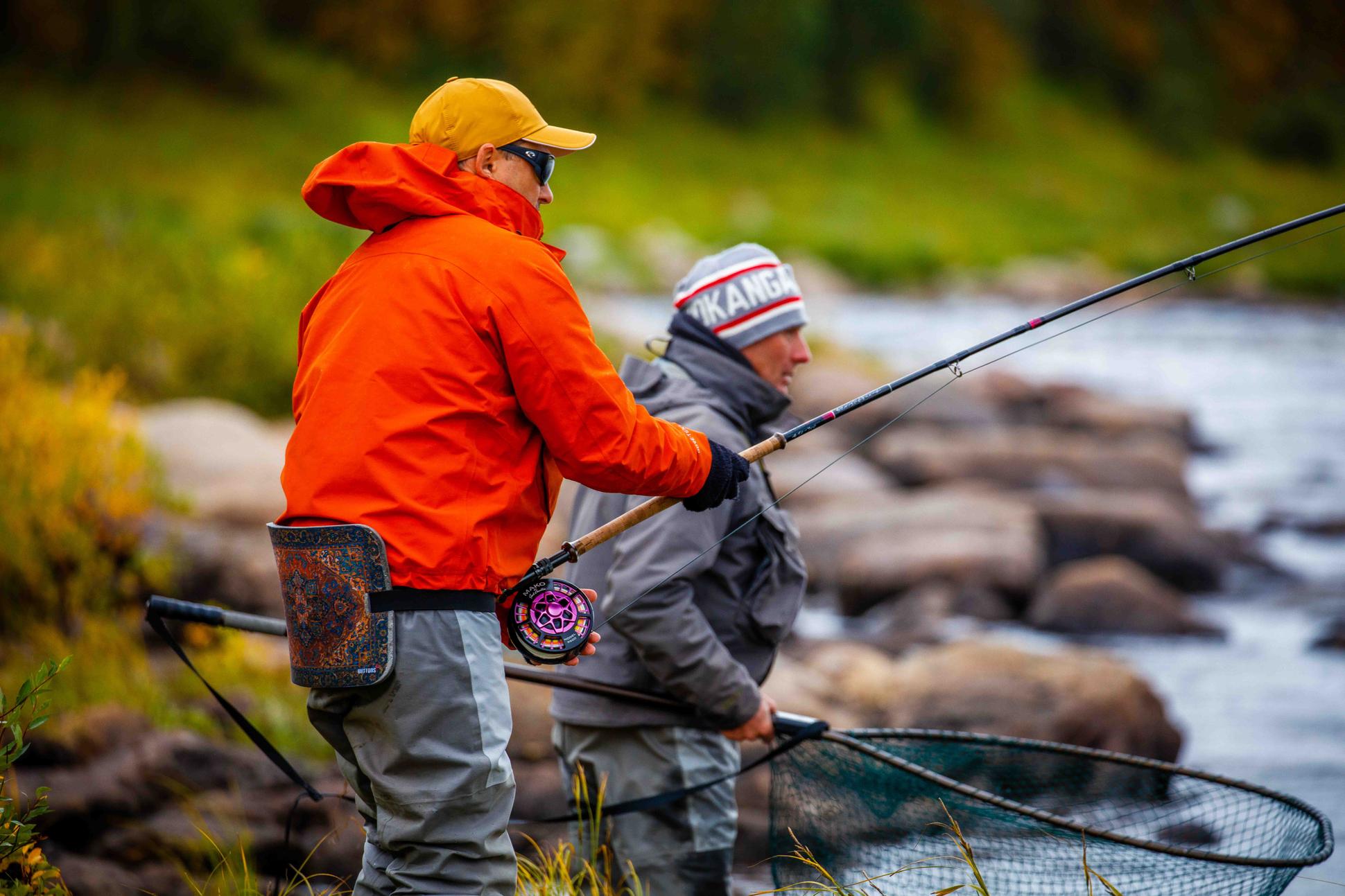 Skagit lines are frowned upon as being crude by many Atlantic salmon purists, but in the brutal hurly-burly of the Yokanga's early season, they are functional, efficient items of kit that get the job done, no matter how heavy that tungsten tube fly is, or how savage that Siberian easterly is blowing. While the Skagit Max Launch can put your fly way out across the wide waters of the Home Pool, they are also physically short. This means that they are great lines for fishing at close range, which is often the way to go in high water, when the fish will hug the soft water close to the bank.
I favour the RIO Skagit Max Launch in 700 grains, and if the water is cold, those RIO Long MOW tips get my fly down and fishing immediately in the small mirrors and pockets that often produce a big fish. In most places the river is shallow, and the floating head will allow you to swing over the top of mid-river boulders, mending and lifting the thick belly of the Max Launch to ease your fly into slots in amongst the rocks.
Heavily weighted tube flies like brass or tungsten German Snaeldas and bottle-tube Templedogs will also help to get themselves into a big fish's eye-line before the river's brutal currents whisk them away, and the Skagit Max Launch makes casting them accurately absolute child's play. The Max Launch's big thick belly is also easy to mend upstream to slow the fly's progress and keep it in the zone for just a little longer.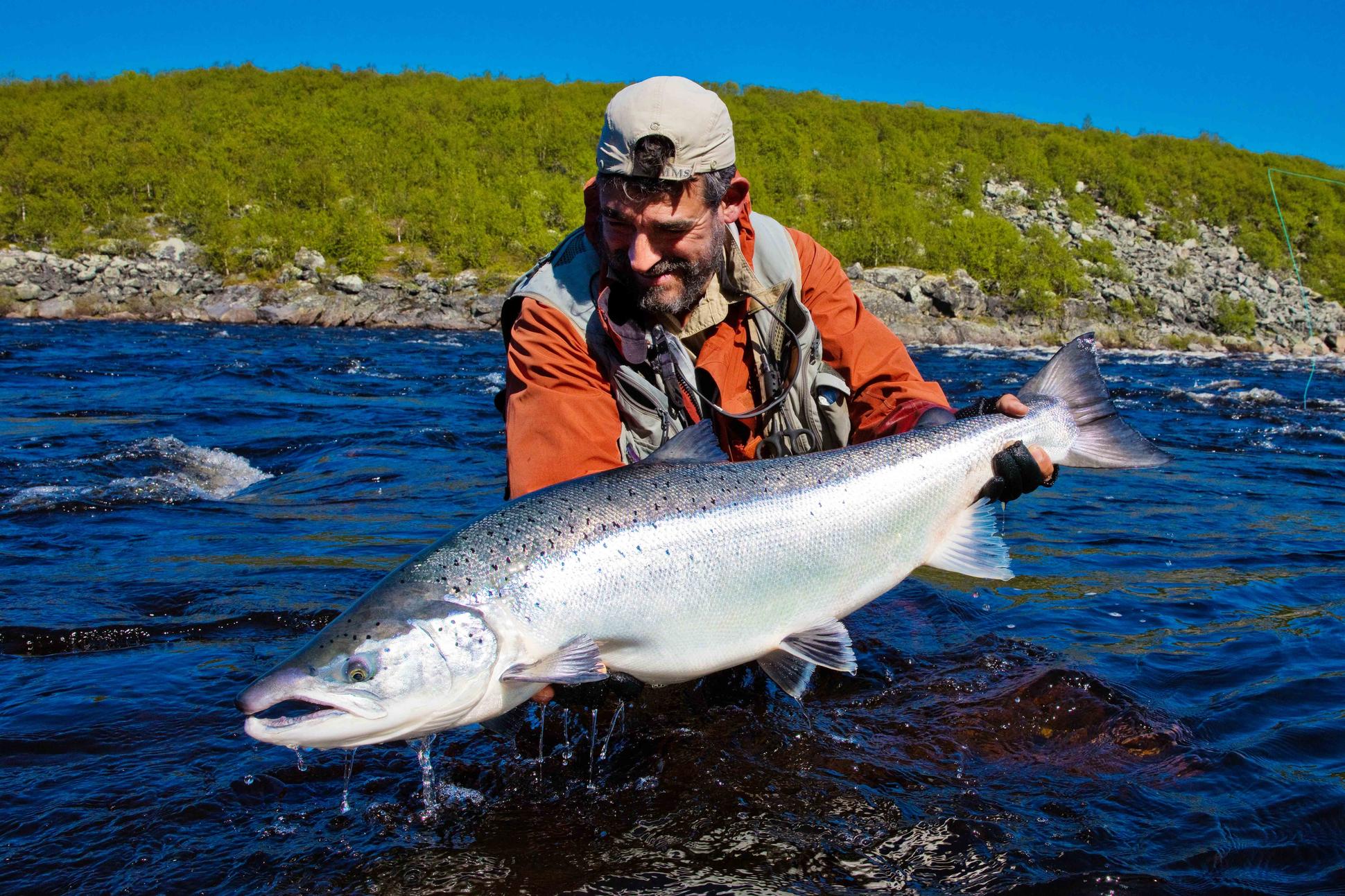 There are a few deep pools, and carrying a
RIO InTouch Skagit Max Gamechanger
F/H/I/S3 and a 15' T14 MOW will let you get the fly deep down in spots like the infamous Poachers Pool, but for the most part, a full floating Skagit with a variety of tips is the way to go.
I use RIO's excellent 50lb
Gripshooter
as a running line. The thicker, coated "Grip" part of the line is perfect in cold early-season conditions, when mono will slip through your fingers, but the thin mono section flies through the rings and allows me to make the big casts often required on this big river. I also love the fluorescent yellow/green running line that is easy to see when tracking your swing or chasing a running fish. Bear in mind that this shooting line has a degree of stretch in it, so once you are happy that the fish has turned on the fly, set the fly HARD to compensate for that stretch, especially if you are fishing at range, as you often are on the Yokanga.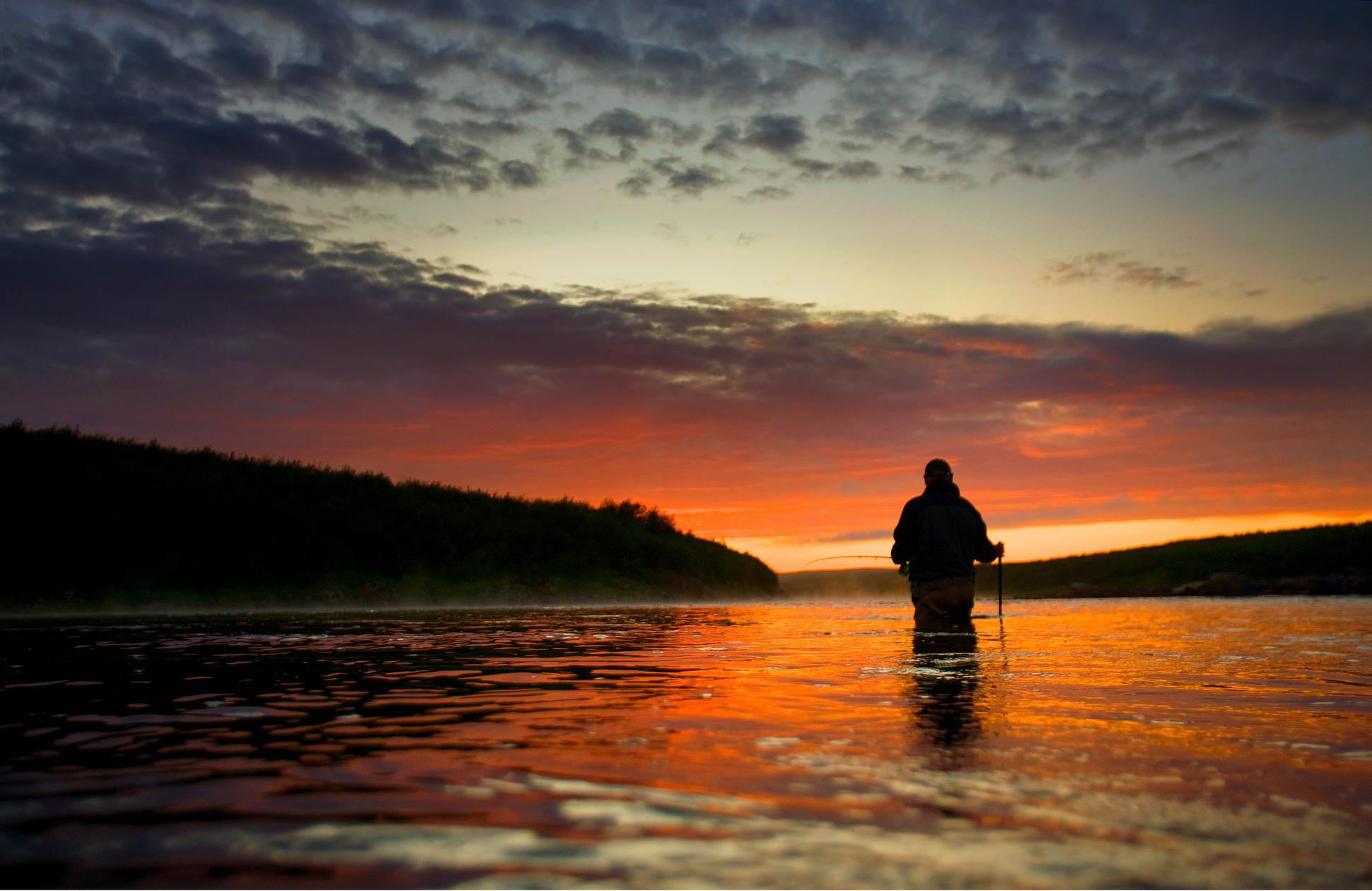 I keep a Scandi Body head and a set of 15' tapered sink tips in the "Headcase", for throwing smaller flies in lower water and wind conditions. Things can change quickly on the Kola. However, make sure that your fly is turning over consistently. The Skagit will almost always do that efficiently, and regardless of aesthetics, it is often my first choice in wilder early season conditions.
I keep a
RIO Scandi Body
head and a set of
Intouch 15' Replacement Tips
in the "Headcase", for throwing smaller flies in lower water and wind conditions. Things can change quickly on the Kola. However, make sure that your fly is turning over consistently. The Skagit will almost always do that efficiently, and regardless of aesthetics, it is often my first choice in wilder early season conditions.
A stout leader of 35 pound fluorocarbon like
RIO Fluoroflex Strong
is the money for the early season, but even leader this strong is not always sufficient to prevent one of these runaway brutes from heading back to the sea. Check and re-check all of your knots and look out for any signs of weakness or abrasion.
As summer unfolds on the Yokanga and the water level drops, the fish move into the glassy tail-outs and hang on the very lip of the pools. Now it makes sense to switch to a quieter, more elegant presentation, and while I stay with a 15' ten weight rod, the RIO Scandi Body in 500 Grain will present smaller, lighter flies and tapered 15' Intouch slow-sinking 1.5-2 ips and full-floating tips with a stealth and delicacy not possible with the Skagit. A spool of
RIO Powerflex
Copolymer in 30lb B/S should replace the fluorocarbon, as it is better for presenting riffle-hitched sunray shadow flies and also big dry bombers. This is because it floats and will not drag your surface presentations down like fluorocarbon.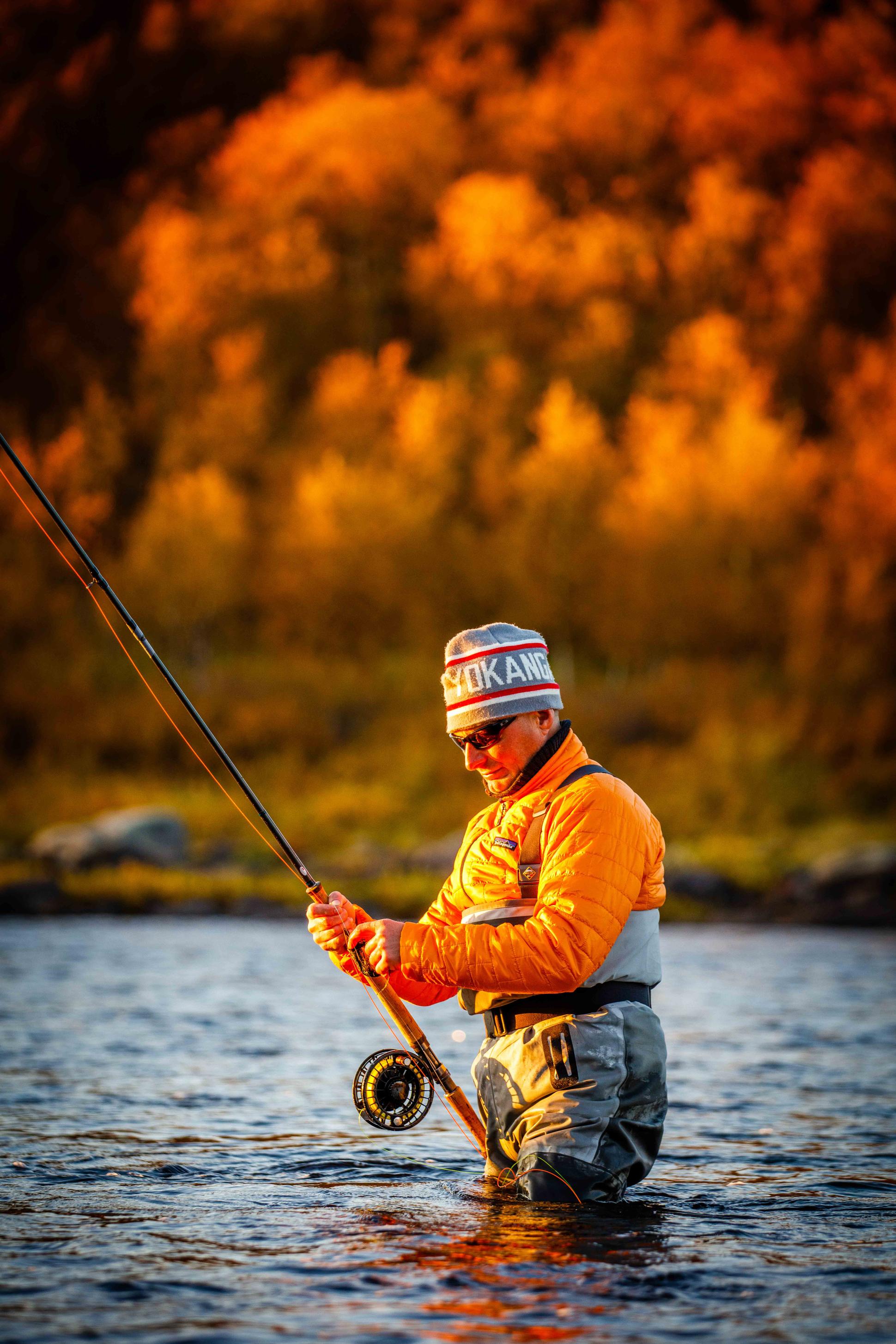 As we start to move into autumn, the fish colour up and get aggressive prior to spawning. After the long summer, the river can remain low, and often a full floating Scandi line and a long tapered leader is all you need, with a range of small weighted and unweighted frances flies in red and black will let you control presentation in the various depth s of what is predominantly skinny water. Use a big upstream mend to slow down the presentation and make your fly hover tantalisingly across the nose of those big, resident fish. If the late-season rains lift the river, switch back to the Skagit Max Launch, and present bigger versions of the Frances in the higher, colder water.
Round out your kit with a small wallet of tube flies, a box of super-tough Ken Sawada Tube fly Double Hooks and some dressed doubles, and a small waterproof rucksack which will store some spare kit and a few warm layers in case the weather turns nasty, as it often does on the Kola. A tough pair of chest waders and a good, solid folding wading staff are both essential for staying safe and dry. Stay warm, stay safe and you will be able to concentrate on the fishing.
Act on your hunches: look hard for those little holding slots, change lines and tips whenever your instincts tell you to, and above all, be lucky. You might just get to put your hands on one of the Yokanga's magnificent trophy salmon. If you do so, you won't forget it, believe me.