RIO's Foam Run Caddis - October Caddis
RIO Fly Designer Patrick Kilby 10.28.2020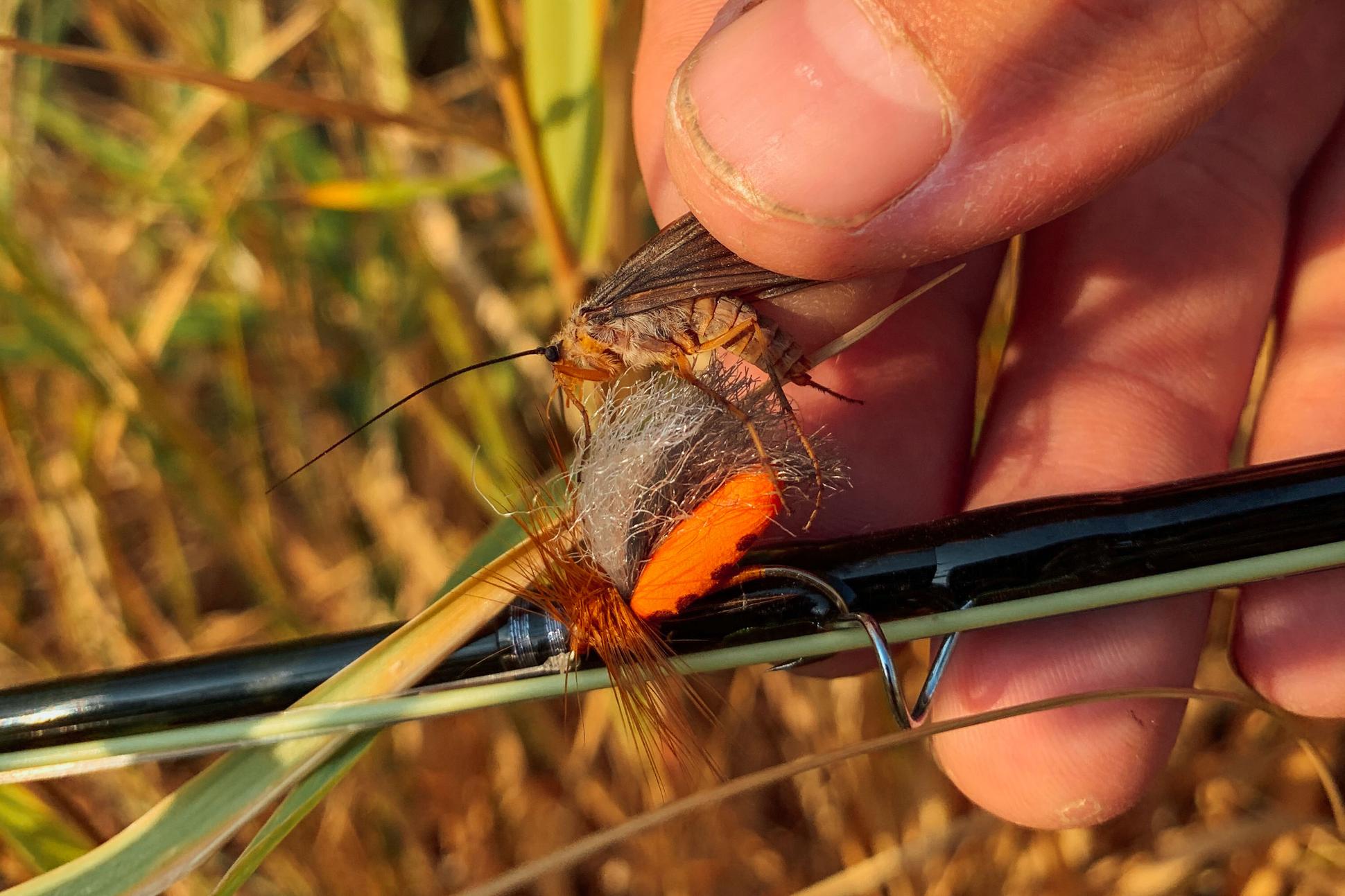 The leaves are dropping and blackberries are wilting, which means it's time to think about cleaning gutters, raking leaves, and preparing for winter. But, if you're like me you're still trying to extend your summer. If you're lucky enough to have October Caddis in your area, chances are good that you can do just that. The October Caddis is the largest of the caddis species at about one inch long and thick bodied, compared to the tan and olive caddis we see during the summer months. Adults start appearing as the leaves begin to change color, the nights get colder and water temps drop, September and October being the best months.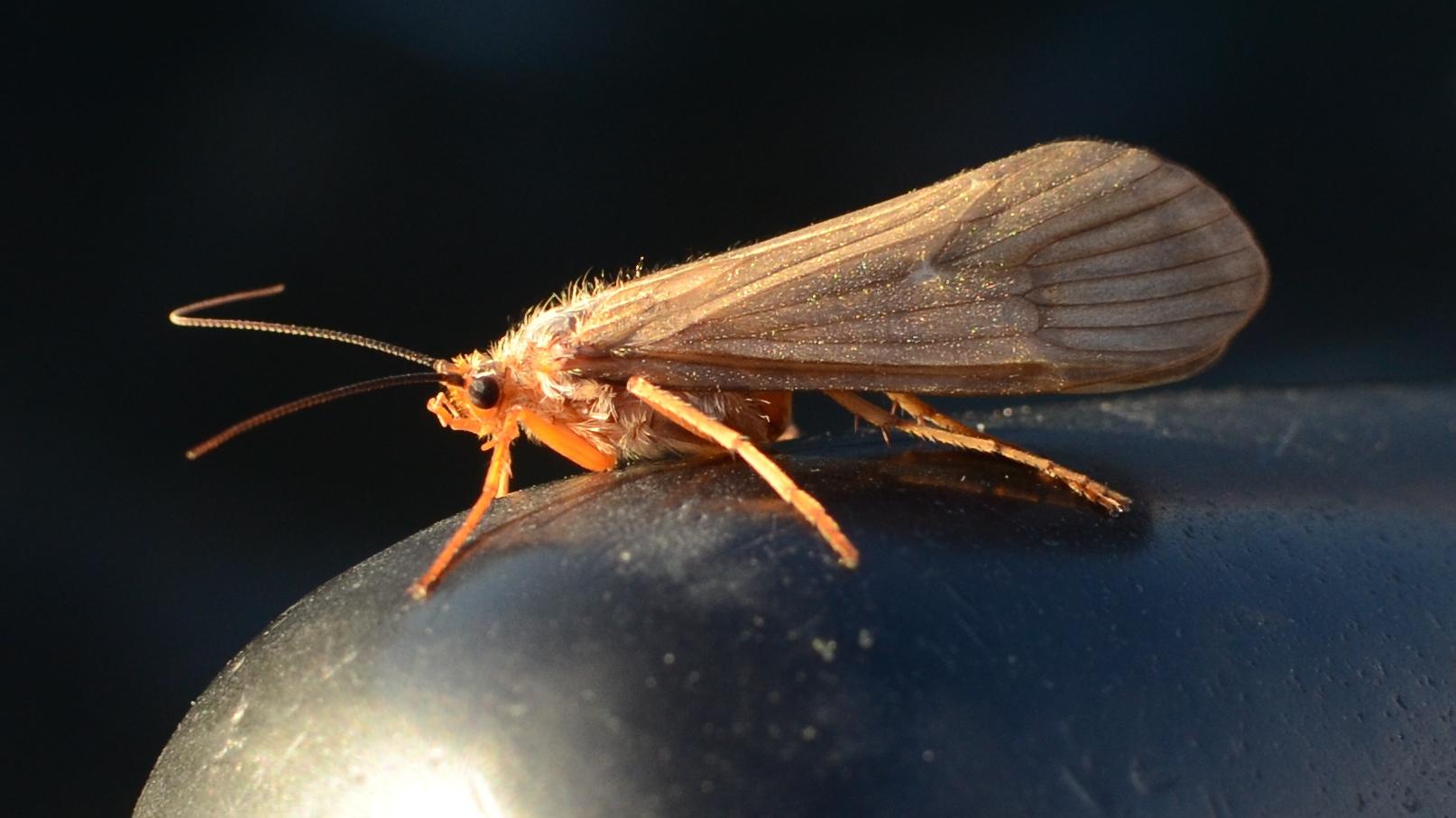 Much like other caddis fishing, I find fishing adult October patterns is best in the low light like early mornings or in the evenings. I find that dead drifting can certainly work, but a well-timed skittering will usually get more attention.
RIO's Foam Run October Caddis is tied with a foam cylinder that is tapered at the end and the perfect diameter for matching the real insects. When tying with cylindrical foam like this, it's important to trim the hackles from the bottom of the fly in order to keep it from rolling over on its side. Another feature of this pattern is the two-tone wing.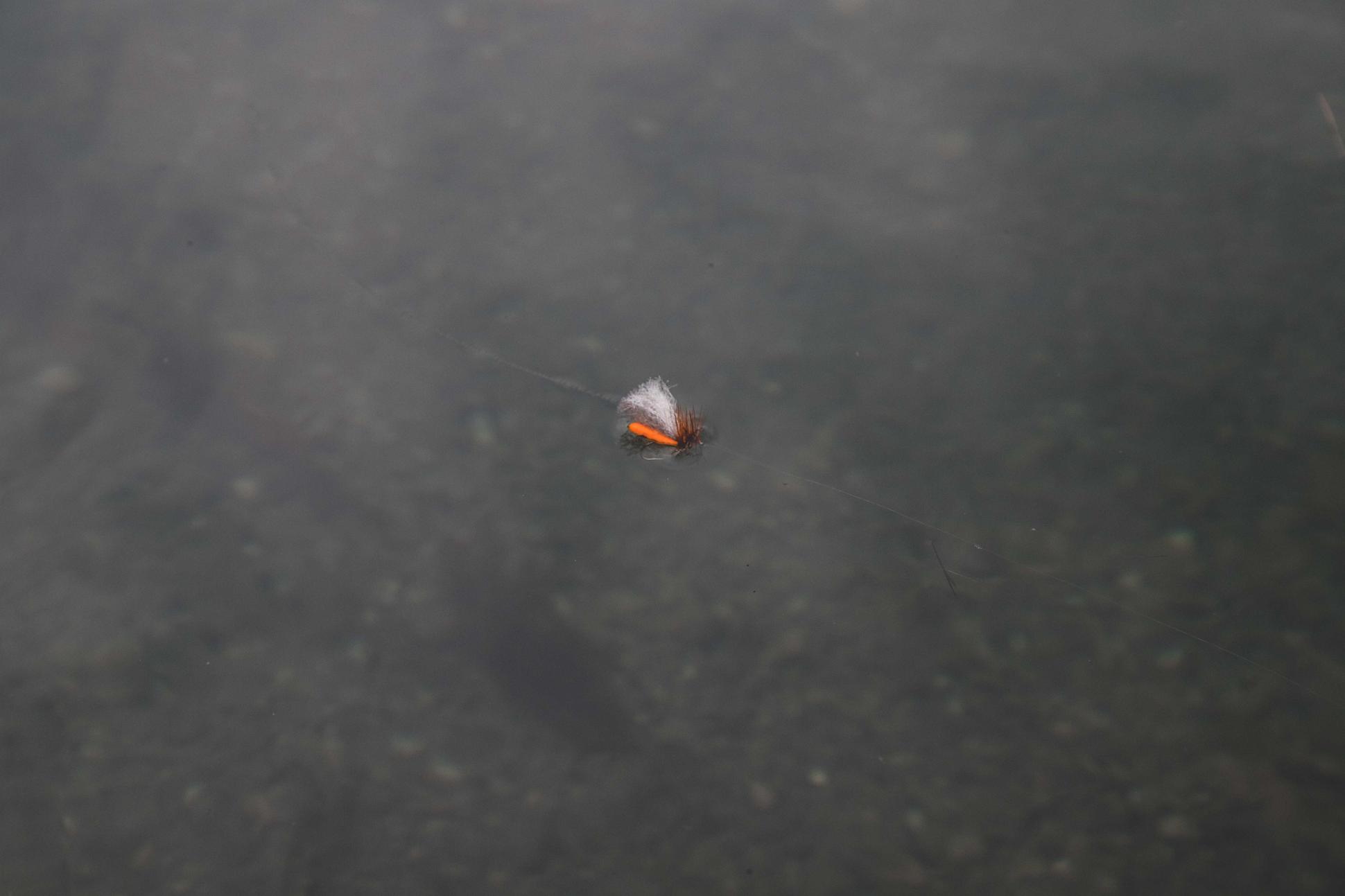 It uses grey poly yarn as the under wing and white poly as the over wing. Here's why…all summer long, anglers have been fishing large bushy white-winged flies like the Chubby Chernobyl, so by late summer/early fall some fish have grown weary of these patterns. By using the gray underwing we've done two things. We've better matched the real color of this insects wings and we've toned down what the fish see helping them feel more secure. But, we've kept the white over-wing so anglers can still track this fly in the low light hours. Finally, we've added some body markings on the underside of the foam. This adds a bit more realism from the fish's perspective.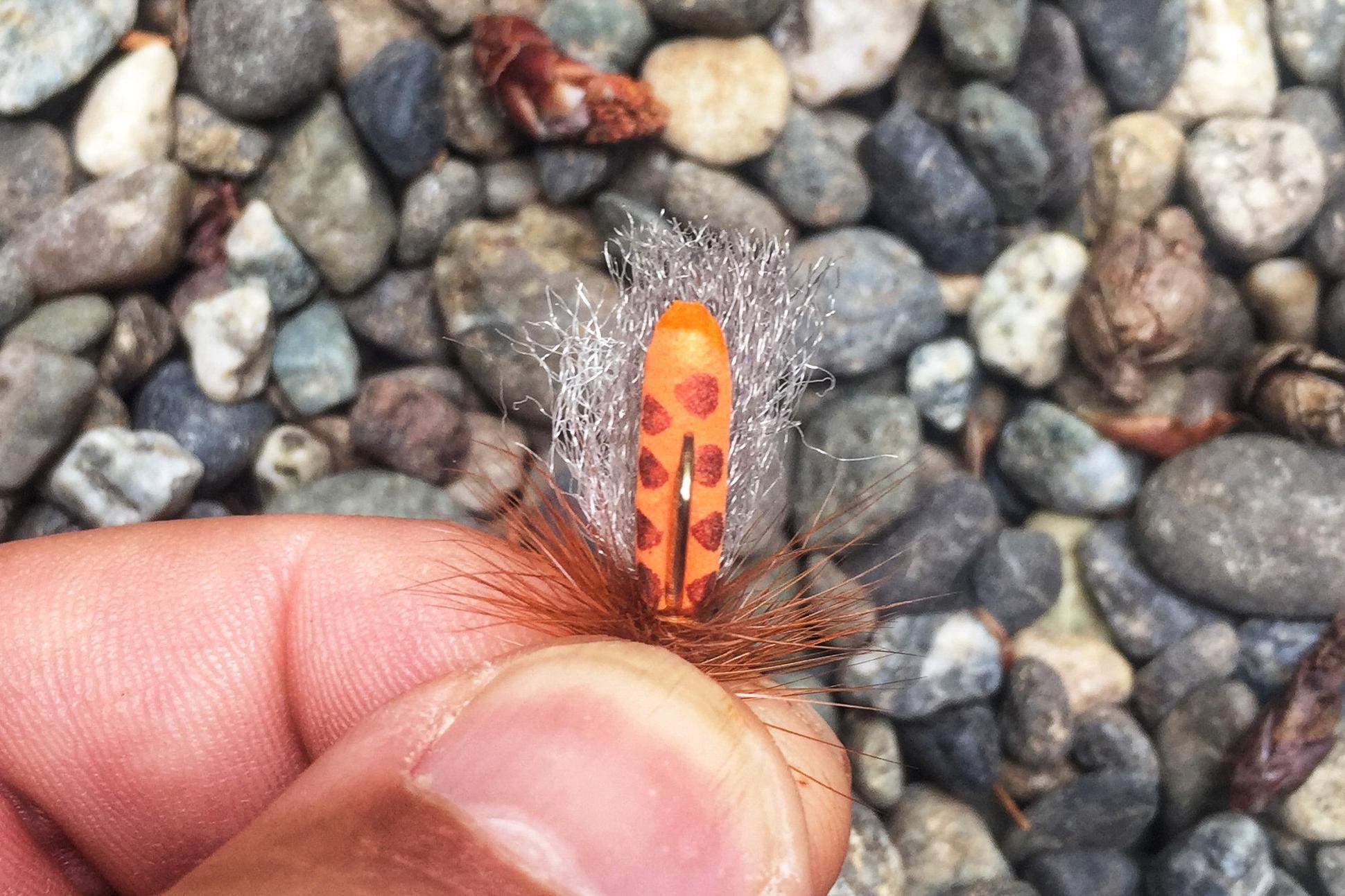 If you read my earlier blog post about the Chubby Chernobyl, you know my trick about the dog brush and floatant with these poly wings. I do the same thing with this fly. Fish seem to like this so much more when it looks alive, and by alive I mean struggling on the water's surface. The wings are fluttering and I impart action by twitching the fly. Because I like to impart action to this fly I do not like having a dropper behind it. Save the nymphs for the day time hours and give this bug the solo stage in the morning and evening
I say rake the leaves another day, this is our last chance to throw big dry flies until the Skwalas of spring so take advantage if you can.