The Threat of a Line
Matt Dort 6.14.2018
It was early October and it had rained significantly overnight. The anticipation to get to the river to fly fish for wild Atlantic Salmon was almost unbearable. However, like most of us, I had to go to work to pay for my fishing ☺. All day I watched the clock, and the final two hours of my work day seemed to go on forever. I couldn't wait to get home, grab my gear, and head to the river.
The time had finally come. I rushed home and was greeted at the door by my two year old son. He knew the look on my face all too well — the look of excitement and anxiousness to get to the river as fast as possible. (I'm sure many can relate.) This time he wanted to join me, so without hesitation I grabbed our backpack carrier, my switch rod, and my flies. Off we went. I knew this could be a chance to create a once in a life time memory with my son.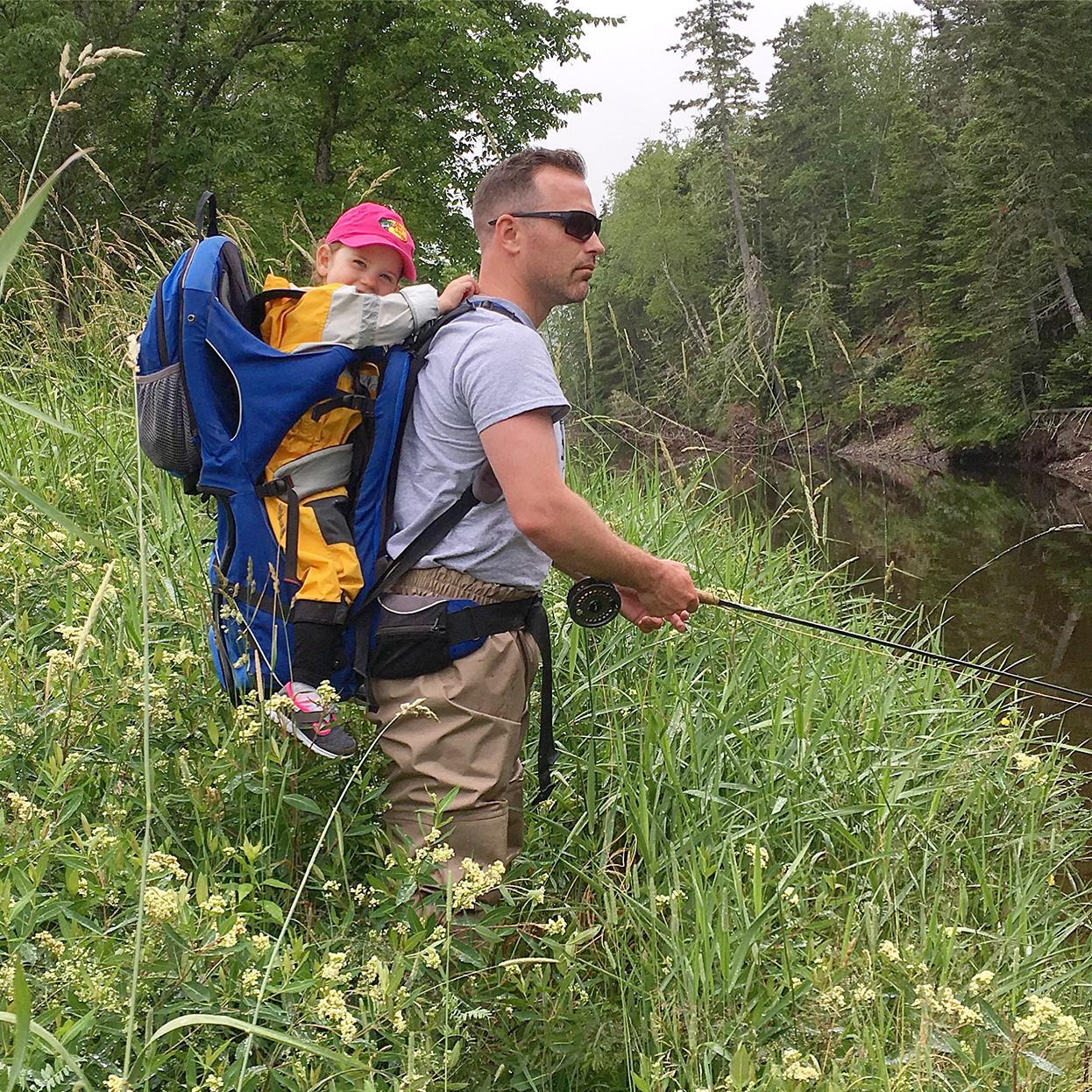 At the river, I tied on a white wing blue charm. I had tied the fly the night before as my son watched, playing with all the furs and feathers. I loaded him into the backpack and found a spot from which we could safely fish. It was around 5:30pm and the sun, although still warm, was starting to set. We had about an hour of daylight remaining, and probably 20 minutes of my son's attention span.
Cast, swing, cast, swing, cast. It's obvious why they call Atlantic salmon the 'fish of 1000 casts.' But on this special night the magic happened after about fifty. The fly landed at the perfect location and settled into just the right swing. Halfway through the swing the line went tight, my rod bent instantly, and the fight was on. With a little help from another angler, we got the fish to hand, and my son and I shared our first wild Atlantic salmon together. We drove home feeling very happy and blessed.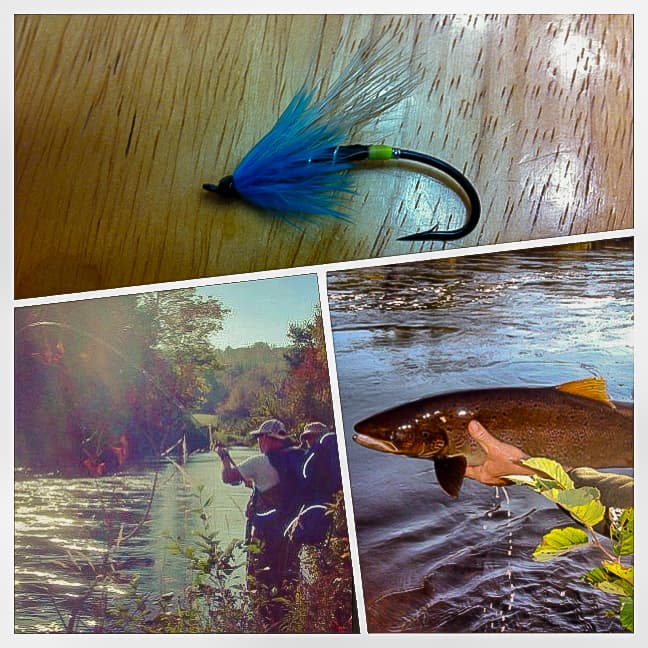 I've spent many years fishing the rivers of the Northumberland Strait, a body of water 225km in length in the Atlantic Ocean that is shared by three Canadian provinces (Nova Scotia, New Brunswick and Prince Edward Island). Thirty rivers flow into the Strait, and all of them have world class sea trout, resident trout, and wild Atlantic salmon. Over the years, I've created countless memories, just like the one above, on these rivers — with my wife, daughter, son, brother, friends, and even complete strangers. But all of this is now at risk due to an effluent pipe proposed by the Northern Pulp mill on Abercrombie Point.
This proposed pipe would dump 70-90 million litres of toxic effluent into the Northumberland Strait EVERY DAY. The effluent would exit the pipe at 77°F in the winter and 100°F in the summer. That's in contrast to natural water temperatures reaching 59°F in the summer. The Strait is an important migration route, food source, and habitat for cold water species like sea run trout and wild Atlantic salmon. The effluent would be fresh water, but the Strait is comprised of salt water. Our trout and Atlantic salmon, and their food sources, rely on adequate salinity.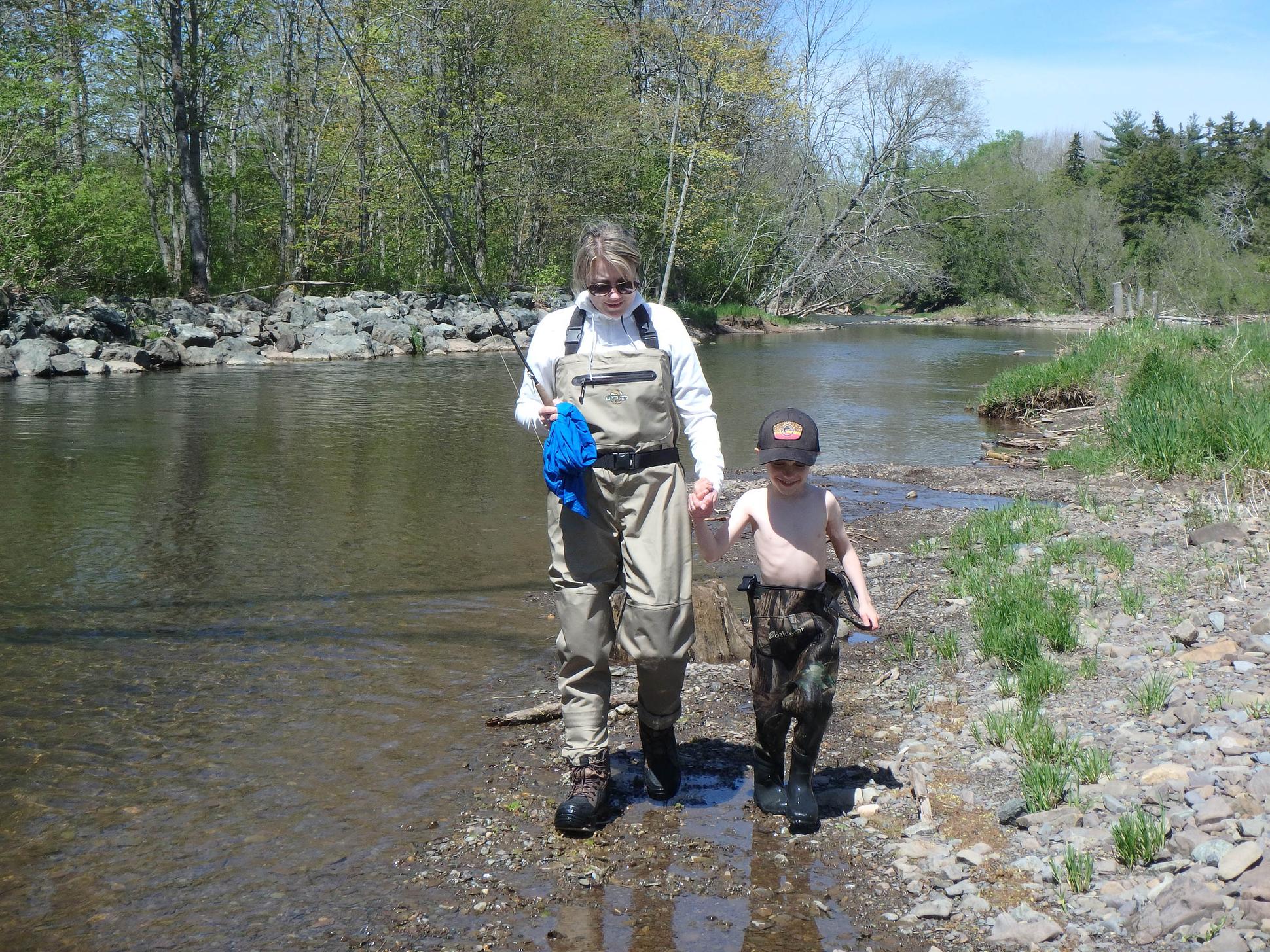 Furthermore, the effluent would contain chlorines, dioxins, metals, among other toxic constituents. All of these can bioaccumulate, having catastrophic effects on marine life. Laboratory studies using individual chlorinated organic compounds that are commonly discharged from bleached pulp mills have demonstrated effects such as deformities, as well as embryonic and larval mortalities in fish. These chronic effects will jeopardize the future of many fish the species and damage the integrity of the ecosystem.
Northern Pulp is requesting a Class 1 environmental assessment which takes fifty days from the time of submission. This process is nothing more than a few public meetings. There are growing demands for a Federal environmental assessment under CEAA 2012 which would require very specific tests and studies. Thousands of people have expressed their concerns with this proposal, as has Trout Unlimited Canada. They sent the Federal Minister of Fisheries, as well as the Minister of Environment and Climate Change, a letter of concern requesting a more rigorous, science-based review of this project, to adequately protect the health of the aquatic life, water, and the local economy.
Please consider adding your voice (https://www.friendsofthenorthumberlandstrait.ca/send-a-letter-in-one-minute) to call for a Federal environmental assessment of the proposed pipeline. I want my Children, the people of Nova Scotia and beyond to be able to enjoy this great fishery for future generations.