November Fan of the Month
Jasen Shebib 11.12.2018
My name is Jasen Shebib. I am 48yrs old. I live in Cape Breton, Nova Scotia, Canada with my wife Kimberly and our two boys Spencer age 17 and Kirk age 14. Fishing has always been a big part of our family life. My favorite place to fish is Middle River chasing Atlantics, Bows, and Speckles.
WHAT IS YOUR MOST MEMORABLE FISHING EXPERIENCE?
My greatest memories were fishing with my Dad, who has since passed on. He had installed in me the love of the outdoors. Now every year I get together with my uncle and two brothers at our fishing camp on the Middle River, to remember our Dad and create new memories.
WHICH RIO FLY LINE DO YOU FISH?
I have several RIO lines, but my go to line is the RIO Gold Trout. It has the versatility to be able to throw streamers and drys with ease.
WHAT IS YOUR FAVORITE FISHING TECHNIQUE?
Fly Fishing dry fly for brookies. It's such a thrill to watch the trout break the surface and take the fly.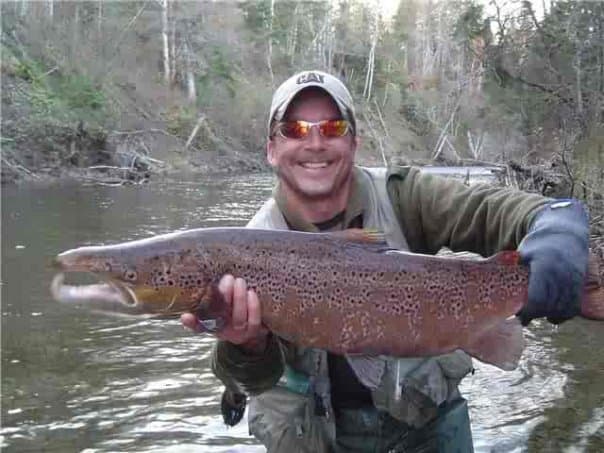 ANY TIPS FOR FELLOW ANGLERS?
Be present in the moment and let the busyness of life go while you enjoy your time on the water.