METERED SHOOTING LINE - A CONTROLLED APROACH TO SPEY FISHING
DAX MESSETT 11.02.2020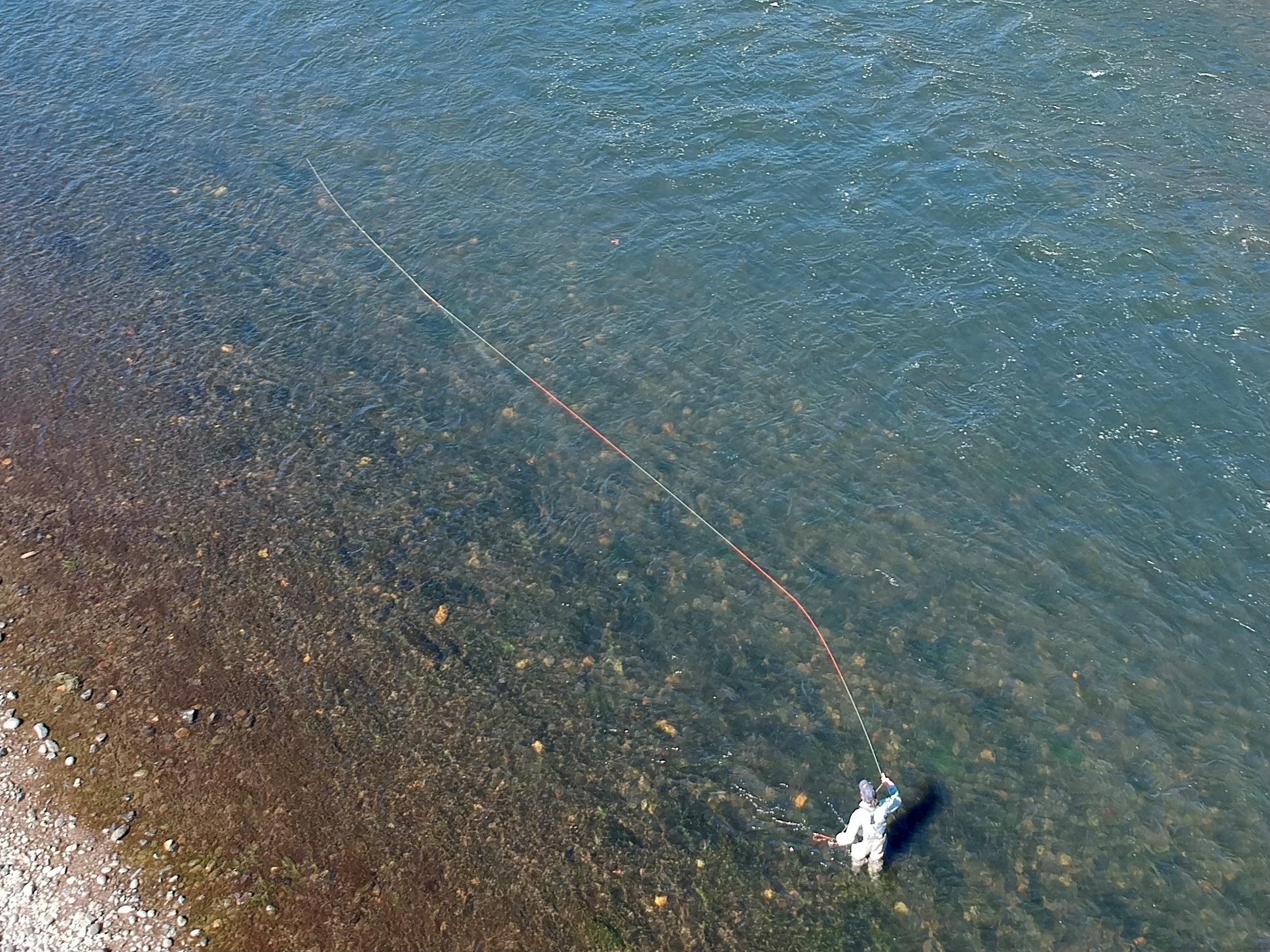 Line control is one of the foundations of fly fishing. Making a cast, and then manipulating your line to achieve the desired presentation of your fly is literally what fly fishing is. For some reason, the line control aspect of angling is often overlooked when spey casting and swinging flies for steelhead. Many think it's all about just bombing a cast out there as far as possible and just letting it swing. I think that is because it takes a great deal of time and dedication to become a proficient spey caster. People are pretty stoked when they finally get to a point of consistency with their two handed casting skills. As a longtime spey guide, I see it all the time. A client bombs a great cast out, and is completely unaware of what the fly is doing after it lands. They are already thinking about making that next cast. Fish the fly! For sure, hucking mega casts with a spey rod is definitely a fun undertaking, but the angling part of the process calls for a great deal of focus, awareness, and having the proper tools for the job.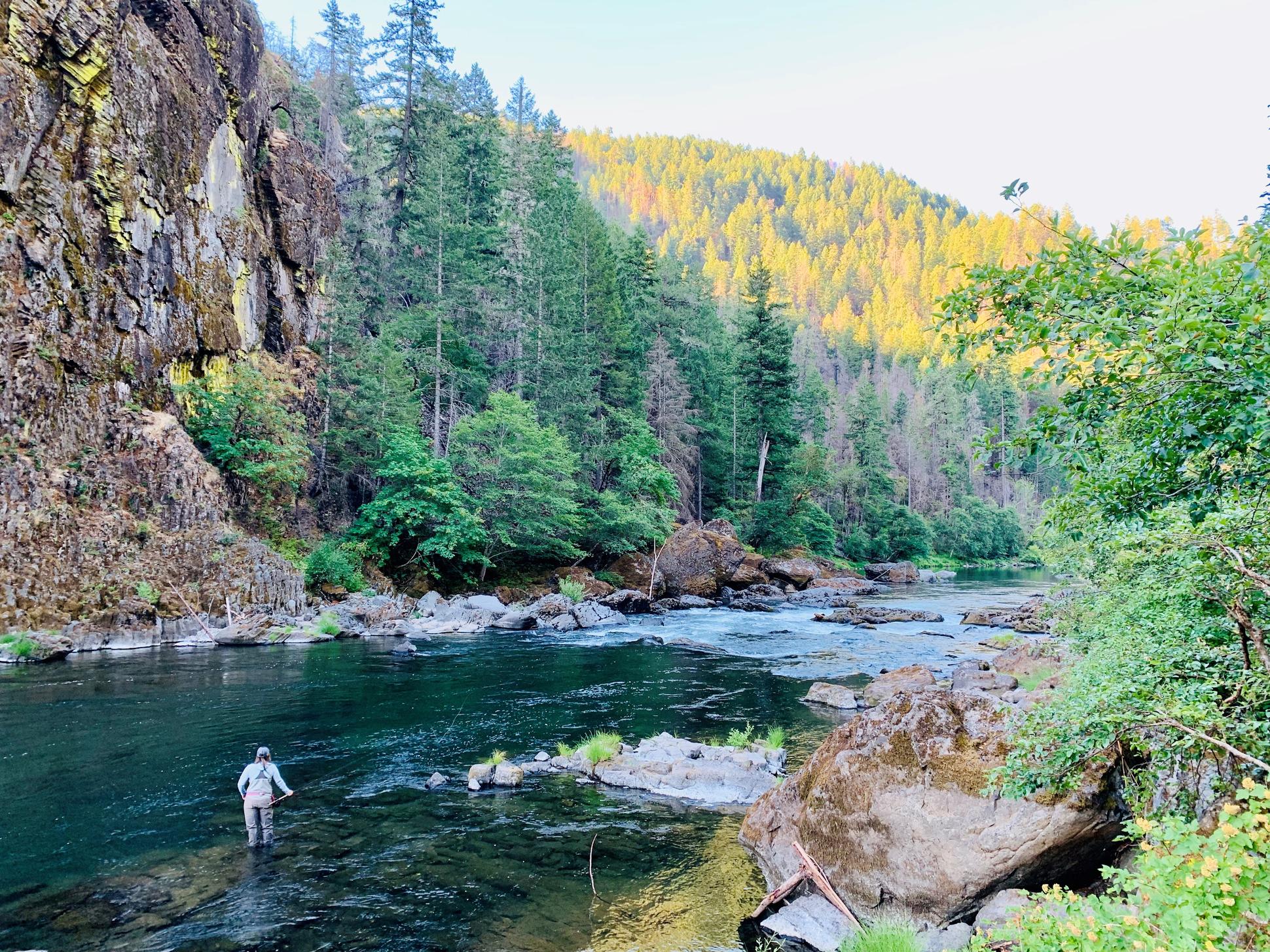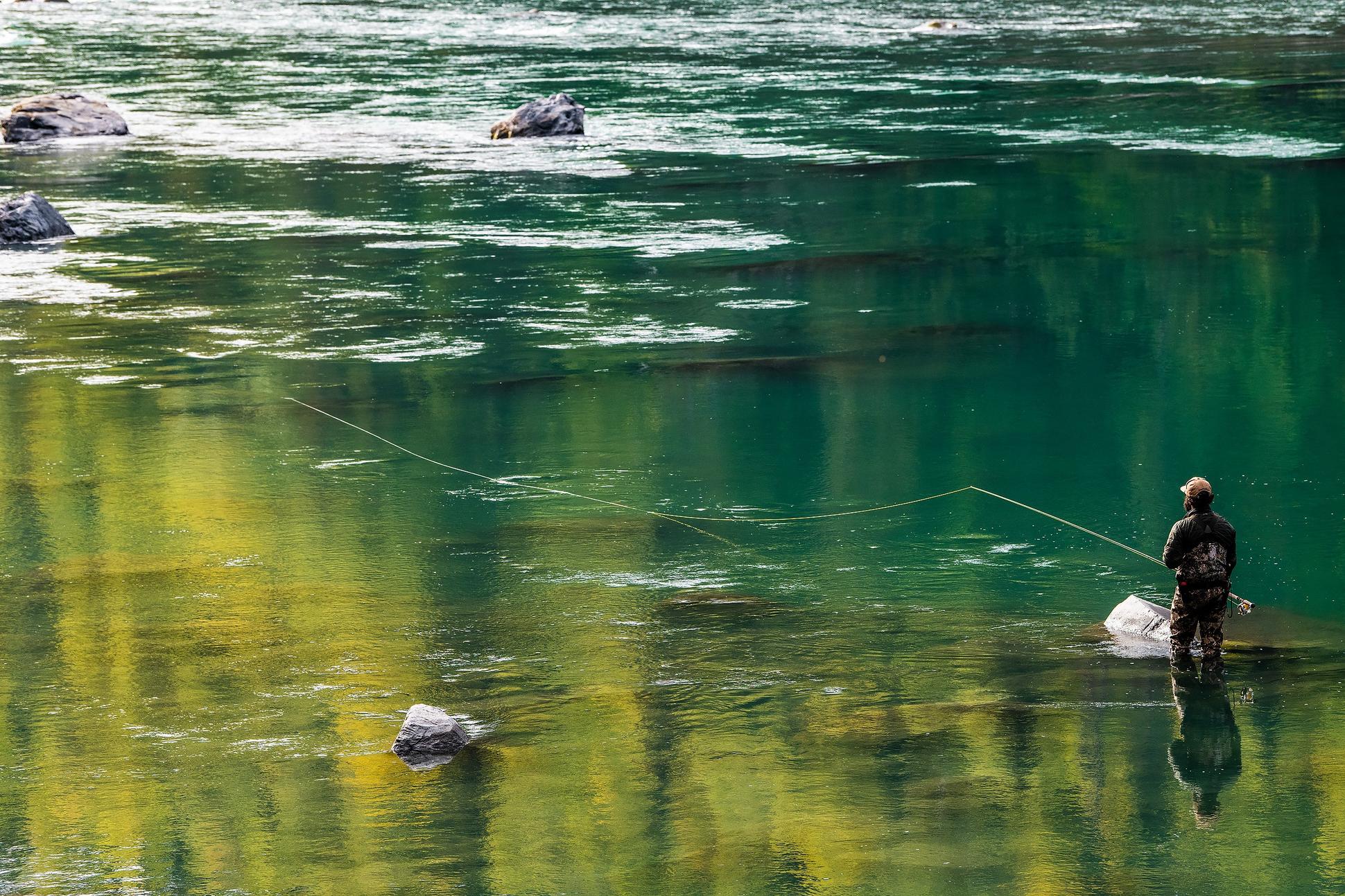 I have been waiting for the ultimate shooting line for my summer and fall steelhead dry fly fishing set ups. I love
SlickShooter
for my Skagit heads and sink tip fishing in the winter, but I was looking for more feel and line control at distance for my dry line fishing and lighter Scandi setups in the summer and fall seasons. RIO absolutely nailed it with their ConnectCore Metered Shooting Line. It provides the line control I was looking for, with a slickness that still hucks it out there too.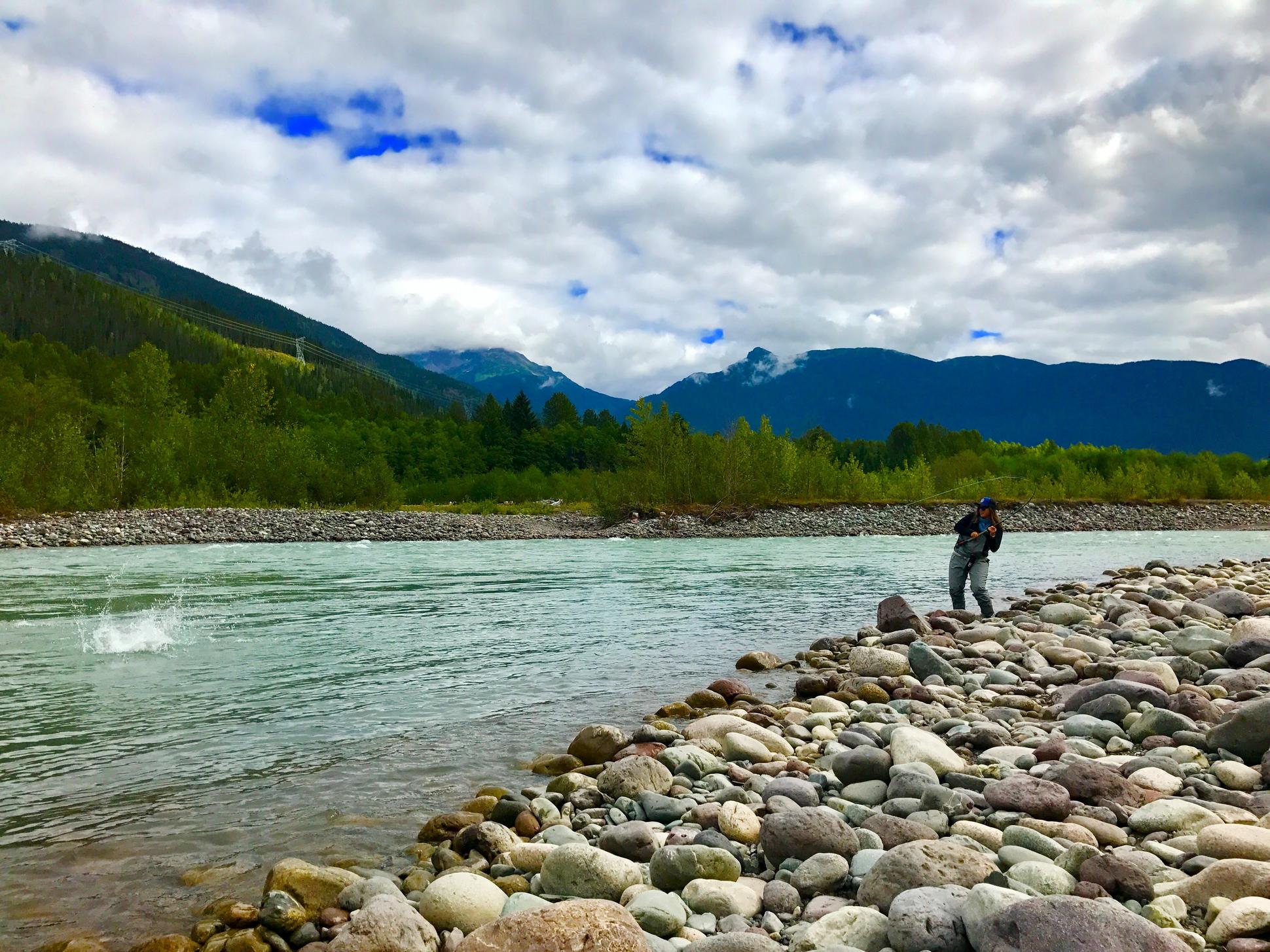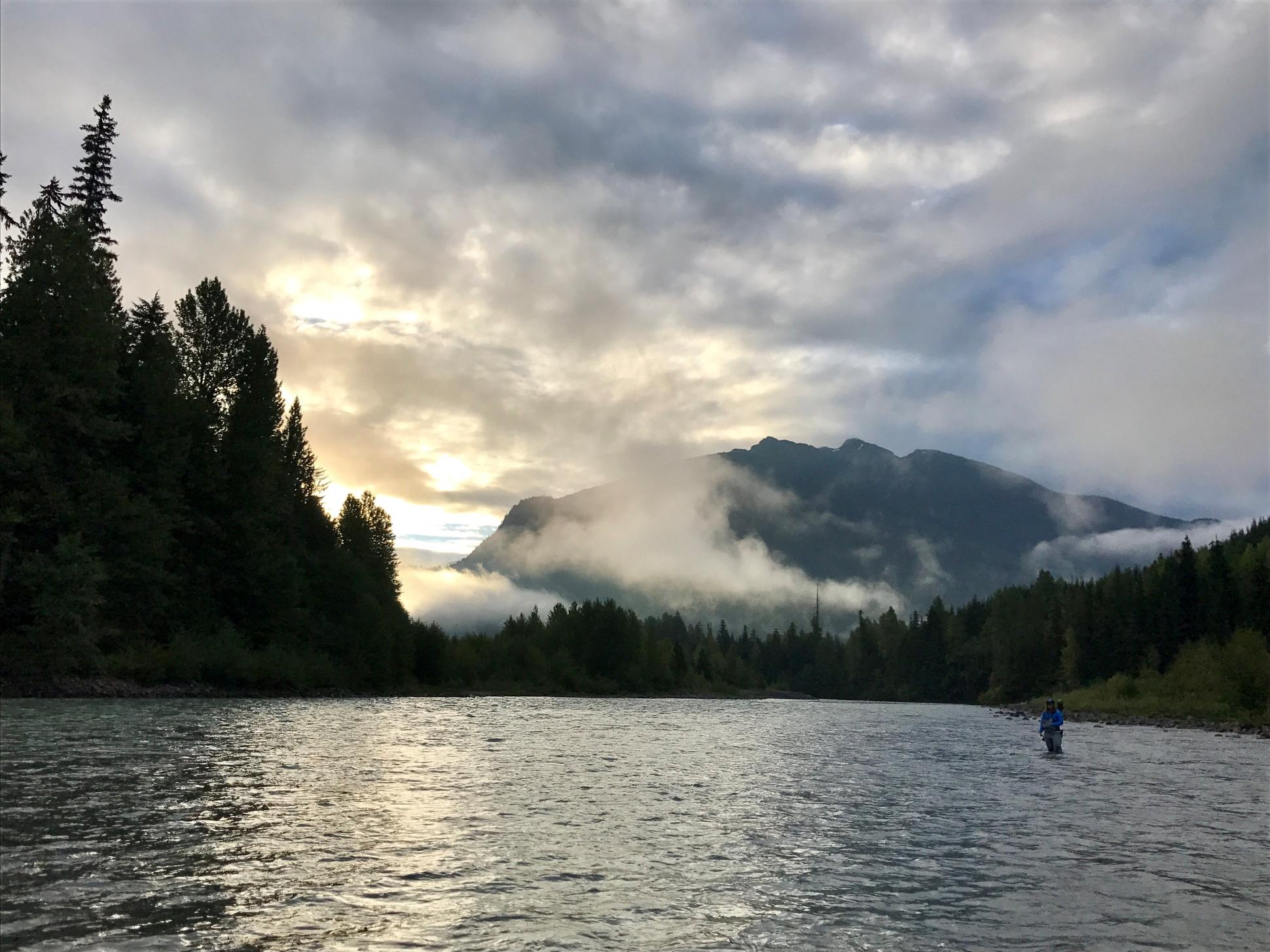 It's the ideal tool for the job wherever you are fishing dries and traditionals on your favorite summer and fall steelhead rivers. On the ultra-technical North Umpqua, you have a tighter connection and more control pulsing that foam bodied dry fly through one of its famous tail outs. It also doesn't have coiling issues, so it won't agonizingly bunch up while you are precariously balancing on that sketchy casting perch. You have better feel while you are skating that muddler through a riffle on the Klamath or Trinity. Keep in better contact to your fly while fishing your favorite traditionals on the Deschutes, Rogue, and Grande Ronde. Excellent strike sensitivity with its low stretch core, which provides a better hookup ratio at distance on the famed big rivers of British Columbia like the Skeena, Bulkley, and Babine.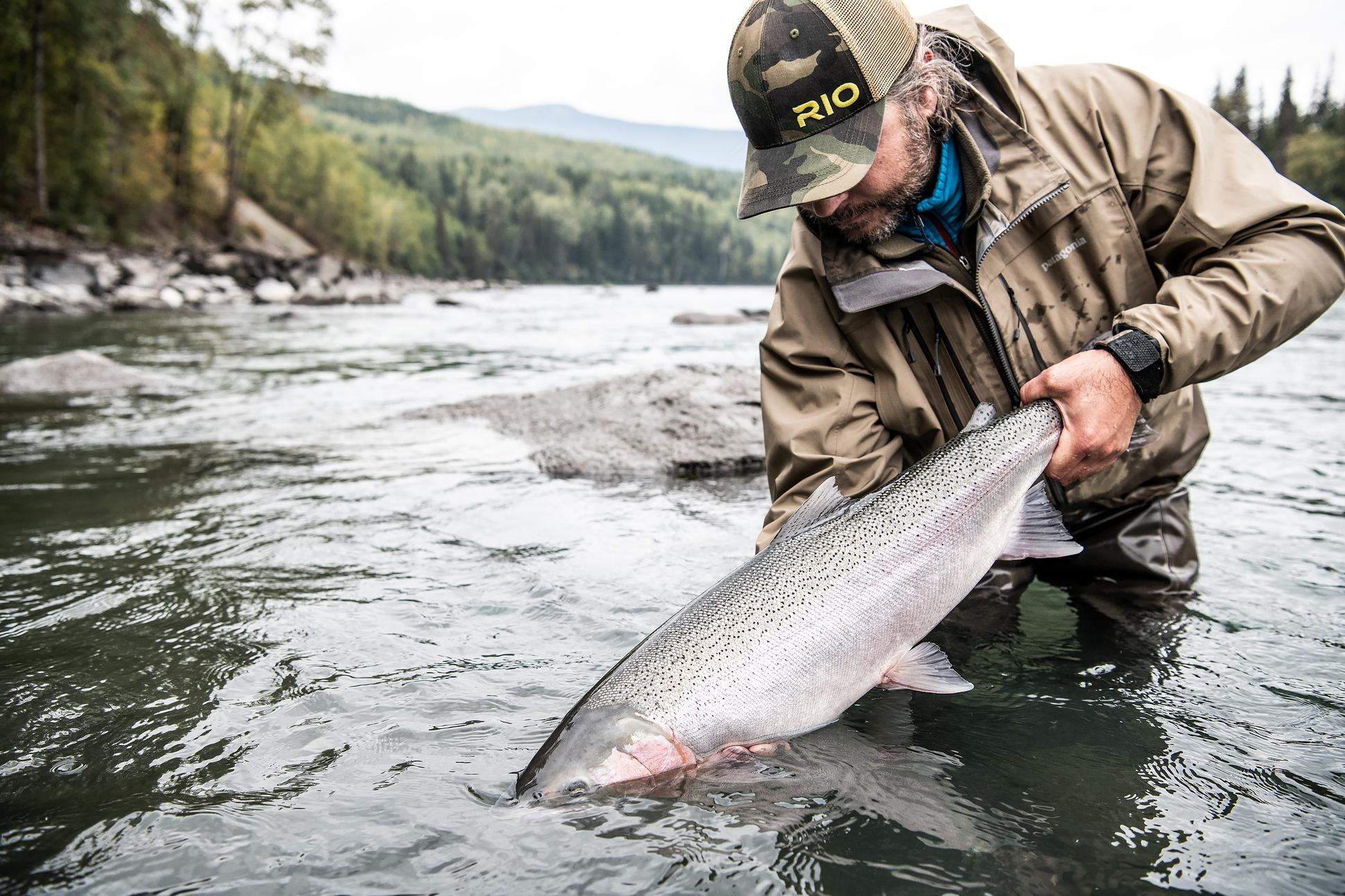 Its also pretty fun knowing how mega you are hucking! There is a color change (hence "metered") every 10ft, so you can know exactly how much line you are shooting. Swinging flies for steelhead definitely is not about numbers, but in this case I will make an exception. It's cool to find your range, and monitor your progress. But always cast and fish within your means, and stay in control with RIO's ConnectCore Metered Shooting Line.