May Fan of the month
Matt Zimmermann 5.10.2018
My name is Matt Zimmerman, I am 28 years old and live in Beverly, MA – located on the North Shore of Boston. I fish almost every day, generally targeting Striped Bass from shore, kayak, or boat. I am also a co-founder of Why Knot Fishing, a network of angling communities who help produce, and promote fishing events. If I'm not fishing, I am thinking about it.
MOST MEMORABLE FISHING EXPERIENCE?
My buddy and I had an exciting morning off Salem, MA. All morning the fish / birds were blasting baitfish into the rocks. All of our fish were in the 24-30" range, great battles on a fly rod. It was now 7:45 am and almost time for work. Working the outside of the school, I let one more cast fly. My fly hit the water, one strip, and BAM – there was a hole in the water, followed by a huge tail slap. We knew the fish was big, but wasn't sure how big. After almost wrapping me on a lobster pot, and then a dock, we had the fish boat side. A beautiful 42" striper, my personal best to date on fly.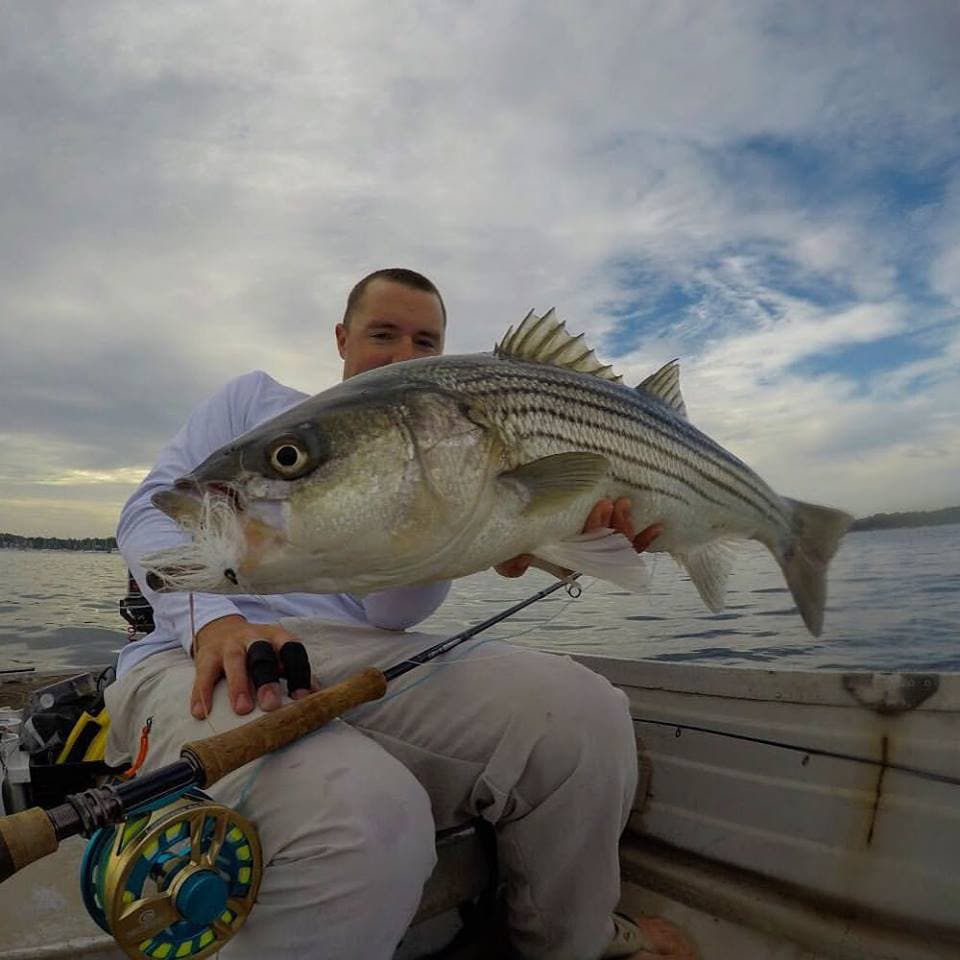 WHICH RIO FLY LINE DO YOU FISH?
INTOUCH STRIPER INTERMEDIATE / 9WT. This line is super versatile. Small flies, big flies, it shoots with minimal effort. I use this line for targeting Stripers on the flats and rocky coasts, Bluefish, and Albies when they invade the Cape Cod shorelines.
INTOUCH STRIPER INTERMEDIATE
Get the job done no matter if you're on the flats or offshore.
ANY TIPS FOR FELLOW ANGLERS?
- This may sound strange, but fish with confidence. It will go a long way.
- If Striped Bass are blitzing, you will generally catch the bigger fish on the outside (or below) the schools. This is where sink tip lines come in.
- STRIP TO THE TIP, I can't tell you how many times I rush my fly out of the water, only to see a nice fish following me in.