March fan of the month
Craig Gunstone 3.18.2018
I have been fly fishing since the early 70s & my interest in it really took off when I started using double handed rods, Spey/Switch! Living now near the Salmon River in New York I get plenty of time to swing the fly to Steelhead.
MOST MEMORABLE FISHING EXPERIENCE?
My most memorable fly fishing experience was in the mid 90s when I landed a Triple Salter Atlantic Salmon on the Margaree in Nova Scotia.
WHICH RIO FLY LINE DO YOU FISH?
I have been using Rio lines on all of my Spey/Switch rods since they were introduced by Jim Vincent back in the 90s. Traditional lines as well as shooting heads.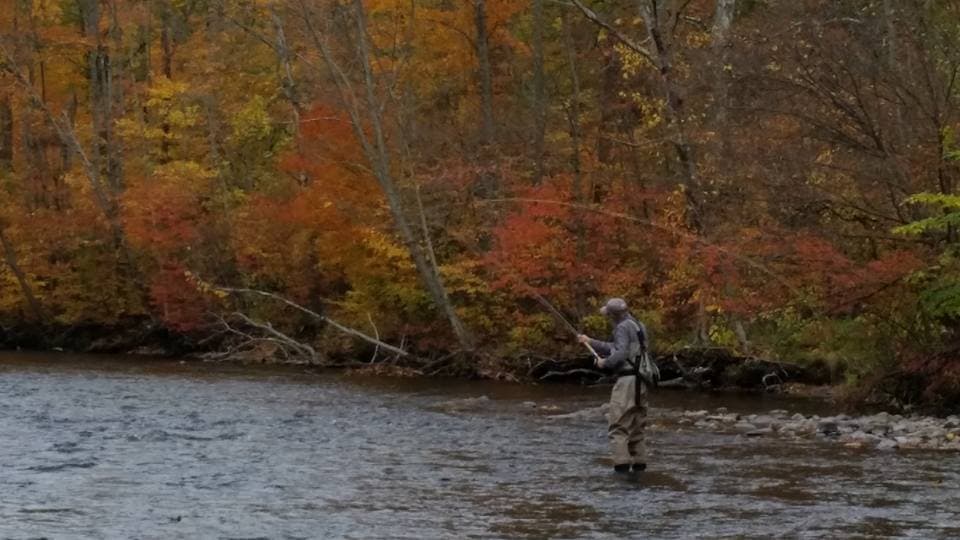 WHAT'S YOUR FAVORITE FISHING TECHNIQUE?
These days I Swing for Steelhead with Scandi & Skagit heads mostly & will get out the long Traditional lines when the mood strikes me.
ANY TIPS FOR FELLOW ANGLERS?
I highly recommend the new Rio 3D Scandi heads. Great casting, even in strong winds & easy to control the swing on the water
InTouch Scandi 3D
Control your swing more with our Scandi 3D Head, the triple density allows for easier casting, better connection to the fly, and superior depth control.