Louisiana Reds
RIO 12.12.2017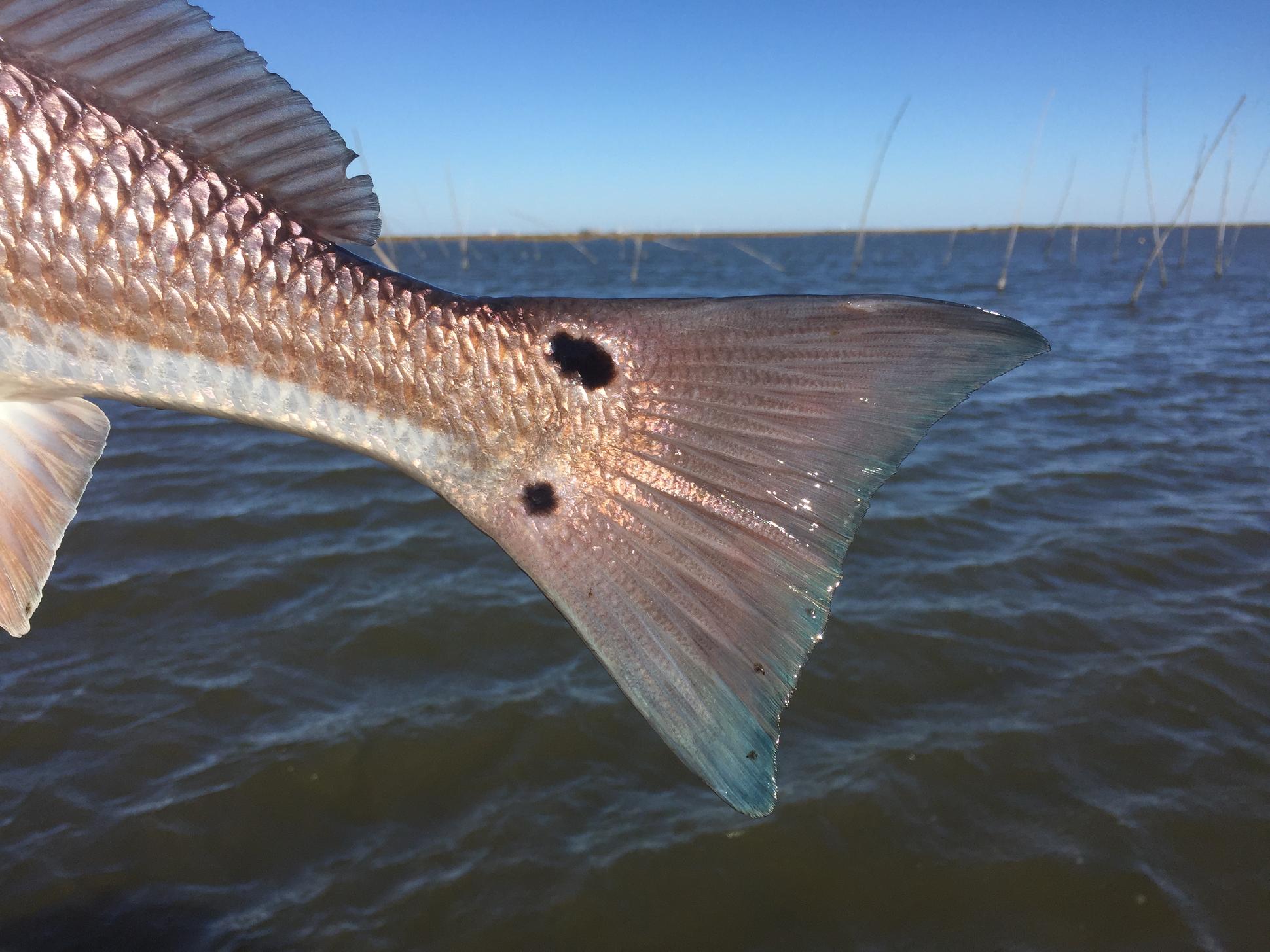 Marlin Roush, Chris Walker, Brita Fordice, Tim Moon, Zack Dalton & Simon Gawesworth (R&D, product development, sales and marketing).
Mixed conditions, some sun, some rain, some cloud, some wind, some calm. The best day was 100% overcast with flat calm the whole day.
Large white & chartreuse mullet pattern with weight.
Sage Salt HD 990-4, 890-4, Redington Crux 890-4, & Redington Predator 890-4.
RIO Winter Redfish & prototype lines.
7ft 25lb Striper leaders & 9ft, 20lb Redfish leaders.
Sight fishing to moving, tailing and laid up Reds.
The RIO team headed to the gulf coast of Louisiana to test out a combination of new saltwater cores and line tapers and, of course, to try and catch the big bull redfish that come into those waters in late fall. A mixed bag of weather conditions proved to create very different fishing days. The first couple of days had winds between 5-15 mph and were dry and sunny. Day 3 started calm and sunny and then clouded over with high haze and a light breeze, and the 4th day had complete calm and cloud all day. The last day was blowing 20 mph, with thick cloud and rain, resulting in the fishing day being cancelled. Fish were spread out around the canals, ponds, flats, bays and islands that make up the Mississippi delta, and the crew fished between mostly East and South from Port Sulphur with local guides Capt. Rich, Capt Shane and Capt JP. On windy days, fishing the canals and finding a little shelter from high grasses and mangroves made it a little more possible to see cruising reds, while on calm days, the more open ponds and lagoons had a lot of large fish in. With wind and cloud, many shots were less than 10ft away from the boat, as fish were so hard to spot, but with stealthy poling, these shots were frequent. Most of the cruising reds were 2-3 feet down and it was imperative to fish heavy flies that got down fast to the depth of the fish. The big bulls refused to move up in the water column to eat, and many casts were frustratingly ignored because the fly rode 3-4" above the fish. When the depth was right, the fish were very happy to eat.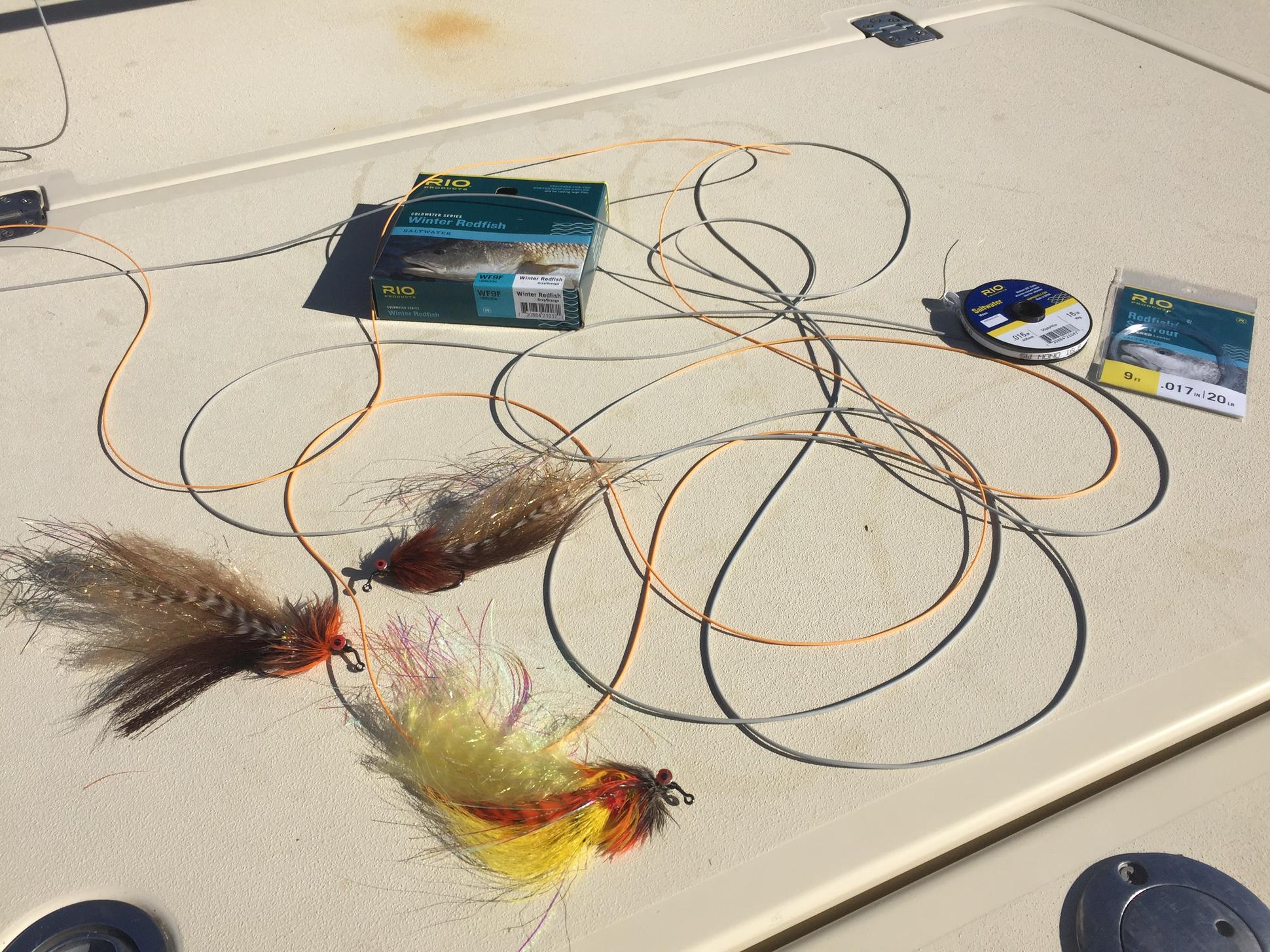 The product testing was extremely fruitful, with one of the new core/taper combinations proving a real winner for everyone, and a unanimous vote as to it being the best new combination on the trip, and something that will be put into production in the future. Everyone caught fish on the trip, and there were several large bulls landed. Officially a "bull" redfish is a fish over 20lbs, and each of the RIO crew landed at least one bull on the trip, with the last two fishable days (with the calm conditions) being the best, and proving there were plenty of large fish around – you just had to see them!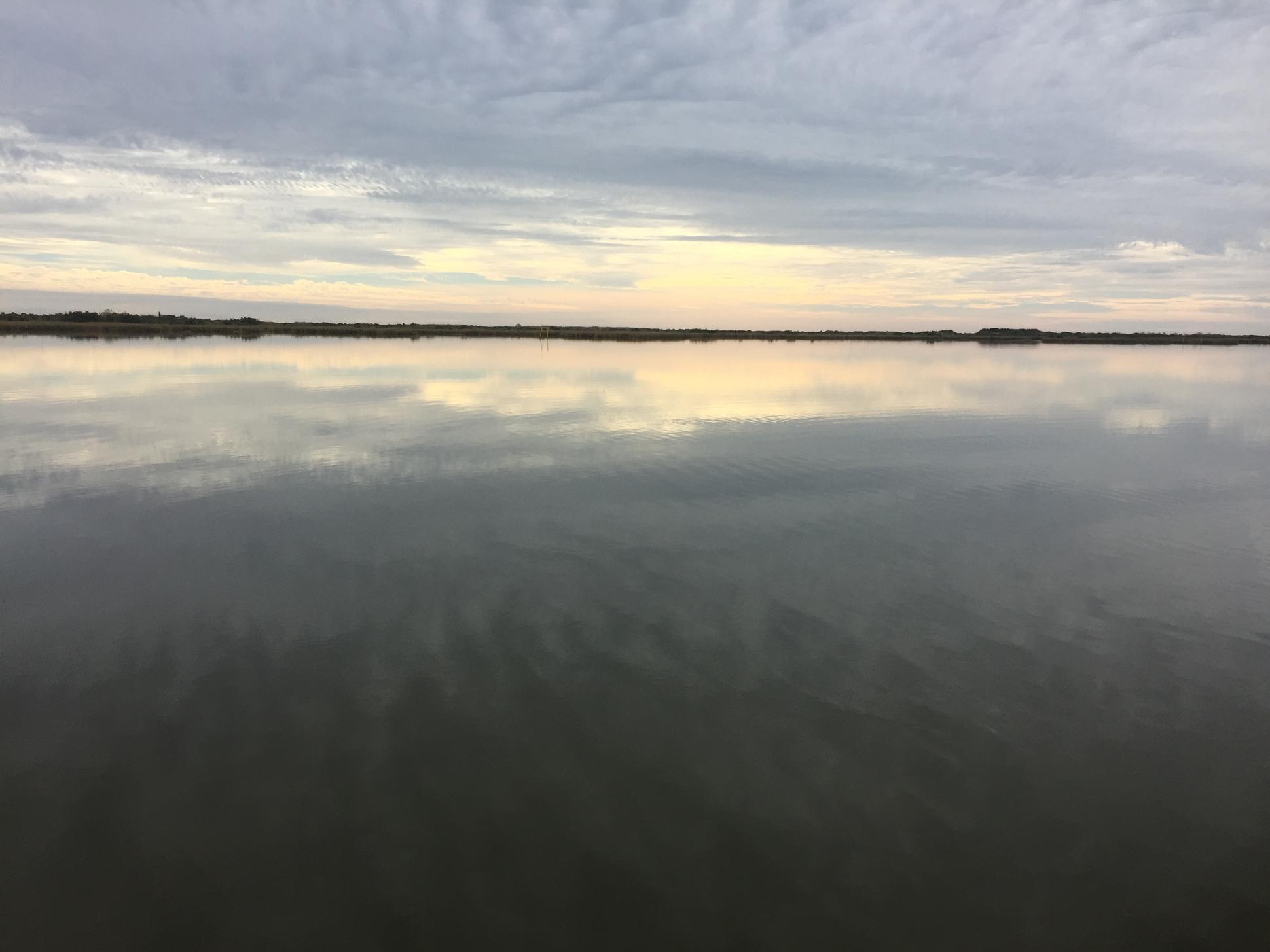 Overall, the group landed 10 reds over 30lb, with the largest being 35lb, and a black drum over 40lb. The best day's return was with Captain Rich Walden on the last day, when Chris and Simon landed 17 fish totally 429lbs, at an average of just over 25lb each. The breakdown of those fish weights is: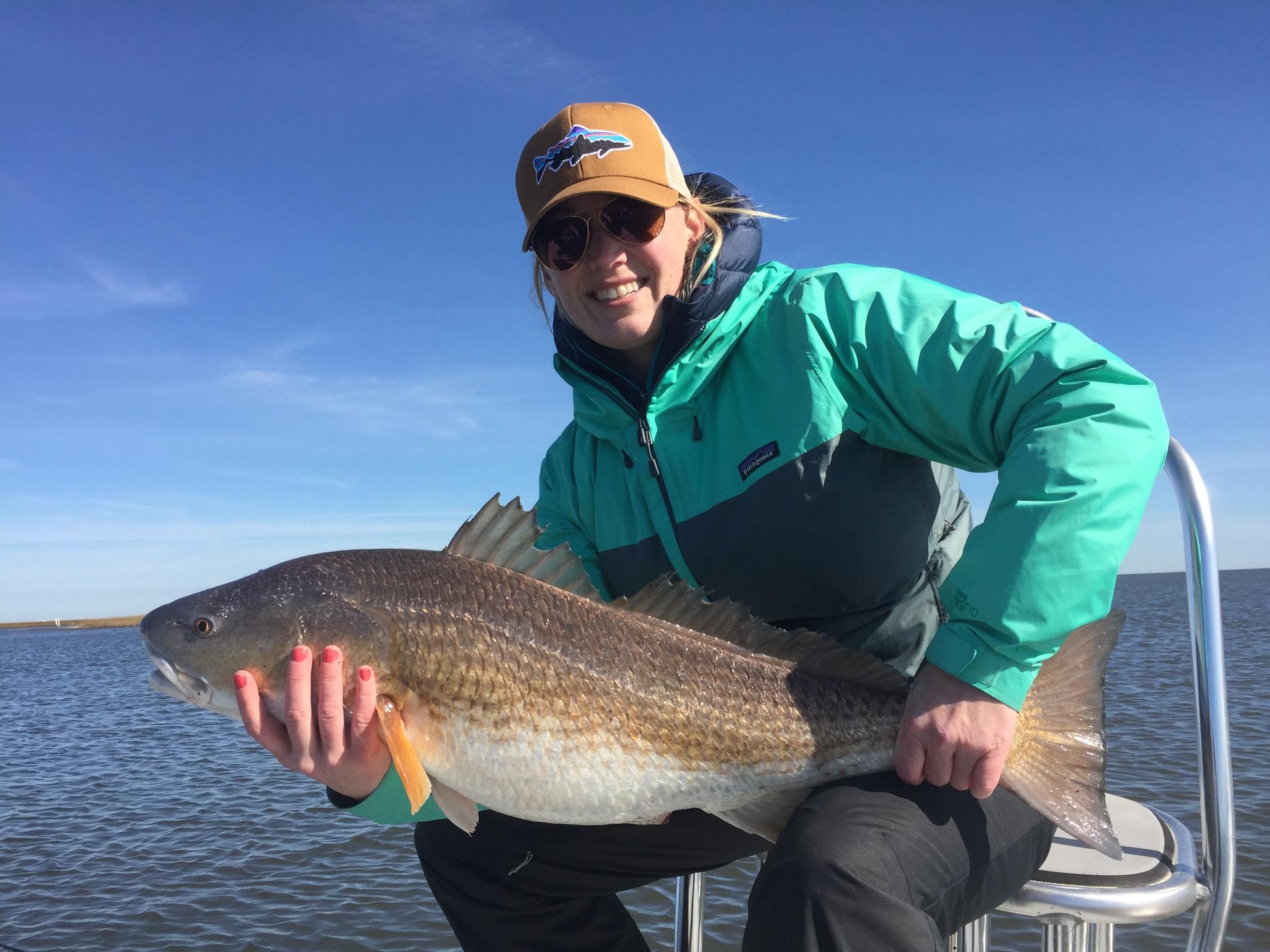 Redfish 6, 24, 26, 28, 28, 29, 30, 30, 31, 32, 35
Black Drum: 16, 21, 21, 24, 24, 24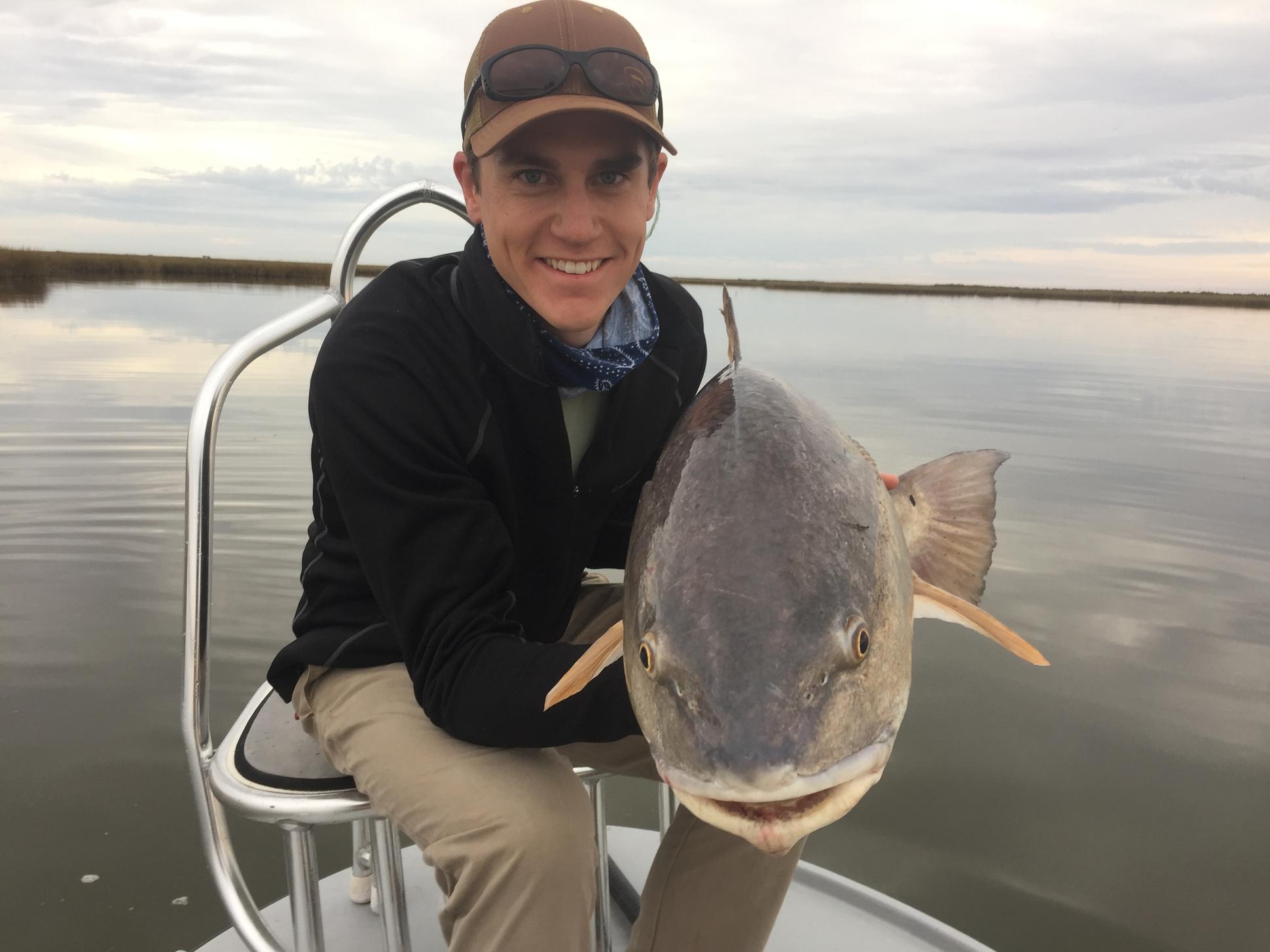 Many anglers put away their fly rods in late fall, but when you have a fishery like this in a US state that can fish so well in November and December, it is no surprise that this is getting to be a very popular destination and target species. If you are planning a trip there next year, take an 8wt and a 9wt rod, a bunch of large, heavy (and light) mullet patterns, some strong leaders and RIO's Winter redfish line. This line is designed to make the very short casts that cloudy days and wind conditions result in, and will throw the largest of mullet patterns with ease. There is NO better line for this fishery.