Delta Stripers
RIO 4.05.2018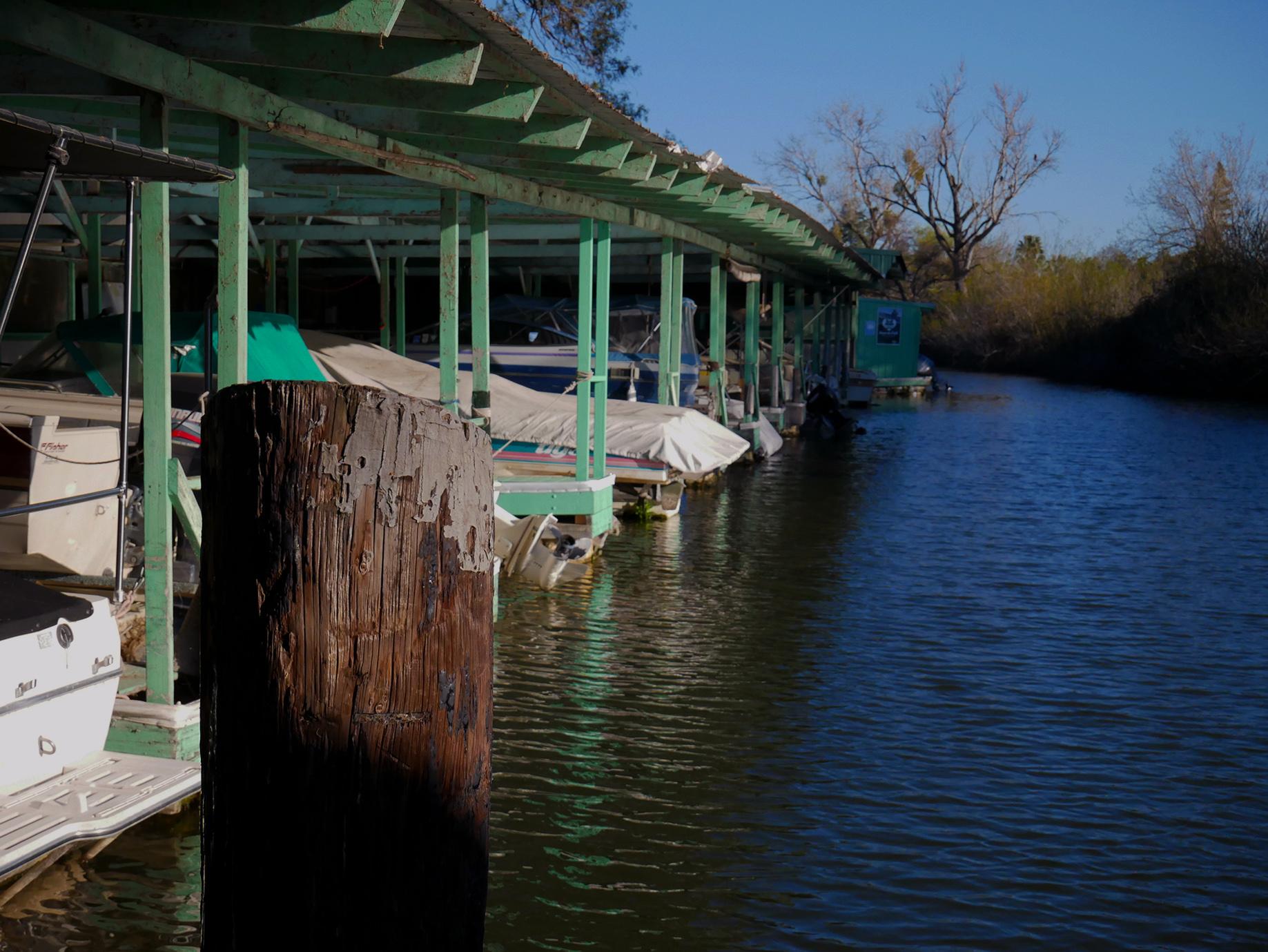 Captain Bryce Tedford and Guide John Fochetti
Morning temps in the 30's increasing to mid 60's. Mild winds with water temps in the low 50's.
RIO Striped Bass 7ft 20lb.
4-12 second drop depending on the depth, with a quick jerk retrieve.
We started the day off with a hot cup of coffee at a dumpy truck stop off the 5 freeway somewhere north of Stockton. Heading to the ramp we couldn't help to notice outside temperature gauge hovering around 38 degrees. "it's going to be a chilly run this morning boys," said Captain Bryce Tedford as meet him at the ramp. Along with me was Northern California guide John Fochetti, who by the time put on his last layer of clothing and appeared to look like we were about to embark on an arctic exploration that day instead of a day fishing trip in sunny California. The air temp increased to a blaming 43 degrees by the time we left the dock, and shortly after passing the no wake zone, I became seriously jealous of John's fashion attire. The low temps and the added wind chill of the caused 150 outboard made for a cold run.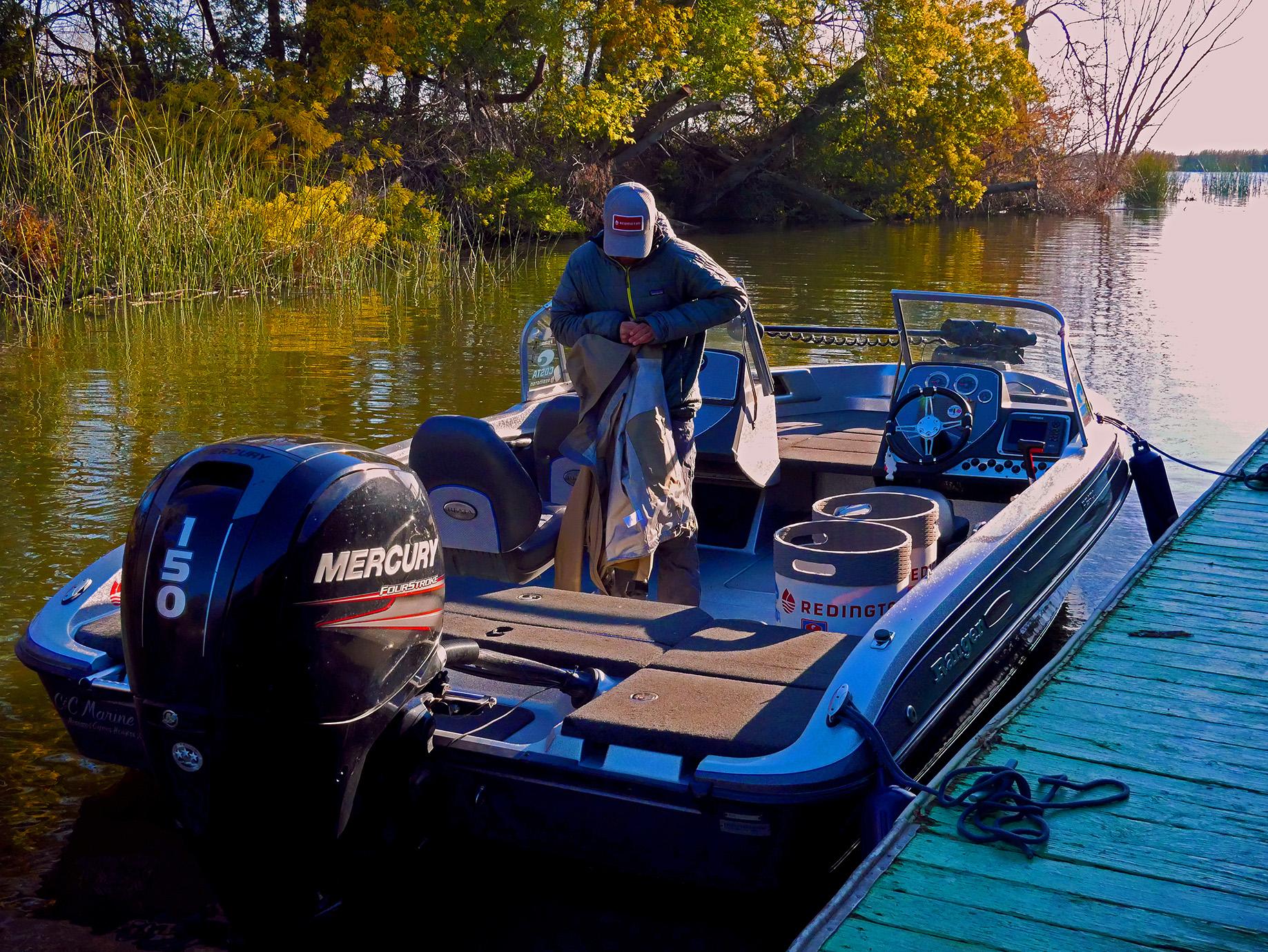 After about a 45 minute run, which felt at least twice as long because i couldn't feel my face, we finally pulled up to the first spot. Bryce is one of those guides that's prepared for anything, with over 12 rods ready to go in his boat and enough flies to start a company, he can dial you in for anything. His selection covers pretty much any species you can target in the Delta on the fly, from small mouth to stripers. With low water temps and chance of the weather getting worst, Bryce warned us that today would be tough fishing. Bryce pulled out two 8wts loaded up with RIO Outbound Short S6 8wt lines with white & chartreuse jigged hook clouser tied on to a 20lb RIO Striped Bass leader. This is Bryce's go to rod and line combo for both expert and beginner clients. "regardless of the clients casting ability, they can pick up this set-up and be able to get the fly into the zone," Bryce describe the why he prefers the Outbound Short on the Delta. RIO OBS has such a short and heavy head, it allows for easy loading of the rod and turnover of larger flies commonly used while striper fishing.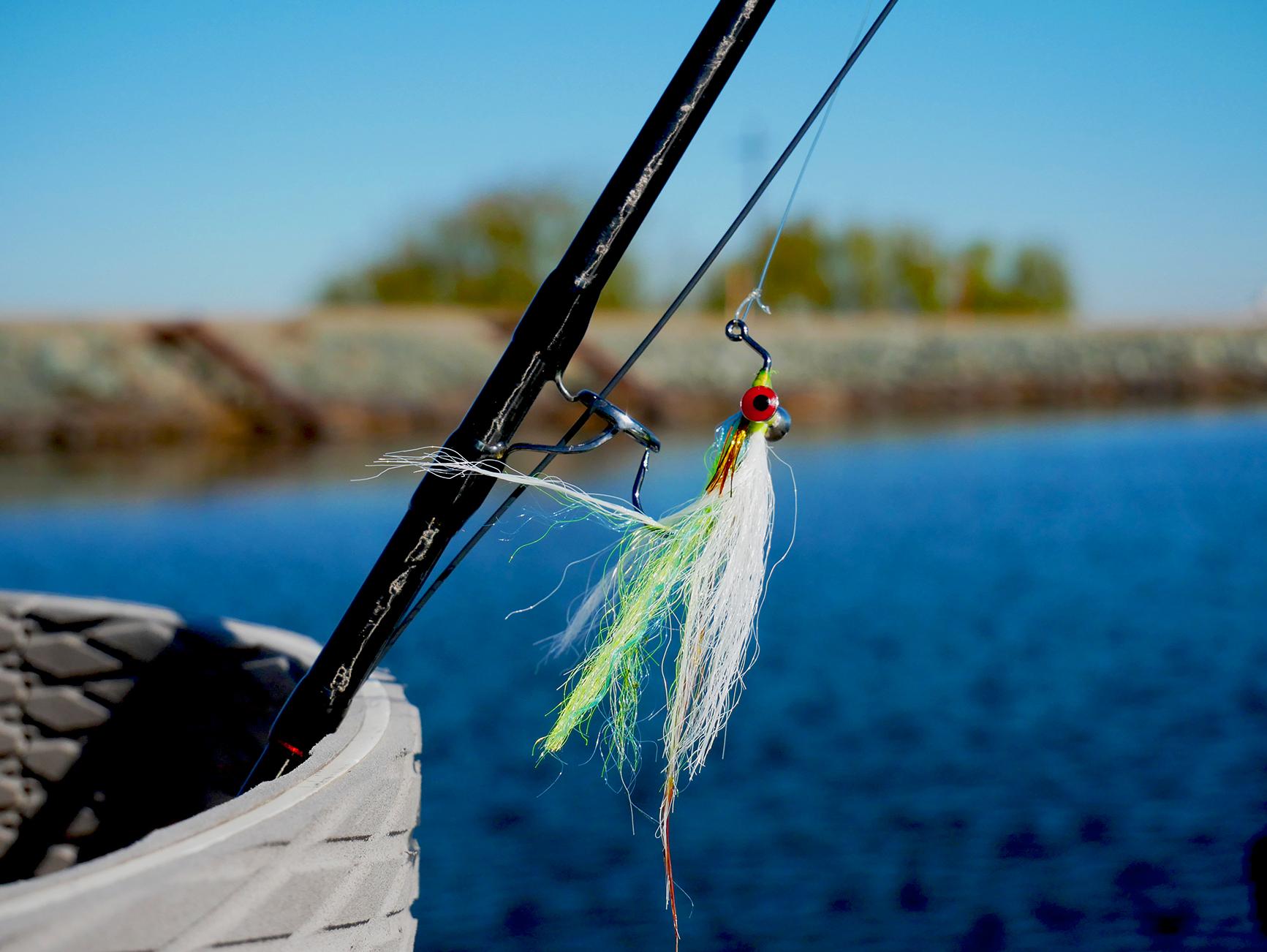 After a few passes at the first spot we reeled up our rods and headed out, this time the air temp was now 56 degrees. The second spot we arrived at look almost identical to the first, but as with most new places one can quickly lose their bearings. Before I could even get my fly in the water John had his first striper on. It was no monster but it was his first ever and even more important was boat that the had a fish to hand. One fish quickly turned into another and in a matter of a half hour John had five to hand. He was in the hot seat enjoying himself as he picked my pocket from the back of the boat. At this time I couldn't buy a fish.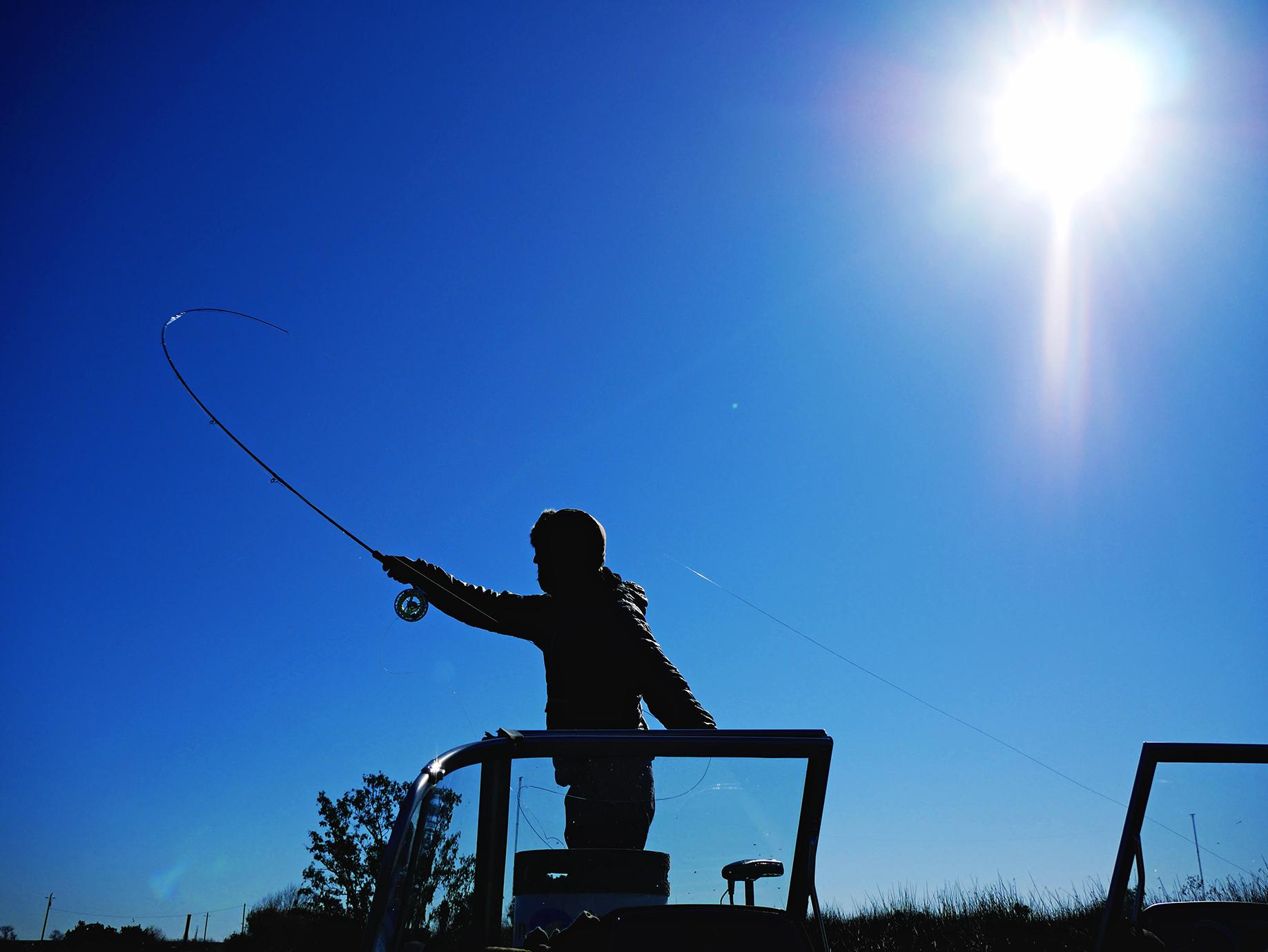 After running that drift a few times, John was now pushing double digits on number of fish he had to hand, while I still remain skunked. The bite at this spot began to slow so we made our way to the next one. At this time, the marine layer from the bay had burnt off and temperature was now just over 60 degrees. John's arctic suit was all but gone, as it turned into tee shirt weather. I put myself on timeout so I could take some pictures. While I was shooting photos and soaking up the sun, John continued to increase his numbers and with every additional fish he reminded me that I was still skunked. So I set the camera down and picked up the rod again. It only took a few cast until I had my first fish on and the skunk was off. The massive six inch striper I brought to the boat was almost the same size as the fly I was throwing. Shortly after releasing this little guy I had my second one on, which was much larger than the first. John informed me that he'll let me have the little ones while he wait for the bigger ones to show.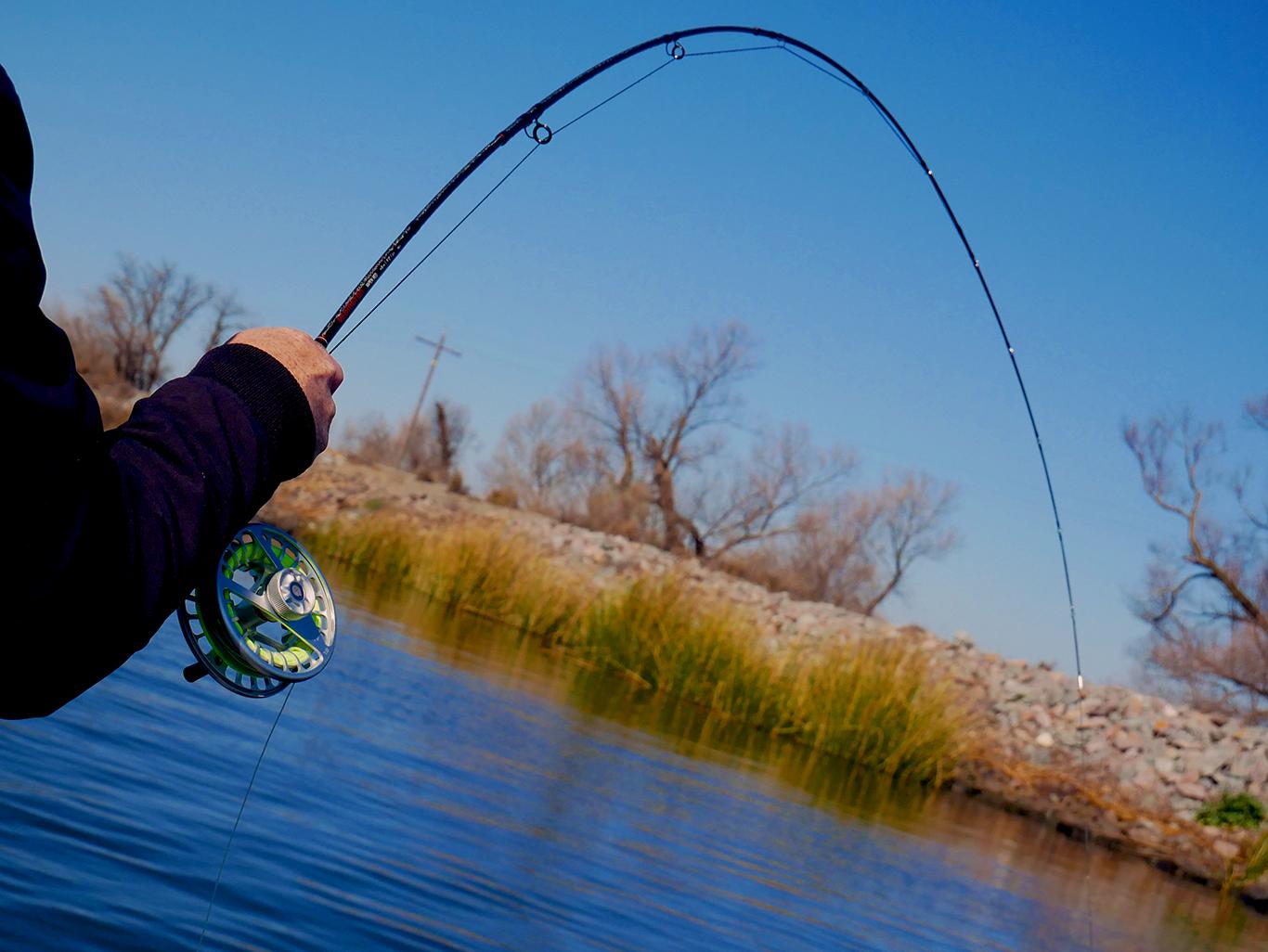 His comment came at the perfect time. Just a few cast later my fly was hit by what felt like a speeding train. My rod was doubled over and fly line was being pulled off the reel my reel. Before I know it Bryce had the grip in hand ready for the this fish to show its self. The fish barely broke 6lbs on the grip. Anglers on the Delta can find themselves with fish upwards to 20lbs, so this fish was monster, but it was by far my personal best. We fished out what was left of afternoon, finding a few more schoolies here and there. All in all for what was supposed to be a tough day of fishing, turned out rather productive. Peak times for stripers on the Delta are spring and fall, with year round opportunities that are weather dependent. If you're into casting heavier rods, and large flies with the opportunity to hook into something that could be double digit, than I would highly recommend contacting Bryce Tedford or one of the many other great Delta guides for a day of chasing stripers.