APRIL FAN OF THE MONTH
Michael Spaulding 4.07.2019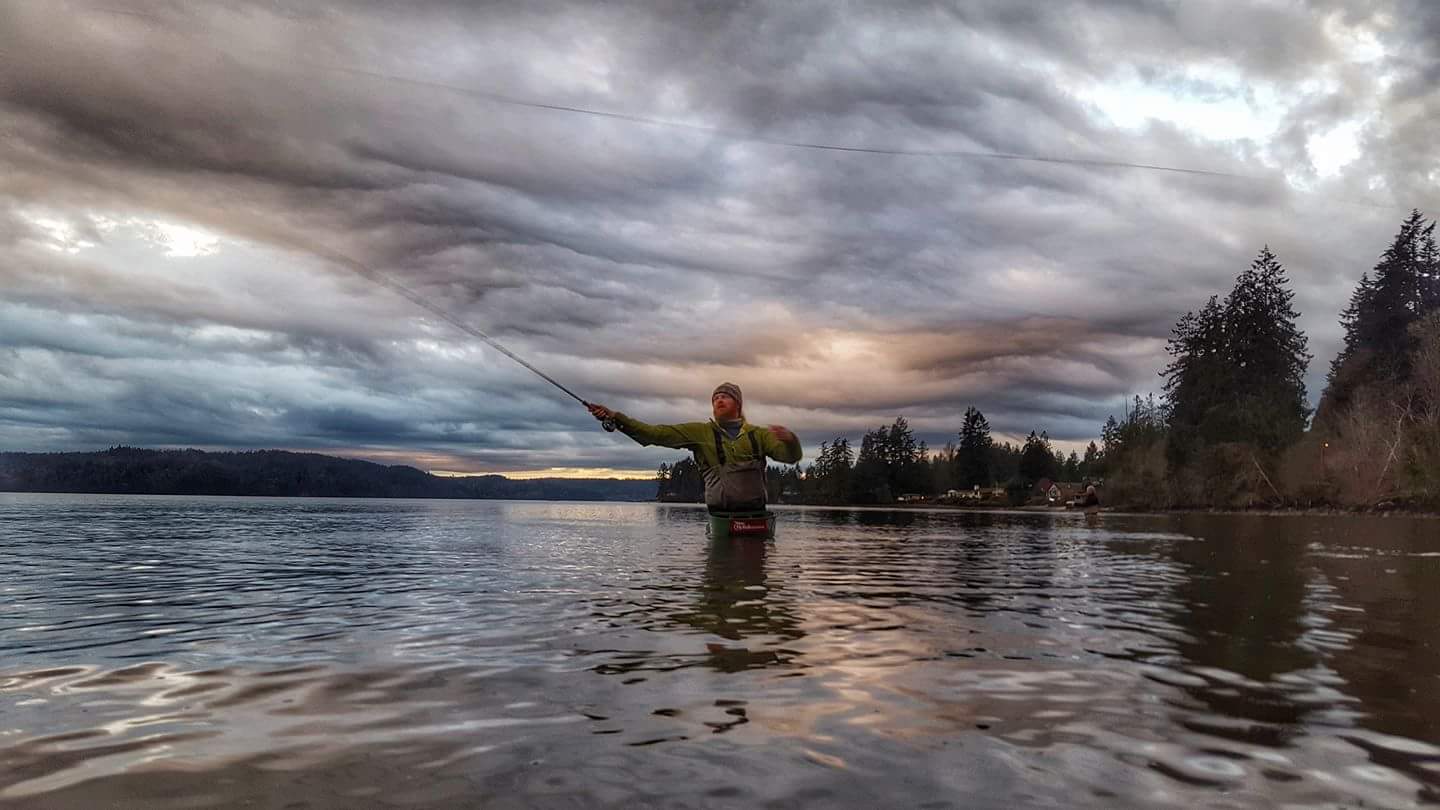 I grew up near Traverse City, Michigan fishing lakes, rivers, and ponds for trout, bass, panfish, pike, walleye, carp, (lake run rainbows) we call steelhead, and anything else that would bite. I was introduced to saltwater fishing and toothy critters when in St. Petersburg Florida after high school, and I've been—on and off—in the Seattle area since 2008. I've found a fantastic time exploring the PNW mountain streams, rivers, roads, and mostly Puget Sound beach hopping for searun cutthroat year-round with my wife, Erin, our late Charley pup and our newest four-legged addition, Olive. All the best things start with the letter 'B'…bonfires, beers, buddies, beaches, and the beautiful outdoors.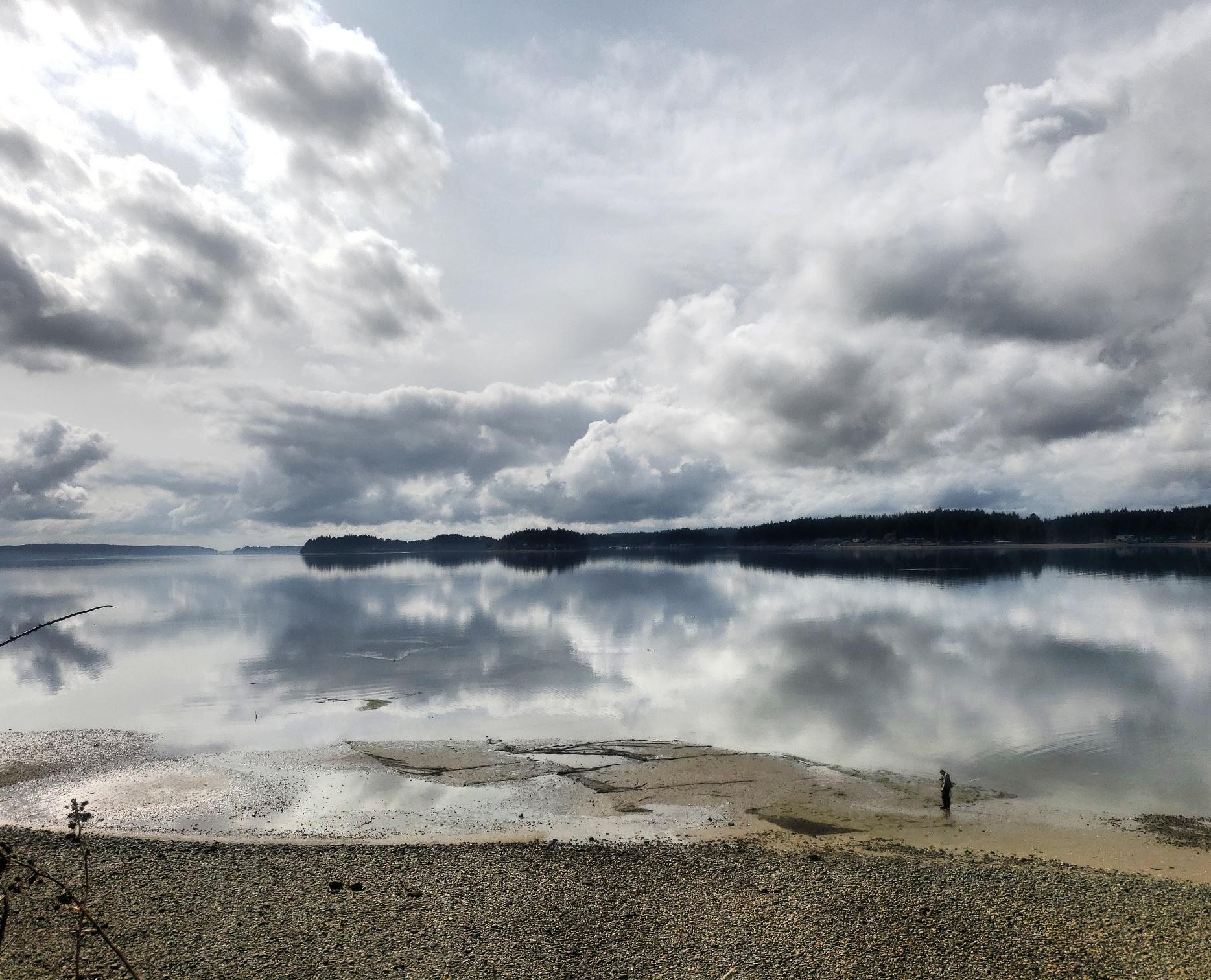 WHAT IS YOUR MOST MEMORABLE FISHING EXPERIENCE?
This is a tough one, There are so many great times spent with friends and family surrounding fishing adventures. I would have to say early on while my wife and I were dating, we were at my family cottage in Brooklyn, Michigan on Vineyard Lake with a house full of family. I was at the helm of the grill and prepping for a large dinner. My soon-to-be-wife pulled me off my grilling duties near sunset and said we HAD to go fishing because it was the witching hour. I passed off the tongs and hopped in a 12-foot john boat over a majestic Michigan sunset of brilliant orange, pink, and into a faded purple sunset. We ripped across the lake to find a big bass hot bed (i.e. lily pads and weeds). I swung a standard Rio floating line with a larger-than-life bass popper and Erin threw a floating line with a long tippet and streamer. First cast of the popper, I heard a sloppy, reckless splash deep in the lilies and, with two strips in, landed a nice 16-inch fat boss of a bass. It was on, they were on the hunt. From that moment on, I knew I had to marry this gal (Erin, not the fish). She now out-fishes me on the regular, she's first on and last off the water, consistently shouting from waist deep "one more cast honey" over and over until the headlamp is getting dim and the fire has a nice hearth.
WHICH RIO FLY LINE DO YOU FISH?
The line we use varies depending on weather we are fishing: lakes, rivers, or the Puget sound. We've mostly been fishing the Sound lately and we have a couple Sage Pulse 6-weight fighting butt rods lined up with RIO Outbound Long, Outbound Short and Coastal quick shooter. The Coastal Quick and Outbound Short are our go-to's. I recently added a CF Burkheimer 5 weight fighting butt to our collection and lined that up with Coastal Quick as well. The Intermediate clear line has been the money maker for most of our trips. The Coastal Quick has also proven to be an animal for bass fishing back home in Michigan.
Coastal Quickshooter
RIO's Coastal QuickShooter line features a clear intermediate head, and is designed specifically for anglers fly fishing off the coast in cooler conditions. The line features a short front taper that has no problem turning over baitfish and shrimp patterns in typical coastal winds, and has a short, easy casting head to help the rod load at close range.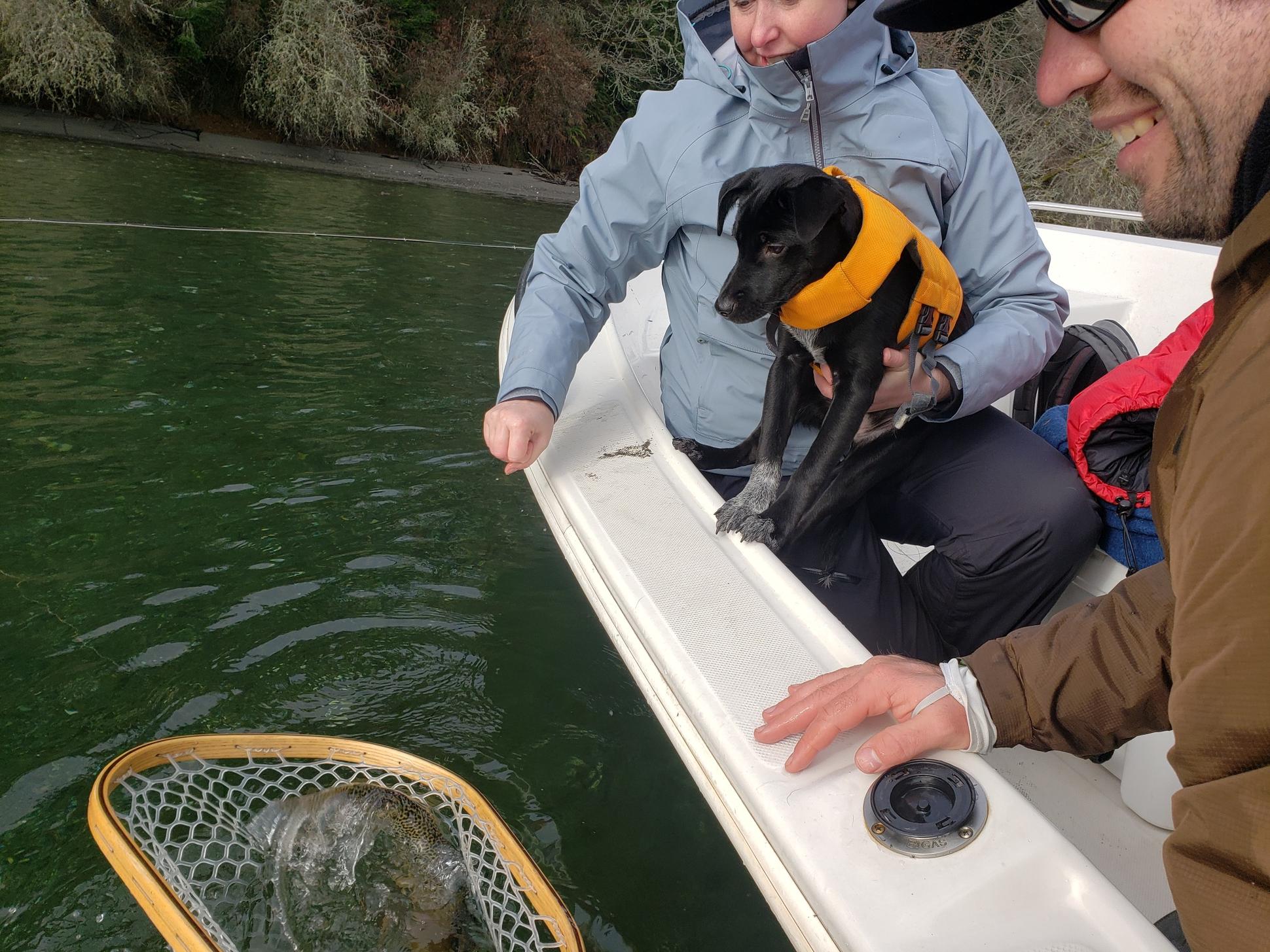 WHAT IS YOUR FAVORITE FISHING TECHNIQUE?
There's something about watching a top water presentation and the explosion of the take break the surface of the water. There's also something fun about swinging a sink tip and feeling the surprise of a tug in a deep hole. Kinda hard to pick a favorite. Ice fishing is also a riot when done right. It's like watching 3D high-def television.
ANY TIPS FOR FELLOW ANGLERS?
Don't go out with any expectations. The best trips are unplanned and just roll with a dynamic flow of the unknown. The outcome of the unknown is what makes for the most memorable trips. Pay attention to the rhythm of nature all around you because the most subtlest of whispers can lead us to the best catches.