Beware Of The Wolf
Barry Beck 3.23.2020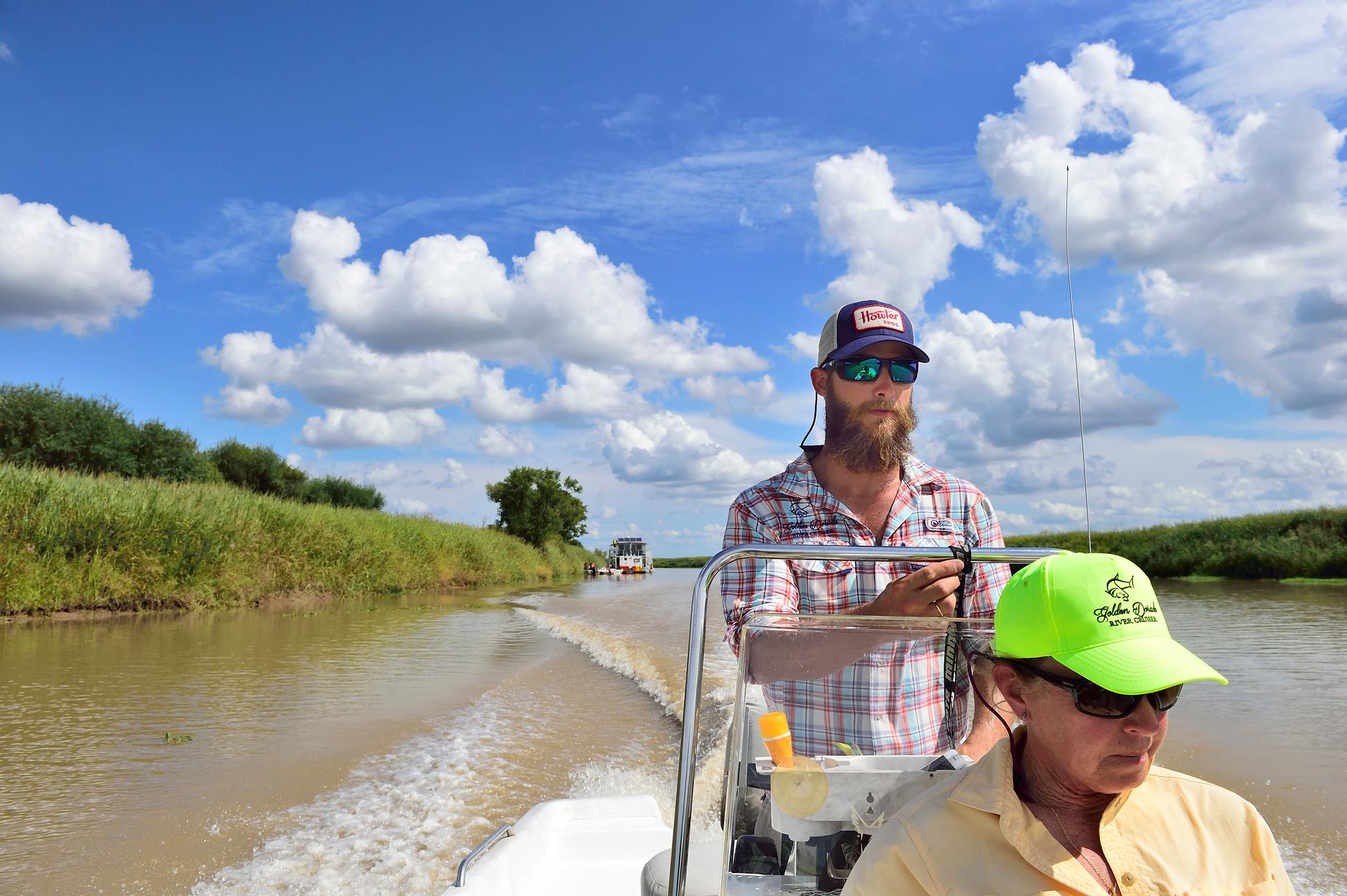 We are on the Dorado Cruiser, a live aboard boat on a tributary of the Parana River, hoping to catch a golden dorado. Mother nature has thrown us a curve ball and we stare at a river that resembles chocolate milk. The Parana itself is a colossal river originating in Brazil. At 4,880 km long it is second in size only to the Amazon. Our boat captain, Dario Arrieta, tells us that massive floods in Brazil have worked their way down into northern Argentina where we are and have brought mud and water that is not fishable. It's hopeless says our guide, Malcom Jeffrey, the dorado will never see our flies. What about wolf fish we ask? We had heard that they can be a lot of fun. Malcolm tells us that he hates wolf fish because they bite everything including the fly line. He's says they're plentiful because it's spawning season and they are concentrated in the lagoons. Super. We load our gear in the skiff that the mother ship is towing and convince him that we should go in search of wolves.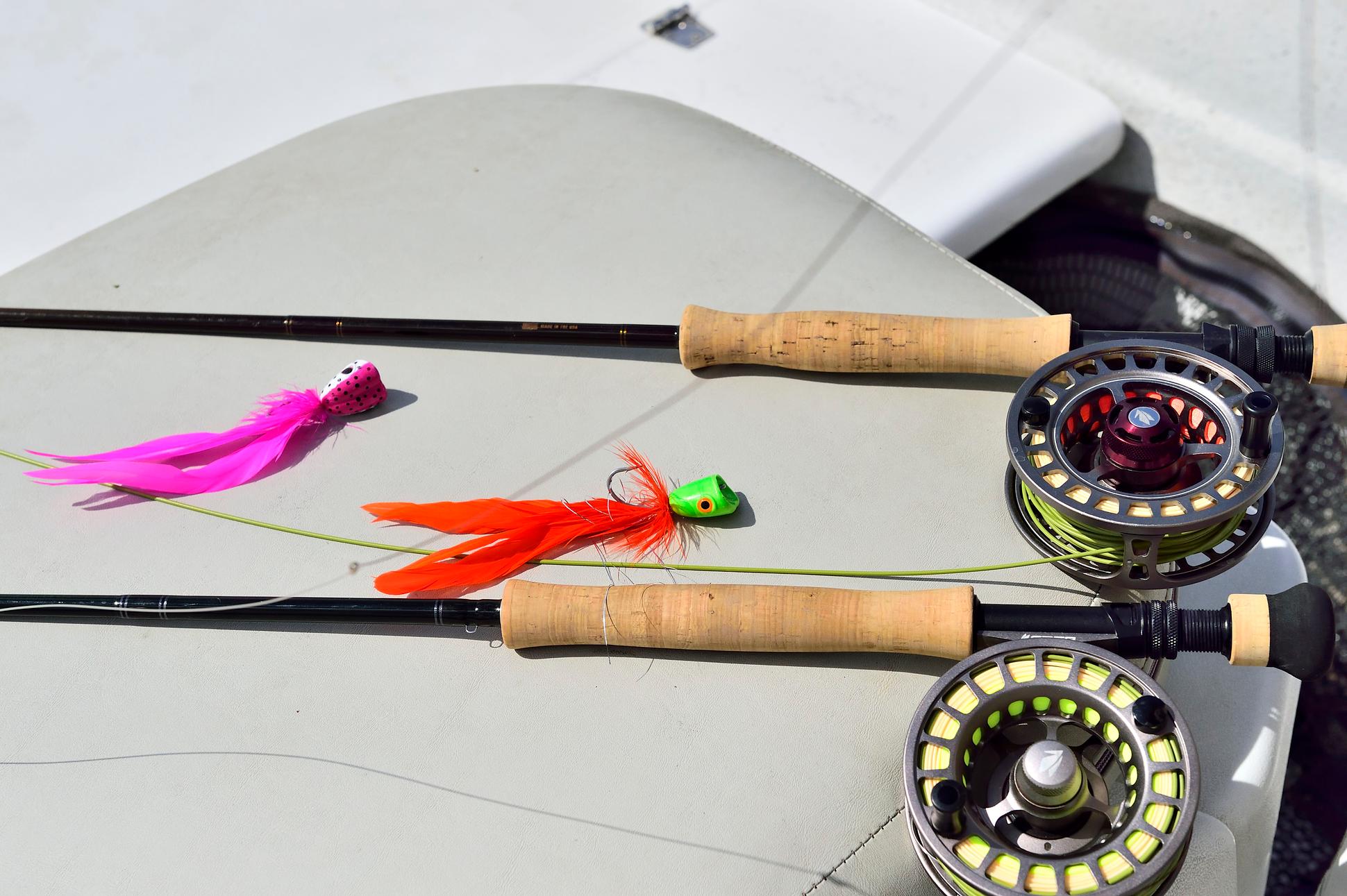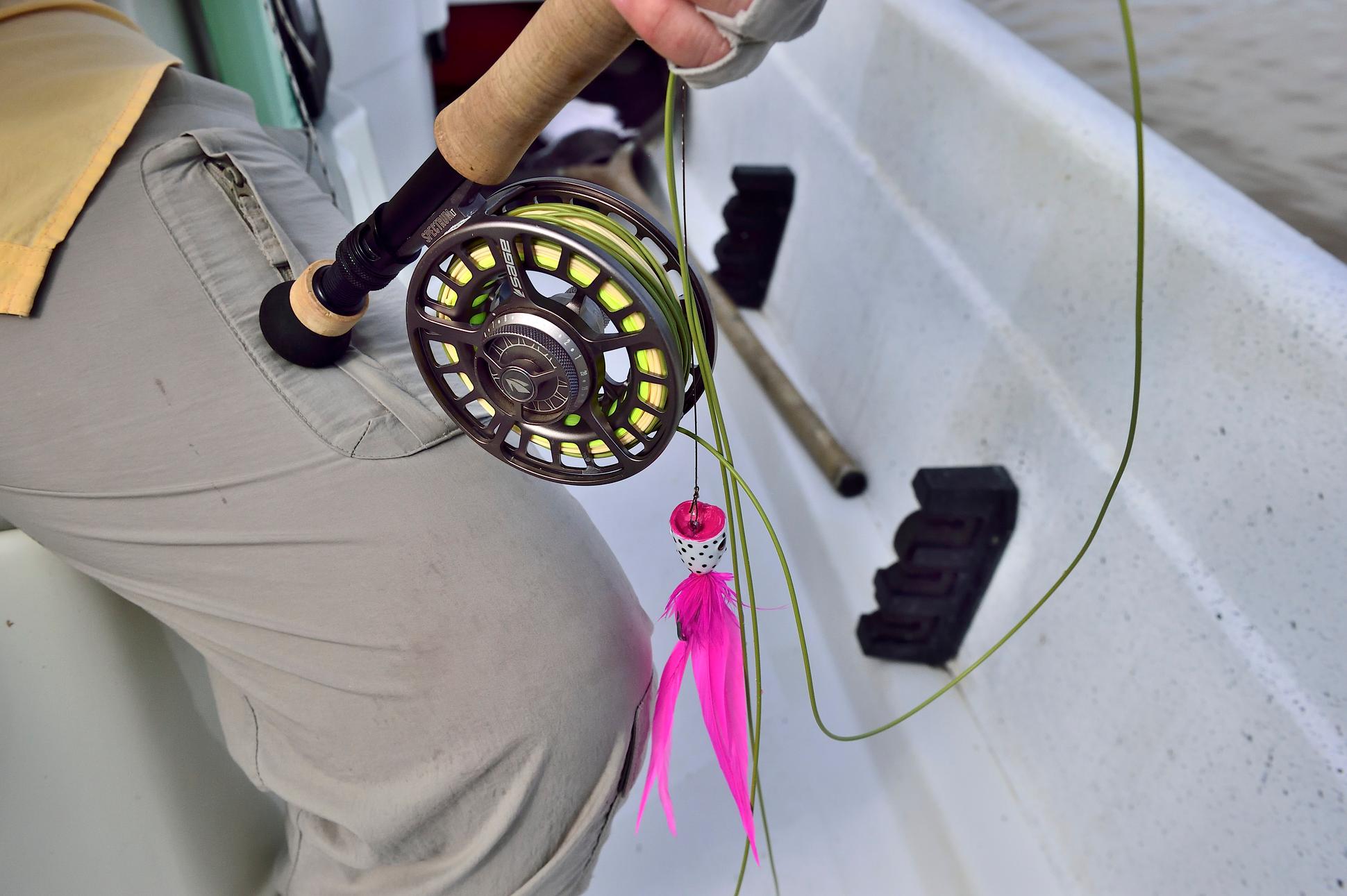 We travel for about thirty minutes and pull into a side channel that quickly takes us into a weed-lined lagoon. Cathy sets up her favorite seven weight, a Sage IGNITER, matched with a RIO Tropical Outbound Short fly line and a nine foot leader tipped out with 30 pound RIO Wire Bite. Malcom ties on a pink popper saying this will work. He tells Cathy to put the fly right into the weeds and pop it. I watch the popper land in the weeds against the bank and in an instant, there is an explosive rise and our first wolf fish is on, and then just as fast its air-born, back comes the fly. Malcolm explains that they jump a lot and to put the fly back and he will probably take it again. Cathy gives him a questioning look and he says it won't matter. So Cathy pops the fly right back and again the explosive rise but this time the hook holds and seven jumps later the wolf is at the boat. It's not huge, maybe 20 inches, but it certainly had us impressed by how hard it fought and how many times it was in the air.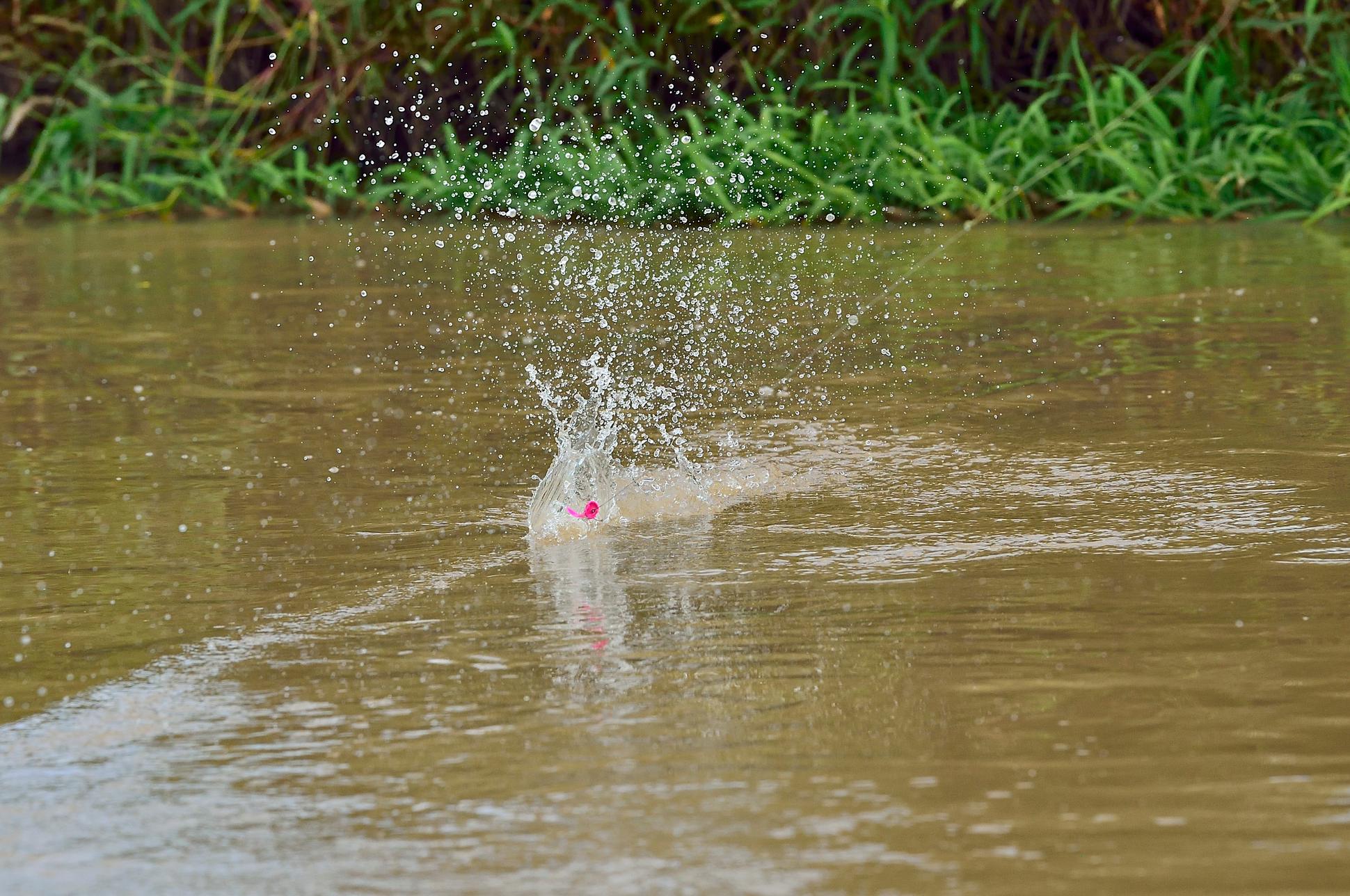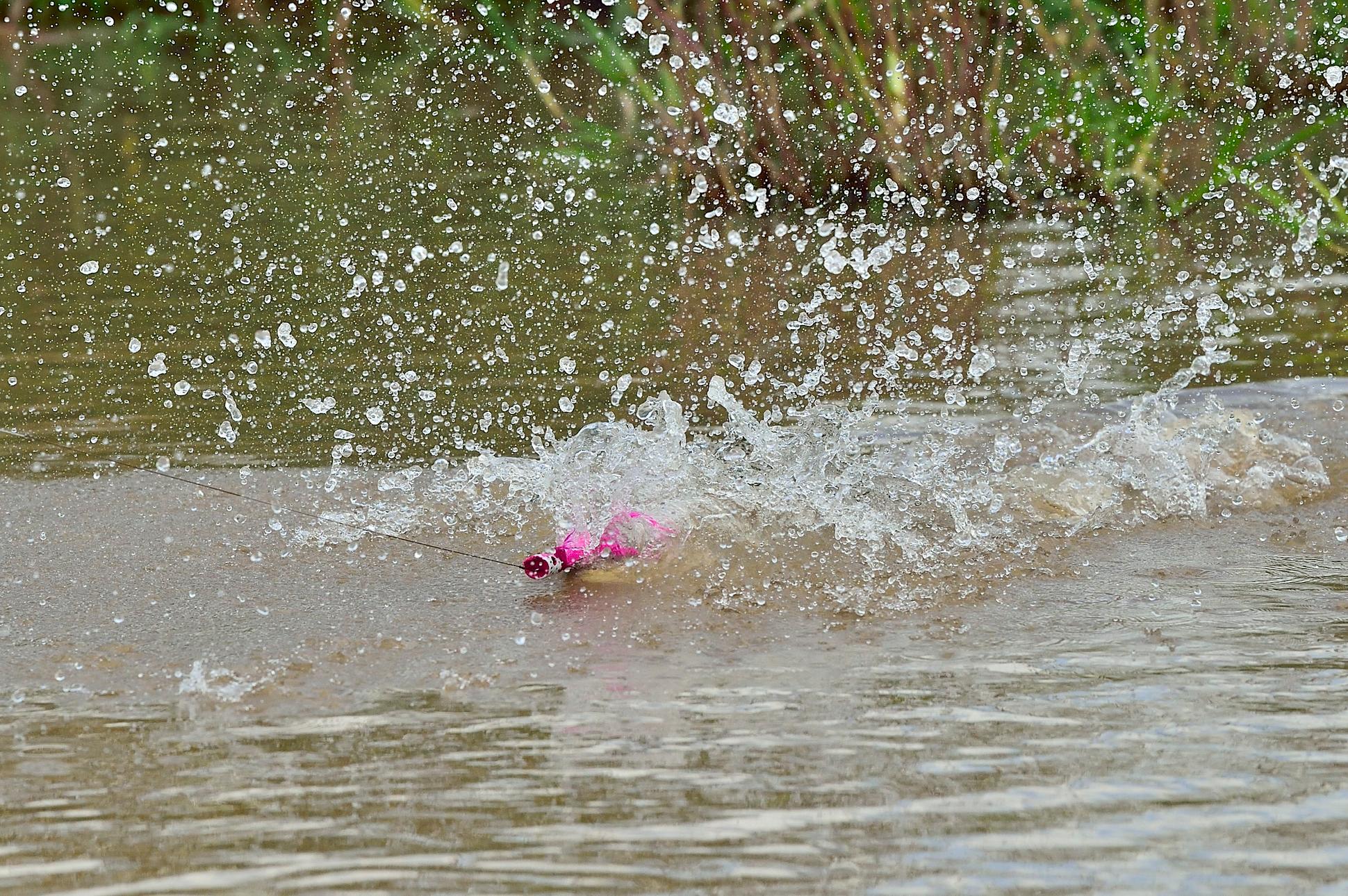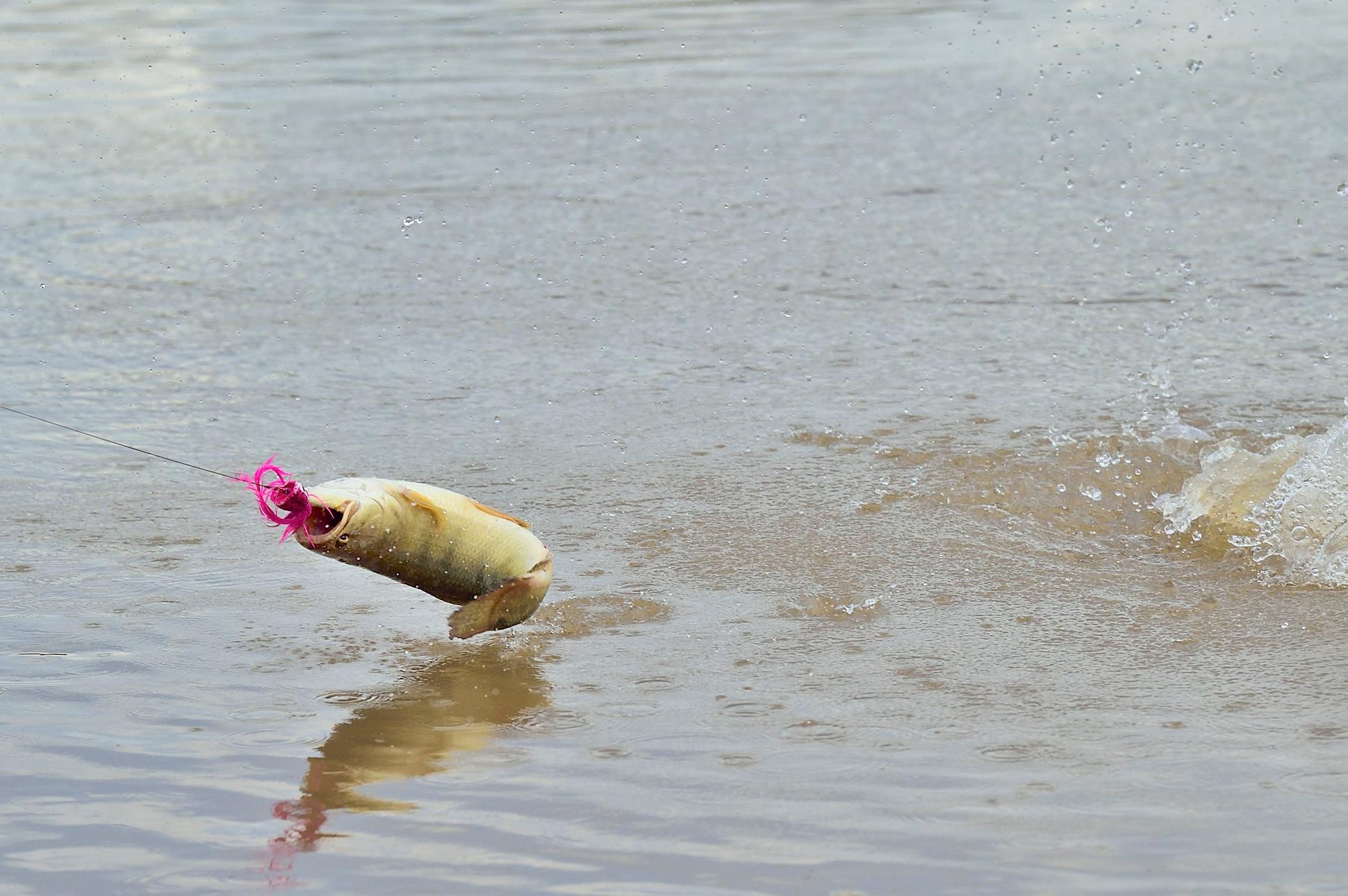 I can't tell you how many wolf fish we caught and carefully released that morning (they have lots of teeth), but it had to be over fifty. They went crazy for the popper and at the end of three days of fishing it was the wolf fish that saved the trip for us. The mud continued and we only caught one small golden dorado, but staying on the Dorado Cruiser was a blast and the wolf fish simply put us over the top. Maybe the dorado will come next time.