10 Top Tips for Swinging
Topher Browne 6.07.2017
For those of us who like to swing flies for steelhead, Atlantic and Pacific salmon, here are a few thoughts on getting ready for your favorite destination or your local river.
This program requires a little planning. It's important to keep your various body parts in shape: the muscles of the rotator cuff in your shoulder, your gluteus maximus (important for squatting when displaying oversized salmonids), and your core. Stamina is also important for swingers. If you run out of steam on the river, you might miss out on the last pool of the day where a trophy fish is waiting to eat your fly.
Don't wait until you arrive at your destination to test out a new line. Researching a new fly line on the Internet is no substitute for actually casting the line. The Spey line charts and specifications provided by a given manufacturer are only a recommendation and may not reflect what you actually like to cast.
Organize your fly lines for each two-handed rod
Throw all the floating and sinking lines that balance with, say, your 13-foot for a 7-weight into a plastic bag, and label it, "13-foot for 7-weight." If you're unsure which density of line you'll need, throw the entire plastic bag into your dry bag. If you plan to rig up multiple rods, do the same for all of your rods. This trick keeps it simple and minimizes the amount of time spent fiddling with lines on the river.
Have you ever noticed that your Spey casting improves in the middle of the week on a steelhead or salmon river? A little practice goes a long way. If you get out on the water before your trip with the rod, reel and line that you plan to fish for your week, you can experience "middle-of-the-week" form on your first morning when you reach your destination.
Pre-select your flies for swinging
By all means carry a lot of flies. Swingers love flies as much as any core group of fly fishers. Instead of carrying all or most of your flies to the river, use a "working box" in which you put the flies you intend to fish on a given day. You can take it one step farther by organizing your flies in the order that you intend to fish them. It's tough to hook a steelhead or a salmon while staring at a multitude of flies in your fly box. Keep your fly in front of fish, and good things will happen.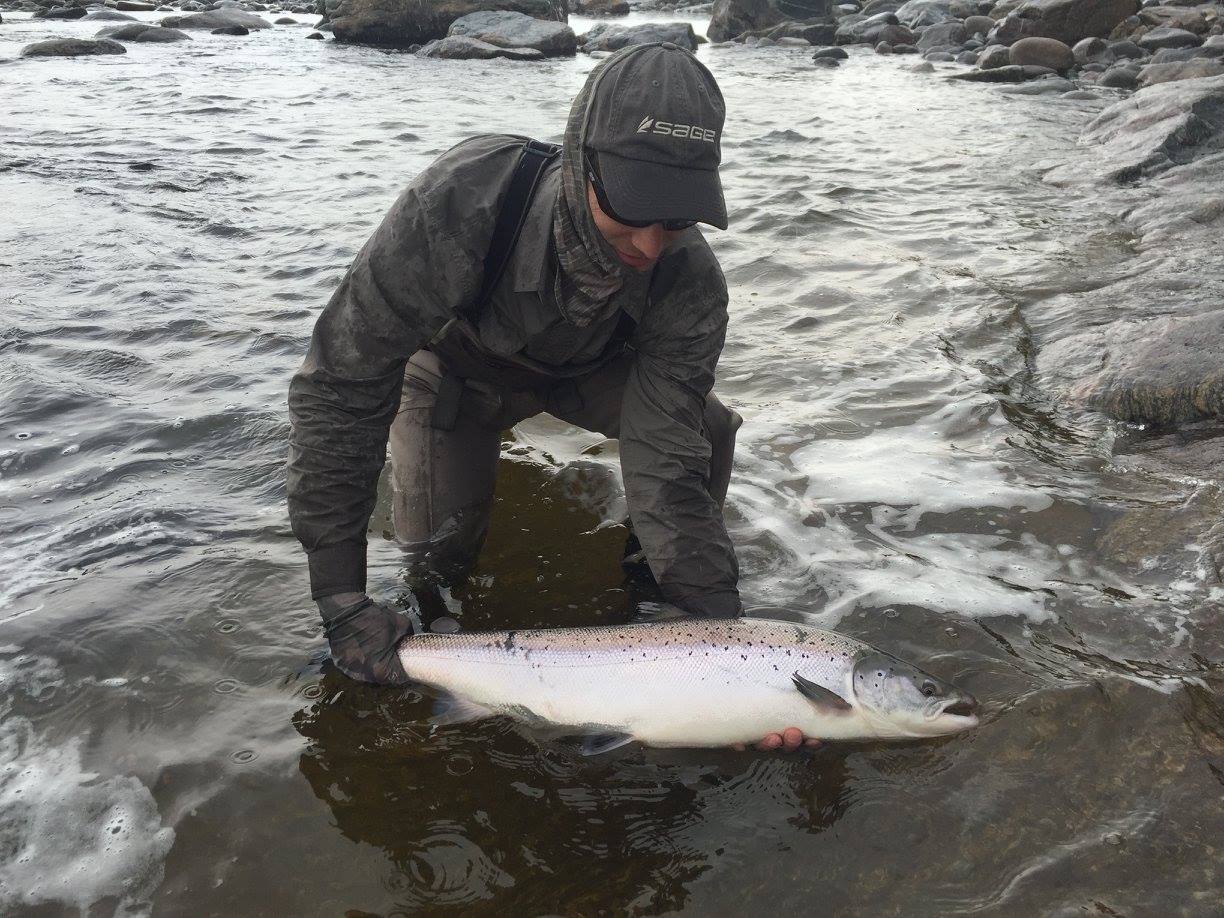 If you blow out a leader on a rock or simply stretch it out on a big fish, it's much faster to change leaders, than it is to tie up a new one. Alternatively, carry a selection of ready-to-go, tapered
RIO Steelead/Salmon leaders
. If your leader is toast, simply loop a new one on and you are back in business.
Swinging flies for steelhead and salmon is not a distance competition. Sure, it's nice to have the skill set to air it out. The vast majority of salmonids are hooked, played and landed at short to intermediate distances. Go through the pool making short, controlled casts in the 60- to 75-foot range (from angler to fly). If you want to air it out, go through the pool again with your longest casts.
Fly speed is more important than fly pattern
The fly definitely matters, but it's far more important to fish your fly at a speed (slow or fast) that has proved successful for your target species on the river in which you are standing. Cast more downstream to slow your fly. Cast more across stream to speed your fly up. Mend only if you have to.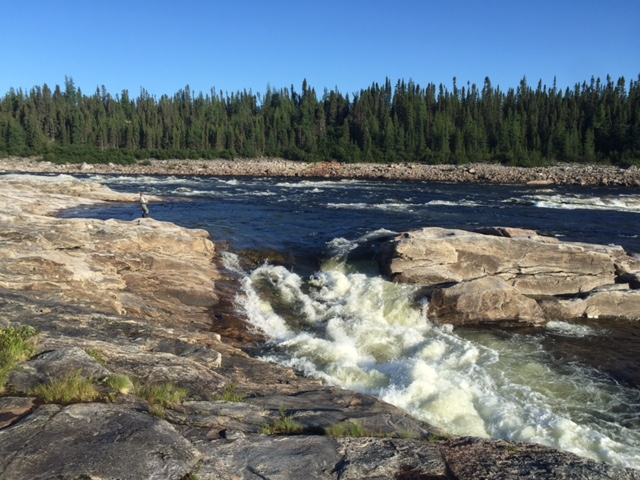 Depth is more important than fly pattern
Steelhead and salmon may not move up in the water column on a given day, but they may move quite a distance laterally to take a fly. Finding the right depth can be critical to your success. The fly is important, but swingers are not trying to match the hatch. Putting the fly "in the zone" is more important than the pattern you select.
If the pool or drift that you plan to fish is expansive, move quickly yet thoroughly through all the likely holding lies. Water coverage is critical in steelhead and salmon fishing. We are looking takers. Cover your water well, and the odds of encountering a taker rise dramatically.
Topher Browne is a RIO ambassador and the author of Atlantic Salmon Magic and 100 Best Flies for Atlantic Salmon.